In the beginning there was Kodak Tri-X black and white film, and it was good, but to be proficient with it, or any black and white film, photographers had to train themselves to "see" in black and white. As digital technology took over, it became easier to simply shoot in color and decide whether you liked the image better in black and white by doing a quick conversion in Photoshop. That is, one could take the approach that even a blind squirrel will find a nut and just see what happens in post. But lately there's been a growing resurgence in the craft of black and white photography and with it, a desire to hone one's skills in camera. Sony Alpha mirrorless cameras make learning that craft a much faster process because of the WYSIWYG electronic viewfinder (EVF). While digital SLRs can show the image after the fact as one reviews it on the LCD, with a mirrorless camera you can set it up to display the image in the viewfinder, in black and white, as you compose. If you're into black and white, this is an incredibly powerful tool at your disposal. Here's how to set it up:
1. Go to camera settings and scroll through the pages until you come to the screen with Creative Style. Here we're showing the menu in a Sony α7R III where you'll find Creative Style under Camera 1, page 12 of 14. Depending on your camera and firmware version, the exact place in your menu might be different.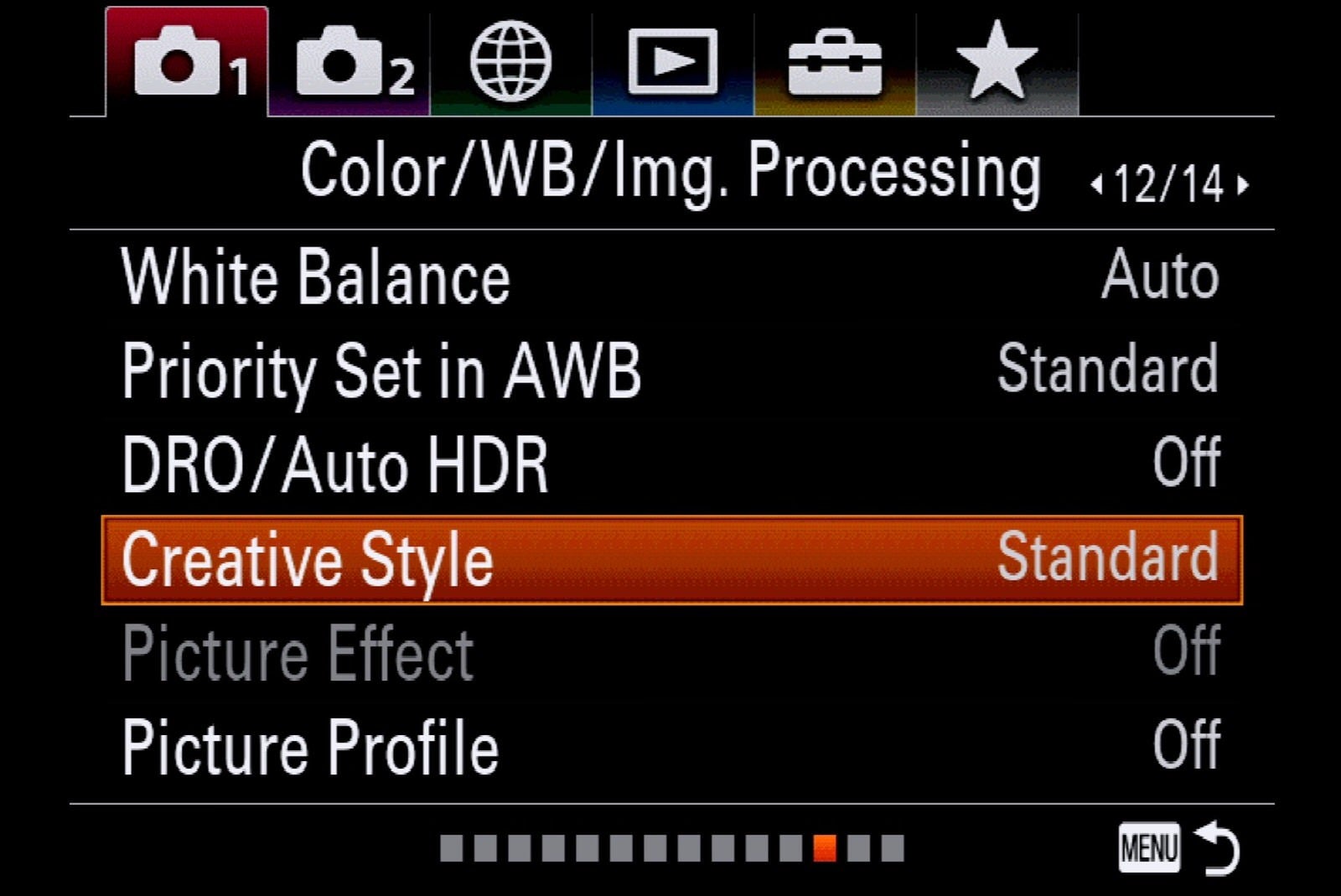 Enter the Creative Style settings and scroll down to select Black and White.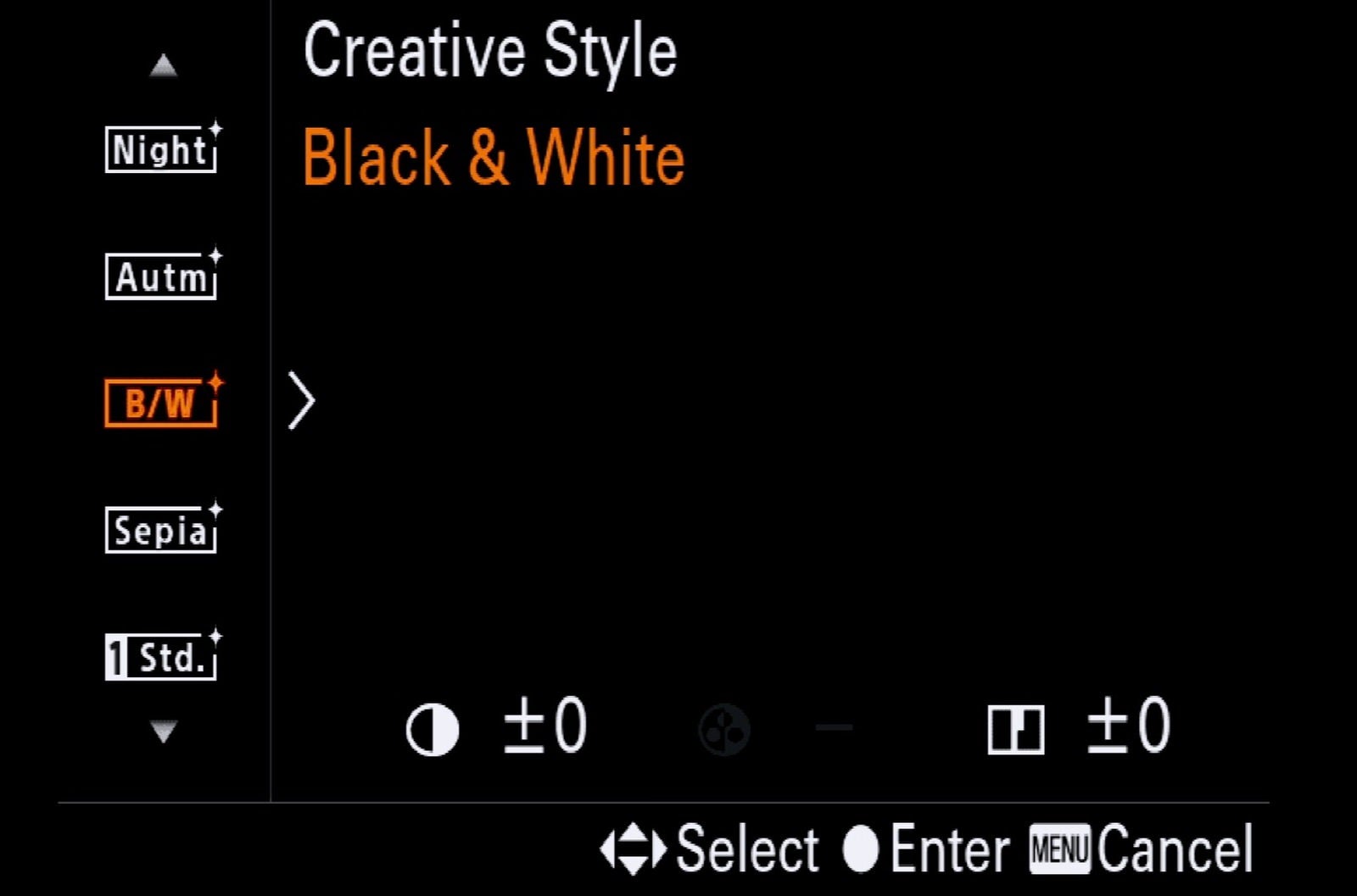 Note you can customize the sharpness and contrast to create your own look. This is analogous to having different film emulsions at your disposal.
Next, be sure that you have the Live View Display, Setting Effect On. Again, in this example using an α7R III that's under Camera 2, page 7 of 9.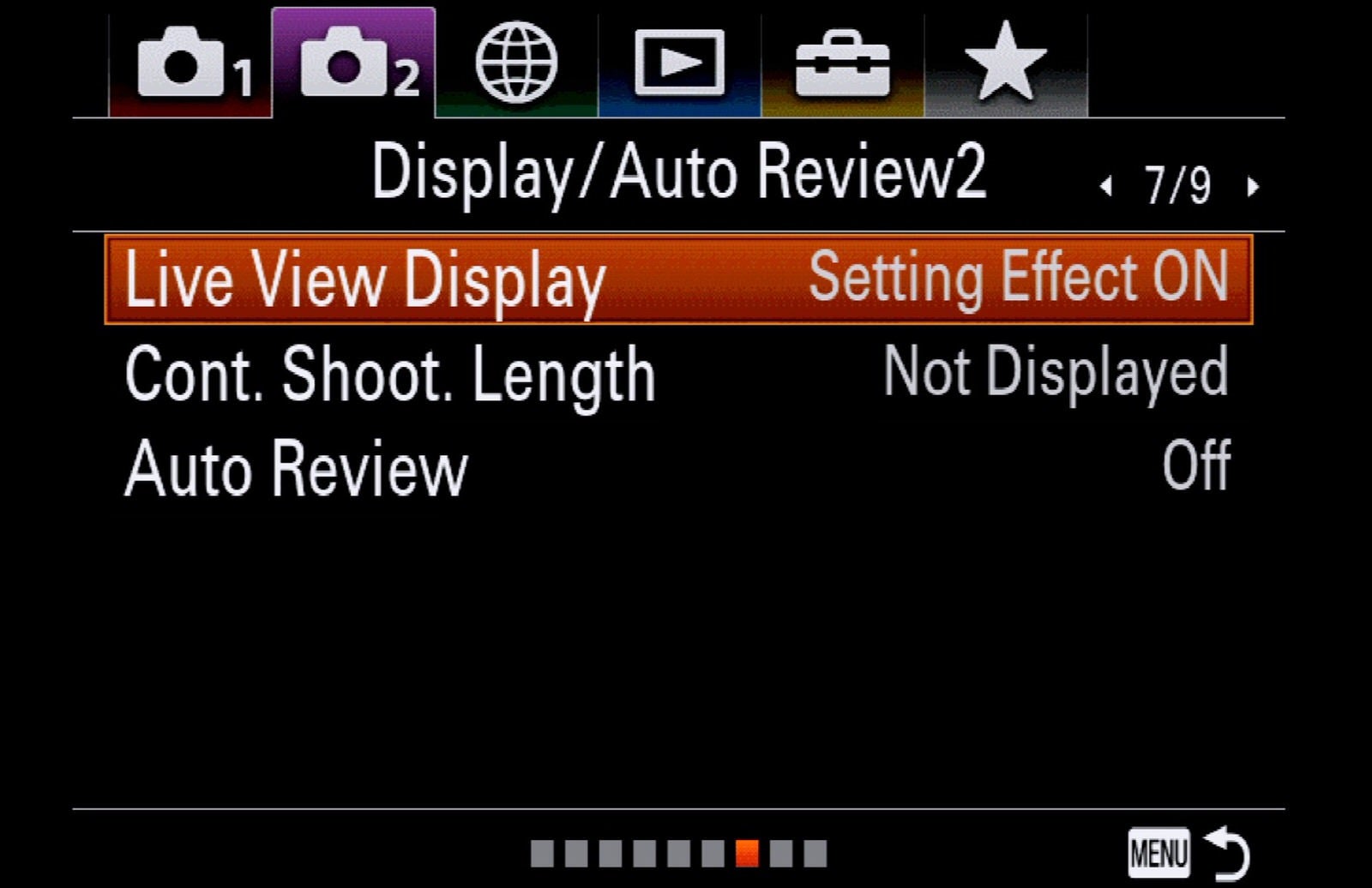 With Picture Effect Setting On, the creative style is applied to the image in the viewfinder so what you see is what you get. If you prefer to compose on the LCD, you'll see the scene in black and white there as well.
Lastly, to give you full control over the image in post-production, be sure to shoot in RAW or RAW + JPEG so that you'll have the raw files to massage down the line.