In June of 2018, Sony introduced the pro-grade super-telephoto 400mm f/2.8 G Master, a lens that's a staple for every big-time pro sports photographer in the world. Sony Artisan Patrick Murphy-Racey was one of the first to get the lens when it became available and he immediately put it into heavy rotation shooting everything from pro football to Grand Slam tennis tournaments to Division I college sports. Murphy-Racey's 400mm G Master, with and without tele-extenders, is almost permanently attached to a Sony α9 because that combination is both a natural fit and results in the case where the sum is greater than the individual parts. As he says, "The 400mm G Master without the α9 is like a Porsche without proper tires." In the review, he walks through a variety of sports photos he was able to capture using this dynamic shooting combination:
"One of the things that you pick up right away when you use the α9 in conjunction with the 400 GM is the breakneck speed at which it focuses," Murphy-Racey says. "It has what's called a lateral drive as opposed to a helicoid drive. Instead of turning like a screw going in and out, as it turns it's literally going in a straight line back and forth – which is less distance. They figured out how to make this new type of auto focus motor, this lateral drive. It is much faster and a little lighter weight and more accurate. Then you combine that with a camera that shoots 20 frames a second, that is able to accomplish 20 frames a second. While it's doing that, it has enough time and processing power to make three separate micro adjustments of focus before each frame at the rate of 20 frames per second."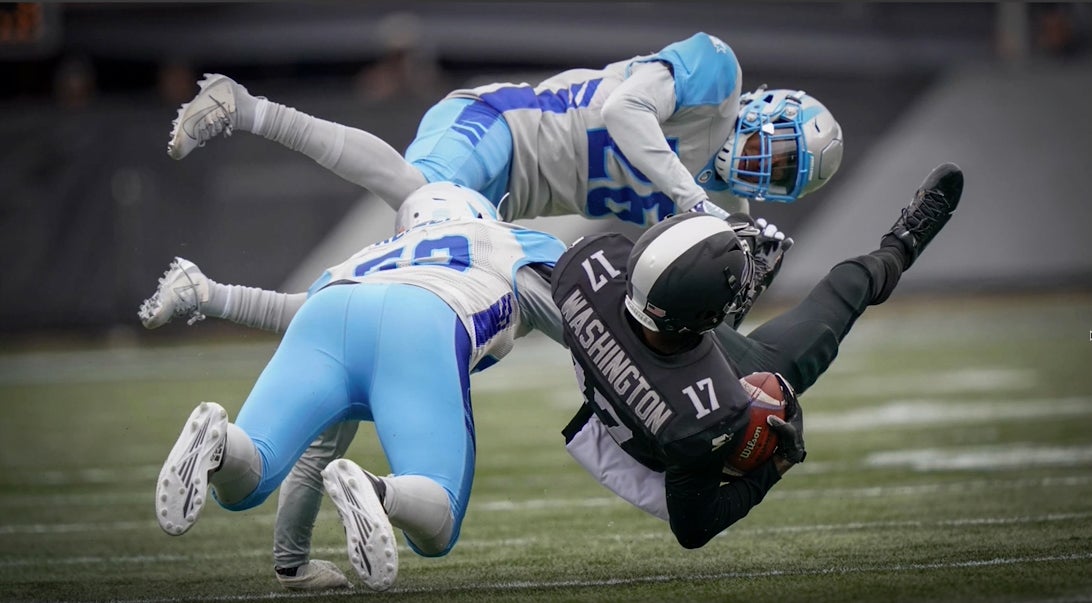 Above: "20 frames a second is awesome. It's a great thing because every game I go to, when I shoot the games, I feel like I'm getting enough material for two games or even three games in the one game I shot. It really helps in the edit."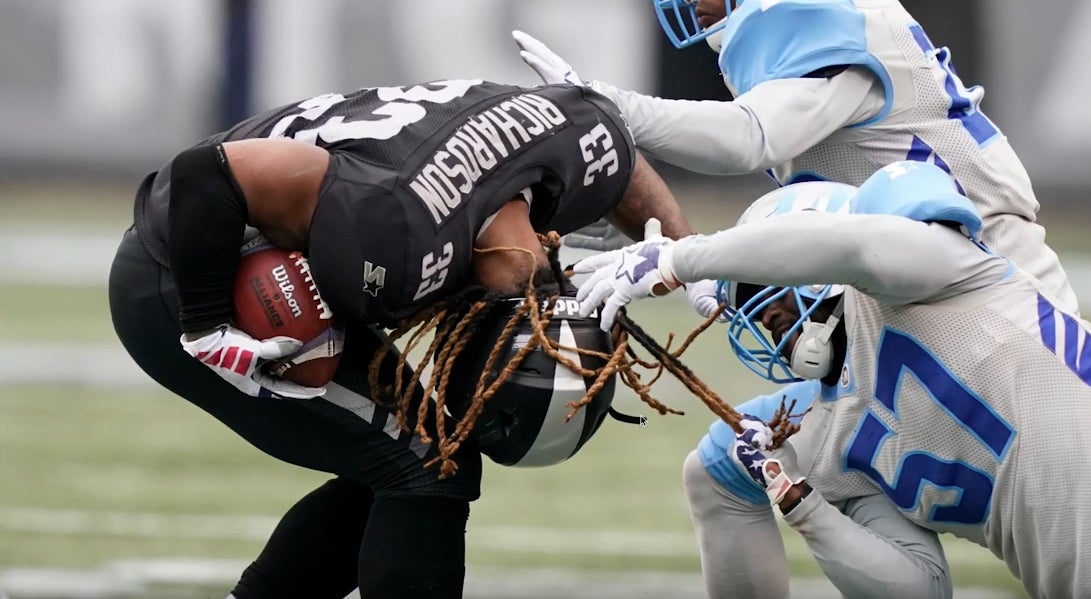 Above: "I love this picture. I couldn't believe this."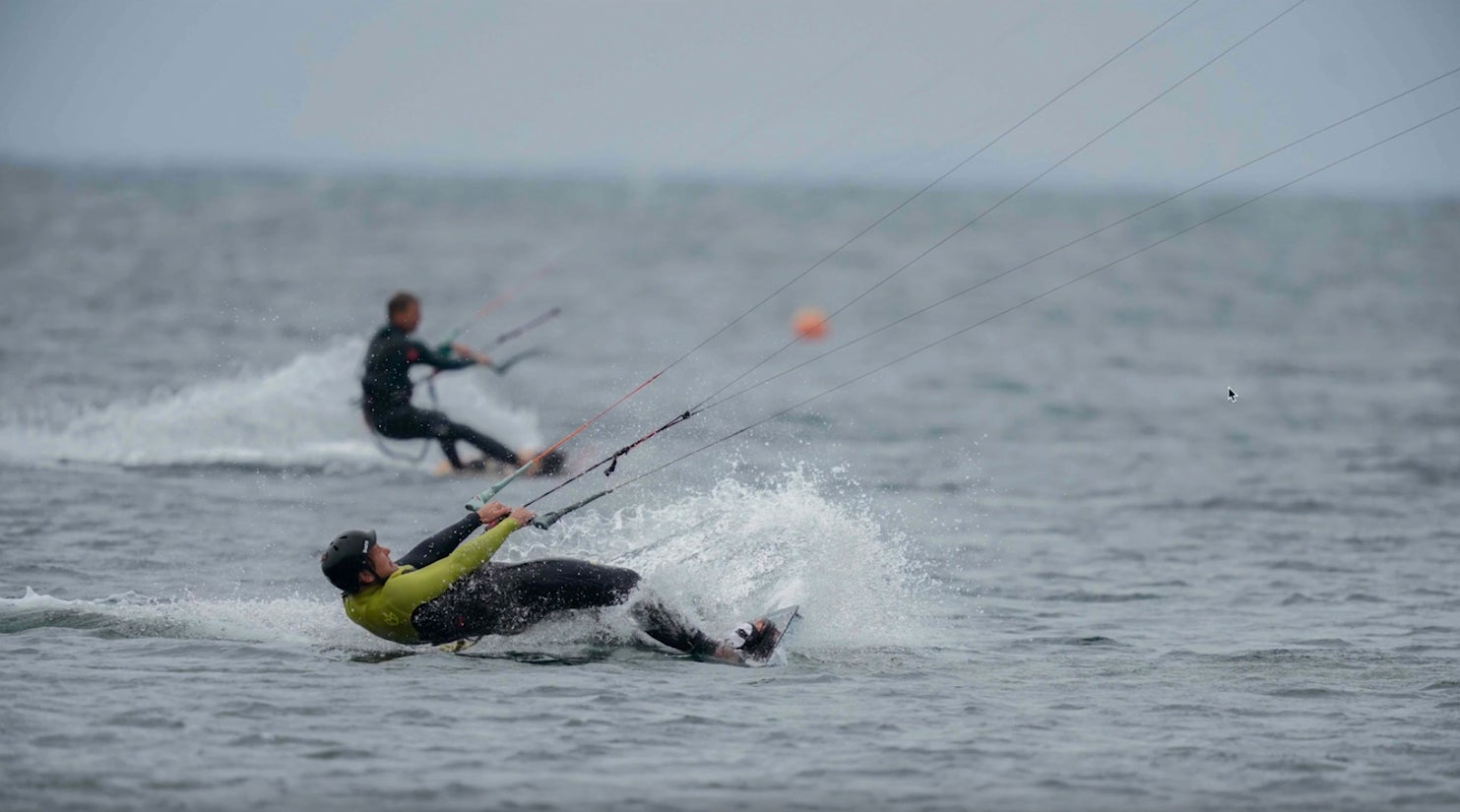 Above: "This is kite surfing in Sweden of all places. Again, I'm doing the same thing I used to always do. I'm at 560mm (with the 1.4X tele-extender on the 400mm G Master), f/4, 1/3200 of a second. What's cool about this is I'm shooting in Wide Area auto focus with it just like literally it's finding its own action. I'm framing up however I want and it's tracking this guy. I have Face Detection turned on and Eye-AF. As they get closer, the face detection starts working. It's ignoring the water, it's ignoring the kite, all that stuff. Even when a face is upside down, the Sony can recognize it."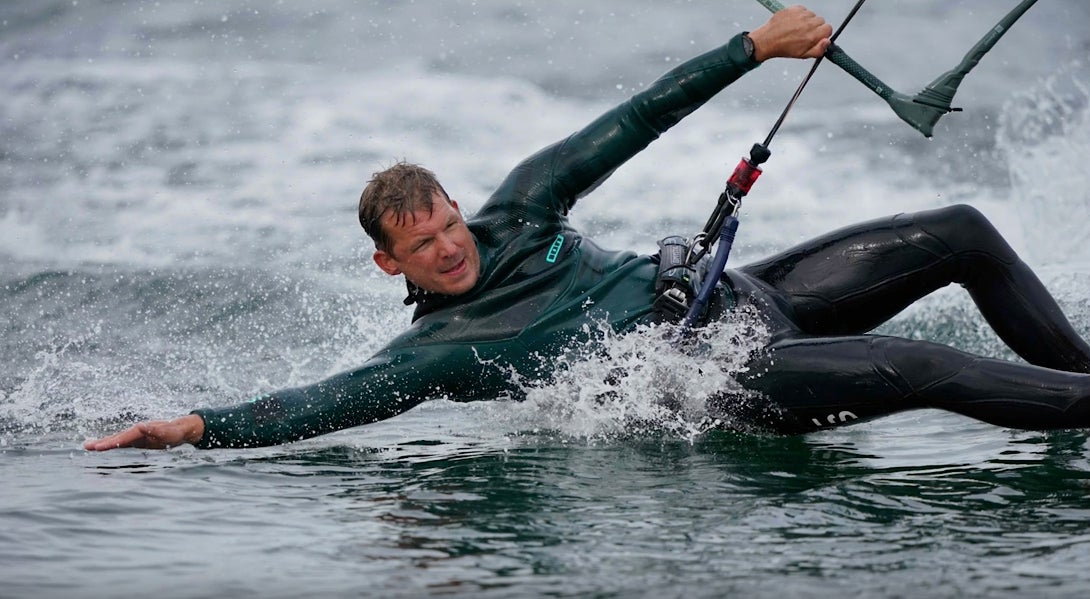 Above: "This is where face detection and Eye-AF in particular are so powerful because the water would fool a Canon or a Nikon for sure."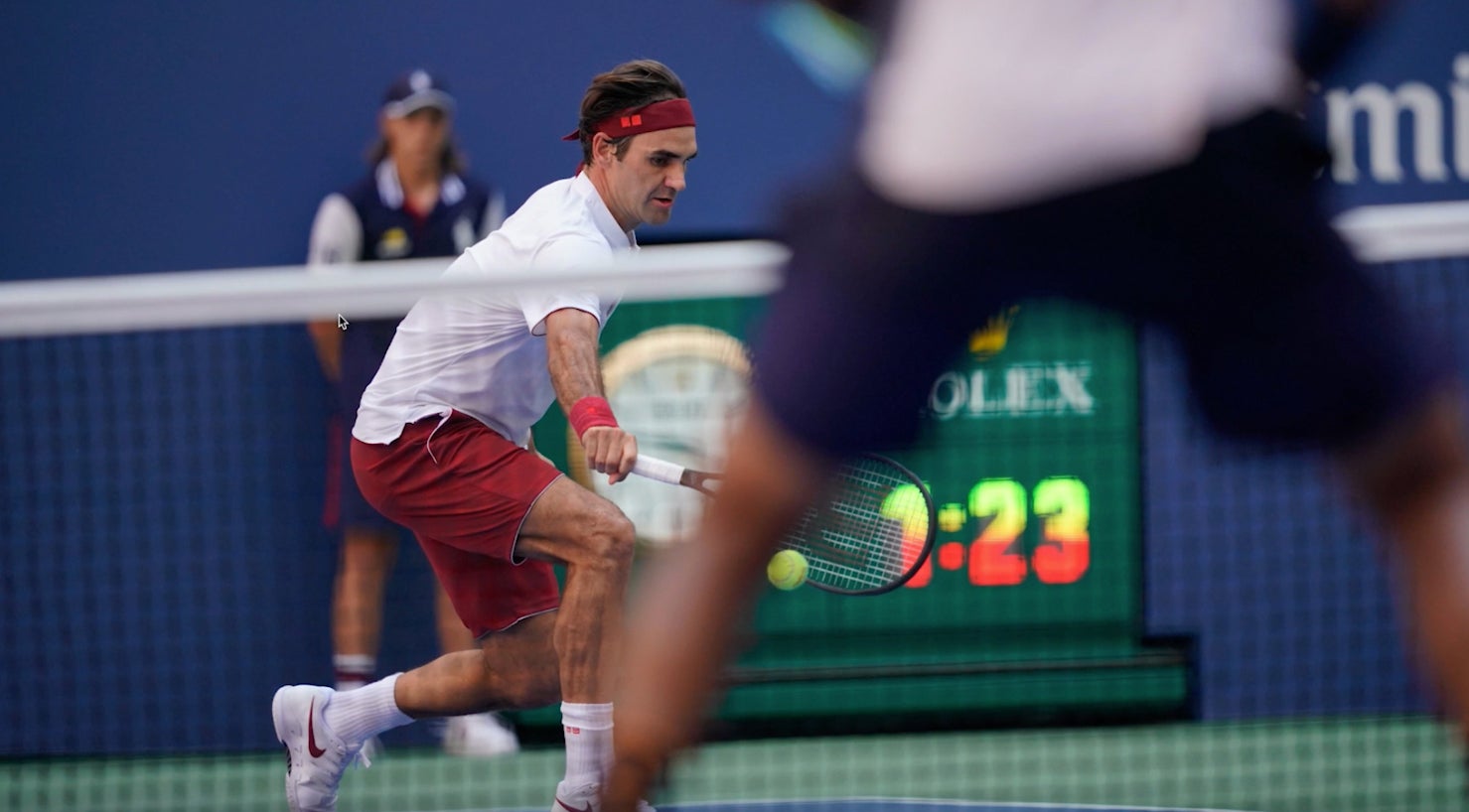 Above: At the U.S. Open in 2018, Murphy-Racey worked to get the shots he couldn't have pulled off with a DSLR. "If you're a Canon or Nikon shooter and you're shooting tennis, could you use auto focus and get this picture? I don't think so. I've got a player's butt right in my face. Then I've got the net and [the α9 with the 400mm] is doing Face Detection and Eye AF on Federer. It's no problem. Even when he dives below the net, it doesn't matter because the camera knows I've activated Eye AF. This is probably my greatest memory of Roger Federer from the 2018 U.S. Open."
You can also see more of Murphy-Racey's experience at the 2018 U.S. Open in this video that he made while shooting at the tournament.