I've been shooting street photography for as long as I can remember. There's something about it that keeps me grounded and inspired. I'd have to say it has to do with the waiting, the anticipation, trying and failing, and most importantly, seeing a moment unfold right in front of me. Street photography has taught me how to see the beauty in the mundane and ordinary.

For the past year or so, my go-to lens for the street has been the Sony 24-70mm f/2.8 G Master. Even though it's one of the best lenses out there, I wanted to get a new lens that would provide a whole new perspective. After much thought and careful consideration, I decided to purchase the Sony 85mm f/1.8 which I use on my α7R II. It gets great reviews, and, at half the price of the Zeiss Batis 85mm f/1.8, this Sony 85mm has an even better price tag!

I've been using it for the past couple of months now, and all I have to say is: "WOW!" The 85 can definitely keep up with glass more than twice its price. As a street photographer, I'm always on the move and one of the things I love most about my new 85mm is how small and lightweight it is. I shoot a lot wide open and I'm also very impressed by the sharpness at f/1.8 and its creamy bokeh. Last but not least, one of its most important attributes is how fast it focuses; it helps me capture every moment!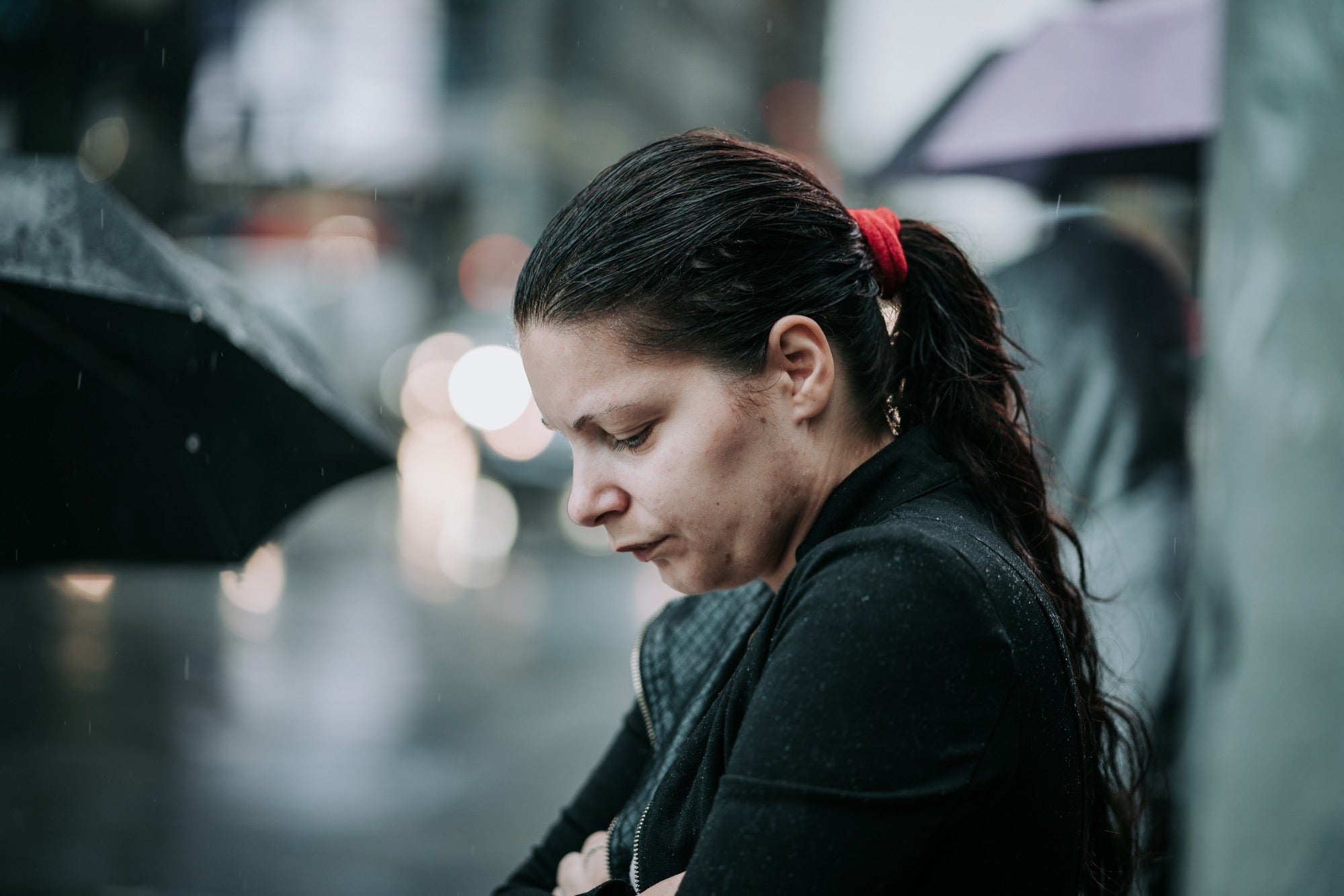 Sony α7R II. Sony 85mm f/1.8 lens. 1/500-sec., f/1.8, ISO 320. I noticed this lady all by herself, and she gave me a sense of dissonance against the world around her. She had no umbrella, and was drenched from head to toe. Her body language and facial expression were what truly captivated me. At f/1.8, you can see how sharp this lens is, and the beautiful bokeh it delivers.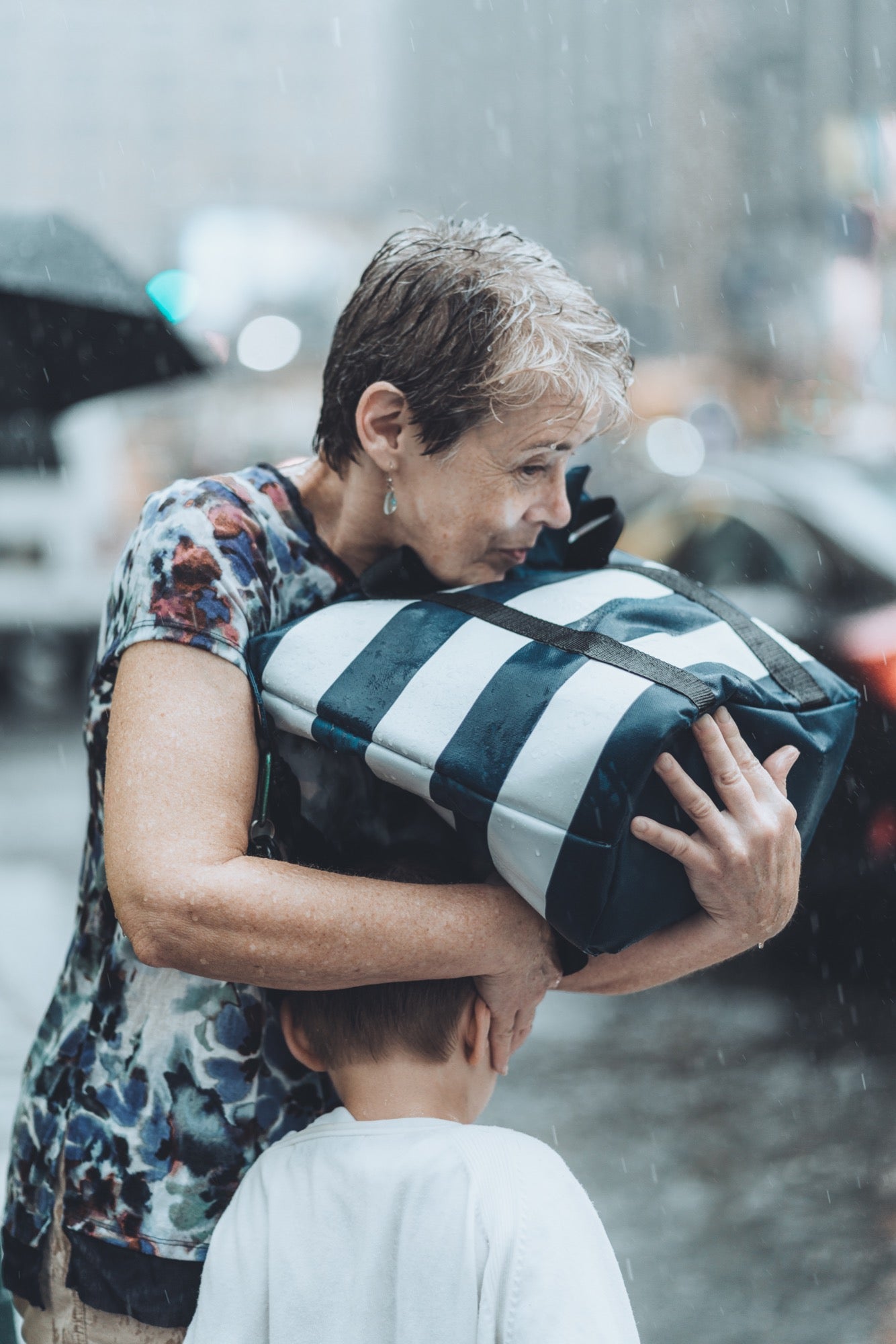 Sony α7R II. Sony 85mm f/1.8 lens. 1/500-sec., f/1.8, ISO 200. This has to be one of my favorite photos and it holds a very special place in my heart. It shows the comfort of a mother's embrace and the power of love. It was pouring rain that day, and as I was getting ready to cross the street, I saw them standing in a corner. I immediately grabbed my camera and shot at least 10 frames in Continuous mode because I didn't want to miss this moment.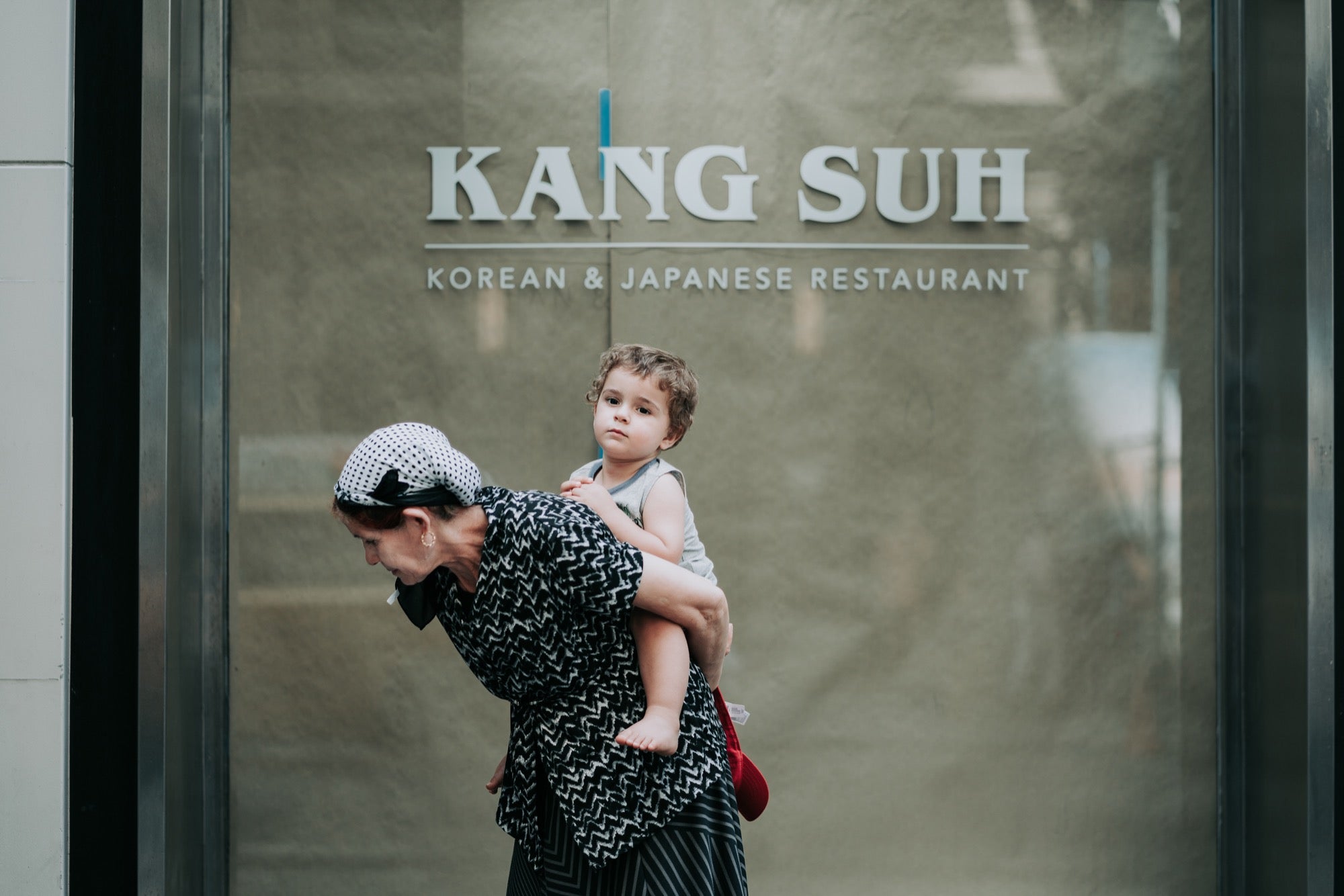 Sony α7R II. Sony 85mm f/1.8 lens. 1/250-sec., f/1.8, ISO 100. The way she carried the child on her back and clothing took me to another time and place. I love the look on the little boy's face – it's so innocent and sweet. While the moment only lasted a quick second, I'm glad I was able to capture the emotion.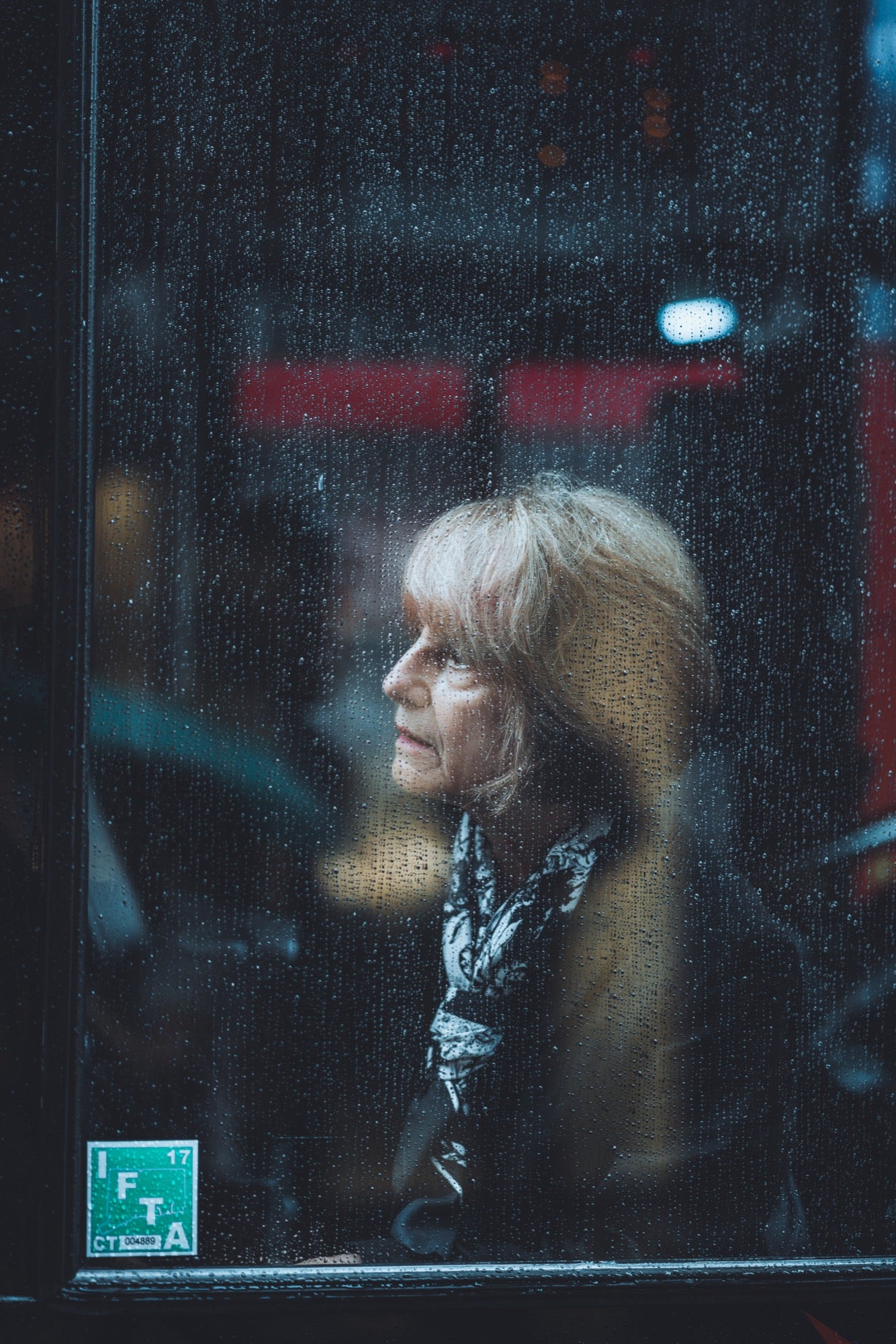 Sony α7R II. Sony 85mm f/1.8 lens. 1/200-sec., f/1.8, ISO 250. I was instantly attracted to the way this lady was framed by the bus window and how detailed the rain drops appeared through the glass. I shot this in Manual focus mode to make sure all of her face was in focus. This happens to be one of the first photos I made with my Sony 85mm f/1.8 and I knew then that the possibilities for capturing great moments would be endless.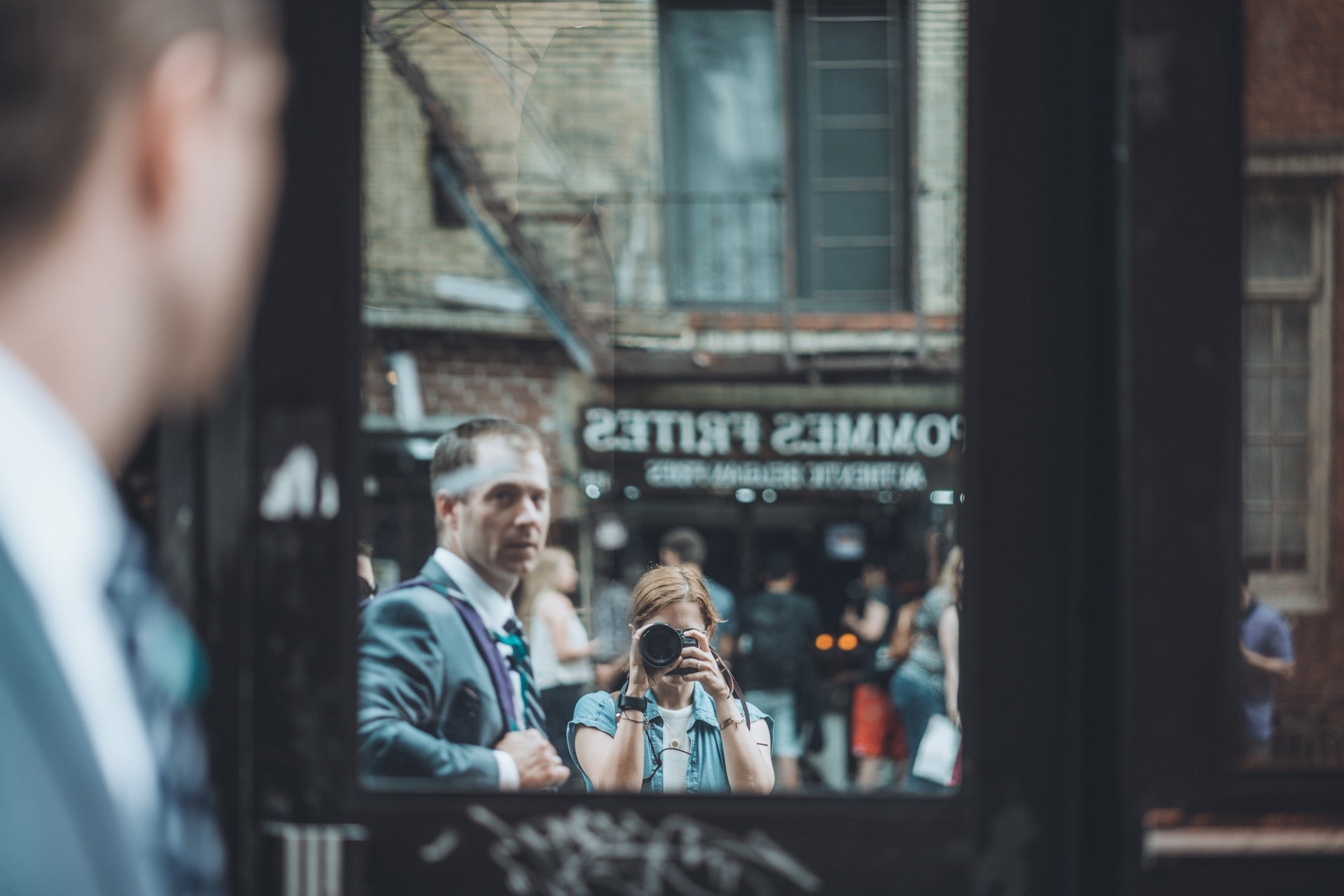 Sony α7R II. Sony 85mm f/1.8 lens. 1/320-sec., f/1.8, ISO 160. About a year ago, I created a hashtag called #reflectionstories and I find myself searching for reflections everywhere I go. While roaming the city, I found this mirror and stood there waiting for someone to walk by. I was drawn to all the layers, and capturing the person added to the depth of the scene. This type of shot reminds me of Vivian Maier, who is my favorite street photographer and a great inspiration to me.
Paola Franqui is part of the Alpha Imaging Collective. See more about her here. Follow her on Instagram @monaris_