I'm going to show you a technique within long exposure photography in which an object can be made to look transparent or have a 'ghostly' effect, for lack of a better word. You'll see how I put it to use in photos from urban light trails to Milky Way shots to add a unique feeling to the image.
The idea is to take an exposure that's at least 15 seconds long while an object within the shot remains stationary for a portion of that time before moving out of the frame. The subject that holds still then moves out of frame will appear stationary, but somewhat transparent. I personally describe it as 'burning an object into your frame.'
The technique takes a some practice and trial and error to get right, but the effort is well worth it. When you do get it right, the photos have an element of mystery and even a subtle spooky feeling that commands attention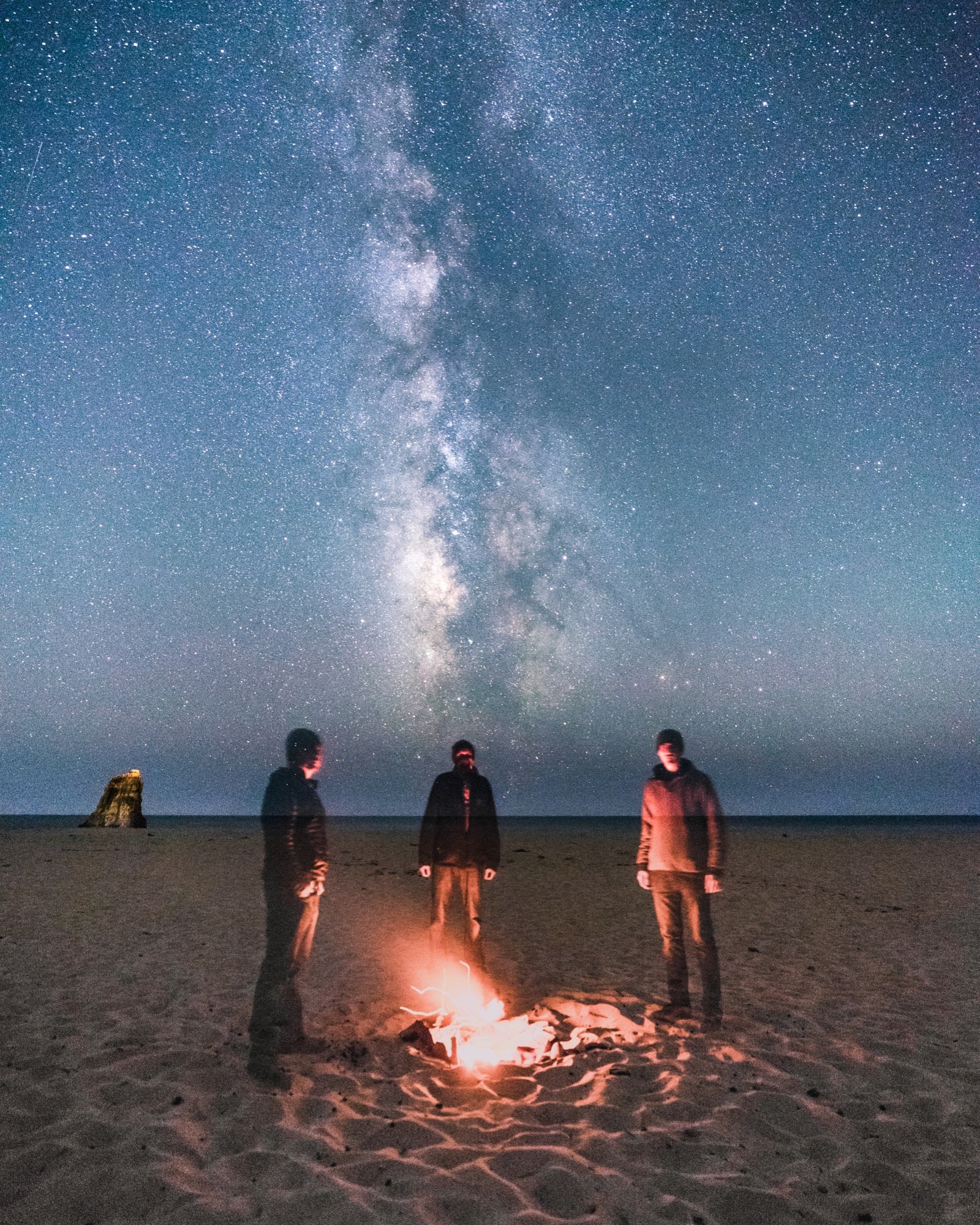 Sony α7 II, FE 16-35mm f/2.8 G Master lens at 16mm. 20-seconds, f/2.8, ISO 5000. My buddies and I stumbled upon an abandoned campfire while shooting the Milky Way on the beach, so we decided to take a group portrait with the 'ghostly' effect making our bodies look transparent. It took some teamwork and several attempts. We stood in frame for a good 10 seconds of this 20-second exposure before moving quickly out of the frame.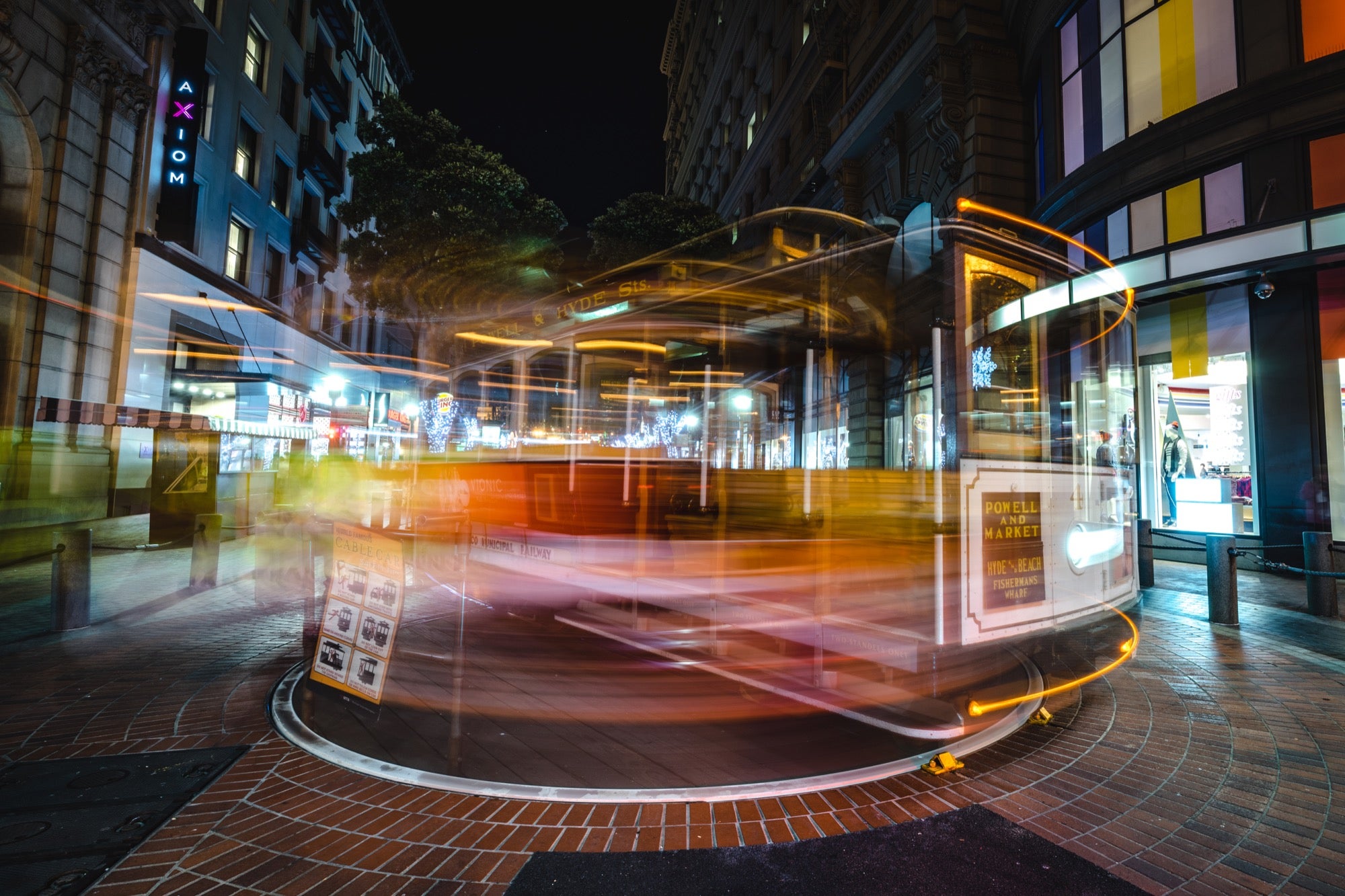 Sony α7 II, FE 16-35mm f/2.8 G Master lens at 16mm. 20-seconds, f/16, ISO 50. You can use this technique to put your own spin on well-known scenes and landmarks, especially when you travel. Some of the best and most recognizable things to shoot in San Francisco are the trolley cars and I took this photo at the famous Powell & Market Turnaround. The timing had to be spot on for this 20-second shot to make sure the trolley car was recognizable while also capturing the rotation. It took a lot of attempts to get this photo and it still could be better to where you could see the rotation more.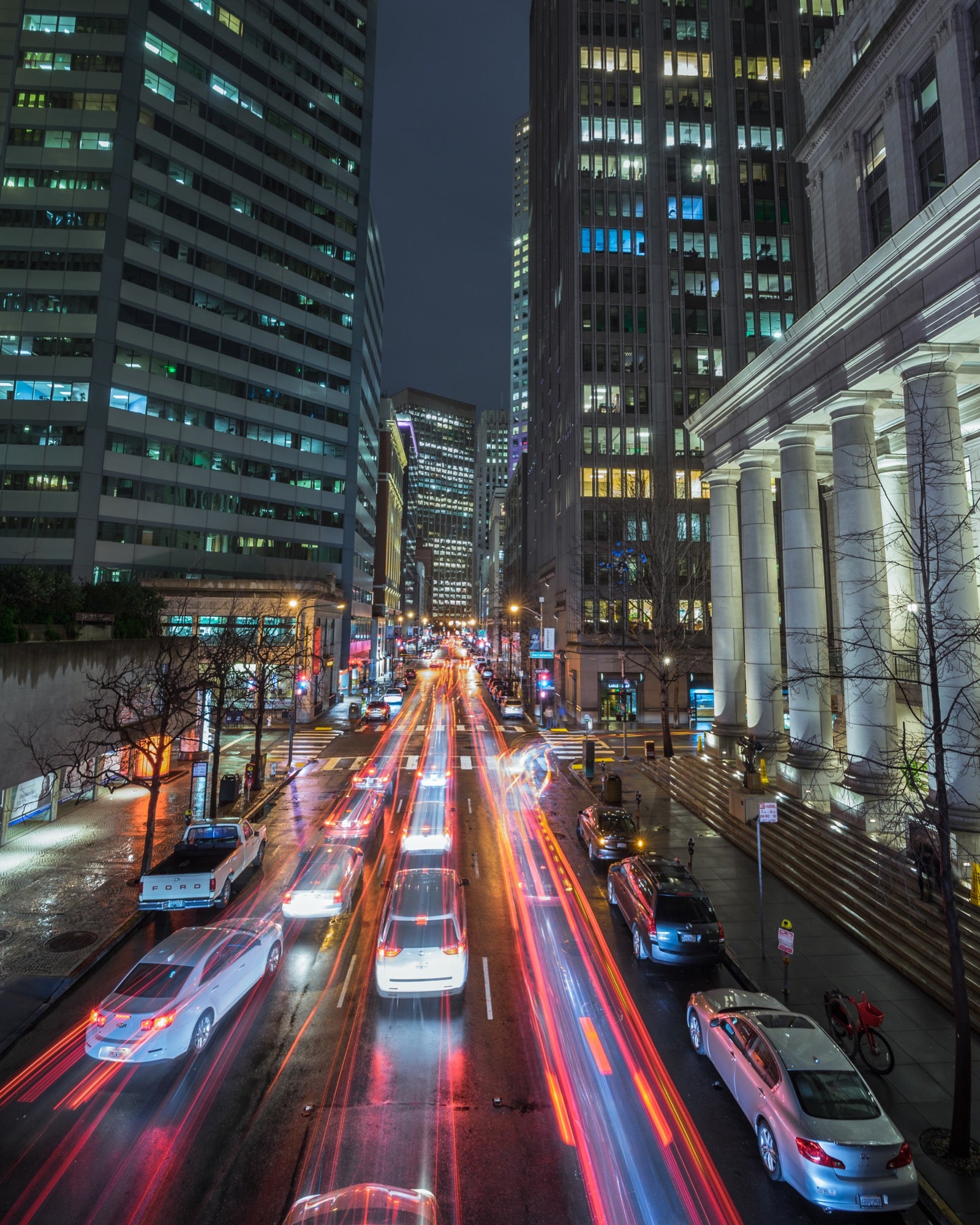 Sony α7 II, FE 16-35mm f/2.8 G Master lens at 16mm. 30-seconds, f/11, ISO 50. This exposure was for 30 seconds and I'd say the cars were stopped at the red light for about 10 seconds before it turned green. You'll notice the cars are pretty 'burned in' before making their way down the street with their red taillights streaking through the frame.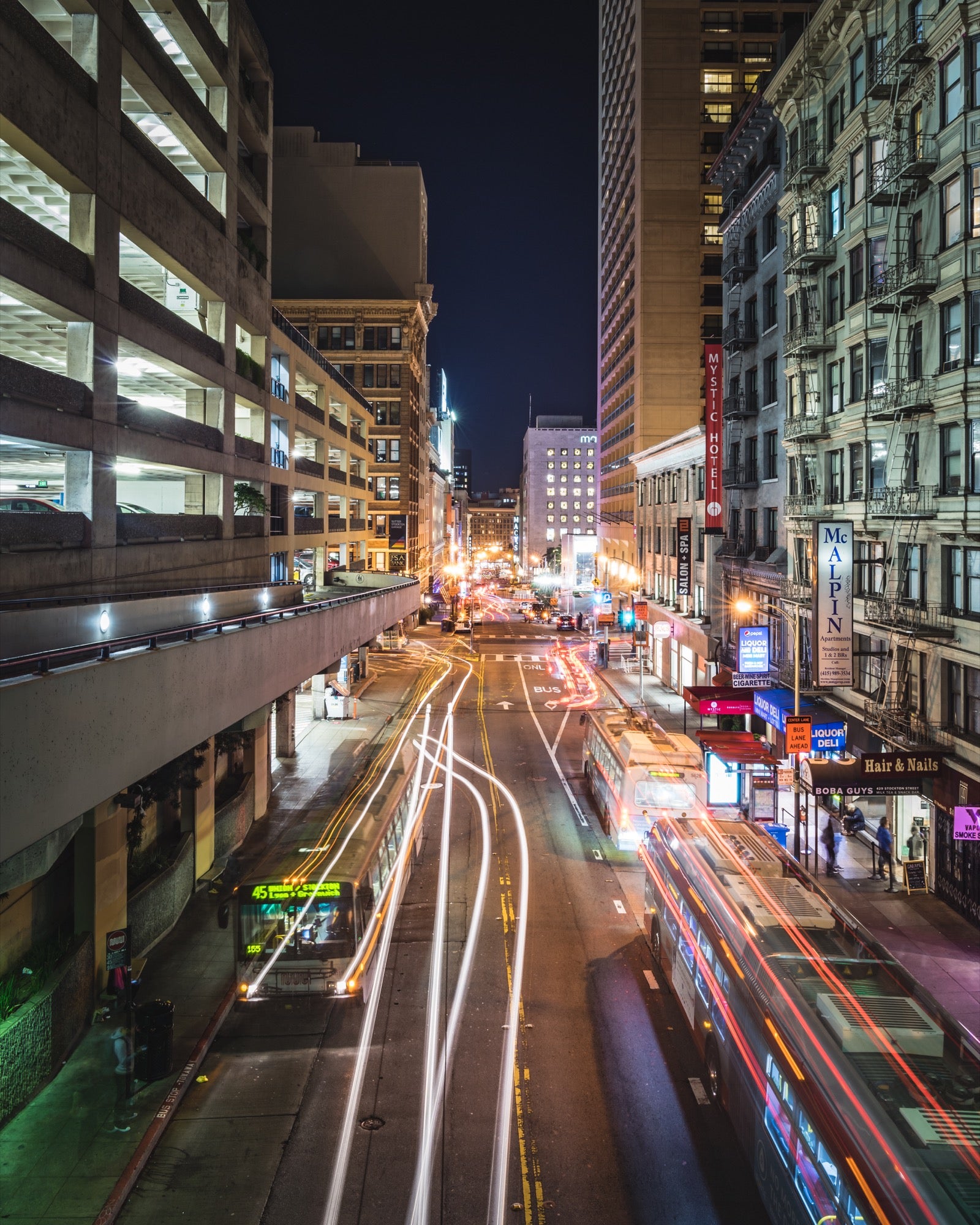 Sony α7 II, FE 24-70mm f/2.8 G Master lens at 24mm. 30-seconds, f/16, ISO 50. Sometimes you just get lucky. Getting all three buses was all about timing and being in a high traffic area where I had good odds. Don't get me wrong, I came here for the light trails, but it's always interesting to me seeing the people that are visible in photos like this one.
I hope you put this technique in your tool bag because it grabs your audiences' attention as they wonder how you pulled it off. Follow my adventures on Instagram @andreweggers.