Capturing peak action is an incredible photographic feat. An image of an athlete frozen in a dive, leap, swing, or other movement is peak eye candy for viewers and photographers alike. However, capturing that action can become technically difficult. You'll need a high shutter speed, which may require boosting the ISO, unless you bring in lights, which can get complicated quickly. We sat down with sports and senior photographer Matt Hernandez (@MattHernandez) to learn how he uses high speed sync with off camera flash and his Sony Alpha 1 to freeze action.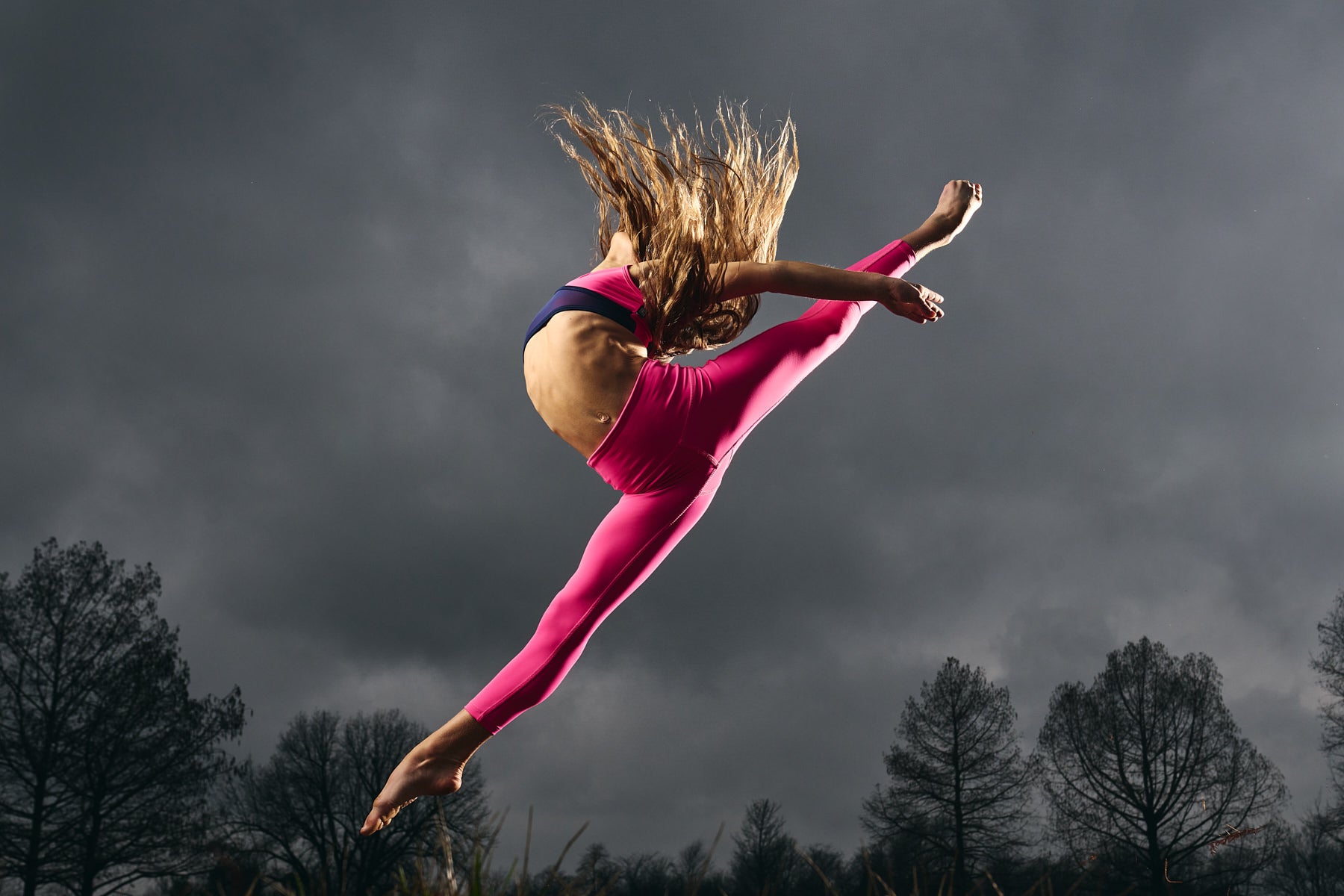 Photo by Matt Hernandez. Sony Alpha 1. Sony 24-70mm f/2.8 G Master. 1/600-sec., f/8, ISO 400
Sports photographer Matt Hernandez explains how he sets up his Sony Alpha 1 for high speed sync with an off-camera flash to capture peak action.
Why Use High Speed Sync?
High speed sync allows you to use a shutter speed that is above the normal flash sync speed on most digital cameras. There are a few other ways you freeze action or lower your shutter speed. You can use flash duration or neutral density filters. While both are solid options, flash duration is better for indoor shoots, if you're shooting an athlete outdoors, high speed sync allows you to underexpose the background of the image for a more dramatic effect. Neutral density filters, which essentially work as sunglasses on your camera, allow you to lower your settings to the maximum sync speeds, but your shutter speed isn't going to be high enough to freeze action. So both roads lead us back to high speed sync.
Set The Basics
Shooting with his Sony Alpha 1, Hernandez has a few rules that he always follows when shooting an action portrait. First, he says that your base shutter speed should be 1/1000-second, that should be fast enough to freeze most action. Next, he sets his aperture. "A lot of my action shots I'll shoot at 24mm or around that because I want the background to be really prominent. And if you're shooting like that, f/5.6 to f/8 is where you'd ideally like to be." This aperture helps make sure the subject is sharp. However, Hernandez says that with the focus tracking on the Sony cameras, he could stop down even lower and doesn't have to worry too much about sharpness. For example, in the image below, Hernandez used high speed sync and was at f/2.8 and "because the autofocus on his Alpha 1 is so good, the image turned out sharp."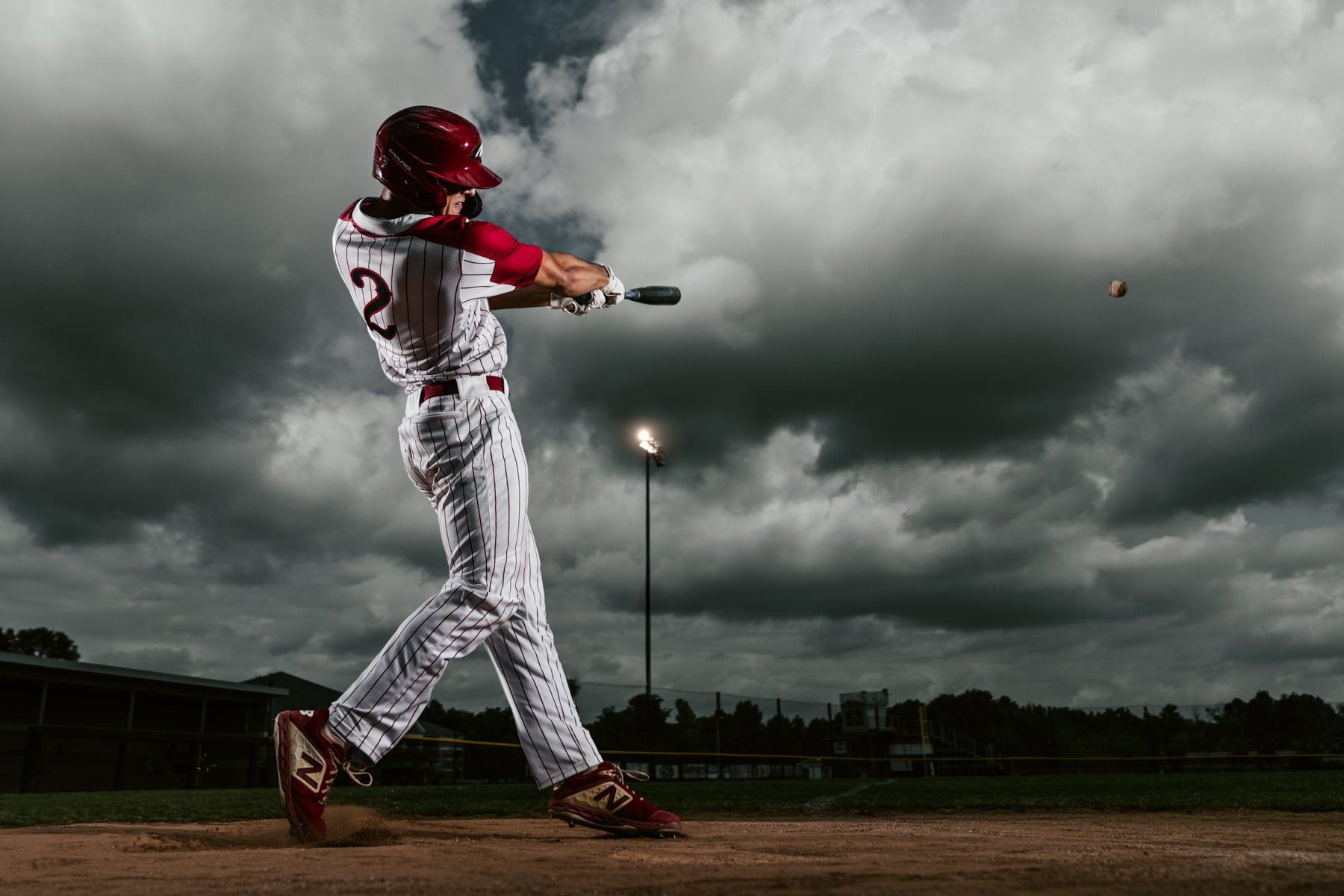 Photo by Matt Hernandez. Sony Alpha 1. Sony 24-70mm f/2.8 G Master. 1/8000-sec., f/2.8. ISO 64
Finally, Hernandez recommends shooting on flash, though he told us that since he recently got the Sony Alpha 7R V, he's been really impressed with its auto white balance.
Setting High Speed Sync
Depending on which lights you're using, you'll set up high speed sync in the menu system. On his YouTube channel, Hernandez shows how you do this on a Westcott light.
Once you've dialed in your settings, you're ready to capture action! For more inspiration on this technique, check out Hernandez's Instagram account (@MattHernandez). And to learn more, check out his YouTube Channel.