In his latest endeavor, photographer Von Wong has focused on our overuse of plastics and the fact that in a few years there will be more plastic in the oceans than fish. This situation is dire, but Von Wong also knew from experience that creating awareness and motivating people to do something about a dire situation isn't as easy or obvious as it sounds. In his Shark Shepherd project Von Wong went underwater to create a series of etherial images in the cause of saving dwindling shark populations.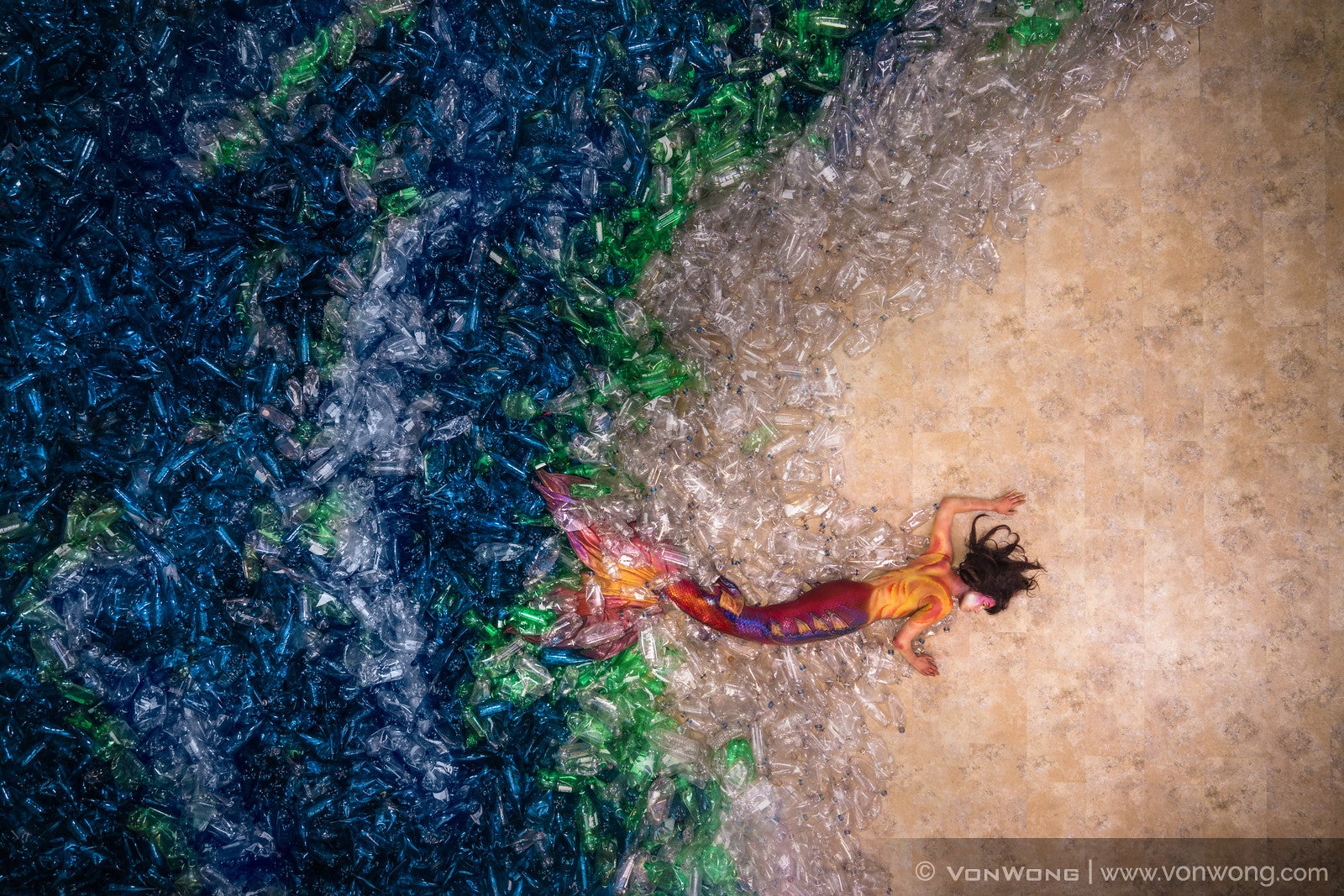 For the Mermaids Hate Plastic project, Von Wong took a different approach. In keeping with his notion that making something sharable meant transforming something that's ordinary, ugly and boring into something that's extravagant, unique and different, he brought the sea and a mythic creature to terra firma in a manner of speaking. In a flooring warehouse, Von Wong and a troop of volunteers and artists created a fantastical scene transforming plastic bottles into an ocean for a mermaid to swim in.
Using his Sony α7R II and Sony 16-35mm lens along with the PlayMemories Smart Remote Control app, Von Wong created a series of images that are indeed Extravagant, Unique and Different.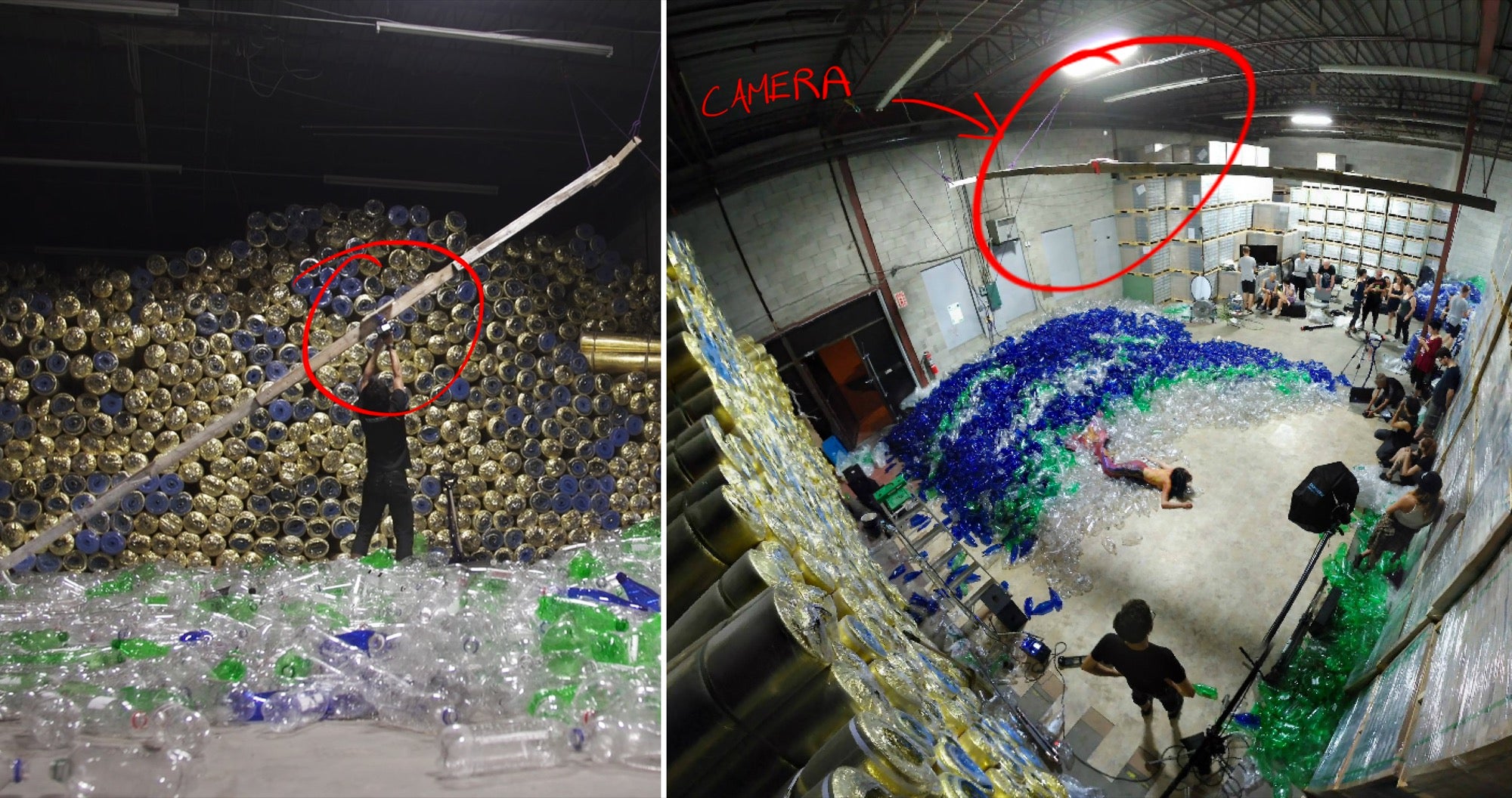 Von Wong rigs the Sony α7R II and 16-35mm lens to position it overhead in the warehouse.
We connected with Von Wong to learn a little more about Mermaids Hate Plastic.
Alpha Universe: How did you come up with the idea for this project?
Von Wong: I've been trying to find a good way to tackle the problems of plastic pollution creatively and when my mom found a designer who made mermaid tails the concept finally came to life.
Alpha Universe: How did you actually shoot with the α7R II set up overhead?
Von Wong: Being able to charge my α7R II with a battery pack meant that I didn't need to worry about changing batteries throughout the entire shoot. That was really amazing. Being able to monitor the shots through the PlayMemories Smart Remote app was absolutely a delight though I do wish that it could shoot a little bit faster!
Alpha Universe: You're famous for your ability to transform important environmental topics into beautiful and sometimes whimsical images to raise awareness. "Extravagant, Unique, Different" is not the usual approach of conservationists. Why do you take your approach?
Von Wong: My style of photography is all about capturing people's attention, if only for an instant. I believe that we can use the power of disbelief to create intrigue so that people want to learn more. There is no shortage of beautiful footage out there, what works in our content-rich world of today is something that gets people to stop and stare and question. To me, this is the best way I can contribute to the world.
Alpha Universe: What's been the response to this project so far?
Von Wong: With over 2 million views on my Facebook video in 24 hours and about 60,000 unique views on my blog I would have to say that the response has been pretty positive. I'm hoping to hit mainstream media outlets but that's proving to be a bit more challenging. So far so good.
See his behind the scenes videos of the project:
More photos from the series:
Sony α7R II, Sony 16-35mm f/4 lens.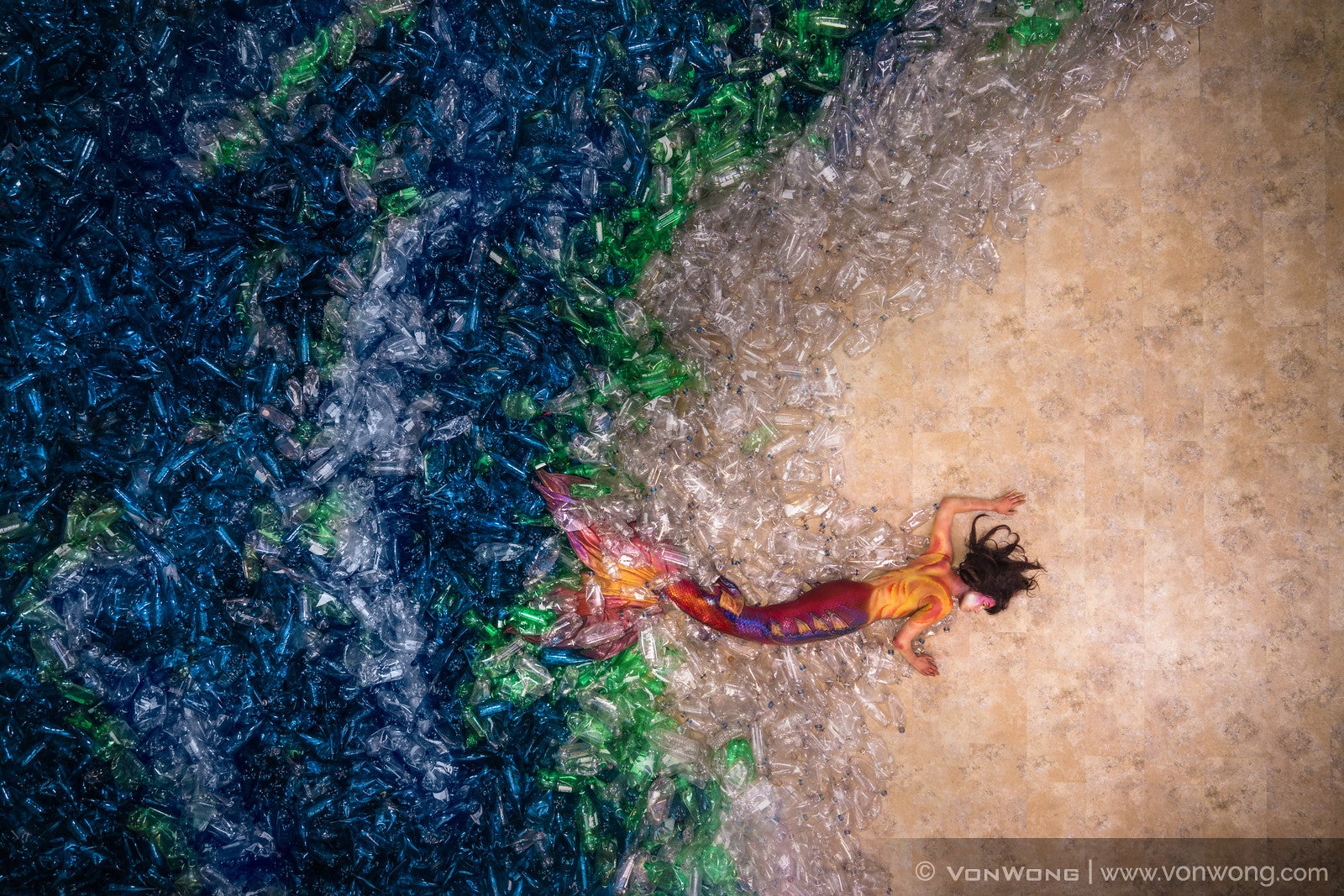 Sony α7R II, Sony 16-35mm f/4 lens.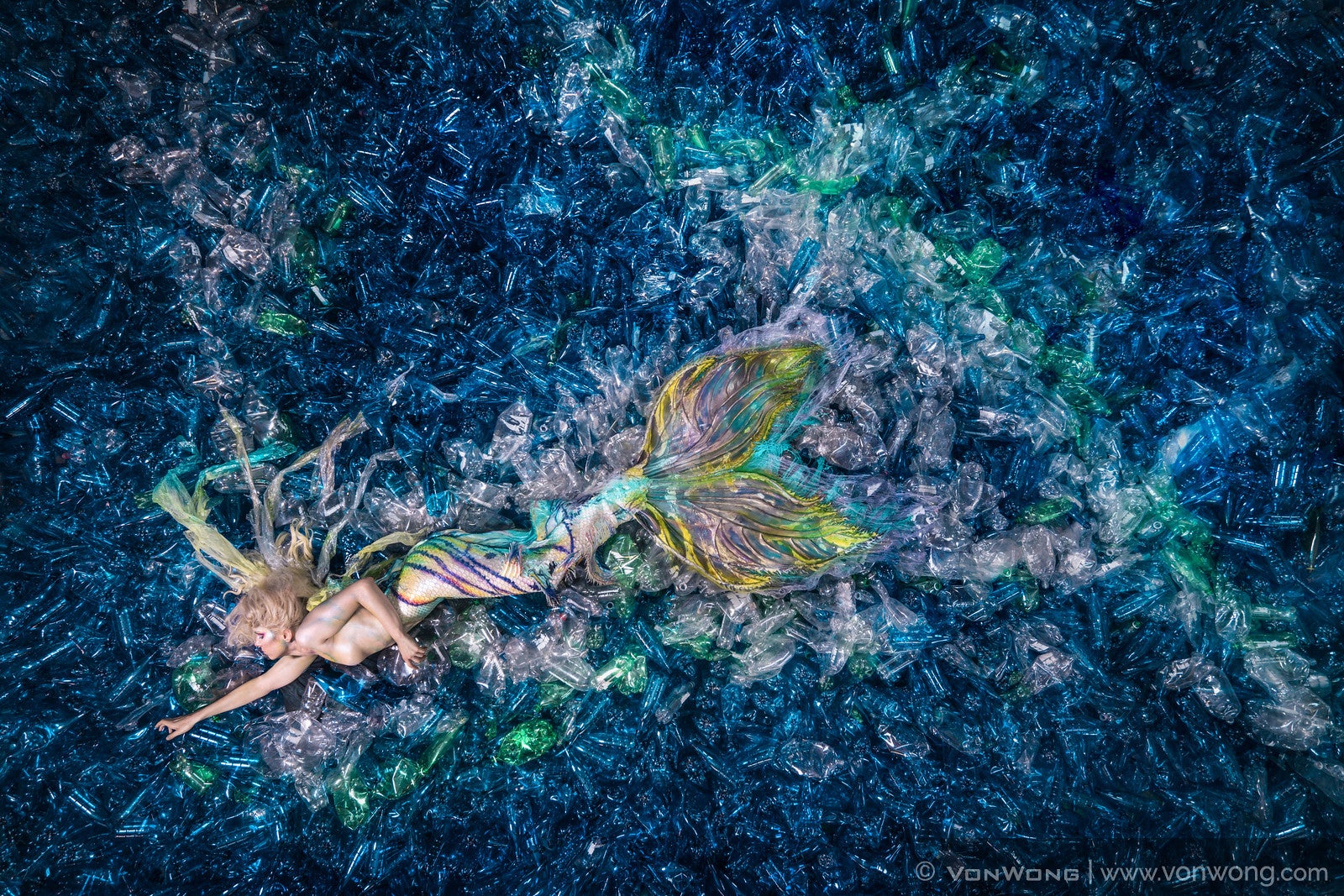 Sony α7R II, Sony 16-35mm f/4 lens.