Justine Jane (@justinejanemt) is a Montana-based editorial and lifestyle photographer. Her love for adventure and the wild has been translated into her work and is reflected with elegance and beauty. There is always an element of the Western wilderness in her photos that is authentic and engaging, with every image unfolding a narrative that we can relate to in some way. Having these elements constantly come across in her work makes it very easy for the audience to connect to it. You will also see that Justine has the ability to make those that she is working with comfortable in front her camera, making it truly a collaboration between subject and photographer, further extending the authenticity to her viewers.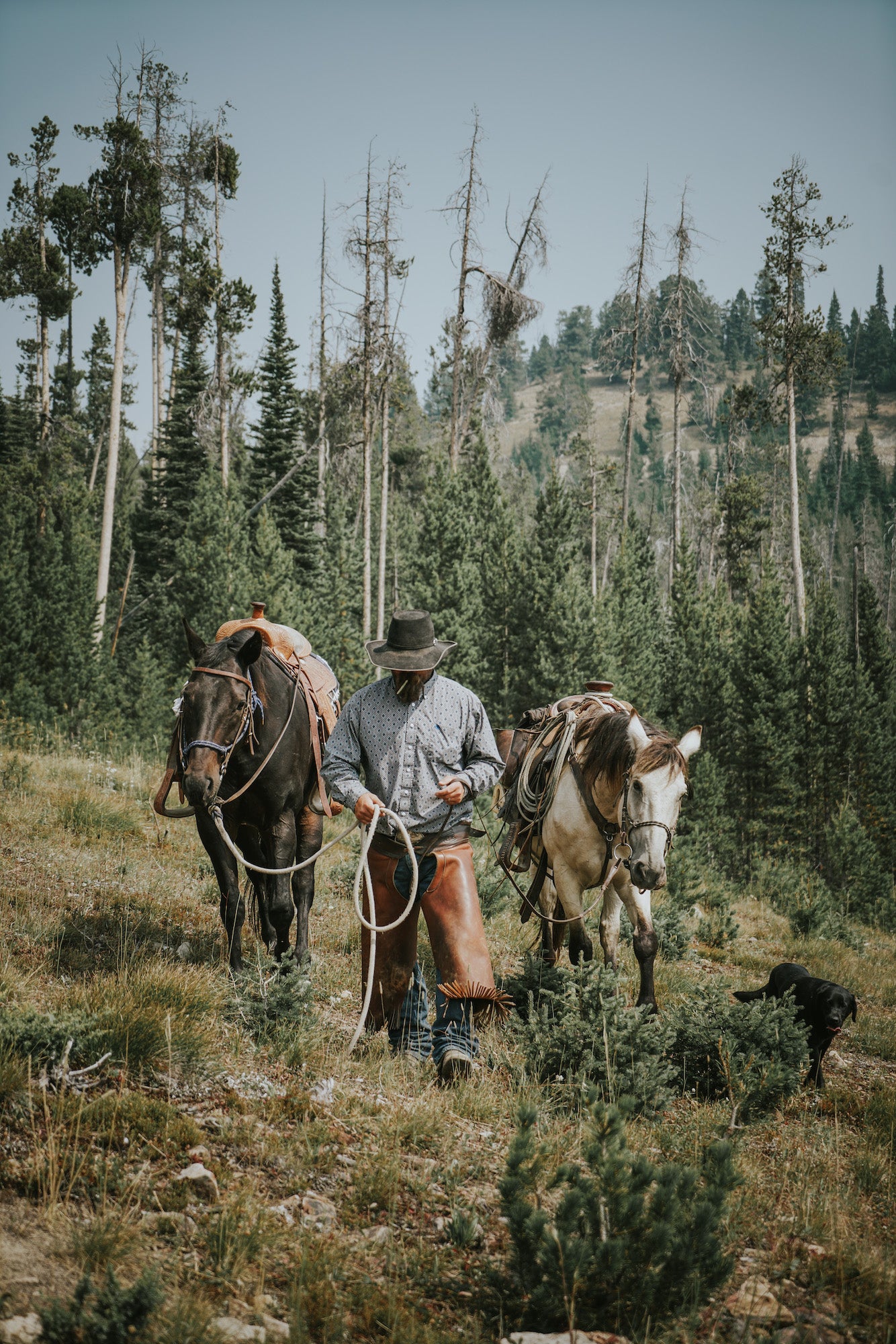 Photo By Justine Jane. Sony Alpha 7R III. Sony 70-200mm f/2.8 G Master. 1/640-sec., f/4,
Getting The Shot
"This photo was taken in Big Sky, MT, to help Spanish Peaks Club promote their horseback riding to the public. We wanted to get an authentic Montana feel of the wranglers in the mountains to help push possible clients into a real Montana experience. The wrangler took us out on a ride, and we got a lot of shots of the typical riding scene as well as interactions with the beautiful horses. We stopped to take a break, and this gentlemen wrangler started relaxing with his dog and horses. I got some shots of him taking a nap with his little fur crew that I also love."
She continues, "Once he got up to continue the day, I snapped this image of him walking toward us to get back on the saddle and finish up the beautiful day. The more comfortable I feel with my subject and the subject with me, the better the images. The end of the shoot day when people are just relaxing and enjoying the scenery is almost always my favorite time to shoot."



This beautiful moment was captured on the Sony Alpha 7R II and the Sony 70-200mm f/2.8 G Master. For more of her incredible work, follow Justine Jane on Instagram: @justinejanemt.