Most of my projects take me to remote places where I have only one chance to get the shot so what I bring is vital to my success. For my expeditions, I have to travel as lightweight as possible and at the same time have as much gear as I can carry to get the right shots as I move through each location. It's a balancing act. The goal of my recent glacier project was to pack light as I would be flying to the top of a mountain via helicopter and I was limited by space and weight restrictions. I usually operate with one or two Sony Alpha mirrorless camera bodies and two or three Sony lenses. A lot of photographers use a "Holy Trinity" of 16-35mm, 24-70mm and 70-200mm. My trinity is a little different. In addition to my 16-35 and 24-70mm Sony G Masters, I use the 100-400mm f/4.5-5.6 G Master as my long lens. With these tools, I'm equipped for almost any landscape situations. I live by the motto, 'It's better to have it and not need it than to need it and not have it.' As long as I can carry it, I bring it!
A lot of photographers use a "Holy Trinity" of 16-35mm, 24-70mm and 70-200mm. My trinity is a little different.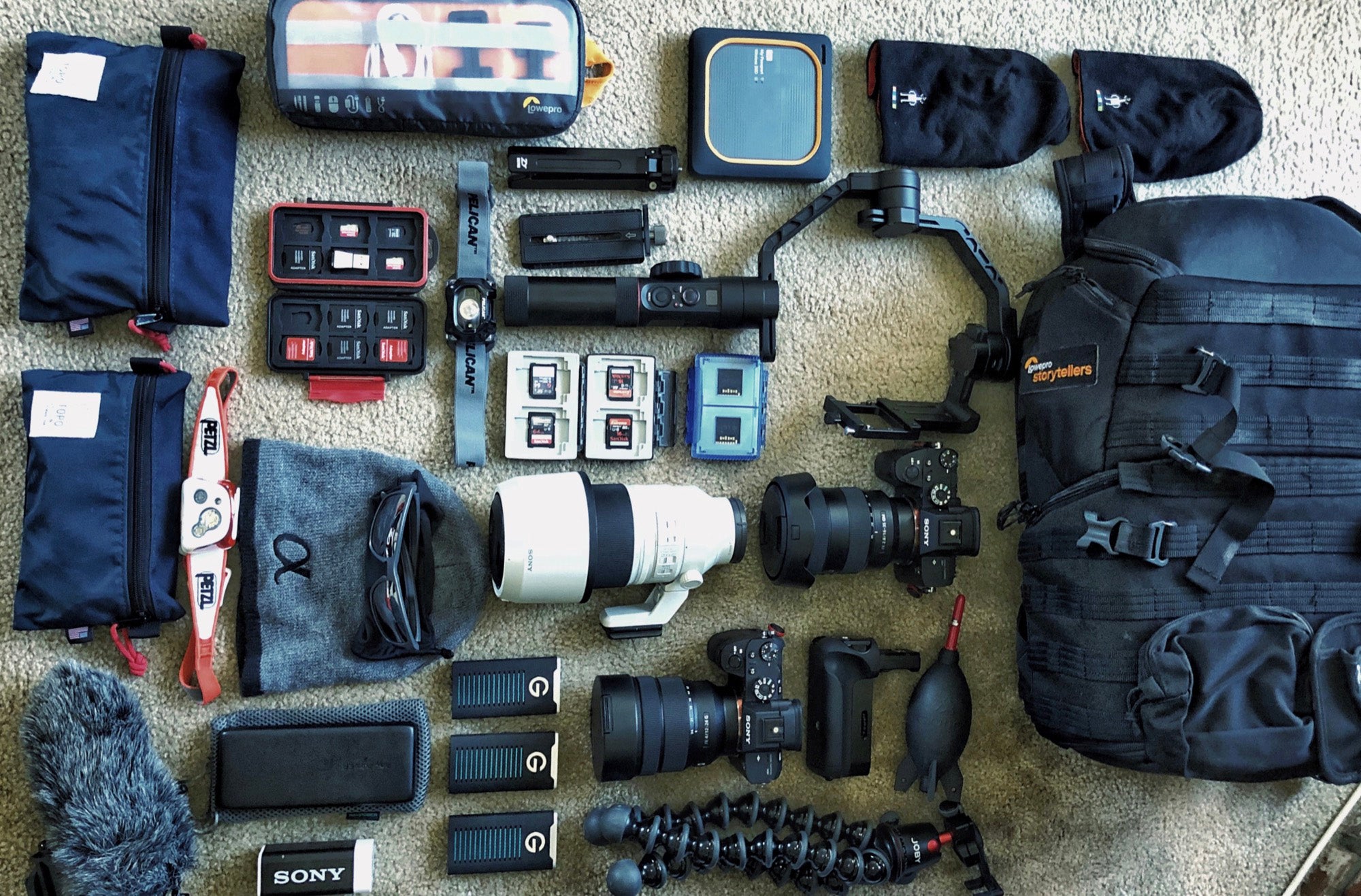 Cameras
α7R III: The α7R III is ideal for the resolution and produced outstanding results on my recent trip. The 42 megapixel sensor gave me massive image files which allow me to easily crop in to isolate the action. I took advantage of the camera's superior dynamic range for compositions where I wanted to hold detail in the sky, snow, glacier water and dark background elements. In conditions on the glacier, that wasn't easy, but the camera did it.
RX0: This tiny, ruggedized camera is ideal for trying in-the-water shots or shooting fully underwater or even safely shooting inside the kayak. The RX0 is excellent for small spaces, watery environments and for getting extra footage on a trip.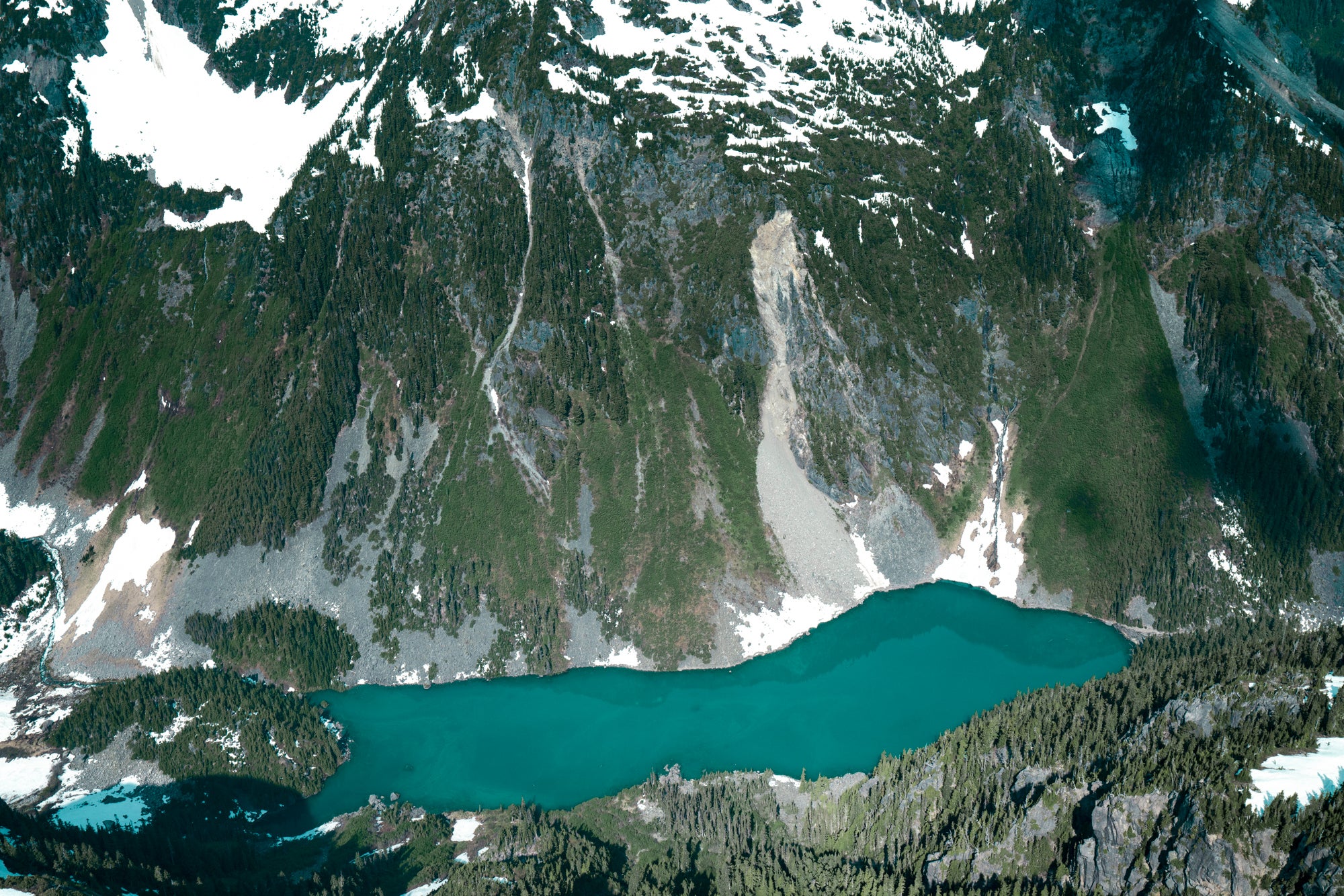 Lenses
Sony FE 16-35mm f/2.8 G Master: For my style of shooting, the 16-35mm G Master has become my go-to lens, especially for video. It was my lens of choice for my trip to the glacier and it covered all the angles and compositions I needed. Shooting at 16mm, I made the wide-angle establishing shots that are so important to storytelling, then I'd zoom in for mid-range compositions.
The real advantage of this lens is shooting at 35mm when switching to from stills to video clips. It provides a beautiful field of view if I'm filming a person closer up, giving the image a mild anamorphic feel and showing just enough background to make the composition more interesting. Additionally, this lens allows me to use a circular polarizer and ND filter when needed.
Sony FE 24-70mm G Master: The 24-70mm G Master is one of the lenses I would switch to for any close ups. All of my Sony lenses are incredibly sharp and this one is no exception. It's crisp and clear across the aperture and focal range.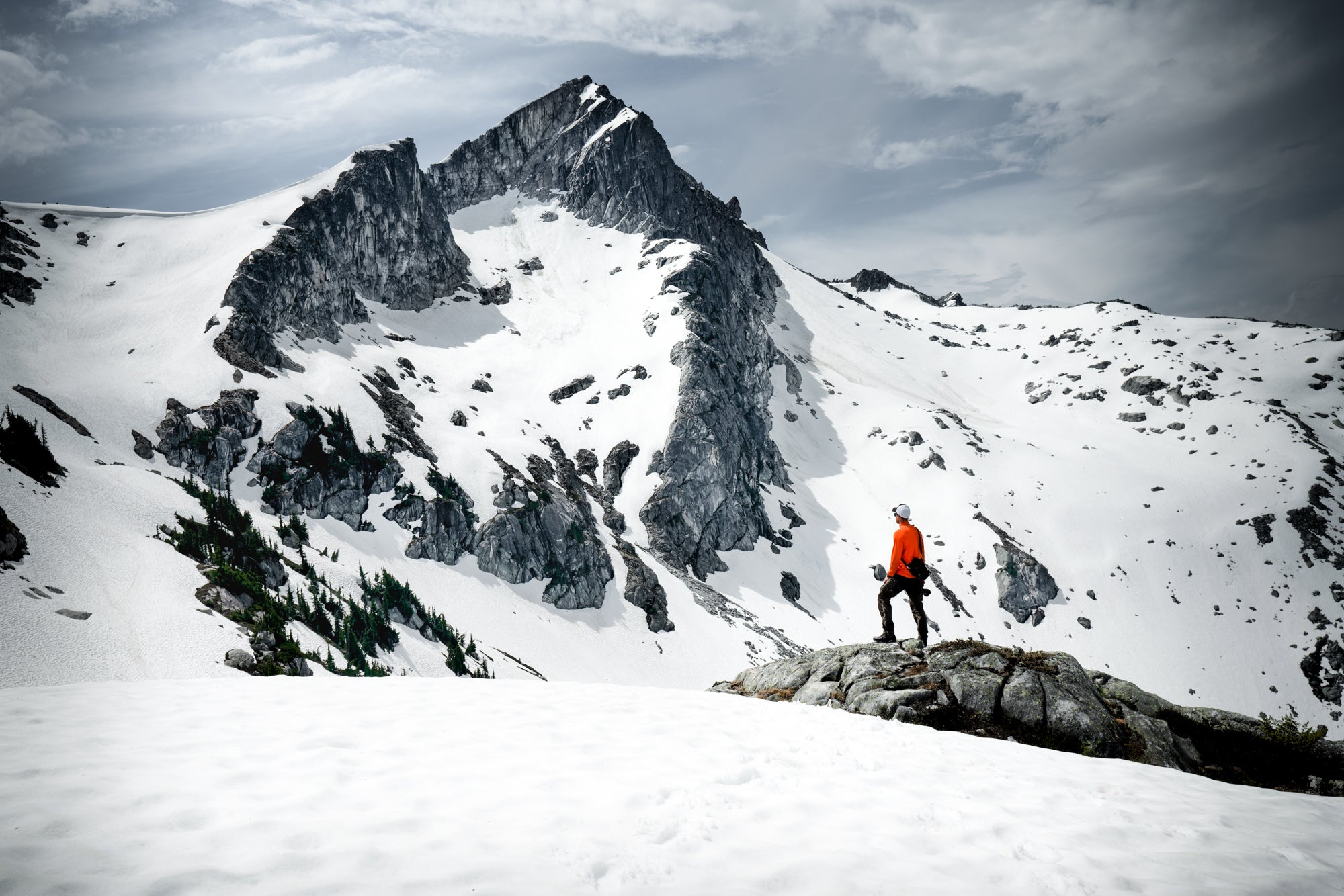 Sony FE 100-400mm F4.5-5.6 G Master OSS: The 100-400mm G Master is a recent addition for me. This lens is so stable, I can handhold shots at 400mm and it's incredibly sharp. It's perfect for surprise visits from grizzly bears or any wildlife when it's wise to keep a safe distance. Additionally, the 100-400mm G Master is excellent for landscape situations where I have a massive amount of scene that I want to compose and compress the layers. The 100-400mm lens actually saved me big time at a waterfall location in Indonesia where I couldn't get very close because there was so much spray coming off the massive 400-foot fall. Shooting at 100mm, I was far enough away to avoid getting spray on the lens, while still making the composition I wanted. (You can see some of the shots and clips I took in Indonesia on Instagram @gjaden)
Accessories
Circular polarizers and ND filter: I always bring circular polarizers and ND filters for harsh light situations.
DJI Ronin S: I recently got this gimbal for stabilizing my α7R III and 16-35mm G Master lens.
Feiyu Tech stabilizer: I use this as a small gimbal for my RX0.
Extra Batteries: Although I usually don't have to change batteries during the day with my α7R III, I always bring 3 batteries with me just in case.
Backup battery pack: Critical when I'm off the grid, this power bank gives me the ability to charge three devices simultaneously using USB ports. 

Manfrotto 190go CF Tripod: A perfect lightweight, sturdy carbon fiber tripod for travel.
Joby Gorillapod: The Gorillapod is always in my bag if I'm not bringing my main Manfrotto tripod.
Rocket blower: The blower is always in my kit to blow out any dust particles when changing lenses or to get dust off on my lens.
Microfiber lens cloths and wipes: In case a smudge is present on my lenses, I use this very carefully. Keep your microfiber lens cloths clean to avoid scratching the lens.
Sony beanie: Always ultra-stylish and practical in the cold weather!
Rain jacket: Anytime I'm in the wilderness weather can change in the blink of an eye.
Merino wool hoodie and beanies: No matter the time of year, I have these with me for airplanes and any weather changes on location.
Tailwind Electrolytes: When I'm traveling in hot environments, it's ultra-important to hydrate and replenish nutrients. I use a combination of chew tabs and powder for my water bottle.
Cliff bars & Protein bars: Gotta keep calories up under strenuous physical activity!
Energy chews: For times when I could use an extra zing of energy.
Oakley sunglasses: For bright days and for reduced glare off the snow and water.
MacBook Pro: I keep my laptop with me for editing throughout the trip
DJI Mavic Pro: I use this drone for aerial shots of the areas I'm shooting in.
iPhone 7: I use this to operate my drone.
iPhone X with earpods and noise cancelling headphones for flights.
Headlamps: I wear a headlamp for nighttime and astro shoots and on night hikes back to camp or home base. It lights the way while keeping my hands free.
Extra charge cords to keep multiple devices connected and charged.
Wool gloves: It's chilly on the mountaintop and wool gloves make it easy to adjust camera controls.
Multi tool for tripods: I use these for any small adjustments that need a screwdriver.
Satellite phone: For emergencies if I'm way off the grid.