Carmen Huter (@carmenhuter) is a travel photographer, with most of her work coming from commercial jobs for the likes of luxury hotels or other clients within the tourism industry. She has a love for adventure and a skill for storytelling, earning her over 170K followers on Instagram. She had the chance to try out the new Sony 14mm f/1.8 G Master and, using that combined with her Sony Alpha 7R IV, she captured this incredible Milky Way mountain image. We connected with her for the story behind the shot - learn more below.
Popular travel photographer Carmen Huter tells us how she captured this stunning astroscape using the Sony Alpha 7R IV and the Sony 14mm f/1.8 G Master.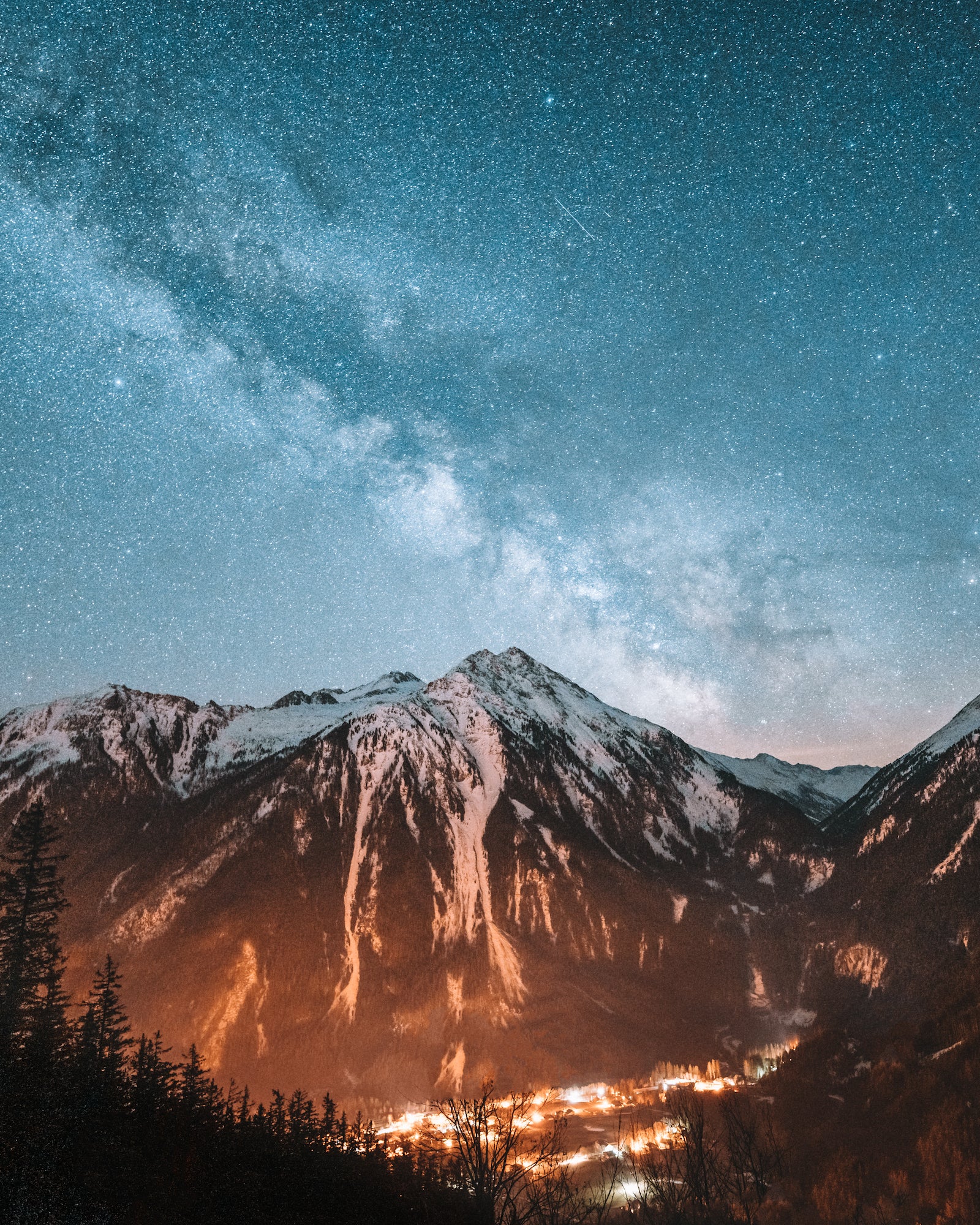 Photo by Carmen Huter. Sony α7R IV. Sony 14mm f/1.8 G Master. 13-secs., f/1.8, ISO 1600
The Scene
I was shooting this photo for the launch of the new Sony 14mm f/1.8 G Master lens. I had a week to capture something that would let the features of this new lens shine. The weather forecast wasn't on my side, however, delivering on its promise of one cloudy day after the other. Finally, on Friday evening, the stars looked promising, and I headed out for a drive to a mountain pass a couple of hours from where I live in Tyrol, Austria. I'd never been there and with COVID restrictions in place, had to make it work on my first try. Around 3 a.m., when I knew the galactic center visibility would be at its strongest, I pulled over. It took a few seconds for my eyes to adjust, but once they did, I knew I had my frame right in front of me.
Getting The Shot – Gear, Settings & More
I took this photograph with my Sony Alpha 7R IV and the Sony 14mm f/1.8 G Master lens. Its sharpness and sheer lack of aberrations perfectly lend themselves to astrophotography. I had my system setup on a Sirui Carbon Travel Tripod, providing me the stability needed in astrophotography.
I took the photo as a single shot at 13 seconds, f/1.8 and ISO 1600. I had a two-second shutter delay and turned off the steady shot function. I took my camera and manually focused it on the brightest star in the sky and then just let the camera do its magic.
Post-Processing
I used Lightroom Classic 10.2 to edit this photo. The main adjustments I did were changing the white balance, increasing the clarity a little, adding an S-shaped tone curve, and then some noise reduction and slight sharpening. Then I did my usual color calibration and HSL adjustments to make it fit with my body of work.
See more of Carmen Huter's work on Instagram @carmenhuter.