NFTs have risen in popularity across the creator community, and soon photographer Cath Simard (@cathsimard) of the Alpha Collective will be taking part through her Genesis NFT drop on SuperRare. This Friday, May 21 she will drop the first part of her NFT release called "Lumière du Noir." We connected with her to learn more about her release as well as her experience as a photographer breaking into the NFT community.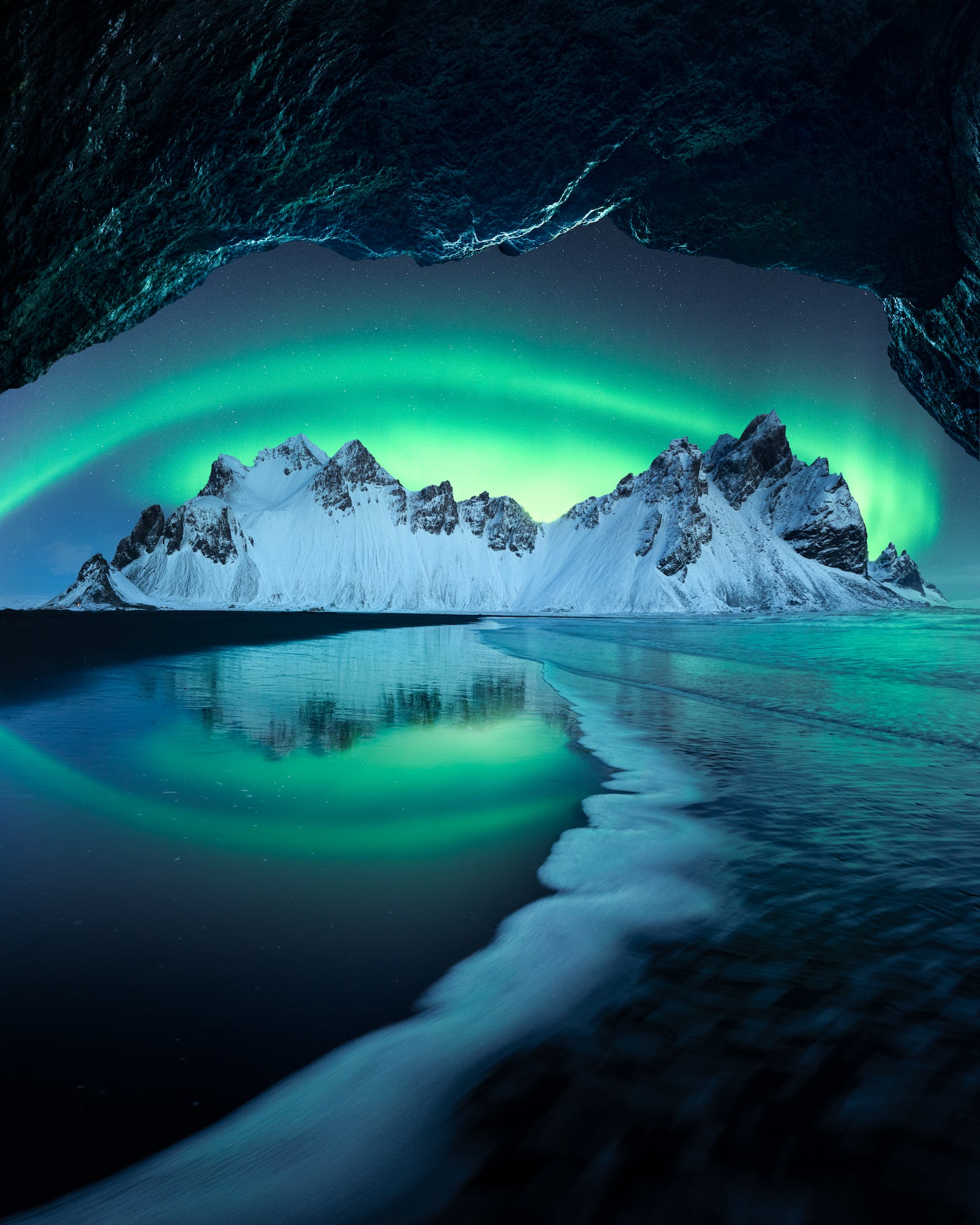 Image 1 In The Cave Collection. Photo by Cath Simard. Cave & Foreground: Sony α7R IV. Sony 12-24mm f/4 G. Sky: Sony 16-35mm f/2.8 G Master.
We connect with photographer and Alpha Collective member Cath Simard to learn more about her upcoming NFT release on May 21 and her experience as a photographer breaking into the NFT community.
Breaking Into The NFT Space
NFTs are still a new concept for many, and photography is slowly being incorporated into the space as collectors get up to speed. "I think generally in the NFT world, photography is not very well-represented or accepted yet," says Simard. "Most NFT collectors have a taste for animations and 3D art. On the other hand, most photography collectors are coming from the world of physical prints and are still discovering NFTs. I'm not an analyst of the industry, but I do think that in the next few months more photography collectors will begin to discover the world of NFTs. It's been a little intimidating for those who don't know about it but as they learn more, that will fade away."
Simard has been working hard to educate people through Instagram, Twitter and on Clubhouse. She's spent hours on these platforms over the last several months to make connections and tell others about her work, which she calls an exercise in getting out of her comfort zone.
"I think many artists tend to be a bit more introverted by nature," says Simard, "but it's very important to try to be a part of the NFT ecosystem that's happening right now on places like Clubhouse and Twitter. You have to share your work, but also stay genuine. Just be active in the community and collectors will begin to notice"
Presenting A Photograph As An NFT
The NFT space is oriented on collecting unique artworks, something that can be difficult when it comes to photography. A 3D animator could post an animation and that would be harder for someone to copy or reproduce, but with photography, you could be shooting a particular scene and someone next to you could be taking almost the same photo. If both people mint that image, it's not very unique or appealing to collectors.
"That's why I think photography should have a unique presentation in the NFT world," says Simard. "It's really about what can make you stand out as a photographer. For me, this has always been about the entire experience behind my images. For this reason, I decided to offer a trip with me back to one of the locations of my images, Spirit Island in the Canadian Rockies. I love to bring people on adventures and lead photography workshops. I think that's one of my strengths and if you ask yourself what your strengths are, you can see how you might include those in an original concept for an NFT."
"It was hard work to get on SuperRare because you have to have a project that's different," explains Simard. That's what I've noticed is happening in the photography world when it comes to NFTs. The most successful are those who have brought something different to the table. And that's really what got me on SuperRare. I pitched a concept that hasn't been done before. They receive about 1,000 applications a day so I was really happy to get accepted on that platform."
"Lumière du noir" NFT Series
The first part of the drop is on Friday, May 21 and includes The Cave Collection, a series of three composites from the inside of caves around the world. The second part of the release, The Master Experience, includes the single image, a limited edition HD sublimated metal print and the unique in-person experience with Simard herself. The first collector will get the chance to join Simard on a five-day trip in the Canadian Rockies, including a guided two-day backcountry canoe trip to Spirit Island.
Simard describes the meaning behind the name of the series, "Lumière du noir," as a metaphor for being stuck in a very dark place, a place of comfort and apathy and finally discovering the possibilities of the world outside of your comfort zone, a world with light and potential. The metaphor closely parallels her own personal journey and she hopes it inspires others to step outside of their comfort zones.
"With this drop, I wish to inspire people to get out of their caves, learn to embrace discomfort and uncertainty and to appreciate adversity and unease. To get comfortable with being uncomfortable. To understand that adventure is right here, just on the edge of your comfort zone."
See more of Simard's work and details on the release on her Instagram @cathsimard.