Keep It Simple, Keep It Small
The pancake lens. For street shooters, light hikers, architectural photographers and more, a good pancake lens is a staple. Ideal for anyone keeping their camera gear as light and compact as possible when you're on the move, the Sony 16mm f/2.8 (SEL16F28) is a wide-angle, low-profile prime that gives you performance at a low cost. The lens is available during the Semi-Annual α Lens & Accessory Promotion for just $224.99 which makes it one of the best deals in the entire Sony lens lineup.
The Sony 16mm f/2.8 pancake lens is designed for APS-C cameras like the α6300 and α6000, and like all Sony APS-C lenses, it can also be used on the full-frame a7-series bodies in crop mode. Its angle of view on an APS-C body (or an α7-series in crop mode) is about equal to 24mm (35mm equivalent) putting the lens in the sweetspot of wide-angle primes.
The 16mm f/2.8 keep the size of your kit small and being minimalistic when shooting stills and 4K video.
Technology
Circular Aperture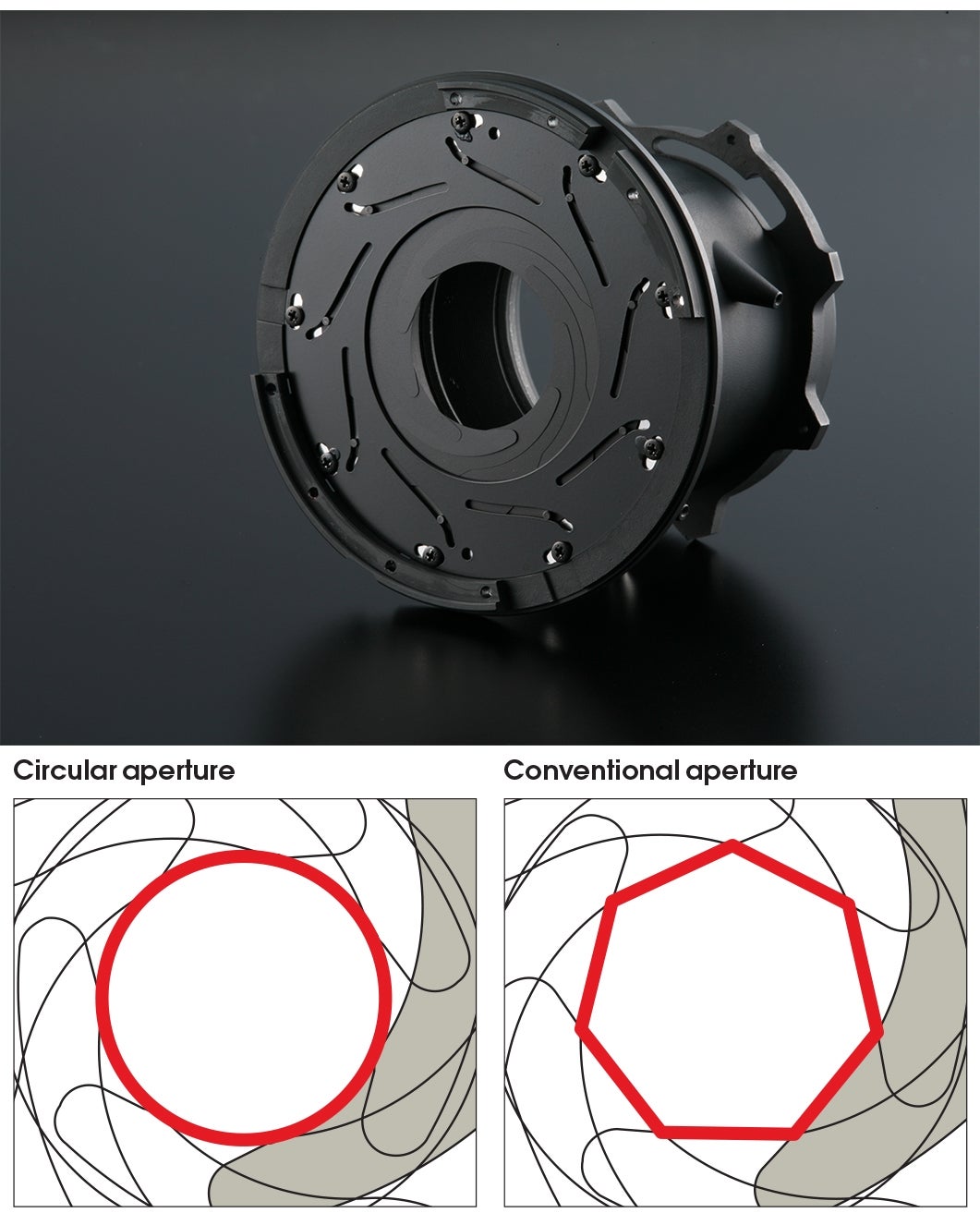 When changing your aperture to defocus the background, the light sources appear blurred. This 'bokeh' effect of the blurred background can be enhanced with circular aperture blades used in this lens. Conventional aperture blades have flat sides creating unappealing polygonal shaped defocussed points of light. α lenses overcome this problem through a unique design that keeps the aperture almost perfectly circular from its wide-open setting to when it is closed by 2 stops. Smoother, more natural defocusing can be obtained as a result.
Aspherical Lens Elements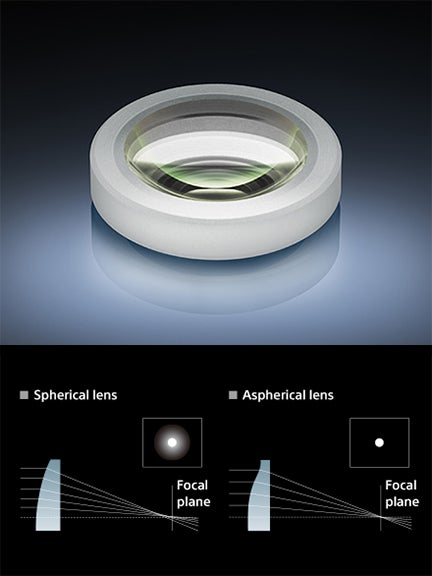 Aspherical lens design dramatically reduces spherical aberration while also reducing lens size and weight. Spherical aberration is a slight misalignment of the light rays projected on the image plane. This is caused by differences in refraction at different points on conventional spherical lenses which degrade image quality in large-aperture lenses. Specially shaped "aspherical" elements near the diaphragm restore alignment of light rays at the image plane, maintaining high sharpness and contrast even at maximum aperture and can also be used at other points in the optical path to reduce distortion. Well-designed aspherical elements can reduce the total number of elements required in the lens, thus reducing overall size and weight.
Advanced Aspherical (AA) elements are an evolved variant, featuring an extremely high thickness ratio between the center and periphery. AA elements are exceedingly difficult to produce, relying on the most advanced molding technology to consistently and precisely achieve the required shape and surface accuracy, resulting in significantly improved image accuracy and quality.
Distance Encoder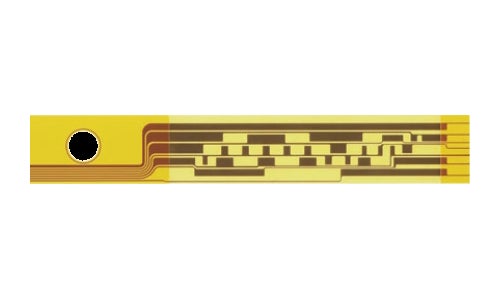 The distance encoder plays an integral part in ADI flash metering, which delivers high precision flash metering that is unaffected by the reflectance of subjects or backgrounds. The distance encoder is a lens component that directly detects the position of the focusing mechanism, and sends a signal to the CPU in order to measure distance to the subject. During flash photography, this data is very useful in calculating how much flash output is appropriate to the scene.
Internal Focusing
Only the middle groups of the optical system move to achieve focus, so the overall length of the lens does not change. Other important benefits include fast autofocusing and a short minimum focusing distance. Also, the filter thread at the front of the lens does not rotate, which is convenient if you're using a polarizing filter.