The greatest challenge with this project was filming a live endurance race from the inside out, which meant that there were many safety regulations to follow. Having all access is incredible but it comes with responsibility. The most important thing on a shoot like this one is the safety of yourself, your crew, and drivers you're filming. With all the adrenalin and excitement, you want to run over here or move a little closer over there, so it's very important to stay focused and be considerate of the track rules. The way I see it, the team was cool enough to grant us unbridled access to their track, so it's up to us to leave the shoot with an invite to come back next year based on us being respectful of the track rules.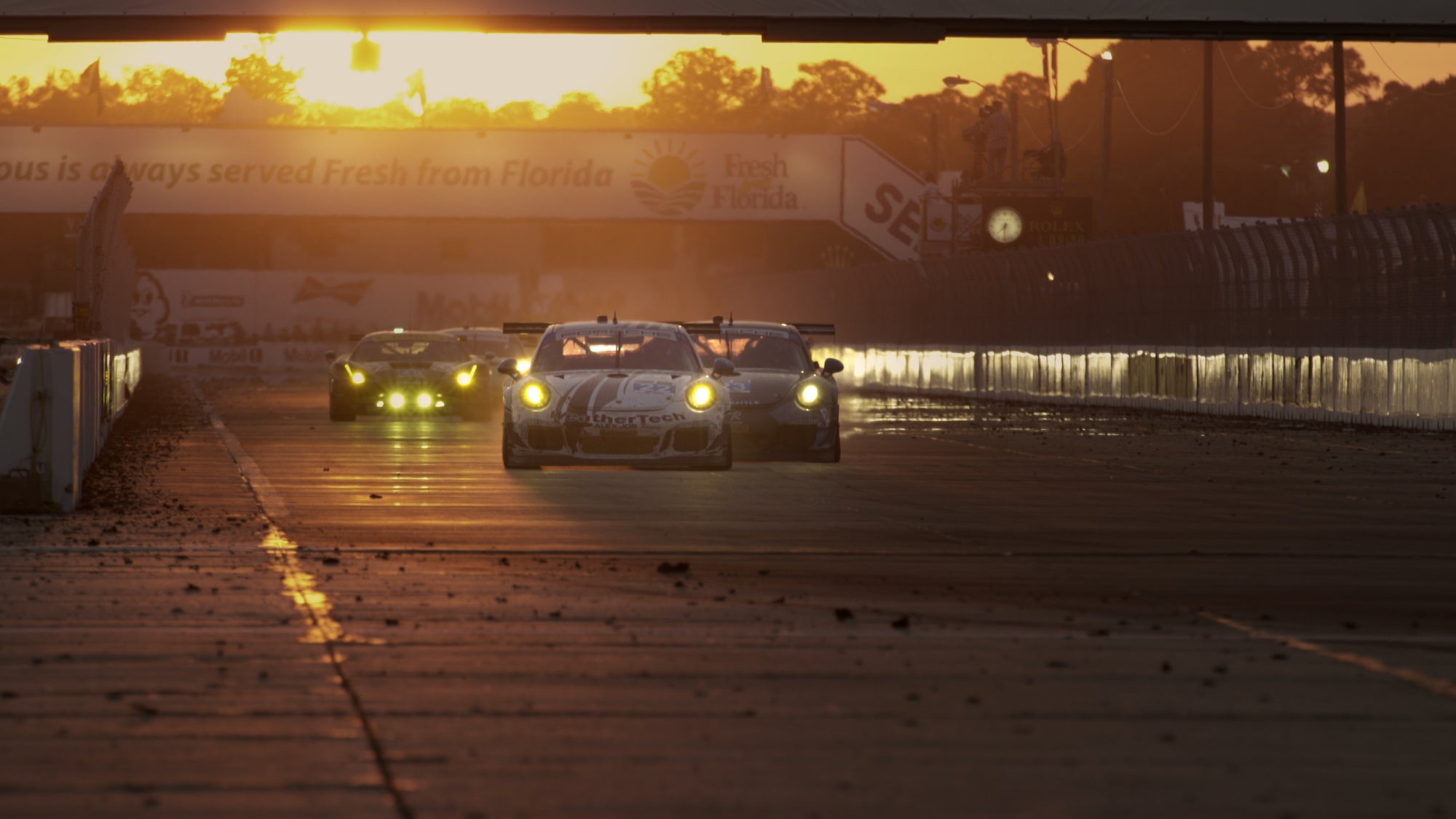 Throughout the project, moving with a small footprint was essential. Because the race lasted 24 hours, I needed a camera that could shoot in the hot, humid afternoons of Sebring, Florida, as well as on parts of the track at night with very little illumination. Additionally, because I pull my own focus, I needed DSLR glass. I've taught myself how to pull pretty well with these lenses over the years.
Because this is a live event, one of the challenges that I look forward is that nothing is scripted—we, as filmmakers, are hunting drama. My director, Sam Ciaramitaro with ADD Digital, came to the track with this amazing idea of to not only following Porsche endurance team, which in and of itself is AMAZING, but to also showcase the fans—the people that come to these events and find the drama in their story.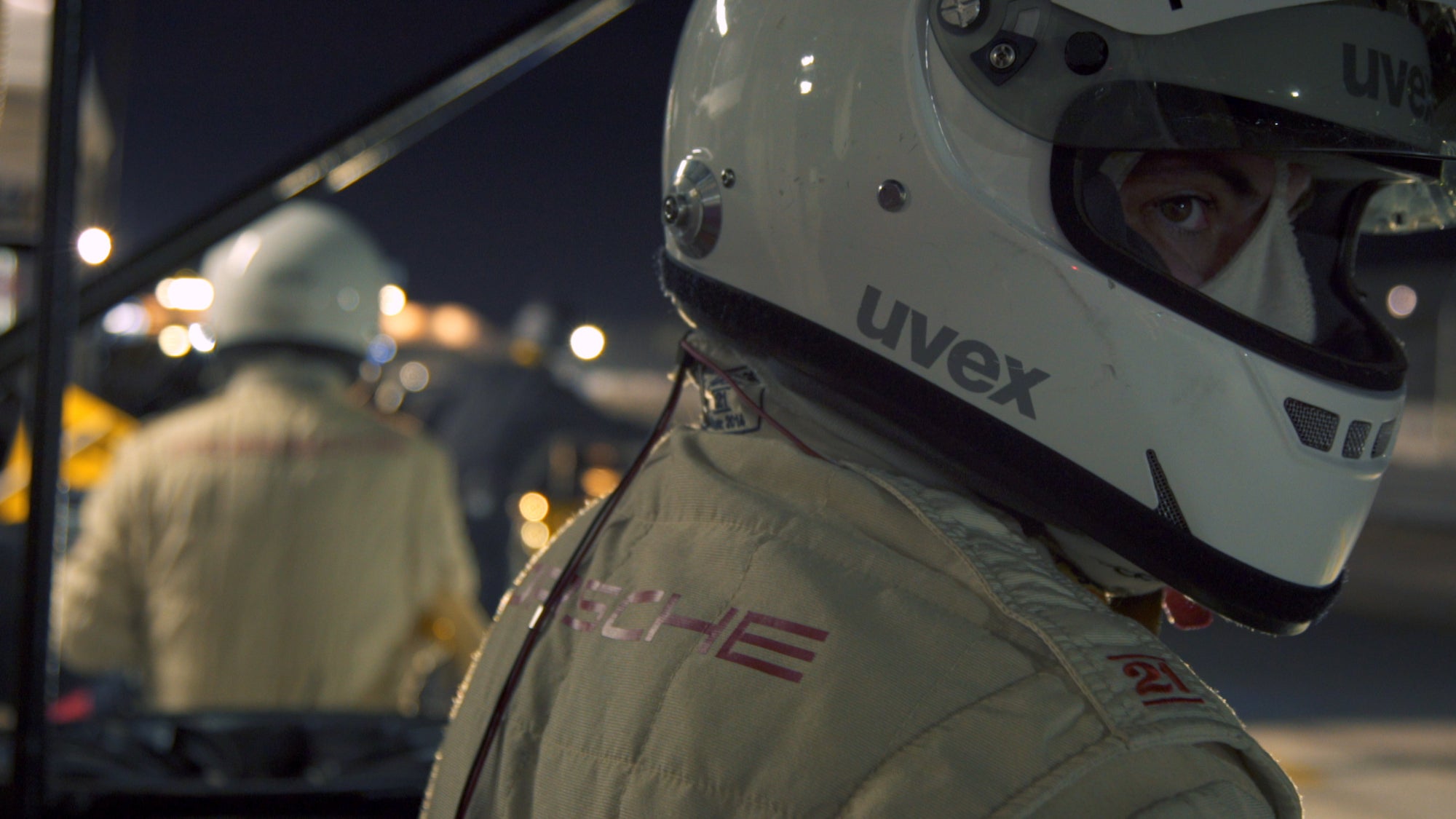 My job as a cinematographer on this type of project is to help find the drama with my camera. With a live event like this one, you are not allowed to bring lighting, dollies, cranes, etc. On top of that, you are lucky if you end up with a crew of you plus two others for safety reasons around the track. The track also had rules restricting tripods to certain areas, so going hand held was the only option in most cases.
So, now my challenge is to create cinematic drama using existing light (or lack thereof), composition, lensing, shutter speed, shallow focus, etc. For example, if Sam told me we were going to interview a driver in one of the trailers, my job was to find the space with the most drama by using dramatic lighting and composition. To do this, I'd turn all the lights off and then turn them on one at a time to see the effect of each one, paying attention to whether drama is increased.
I always look for dramatic compositions using existing light. If Sam were to ask me to shoot one of the Porsche factory drivers near the pits, then it's my job to find dramatic lighting at that location. That could mean we put him in a tunnel with just the one practical as a side light or it could mean we shoot him as a silhouette because it's cooler. I'm constantly trying to push myself to look for more drama in the shot. It's a great exercise in creating something from nothing and one of the reasons I why enjoy documentary filmmaking so much.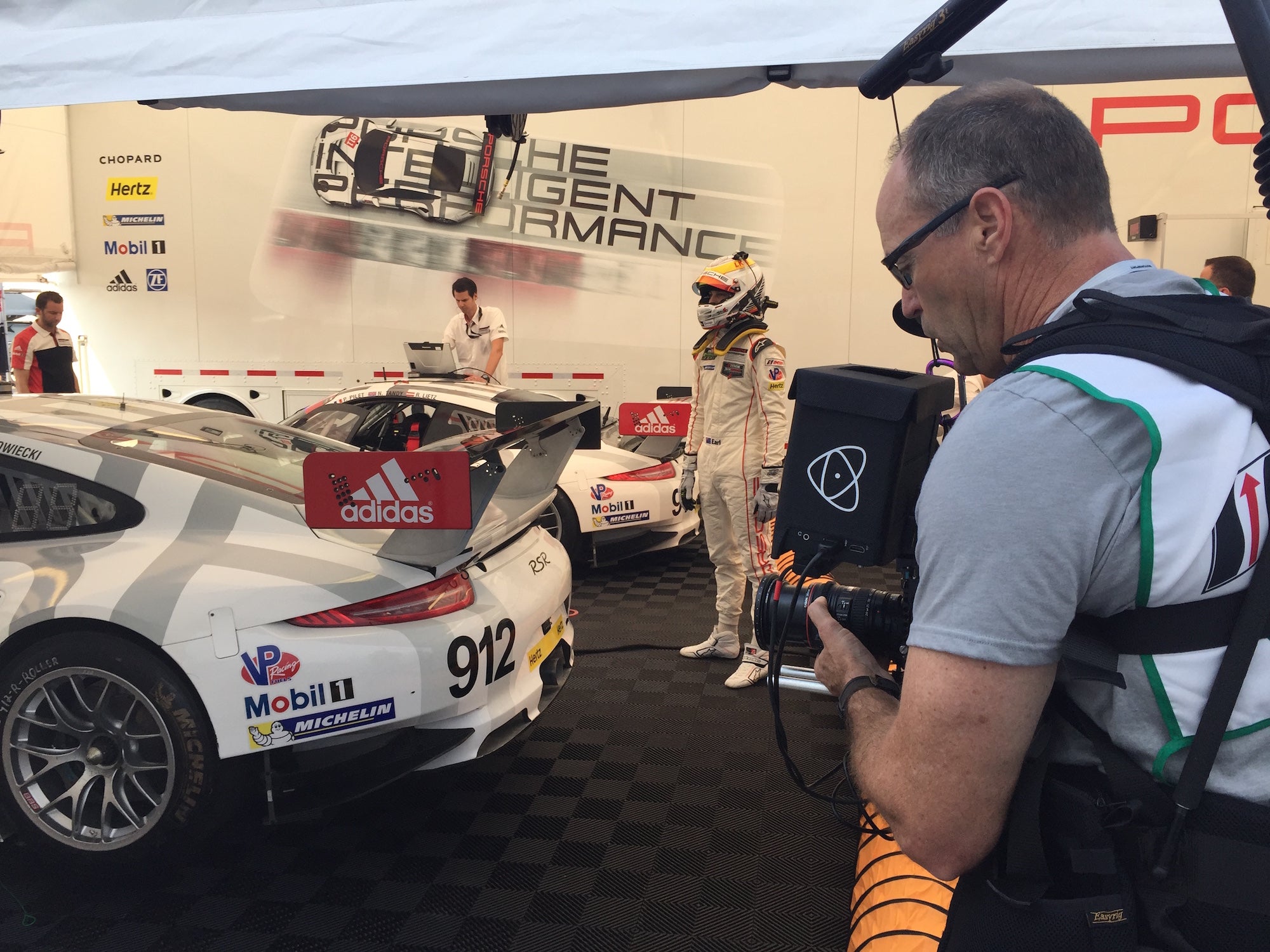 The Sony α7S was my recommendation to use on the shoot. Sam wanted to have a very small footprint, which—again—was essential at a location like this. I wanted a camera that could perform both during the day and at night, as well as have the ability to output video at 4K resolution for possible big screen opportunities down the line. We shot for 3-4 days in incredible heat and humidity and never had a problem with the a7S overheating or shutting down. And because this camera is so good in low light, I was able to use a slower image stabilized lenses at night.
Because tripods were not allowed in many areas, I had a 400mm lens on the α7S, suspended from my easyrig (for the first time in my career). I thought it might be a disaster since I pull my own focus, but I LOVED the energy that the tiny bit of instability added to the long lens car shots. It gave the footage an energy I hadn't seen before… another happy accident.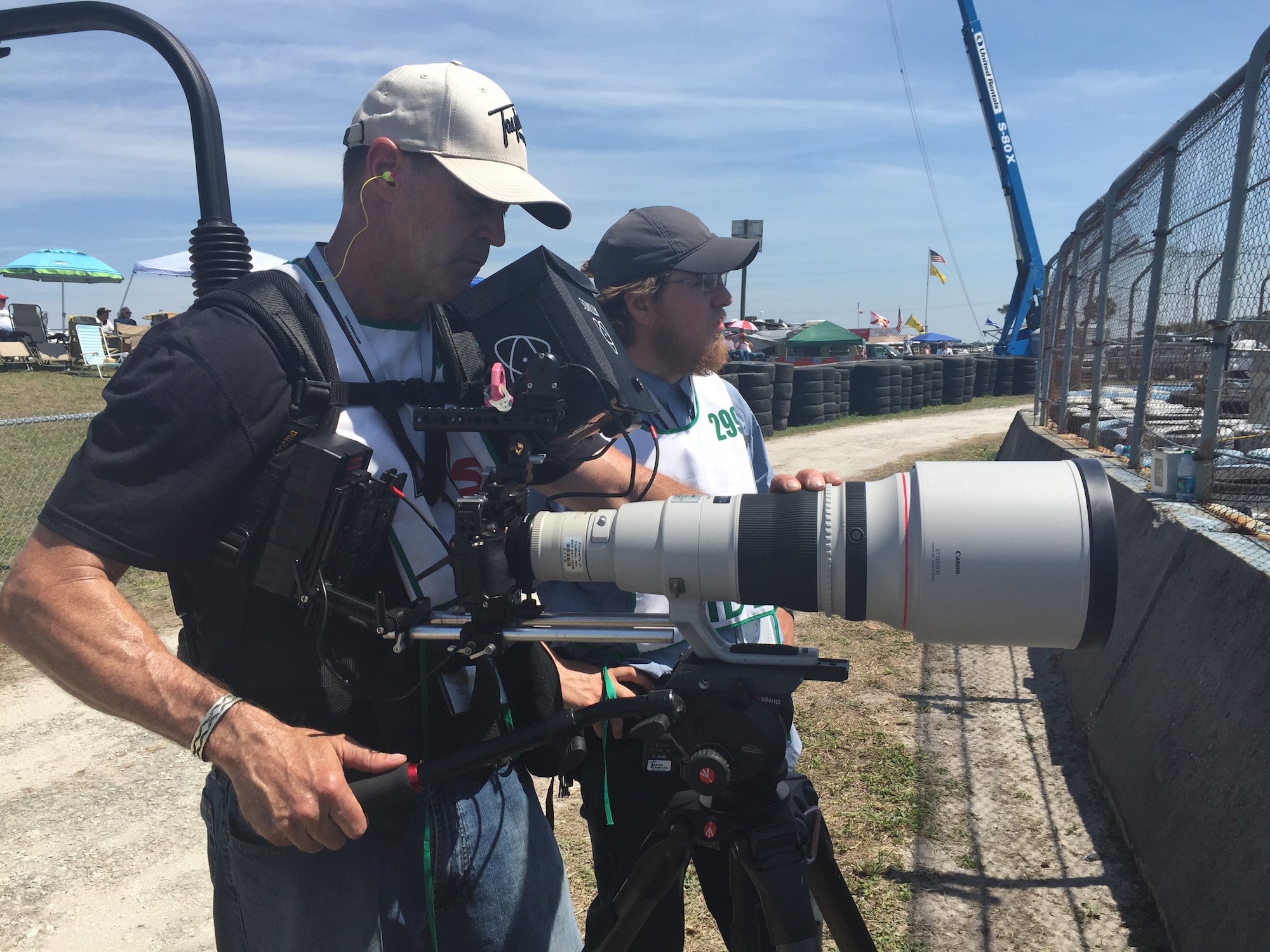 I also used the atomos Shogun as my 4K digital recorder. In my opinion, the α7S coupled with the Atomos Shogun is an incredible combination for small footprint documentary style shooting. We definitely put it through its paces at Sebring and the α7S came out a winner for me.