If you've ever seen an exotic car up close, you can appreciate that's a rolling piece of art. I've been photographing exotic cars for decades and in that time I've developed some techniques that help to translate the forms and lines of a special car to a photograph. In this article I'll share some of my favorite tips for shooting rolling art at the track and when the cars are on display. Try these tips to elevate your car shots from simple snaps into well-crafted images.
At The Track: My Gear & Setup
My normal kit for shooting at a car race is two Sony α6300 cameras--one with my 70-300mm lens, the other with my 16-70mm or my 10-18mm lens. Other necessities are spare batteries, (6) 64GB SDXC cards (I use Sony SDXC cards), lens cleaner and an air bulb to clean off the image sensor. Racetracks are normally dusty so I always want to have a way to clean it off. I use the a6300 for its fast autofocus, high shooting speed and because there's no lag or blackout in the electronic viewfinder as I'm shooting.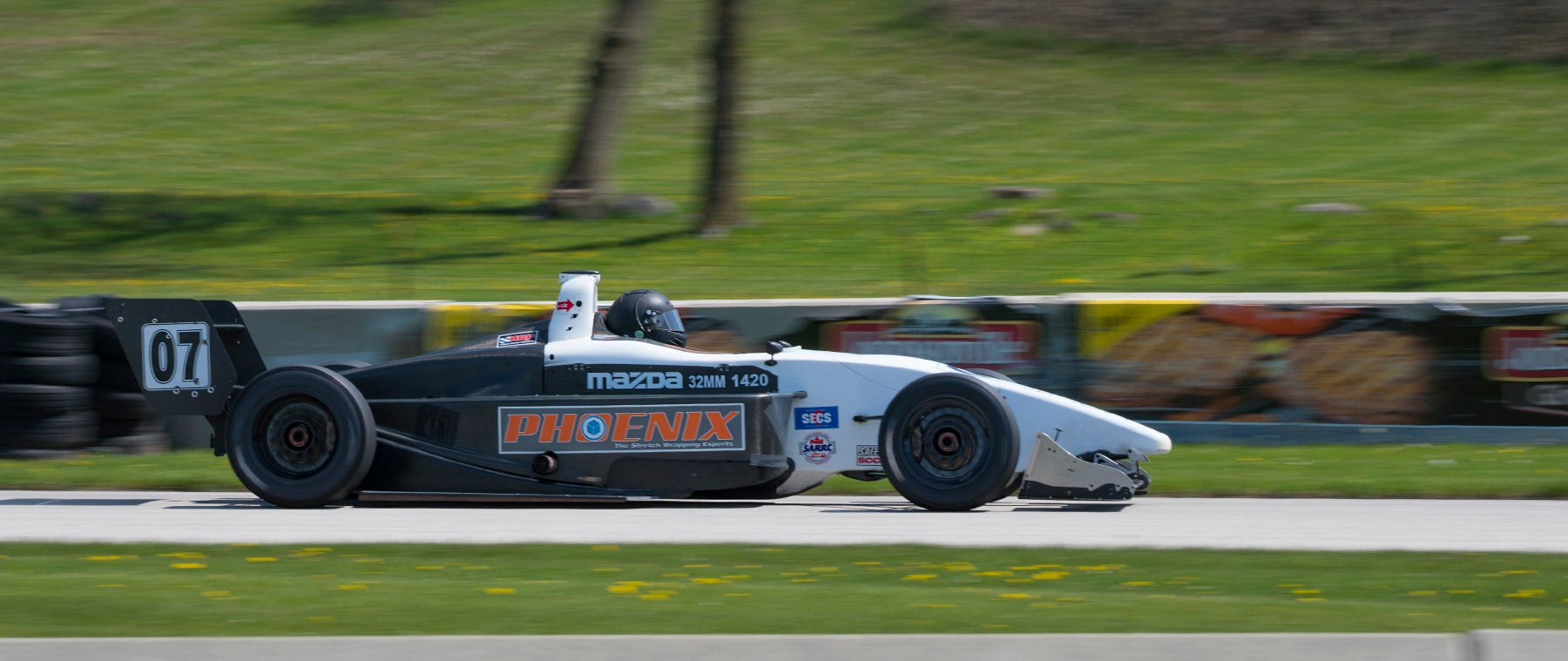 The camera setup is important too. I use the autofocus in Continues mode with Spot selected under Area AF. I normally use Shutter Priority (see below for details about shutter speed) and I have the Review Image feature turned off. For action on the track I use the 8 FPS setting.
Don't confuse shooting at a high frame rate with shooting at a fast shutter speed. Most people think that they should always shoot with a high shutter speed at the track but I find shooting with a slow shutter of 125th to 250th to be much better for a straight-away. The slow shutter speed and panning will give the image a sense of speed by keeping the car sharp with a blurred background. Also photos taken where the camera is the same height as the car will add to the feeling of motion. Using a fast shutter will freeze the action, but makes the car look like it's just sitting still on the racetrack.
At The Track: Where To Be
When I get to a new racetrack, I scout to find good vantage points to shoot from. My two favorites are straight away with the track a little higher than my shooting position and corners where I can be past the turn on the outside photographing the cars as they come out of the corner.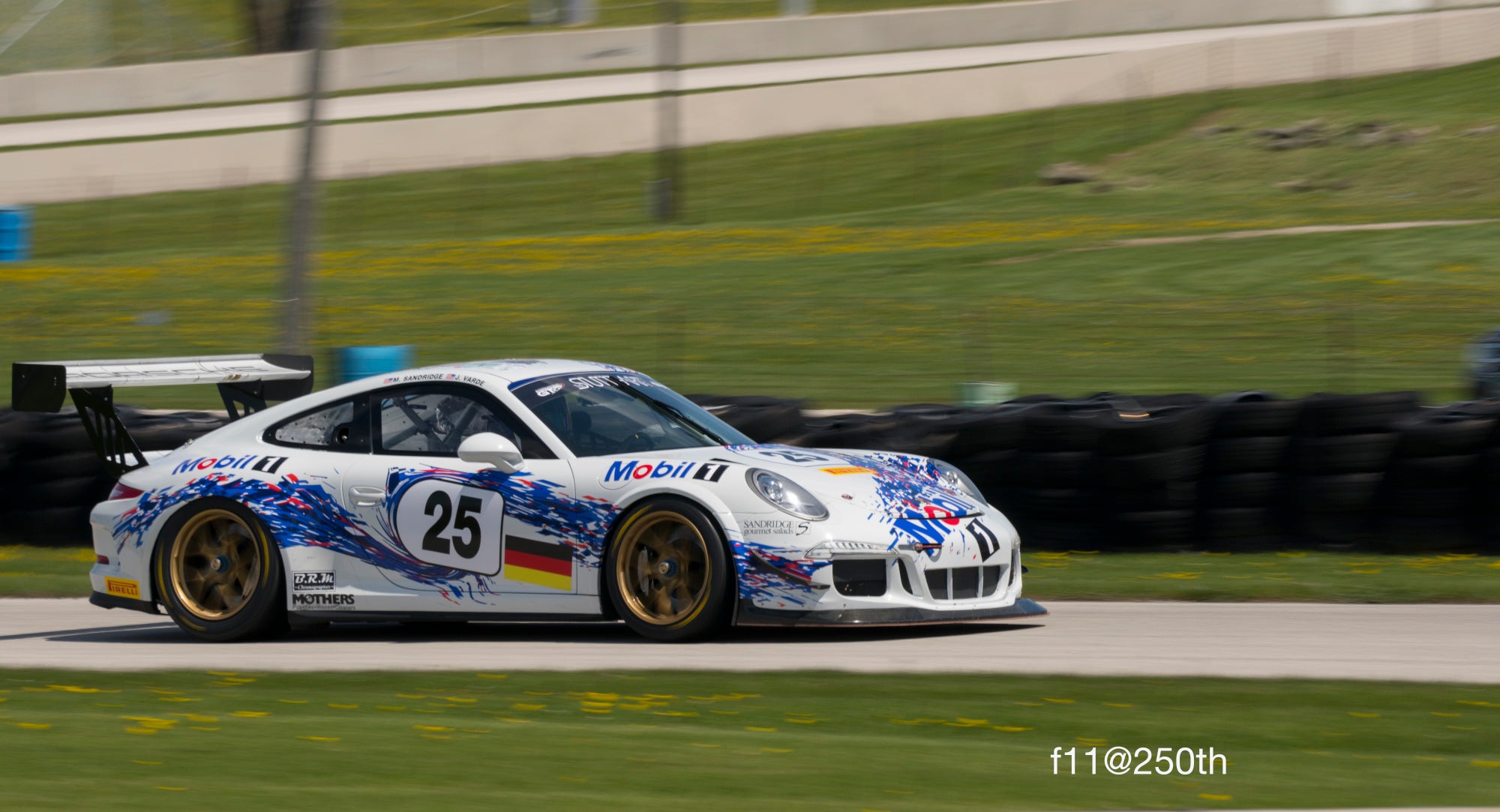 Another good photo is when a group of cars are coming out of the turn. The cars will be slower and coming towards me so I use a higher shutter speed with larger aperture to have a shallower depth of field and keep the backgrounds soft.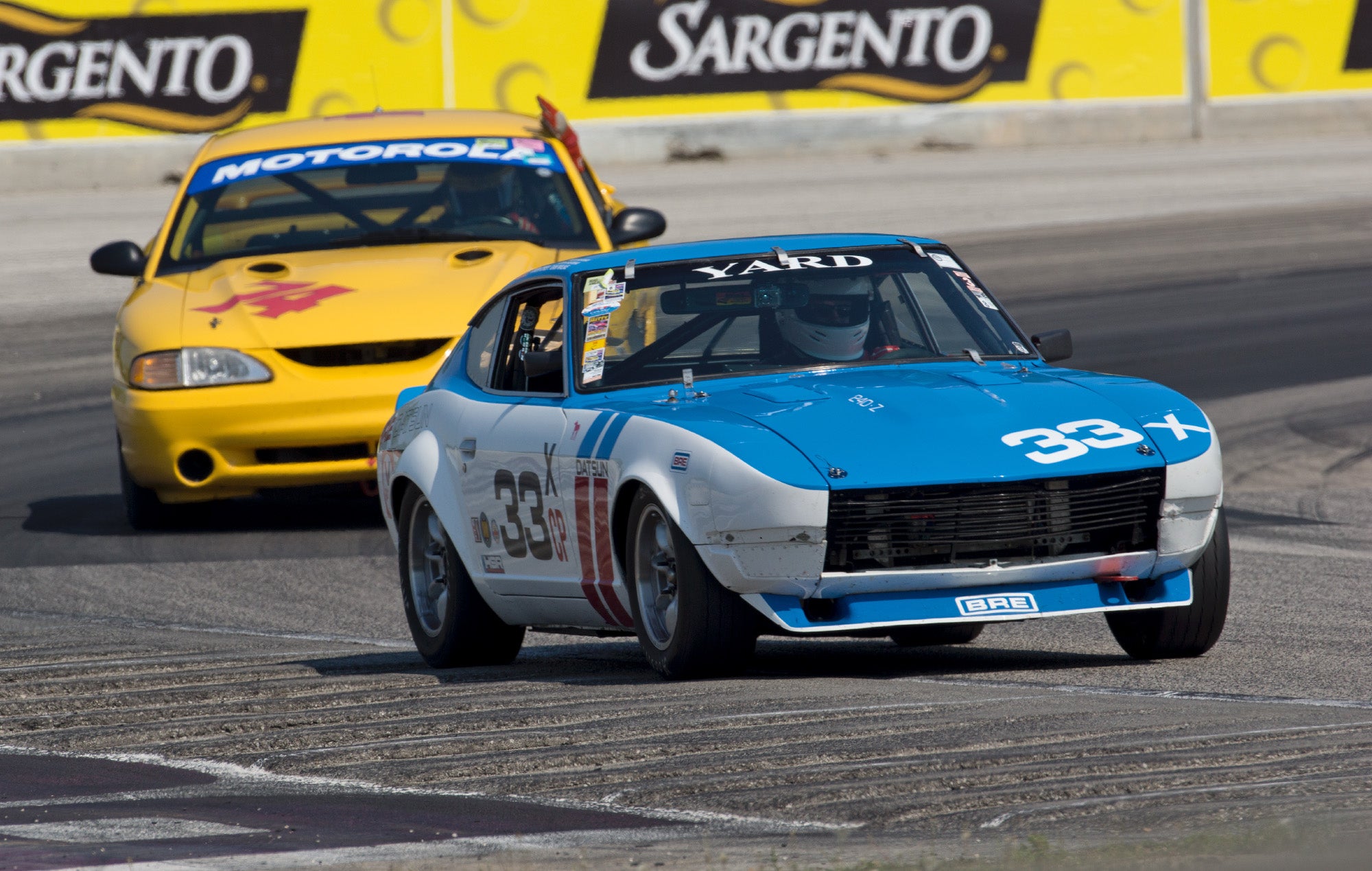 On The Concourse: Gear & Setup
Now at a car show I prefer using my α7R II with my FE 16-35 mm f/4 lens, my 24-70mm f/2.8 GM and my 70-200 f/4 or 85mm f/1.4 GM lens. I keep the α7R II in aperture priority to control the depth of field. When you do this, be aware of the shutter speed—it's easy to get blurry shits because you didn't realize the camera was shooting at a lower shutter speed than you can hand hold. Don't be afraid to boost the ISO to keep the shutter speed high enough for a sharp image.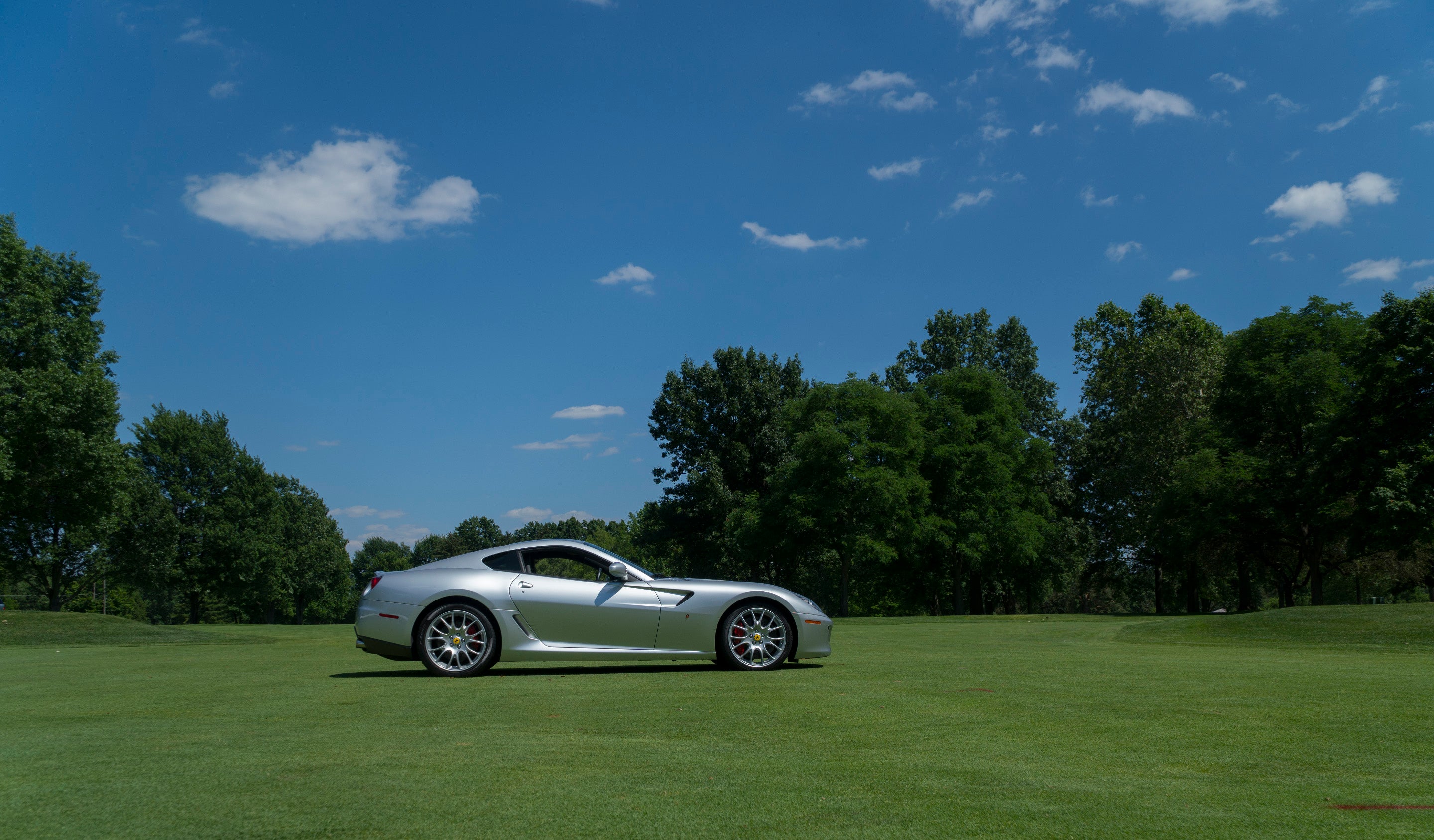 On The Concourse: Composition
My best advice is don't hurry, when you see a car you like, study it a bit to fine the angle that makes it stand out and also keep the background simple. Try perspectives like getting low or shoot from the rear of the car. Most times I find I use my Sony 24-70mm f/2.8 and 85mm f/1.4 GM lenses. Both are outstanding and shooting with the aperture wide open creates a soft background that falls off nicely. I always make sure the car's wheels and the steering wheel are straight. Never touch the car but find the owner and ask him if he would adjust it for you.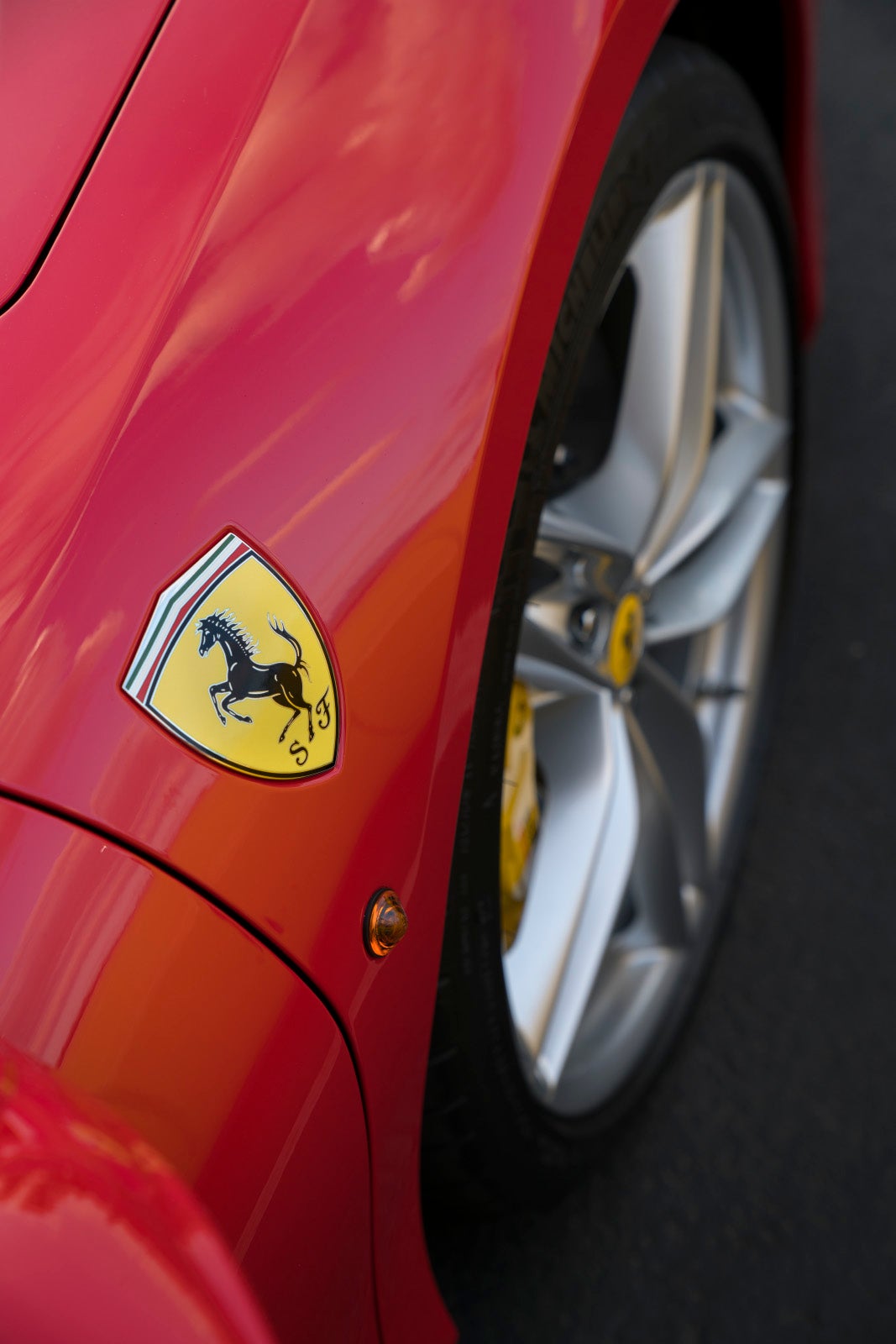 Remember show cars are so highly polished that they are really big mirrors, so look carefully as you compose your shot in your shot and zoom in your LCD often. At most shows, crowds aren't too bad and I'll wait out the few people that are passing by, but at some shows it will be jammed so then I concentrate on tight details of the car like the dash or hood ornament. Creating shallow depth of field by using a large aperture keeps the viewer focused on the car instead of a distracting background. Be sure to check your image exposure and adjust it (if needed) accordingly. A black car that fills the frame with can trick the camera into over exposure. I review the images on the LCD and check the histogram periodically to confirm that I'm exposed correctly. I also always shoot in RAW for the most flexibility to adjust the image later. And don't worry about seeing the entire car show and getting pictures of everything. It's always better to have a few great photos then a lot of average ones.