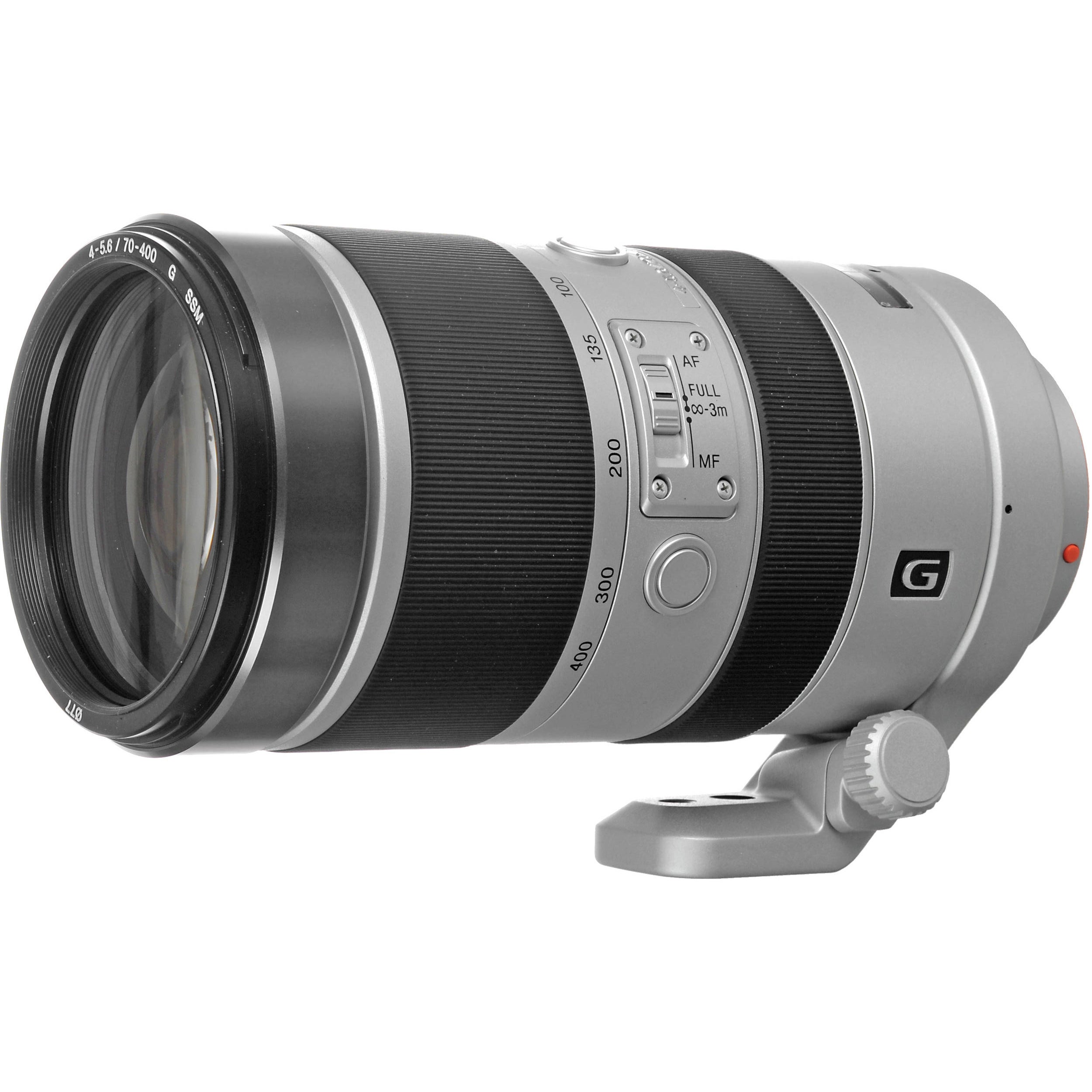 I had the chance to cover the US Women's National Team in a friendly match against China during their Victory Tour following their recent World Cup victory. Soccer can be tricky and photo locations are limited to the goal lines so there is a lot of field to try and cover. The action also moves back and forth across the field at a fast pace. To be prepared to catch the action, I paired the Sony 70-400mm f/4-5.6 G Alpha A-Mount Telephoto Zoom lens with my α7R II via the LAEA-4 adapter. I also had the α6000 around my neck for wide angle shots.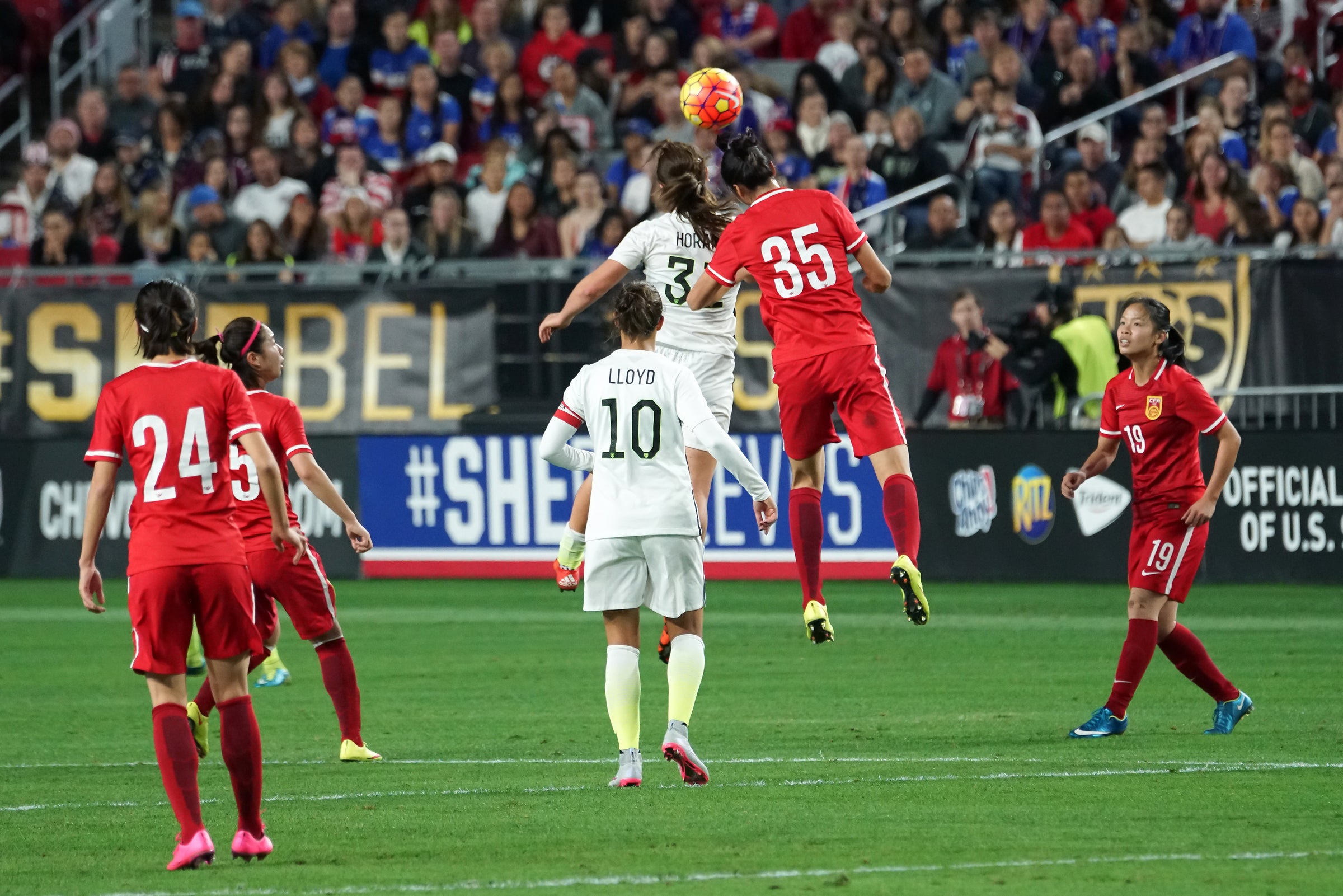 Sony α7R II, Sony FE 70-200mm f/4.0 G OSS at 400mm
When the game started I placed myself in the corner of the field, I believe the best position to cover the action at a soccer game because everything remains in front of you. My exposure to capture the action was 1/1000-sec. at f/5.6 which allowed me to stop the action, but also keeps a little depth of field to keep players around the ball all in focus. This was also one of the last games for Abby Wambach and I was aware that she would not be starting in the game so I was sure to get a few shots during the pregame in action. Staying patient I tracked her movements while the 1000's of screaming fans called out her name. Then the moment happened as Abby looked out to the crowd and gave the peace sign. I knew I had my moment.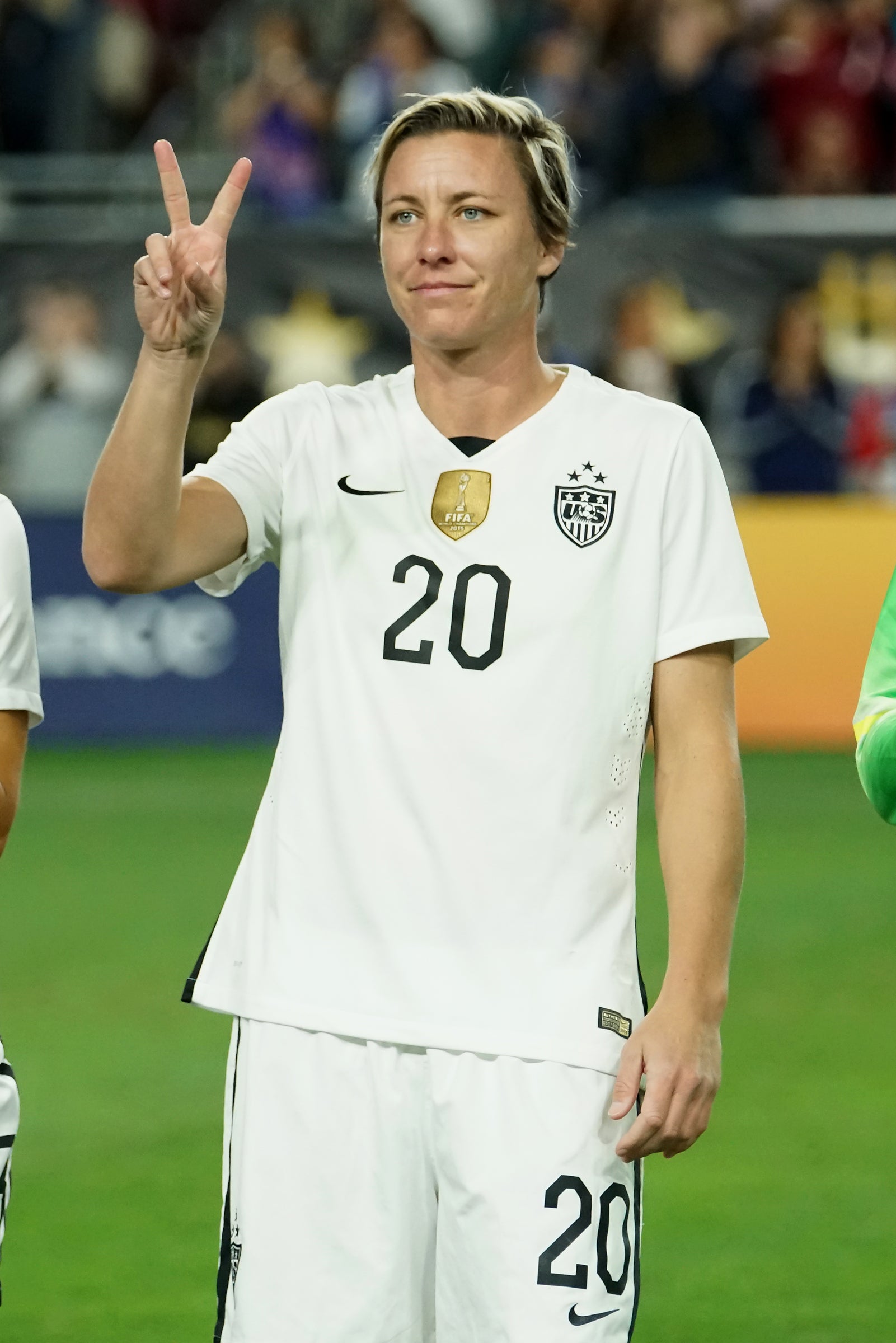 Sony α7R II, Sony FE 70-200mm f/4.0 G OSS at 250mm
To track the action, I set the camera to phase-detection autofocus with priority on the center. This allowed me to keep my subject in the middle of the frame in focus while other players in the frame do not interfere with the tracking sensors. I use this technique to get peak-action images tack sharp!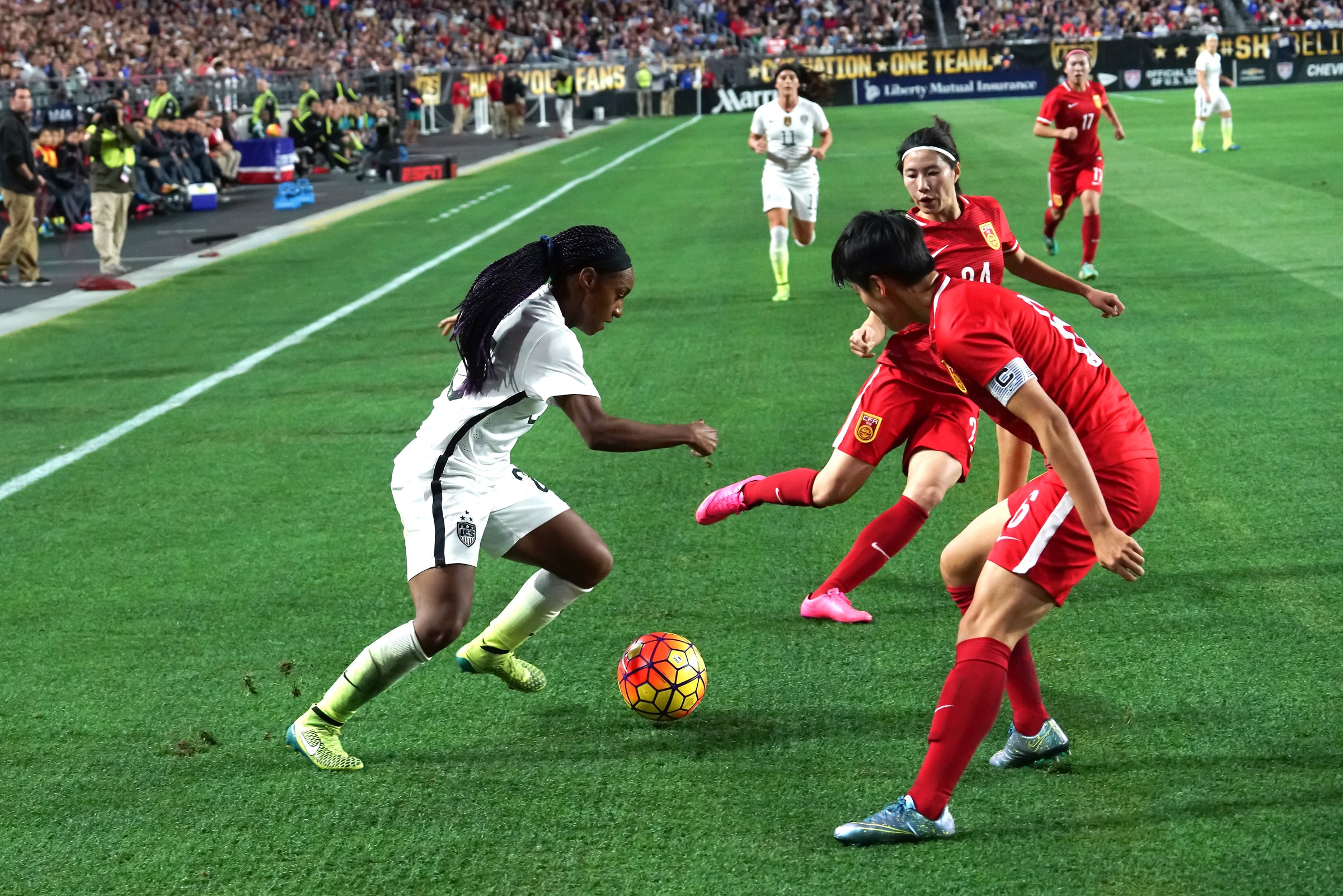 Sony α7R II, Sony FE 70-200mm f/4.0 G OSS at 70mm.
Soccer at any level moves fast from end to end so it's important to have a telephoto lens. Since youth sports take place on smaller fields a 70-200 like the Sony FE 70-200mm f/4.0 G OSS would work great and the newly announced Sony FE 70-200mm f/4.0 GM G Master with its dedicated teleconverter would also be an excellent choice. For the full-size pro field I use the 70-400 telephoto zoom. This range gives me the opportunity to cover the action all over the game.