When the Sony α9 was introduced, it ushered in a new era for sports shooters. Because of the noise from a bouncing DSLR mirror, cameras were banned or required bulky blimps in places like the US Open tennis and golf tournaments. So distracting was the noise from DSLRs, that photographers were admonished to wait until after the ball was struck before they could press the shutter button. Some great shots were made, but more were missed. The α9's ability to shoot silently at an unheard of speed of 20 frames per second changed that, but fast silent shooting was only part of the story.
The α7R III and α7 III can shoot at 10fps with full Eye AF tracking. If it was a tennis match, that would make it "Advantage Sony."
Veteran photojournalist Nick Didlick explains how the Sony α9 has three features that have been revolutionary for him as a sports photographer and photojournalist, "When I was first shown the α9, three elements stuck out above all, 20fps at full resolution in RAW plus JPEG, completely silent operation and most of all eye-tracking auto focus (Eye AF)."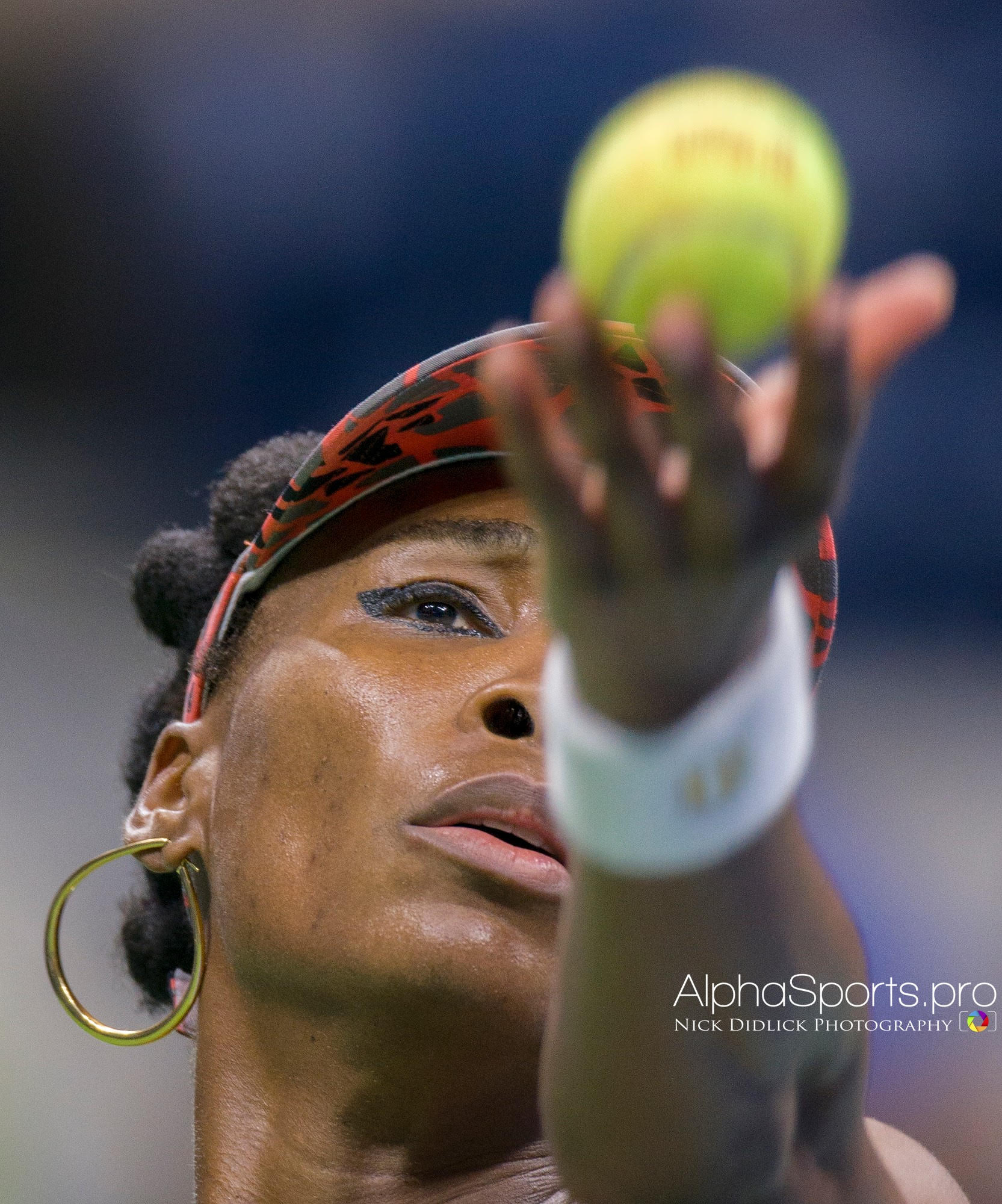 Venus Williams at the 2017 US Open Tennis Championships. Photo by Nick Didlick. Sony α9. Sony 500mm f/1.4 G lens. 1/500-sec., f/4.5, ISO 3200

At the 2017 US Open tennis tournament, Didlick used a combination of the α9's 20fps, long telephotos and Eye AF to capture some stunning images. "The ability of the α9 to track a subject's eye over 90% of the frame is just stunning," he says. "It calculates autofocus at 60 times per second, so between the coverage and accuracy of the Eye-AF – it's remarkable. But the extraordinary thing about Eye-AF is that it can focus on an eye even when looking through things or when partially blocked. Most of the time it is the eyes that a photographer wants to focus on and capture, as the eyes convey emotion."
At the 2018 U.S. Open, legendary sports photographer Patrick Murphy-Racey used the α9 with the new 400mm f/2.8 G Master and face-detect AF. In a video he made at Flushing Meadows, Murphy-Racey explains how he uses wide-area AF in combination with face-detection for the action on the court. "I'm employing all 693 autofocus sensors throughout the entire viewfinder area and I'm also telling it all I care about is the face. I don't care about anything else just give me the face." He continues, "it's very very tight with a 400mm and I am finding that the face detect is consistently tracking."
With a 20-fps top shooting speed, Sony α9 is a one-of-a-kind a speed demon for professional sports shooters, Eye AF and Face-Detect AF tracking modes aren't exclusive to the α9. The α7R III and α7 III can shoot at 10fps with full Eye AF tracking. If it was a tennis match, that would make it "Advantage Sony."