The #SonyRXMoments Challenge got a tremendous response over the month of April. During the challenge Sony shooters from all corners of the photography community were asked to submit their best images taken with a Sony RX series camera using the hashtag #SonyRXmoments. After four weeks of outstanding images using each model of the RX series, the winners of each of the four weeks have been chosen and are featured below. Congratulations to the winners and kudos to all of the Sony shooters in the Alpha Universe that shared their outstanding RX series work! See more at @SonyAlpha and for more great photos taken with SonyRX cameras, go to @SonyRXMoments of search the #SonyRXMoments hashtag.
Sunrise at Horseshoe Bend, Page, Arizona. Sony RX100 II, 1/60th sec, 13.9mm (37mm in 35mm), ISO 160.
"What I like best about the RX100 II is that it's small size means that it's always in my pocket. I'm constantly amazed at the quality and dynamic range of the RX100 II files for a camera so small. When my main camera, the α7 II, is set up on a tripod and I'm waiting, for say, a sunrise or a sunset, it's really nice to have the RX100 II in my pocket for those "in between" shots, which are frequently some of my favorites." -Brian Maloney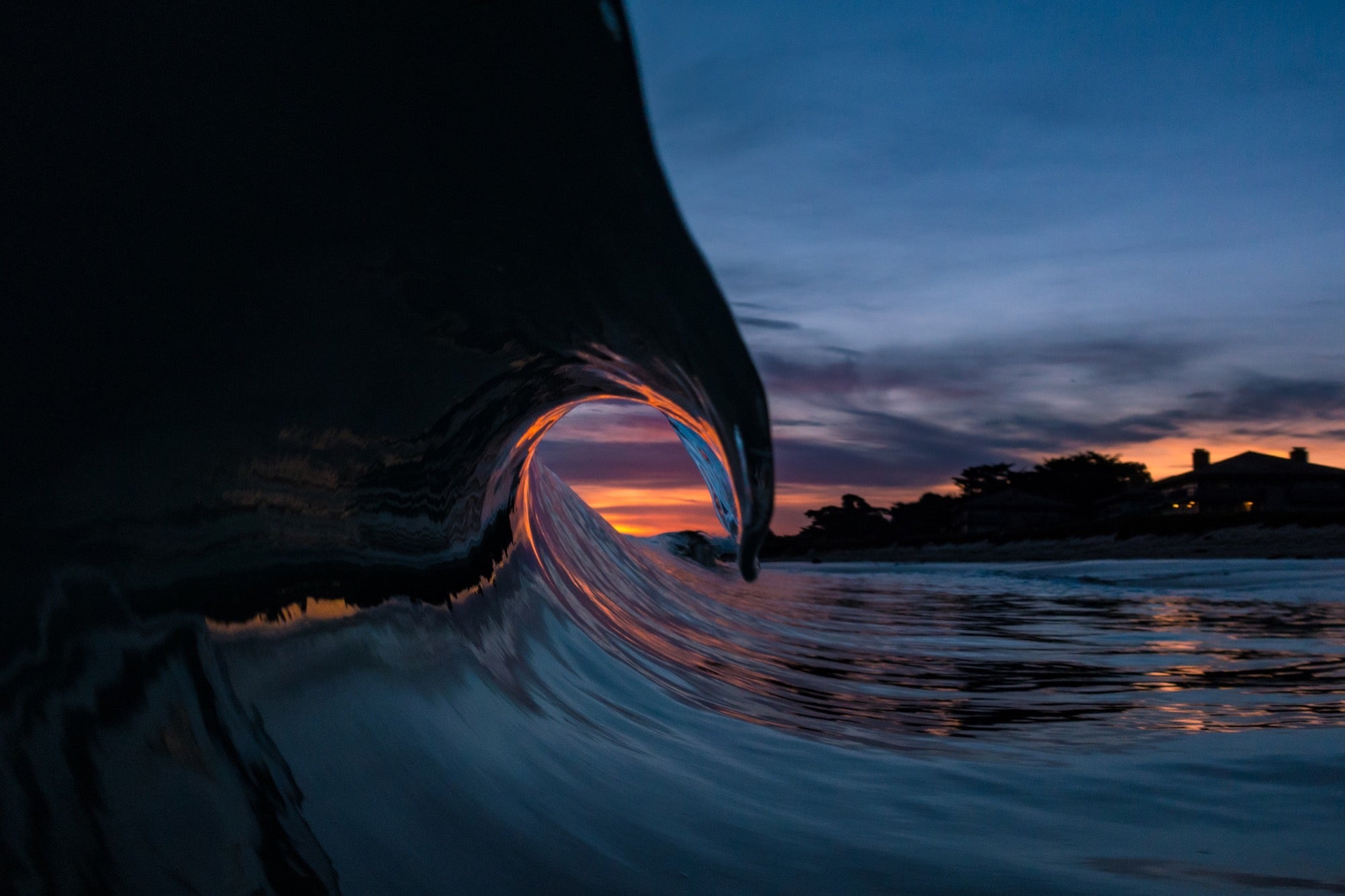 Monterey Bay, California. Sony RX100 V. 1/800-sec., f/2.8, ISO 400.
"This image was shot before sunrise on the Monterey Bay in California with the Sony RX100 V. As the horizon started to glow orange the wave grabbed the first light of the day and wrapped it around the inside of the lip as it barreled.
"The RX100 V is the perfect camera for wave photography. The crazy 24fps, the insanely fast AF, and all that at 20mp. The image quality is amazing at these specs. I love shooting in low light, before sunrise, and the ability to shoot RAW files at 24fps in Manual is huge. The slomo video mode at 960fps is mind boggling and the continuous AF is insane; use it!" -Sean Gravem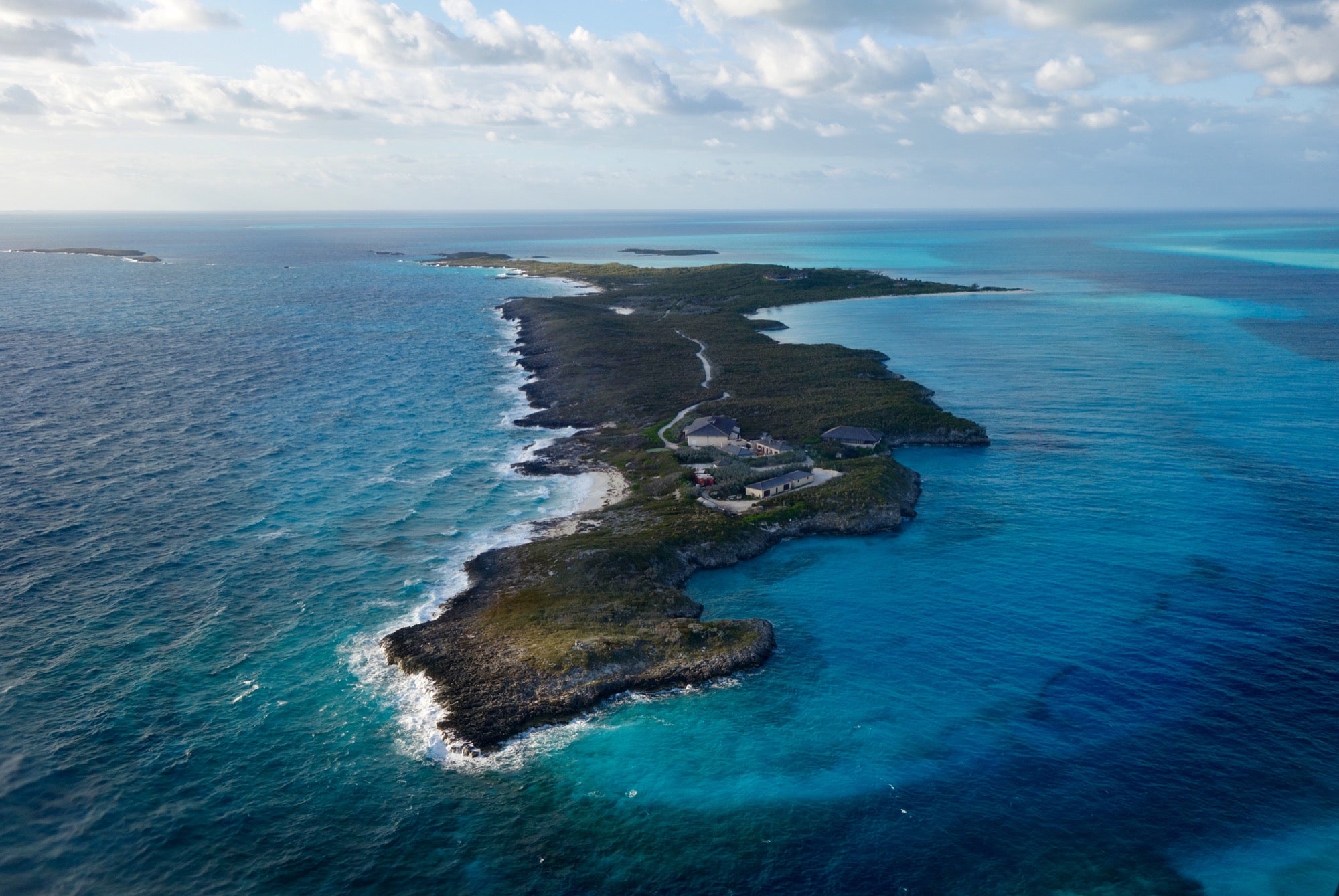 Northern Exuma Cays, Bahamas. Sony RX100 II. 1/640-sec., f/4.0, ISO 160
"As a pilot, I always keep the camera handy and the RX100 II shines in that department as it has become almost a secondary cellphone for me, in a way. I always try to keep it in the landscape mode and I always include as part of my pre-flight! I use two Sonys for most of my aerial stuff: An α6000 & my trusty little RX100 II." -Daniel Piraino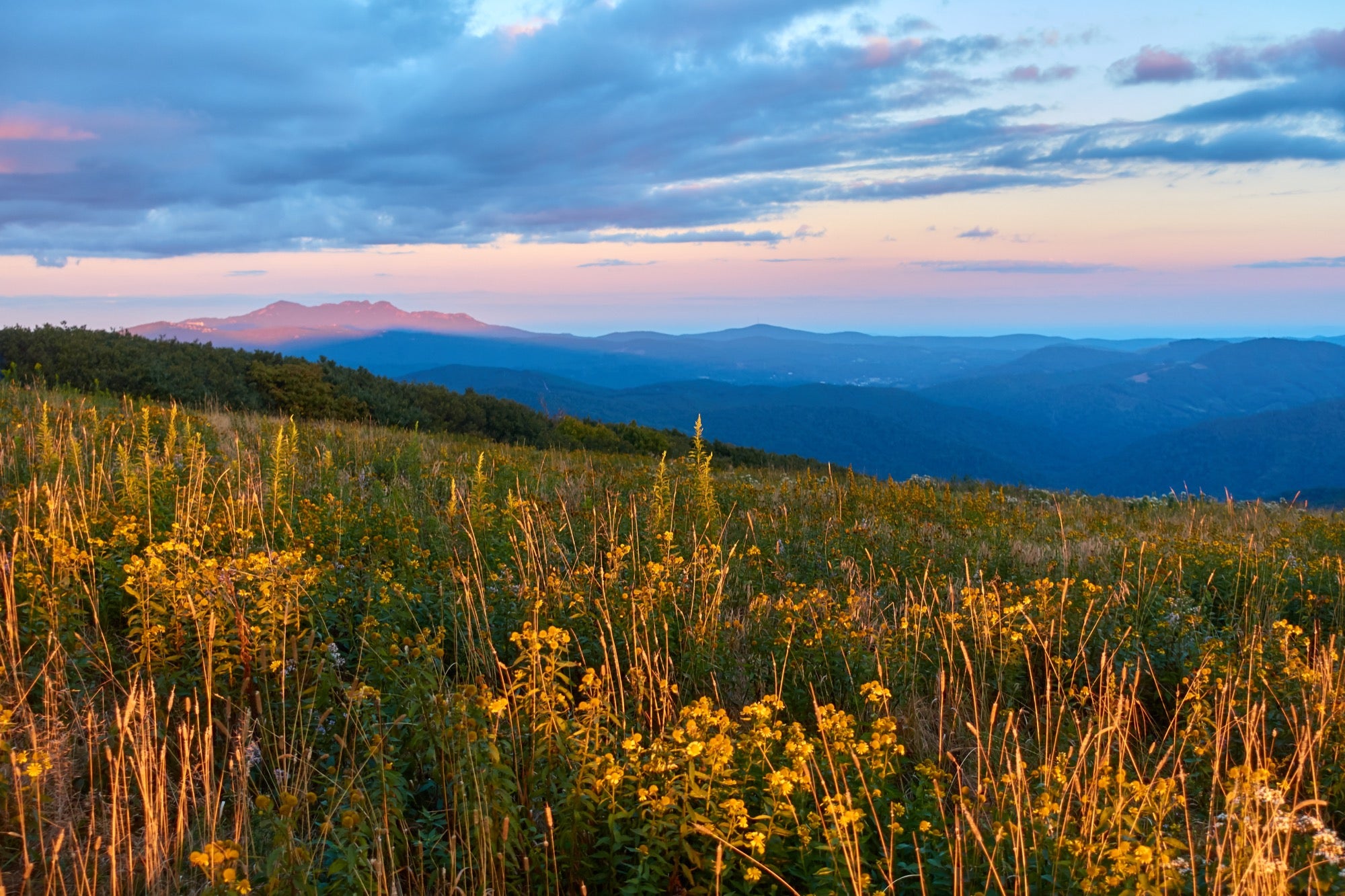 Roan Mountain State Park, Tennessee. Sony RX100 III. 1/80-sec., f/2.8, ISO 125.
"When watching the sunset, always turn around and look behind you because you never know what you may find!
"I absolutely love the quality of images my Sony RX100 III produces in such a small package! The sensor provides impressive dynamic range when taking those golden hour photos that I love. This camera is absolutely perfect for backpacking trips where you want minimum size and weight, but maximum quality photos!" -Cory Spano