I recently wrote an article on the best lens for astrophotography. I thought I'd follow up with a discussion on the best Sony camera for night shooting. As a Sony shooter, and member of the Sony Alpha Imaging Collective, this is a question that I get asked almost daily. In my opinion, no matter the model, Sony dominates the competition for low light photography. My first Sony camera, and first love, was the Sony α7S. It truly is a low light monster, and I have produced some of my favorite images with it. I love it so much that I have never managed to part with it, despite moving into the Sony α7R II, then the Sony α7R III which is my main body now, as well as the Sony α9 which is my second body. These "third generation" full-frame Sony Alpha bodies are night-photography marvels that can achieve stunning results in extreme conditions.
Game-Changing Features For Astrophotography
Both the α9 and the α7R III handle low light extremely well. This generation of Sony cameras also has some amazing features that make night shooting infinitely easier than any other camera body I've worked with (and I have worked with most camera systems in my role as a workshop instructor).
One advanced feature, and one that makes all of my non-Sony-shooting-friends hate me just a little bit, is a function called bright monitoring. I describe this function as 'night vision for your camera.' Essentially, it renders a live preview of your composition, which completely does away with the tedious and time-consuming task of taking test shots to find your composition in the dark. It's so powerful that you can actually see the core of the Milky Way in real time on your live preview!
I have been able to timelapse with both my Sony α7R III and α9 in some pretty extreme conditions on a single battery. Once, at home in the Canadian Rockies, I was able to timelapse for 6 hours, capturing over 1800 frames, in temperatures as low as -20C on the Sony α7R III.
Location scouting is a huge part of good landscape photography. However, sometimes you don't have the luxury of scouting a location in advance. On a recent trip to Iceland, the aurora borealis started dancing and my friend and I drove 100 miles to find clear skies. When we arrived at a location I had never been to, I used bright monitoring to quickly find a compelling composition before the aurora faded. Bright monitoring is an absolute game changer for aspiring and experienced night photographers alike.
This feature is available on the α7 III, α7R III, and the α9. However, it can only be accessed if you assign it to a custom button. In the menu, go to the still photo Custom Key, then select the button you want to assign to Bright Monitoring (I use Custom Button 2), then toggle through the screens to Bright Monitoring. (You can see more about this in a post I did on my blog.)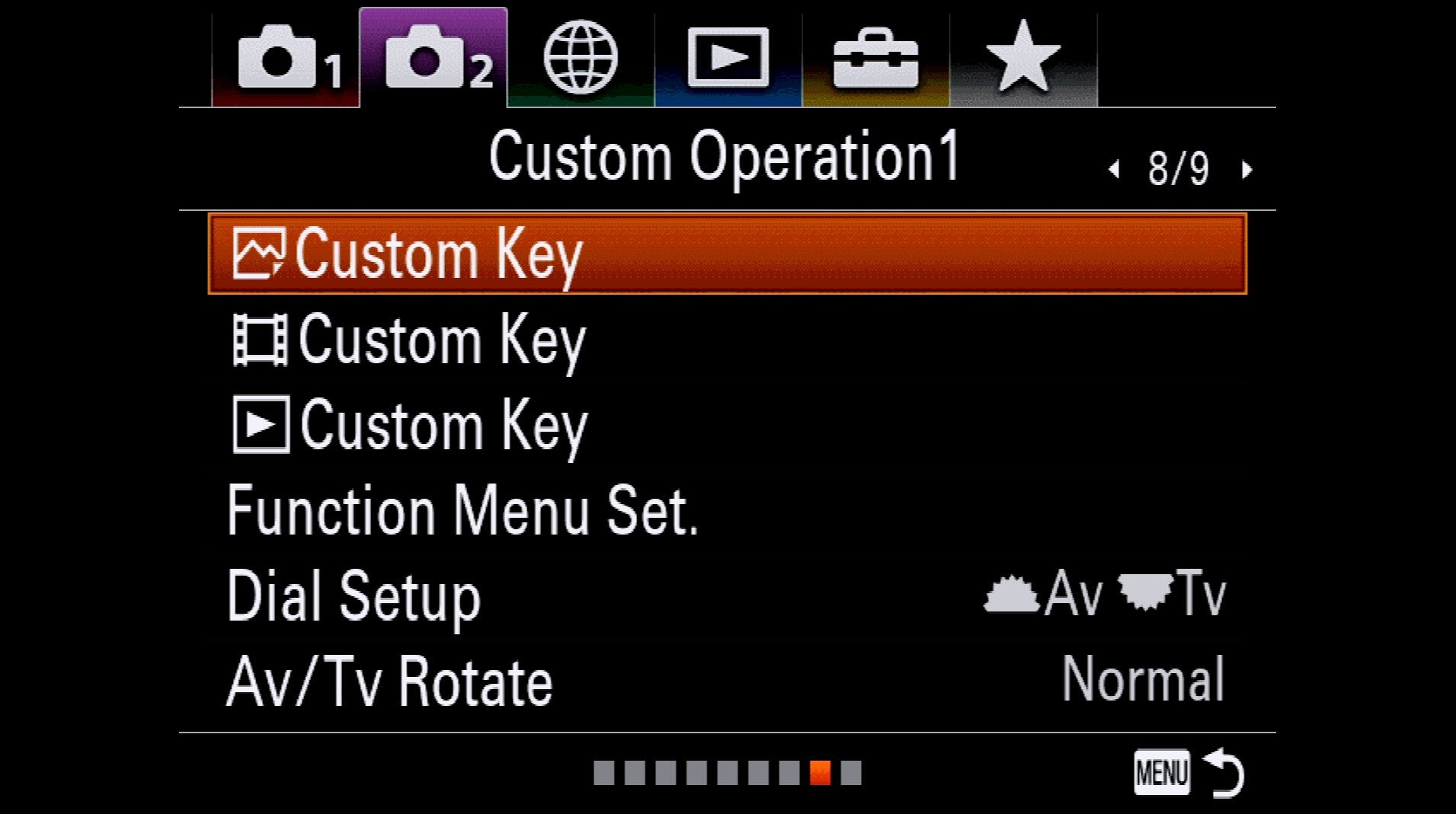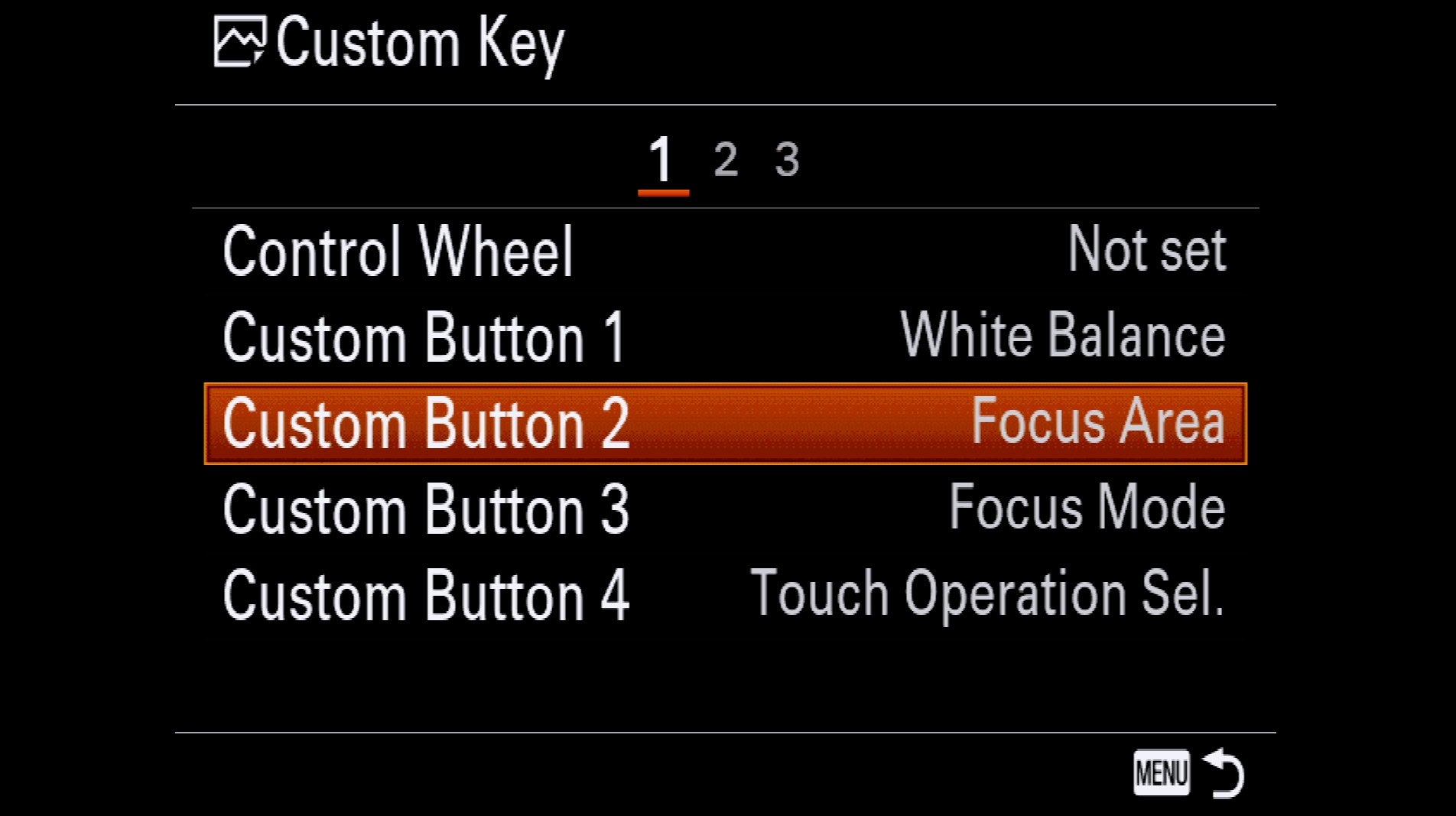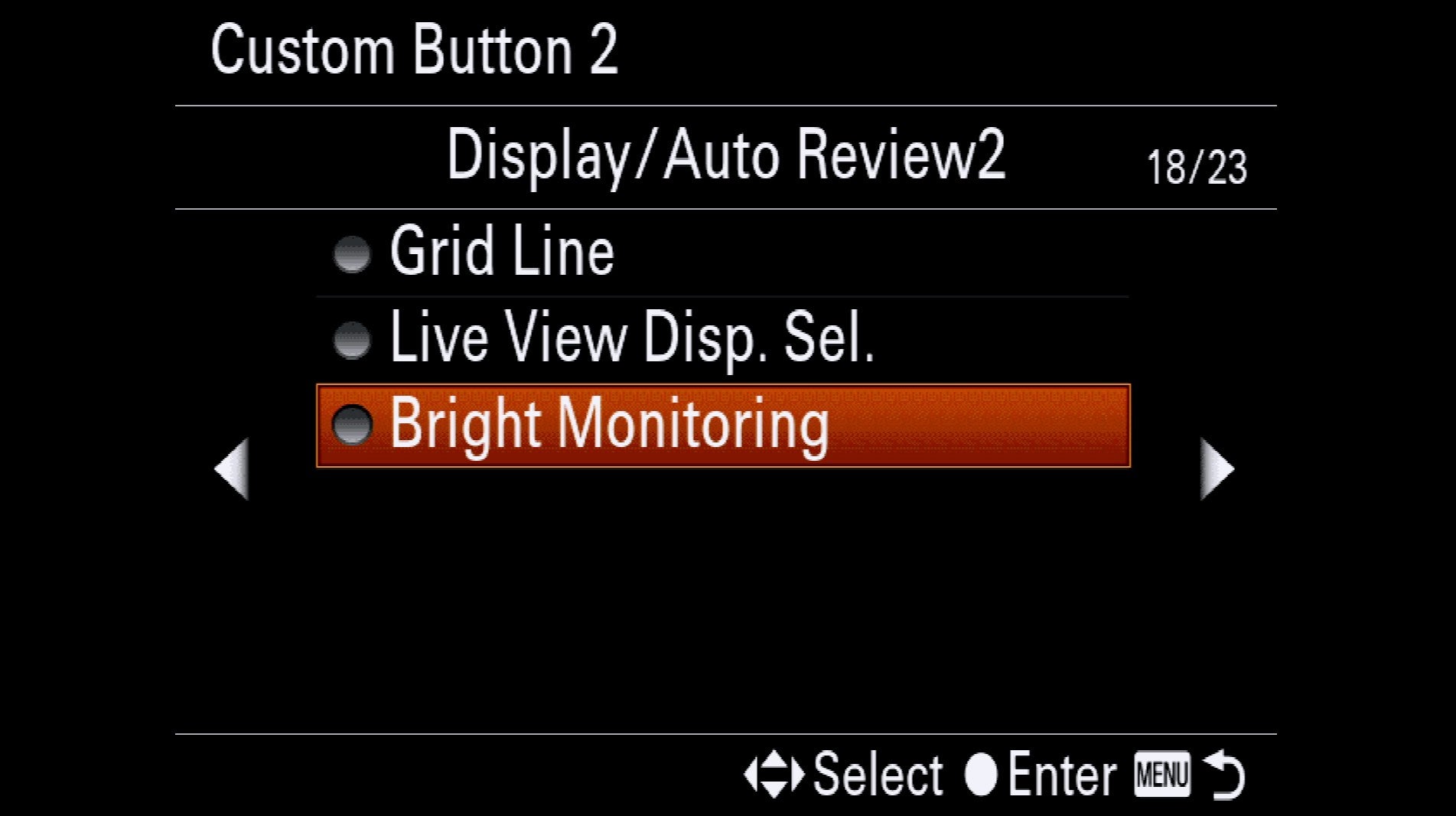 Another huge change between the earlier Sony cameras and the mark III generation (α7R III, α7 III, α9) is the battery life. These cameras use the "Z battery" which is beefy, cold-resistant, and can shoot longer than I can in a single stretch, especially in cold weather.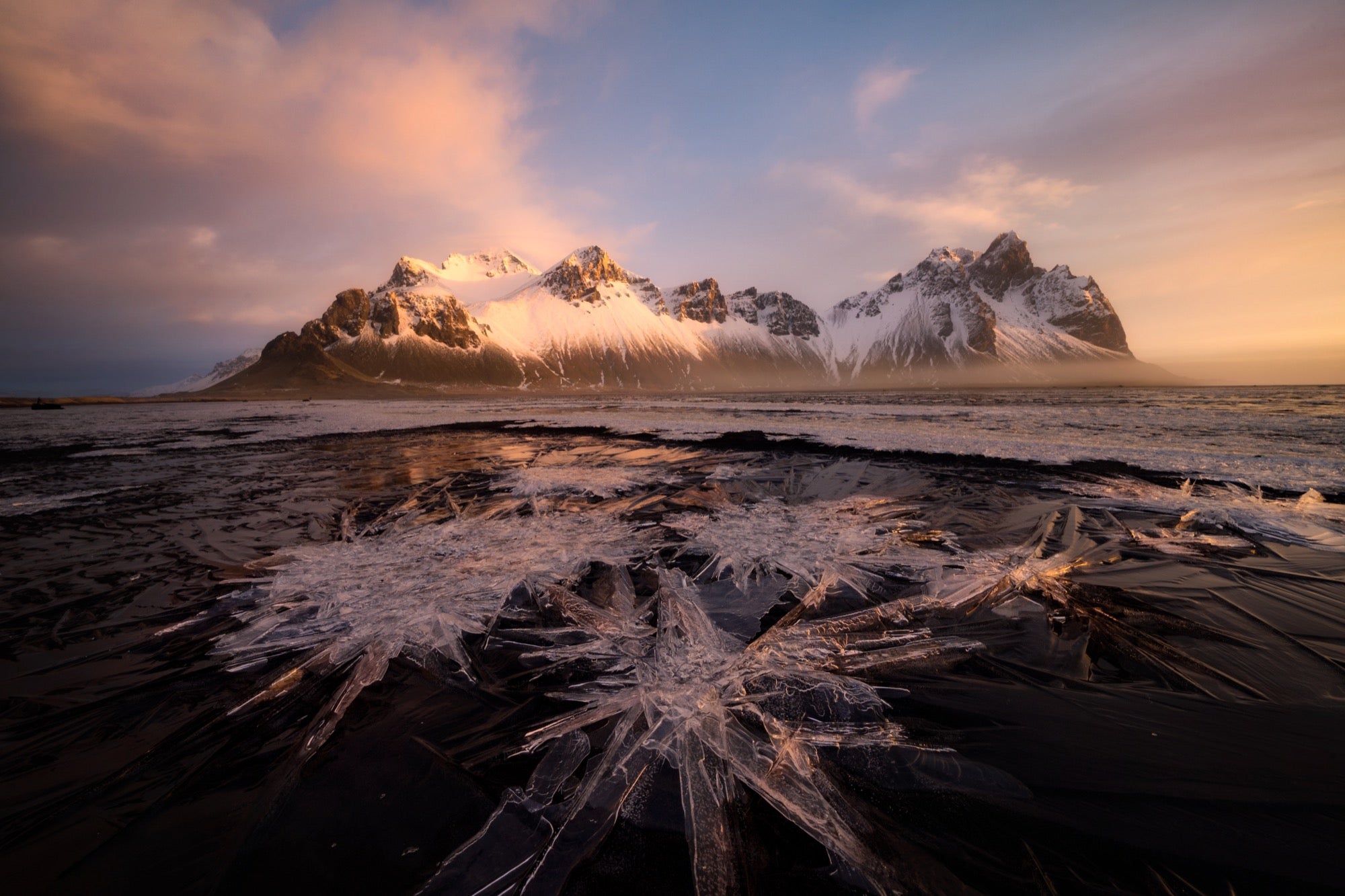 I have been able to timelapse with both my Sony α7R III and α9 in some pretty extreme conditions on a single battery. Once, at home in the Canadian Rockies, I was able to timelapse for 6 hours, capturing over 1800 frames, in temperatures as low as -20C on the Sony α7R III (for the record, I waited in my warm car while my camera worked in the frigid cold).
In Iceland I quickly set up the α9 for a timelapse with the Sony 12-24 mm f/4 – yes, I shot the aurora at f/4! The α9 captured more than 1800 frames over the course of the night, and I still had 40% battery life remaining after shooting through sunrise. It was only -3C that night, but after 12 hours of driving and shooting, I ran out of energy before my Sony battery did!
Another extremely helpful function on all mirrorless Sony cameras is the electronic view finder. The ability to put your eye up to the viewfinder, rather than look at the back of the LCD, allows you to see more detail in the scene in front of you, as well as on playback because it blocks out light and glare. This feature is especially helpful during bright light conditions, when glare affects your ability to make out details on the LCD. I also use the viewfinder to focus on stars for night shooting. For anyone who struggles with vision problems like me, this feature is also a game-changer.
So the question remains: What camera would I recommend for astro-photography? All Sony cameras handle low light incredibly well. I have to say that I am partial to the mark III generation, as the battery life and bright monitoring really set you up for success. Given that I have achieved such amazing results for astro images with every single Sony body I have ever used, I would say that the best astrophotography camera would be the one that fits your budget, and your needs for day time shooting.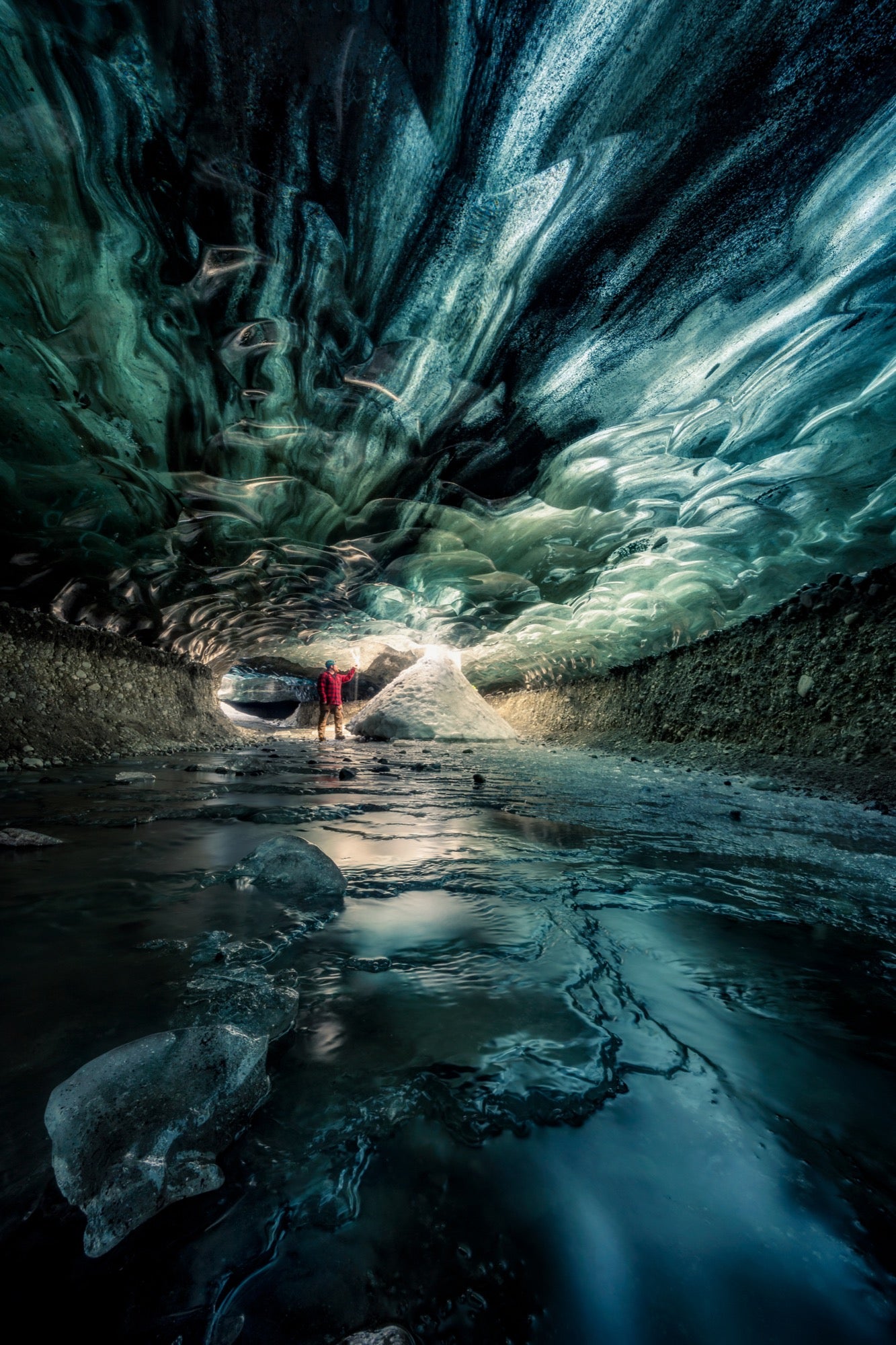 If you are a sports photographer with a soft-spot for astro, the fast-shooting α9 with the deadly accurate auto-focus is the camera for you. If you are a landscape photographer and you sell your images, the resolution of the α7R III will blow your pixel-peeping-needs away. And, if you are just moving to a full frame camera the α7 III is also a low light beast that won't break your bank account.
As for my α7S, I don't think I will ever sell it. The battery on that little camera struggles in the cold, and it doesn't have bright monitoring. But it still produces amazingly sharp images on the darkest of nights. Maybe it's time to hand it down to my son. Perhaps he will find what I did under a sky full of stars.