Zach Allia (@zachallia), a Utah based travel & portrait photographer, recently joined the Sony Alpha Collective on a trip to the British Virgin Islands. On the last day of the trip, the team chartered a boat and brought along local models to test out the Sony α9 for portraits. Zach loves to shoot dreamy, natural light, bokeh filled portraits, which generally means shooting in the golden and blue hours. The ultra fast 1/32,000-sec. shutter speed of the α9 opened up a whole new realm of possibilities.

Shooting with models you've never met, in a location you've never been can be very fun but can also be stressful. The lighting and weather conditions were changing rapidly throughout the day, so we had to be clever and quick. On top of that, we had a large crew of photographers with us and only two models. Luckily, everyone was great about sharing time and compositions.
I just love meeting people. When it comes to photographing people, that's really the core of it for me. Before any portrait session, I keep my camera in my bag and have a discussion with the model and tell them what I like to shoot and talk to them about what they like to shoot and really break that ice.
When I pick up the camera, we're already at this comfort level because we've exposed a few different pieces about ourselves. I think you can see it through the photos where the models look comfortable.
It also makes it a collaborative process. I definitely have my own style that I like to shoot but I think that it's great to get their feedback. I think there are a lot of photographers that don't like to show the photos while they go. If I get something I really love or even if I get something I don't like, I show them on the screen. I say, "Check this out". I don't say it in a criticizing way. I make sure that it's a collaboration.
That process was especially important on the BVI trip because of the really crazy lighting scenarios. We were running around and there were so many photographers that all wanted to shoot with the models. It was having this discussion, trying to figure out the lighting and moving around that made it work for me. And generally just making sure we were having fun while we were doing it took away so much of the stress.

Finding the Light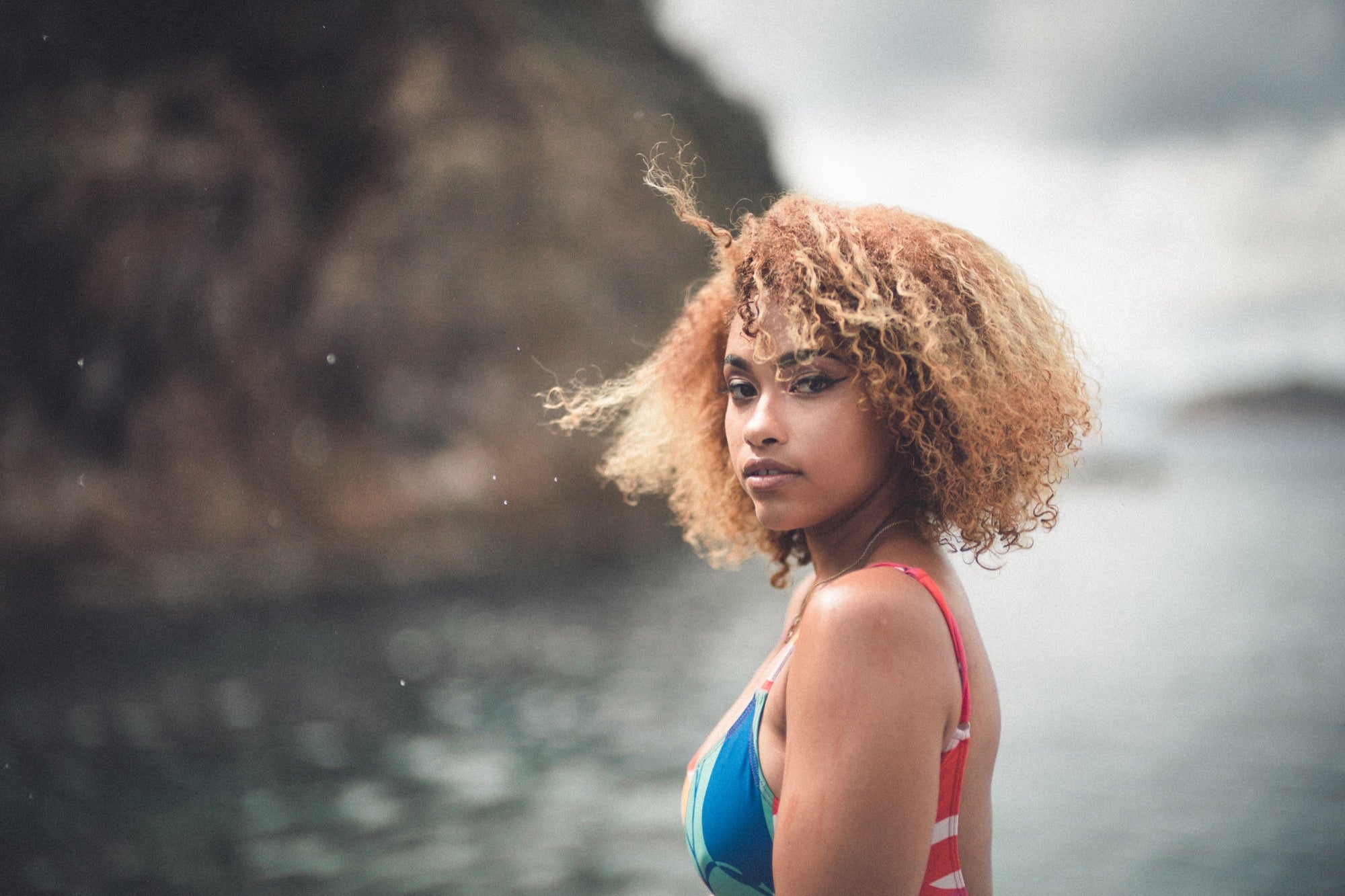 Sony α9. 50mm f/0.95 lens. 1/32,000-sec., ISO 100
We had just put the anchor down at our first location when a quick rain shower passed over us, but I noticed there was still some light beams coming through from a hole in the clouds. I brought our model, Dayna, around the boat looking for the light and luckily we found it in a spot that quickly let me get a great composition.
Shadows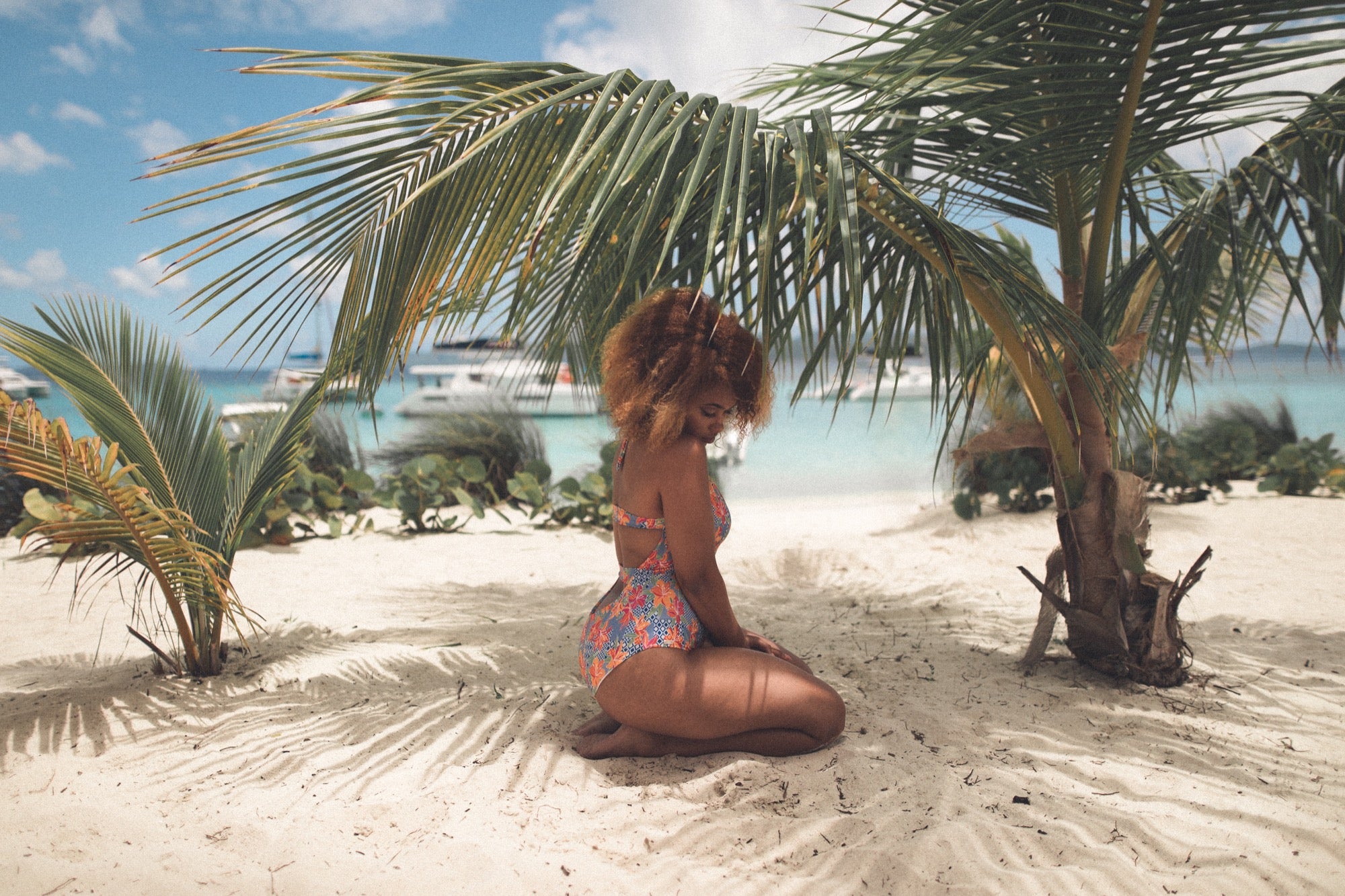 Sony α9. 24mm f/1.4 lens. 1/8000-sec., f/1.4, ISO 100
We stopped at another island to visit some famous restaurants on the beach. I really loved the way the palm was casting shadows in the harsh midday light. At first I was shooting close up to get the shadows on her face but I took a step back and really liked how the bushes in the background mimicked her hair. This is one of my favorite shots from the trip.
Clouds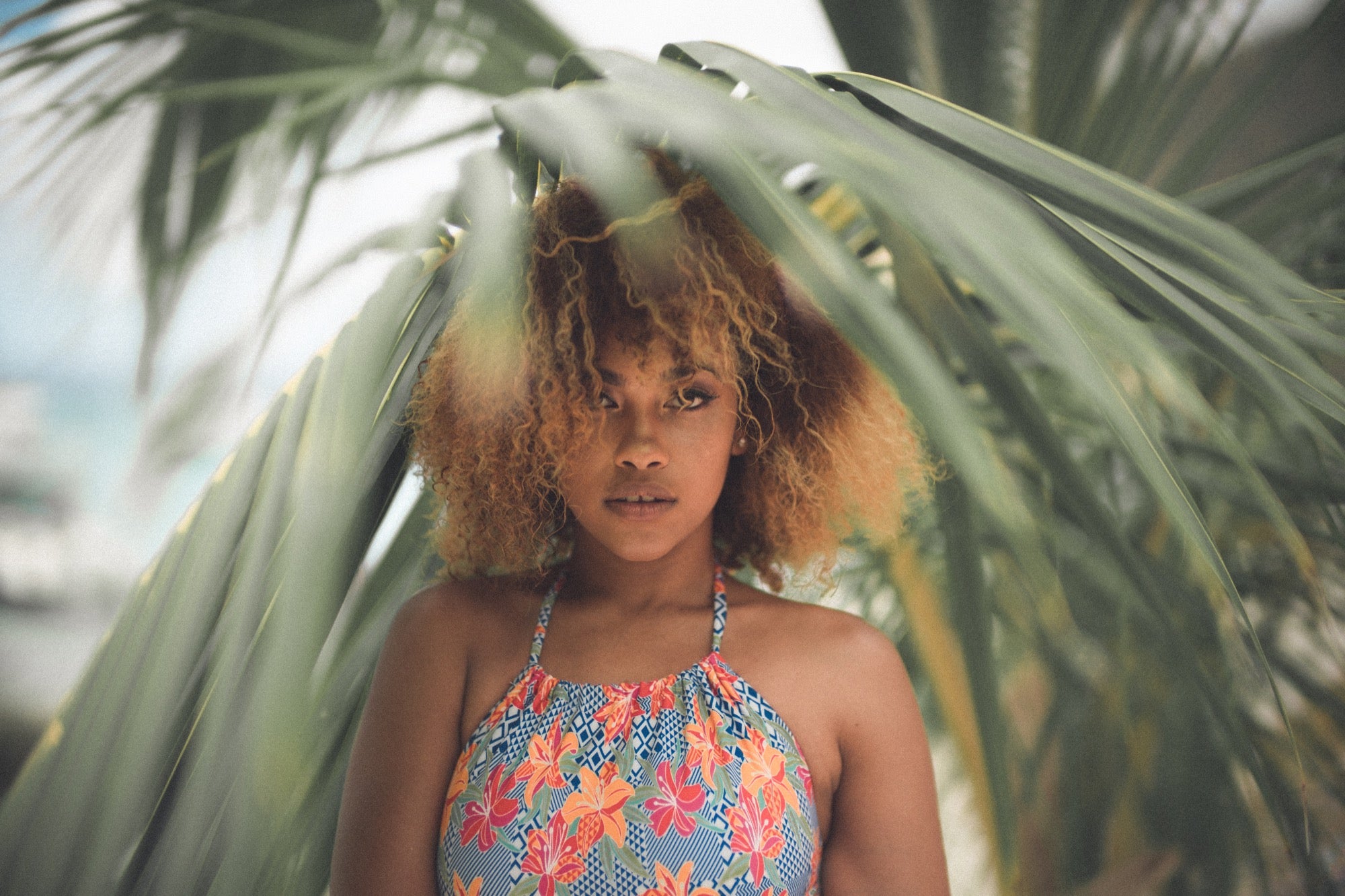 Sony α9. 50mm f/0.95 lens. 1/4000-sec., ISO 100
The clouds rolled back in and created really clean even light, so I decided to revisit the composition I was trying earlier. I really liked the depth the palm created and the light was perfect.
Island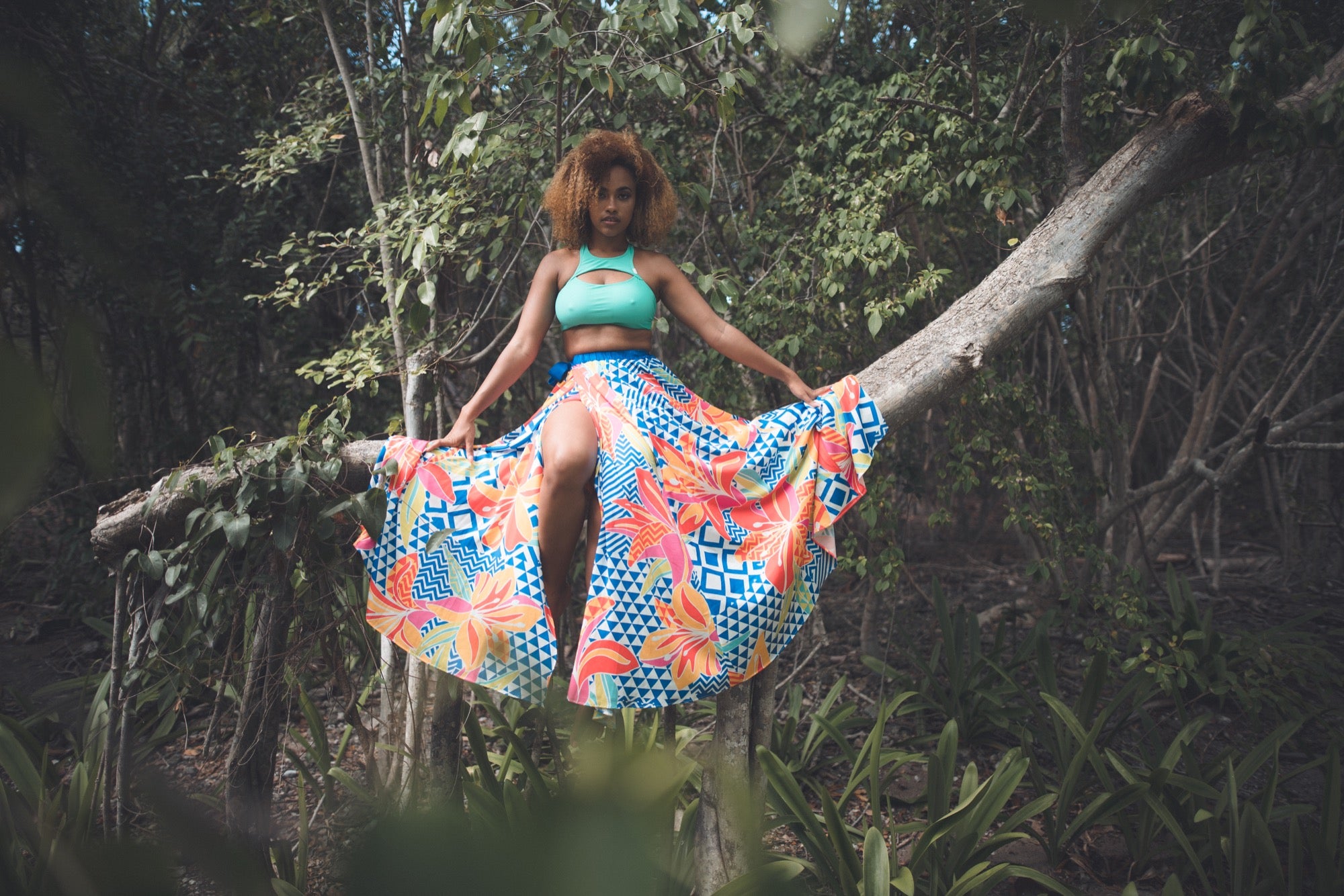 α7R II, 24mm f/1.4 lens. 1/800-sec., f/1.4, ISO 100
We anchored next to a small island and took a dinghy to the shore to explore. This tree was perfect to showcase the entire dress. We only had time to take one shot on the island before our boat Captain signaled for us to return.
Follow Zach Allia on Instagram @zachallia
Follow The Alpha Imaging Collective