In the world of Instagram and 24-hour news, the life of a photo can be very short. So it's especially gratifying to see that a photo taken at an early-season game in London hasn't just slipped into the social media scroll of history. It's been printed double-truck in the Super Bowl LII program illustrating the professional American football fan experience.
Let me open by saying that the Arizona Cardinals fans are the best, in the past 20 years covering the team, I've become friends with many of them from taking their photos at home and away games and documenting their fan experience. In 2017, I was in London to cover the Cardinals game against the LA Rams at Twickenham Stadium and I was happy to see so many familiar faces as the Cardinals fans were in full force in London.
As the team photographer, I have many responsibilities, most notably to cover the action but also to capture the essence of the game. This was the team's first trip to London in a long time and I wanted to document everything that I could from pregame through the team's return to the US.
Before the players took the field for pregame warmups, I was on the Cardinals sideline looking into the stands for fans to photograph and there she was. Danielle Lewis, a long-time, die-hard Cardinals fan was there with her face painted and wearing the hat and scarf that had been made special for the game.
After making eye contact, I signaled her to stand up and strike a pose. She knew just what to do and popped up with a bright smile. Having worked with many pro athletes in the past, time is of the essence and portrait sessions can sometimes last seconds not minutes. I knew Danielle had better things to than pose for me, so I worked quickly. I was shooting with the α9 and the 100-400mm G Master lens and as soon as I fired the shutter I knew I had the shot.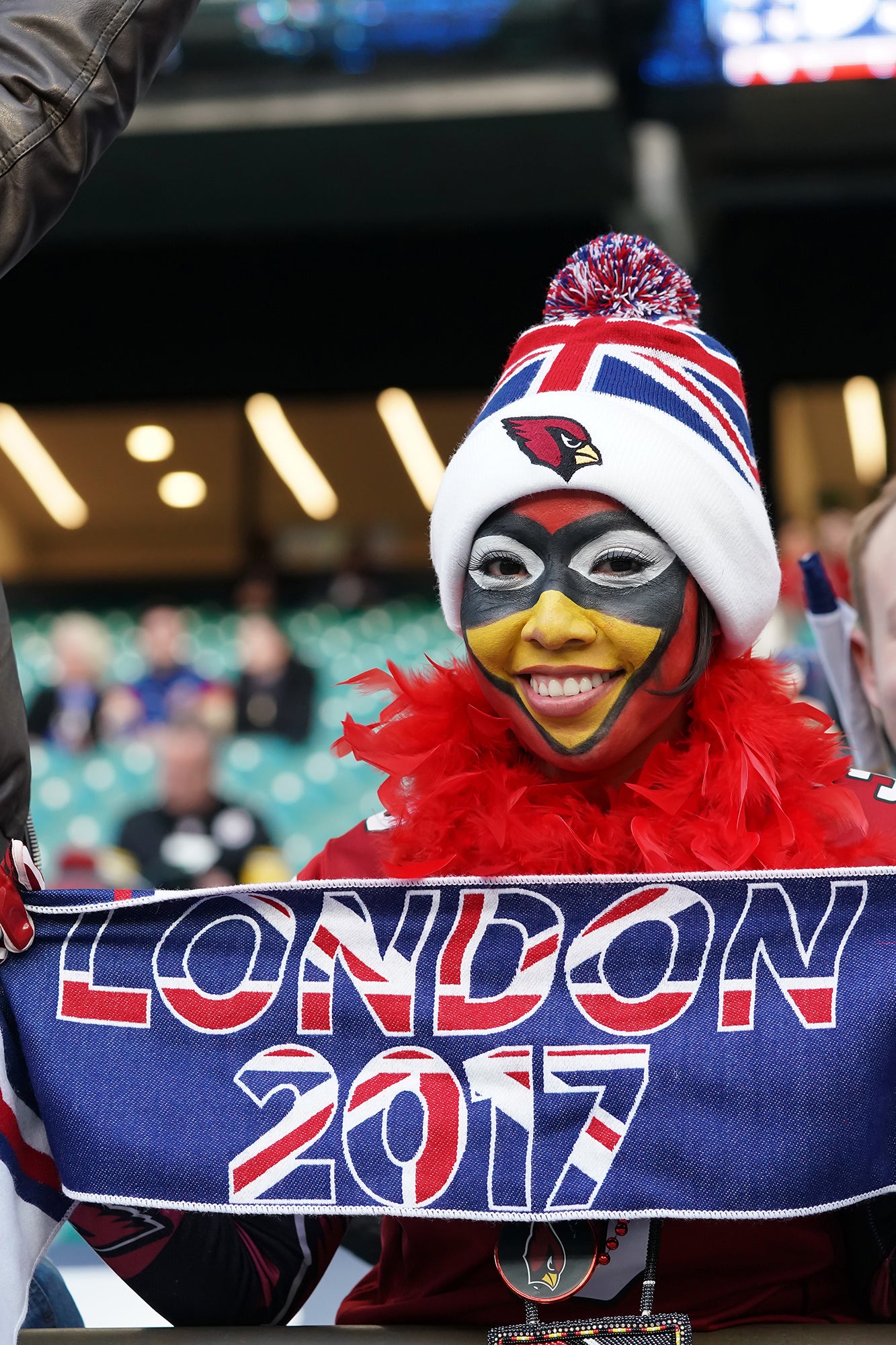 Sony a9. Sony 100-400mm f/4.5-5.6 G Master lens. 1/800-sec., f/5.6, ISO 3200
Everything in professional football happens fast, that goes for the action on the field as well as for the photographer. As soon as I got this photo, I used the PlayMemories Mobile app to transfer it to my phone and then to the Cardinals social media team. In real time, they posted it to the team's Instagram account.
When the Associated Press became the official photography sponsor of the NFL I began to transmit a handful of select images from each game over to them. Because I only submit a small number of images, I must choose carefully. The image of Danielle was a no-brainer. To me it summed up the entire week long experience of a professional football game in London.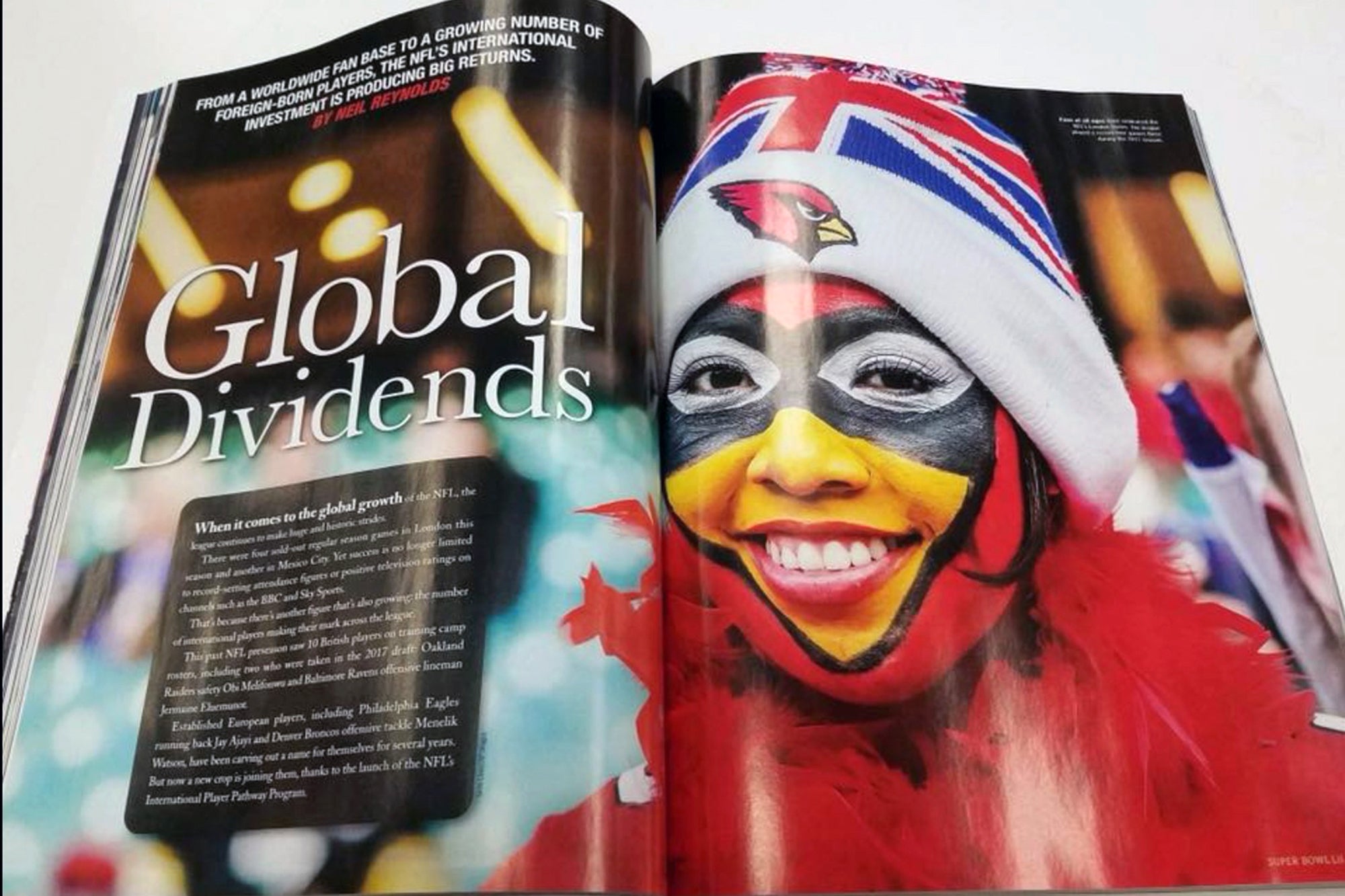 Gene Lower is a Sony Artisan Of Imagery. See more about him here. Follow him on Instagram @slingshotphoto