MeRa Koh is always on the move. When she's traveling, whether it's across the globe for her Adventure Family show, leading an Italian workshop or any of her other many adventures with a camera, MeRa has a core group of lenses she relies on.
"My top 3 lenses are based on practical yet necessary elements; versatility, weight and magical light," she says. "All three lenses have captured breathtaking magical light for me, but versatility and weight are often the deciding factor. The specific shooting scenario will determine why I choose one lens over the other."
FE 24-70mm F2.8 GM
Sony α7R. Sony 24-70mm f/2.8 G Master lens. 1/320--sec., f/2.8, ISO 200
"I have to start with my trusted, workhorse lens. For over a decade, a 24-70mm f/2.8 has been my first go-to lens. First it was the A-mount 24-70mm f/2.8 and now it's the E-mount 24-70mm G Master. I always tell people in our workshops, "If you're going to invest in one piece of camera gear...save up for this lens. Even if you don't do anything different with your camera settings or composition, you will see a dramatic difference in the quality of your images at once." The color vividness, sharpness, magical light and versatility are incomparable. Sometimes my work is focused on capturing the spirit of family, and other times I'm abroad photographing and filming distant lands. The 24-70mm f/2.8 is able to meet me in either genre with incredible results. Sony's GM premium glass now makes the experience that much more rewarding!"
FE 55mm F1.8 ZA
"While a prime lens isn't necessarily thought of as being versatile, I often choose the FE 55mm f/1.8 ZA for being lightweight and giving me magical results. The mix of golden light with a "buttery, blurry background" (a phrase I've used for years in reference to shallow depth of field) is what draws me into a photo's story."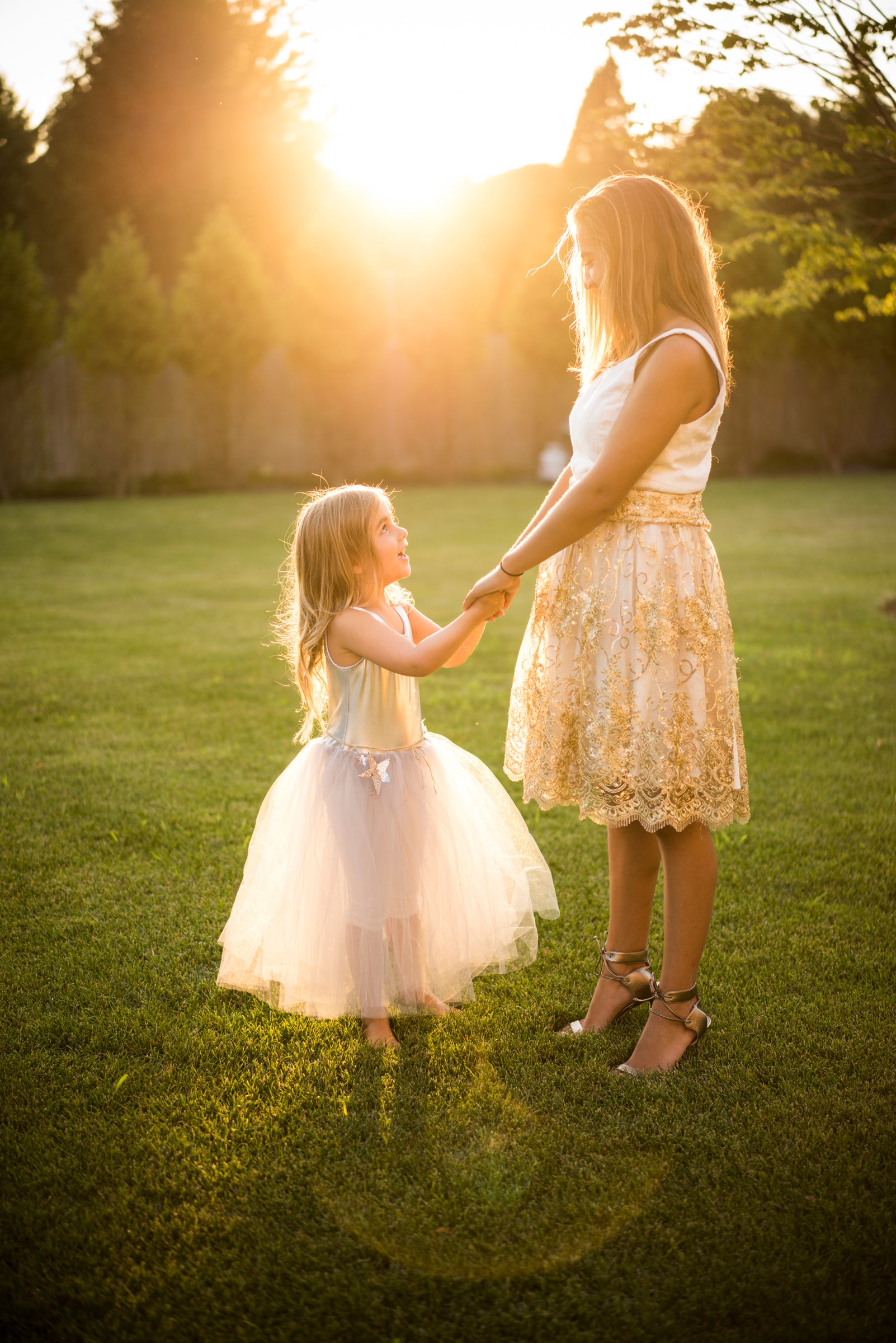 Sony α7R. Sony 55mm f/1.8 lens. 1/500-sec., f/1.8, ISO 80
"Little Lila was excited to wear her princess dress for the family photo shoot. But when her older cousin came out wearing a princess dress too, Lila was in awe. The magic of that moment is what I wanted to capture. Being able to shoot this at an f/1.8 with complete sharpness of Lila's expression, matched with the golden light, made this story shine!"
E 16mm F2.8
"For travel photography, this is one of my favorite lenses. The 16mm f/2.8 is so small and lightweight, it's often referred to as a pancake lens. Some of you may be wondering why I would bring this lens because the crop factor makes it like a 24mm on my full-frame a7R II. Why not just use my FE 24-70mm f/2.8 G Master and shoot at 24mm? It goes back to the three elements of why I choose one lens over another; versatility, weight and magical light."
"The 16mm f/2.8 wins in all three categories for travel photography! Picture walking through alleyways in Venice, Rome, Paris or Athens. You've been on your feet all day for several days. Weight is everything."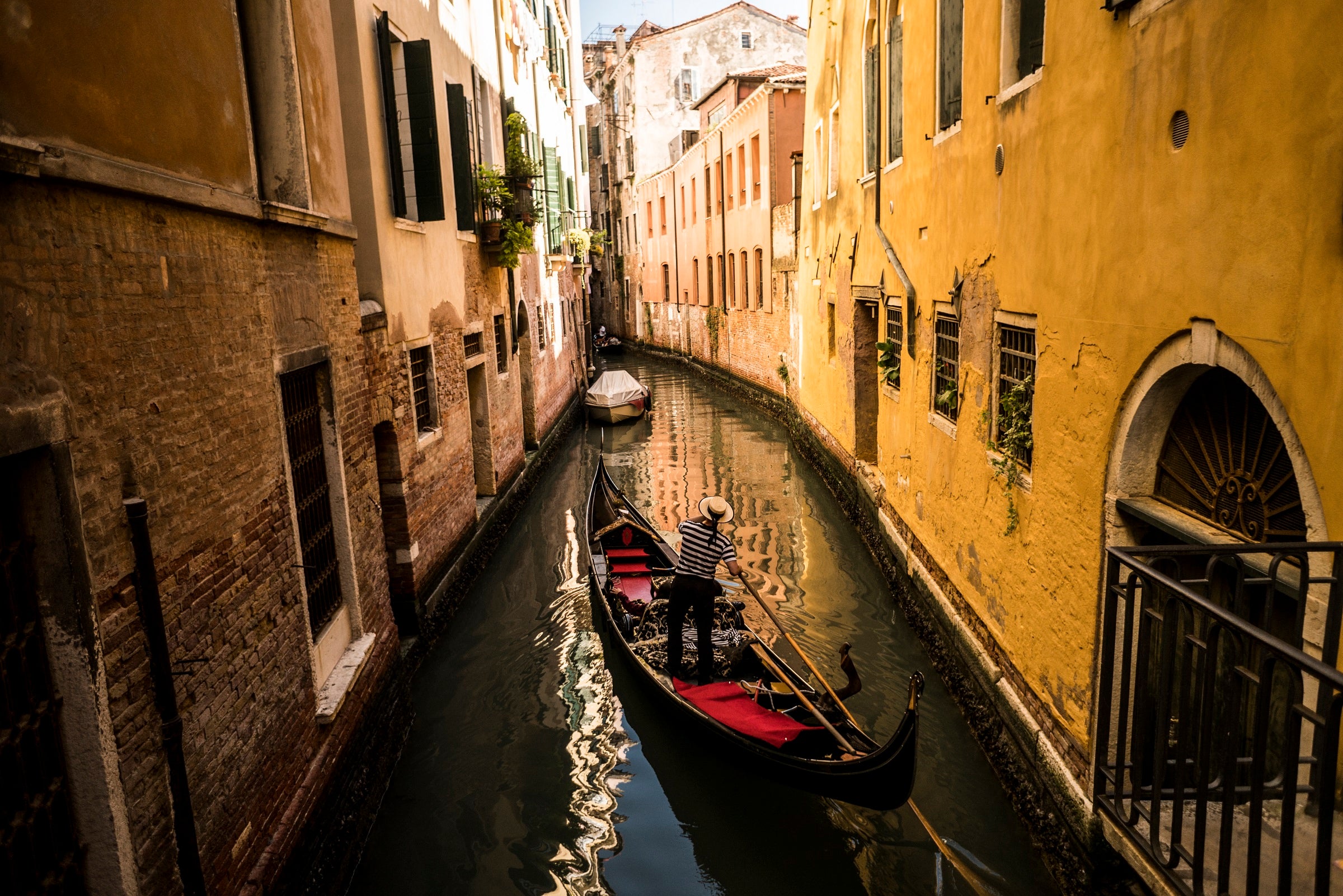 Photo by MeRa Koh. Sony α7R II. Sony 16mm f/2.8 lens. 1/500-sec., f/2.8 ISO 100
"You also want to stay inconspicuous with locals, and the size of the 24-70mm f/2.8 can sometimes draw attention that I'd rather avoid. Using the LiveView and Tiltable screen in my α7R II camera body, along with this pancake lens, I can hold the camera right above my hip while shooting and filming and not draw any unwanted attention to myself. The versatility isn't in the ability to zoom in or out but in the freedom to go unnoticed among locals. If I know that I'm going to be shooting narrow alleyways in Europe for the day, I'll often bring the 16mm f/2.8 and leave the rest behind. This gives me a physical break from the heavier lenses, but it also allows me to sink into the experience of capturing a foreign place from the inside out."
Follow MeRa Koh on Instagram @merakoh and on Facebook
See more about MeRa's Adventure Family show on YouTube