Summer brings to mind long days at the beach, sand between our toes and hours spent in the ocean. As photographers, we're always looking for inspiration to strike and at the beach, we're definitely inspired by the ocean. We know the beach day soundtrack of the crashing waves and they can make truly dynamic photographs. No two waves are exactly alike and being in the surf, big or small, comes with an interesting set of challenges. We connected with a group of photographers who have a passion for making images in the ever-changing zone where the water meets the land, and you can see some tips and tricks on how to capture your own epic wave images. Tag your Sony photography posts with #BeAlpha for a chance to be featured and follow @sonyalpha for your daily dose of photography inspiration.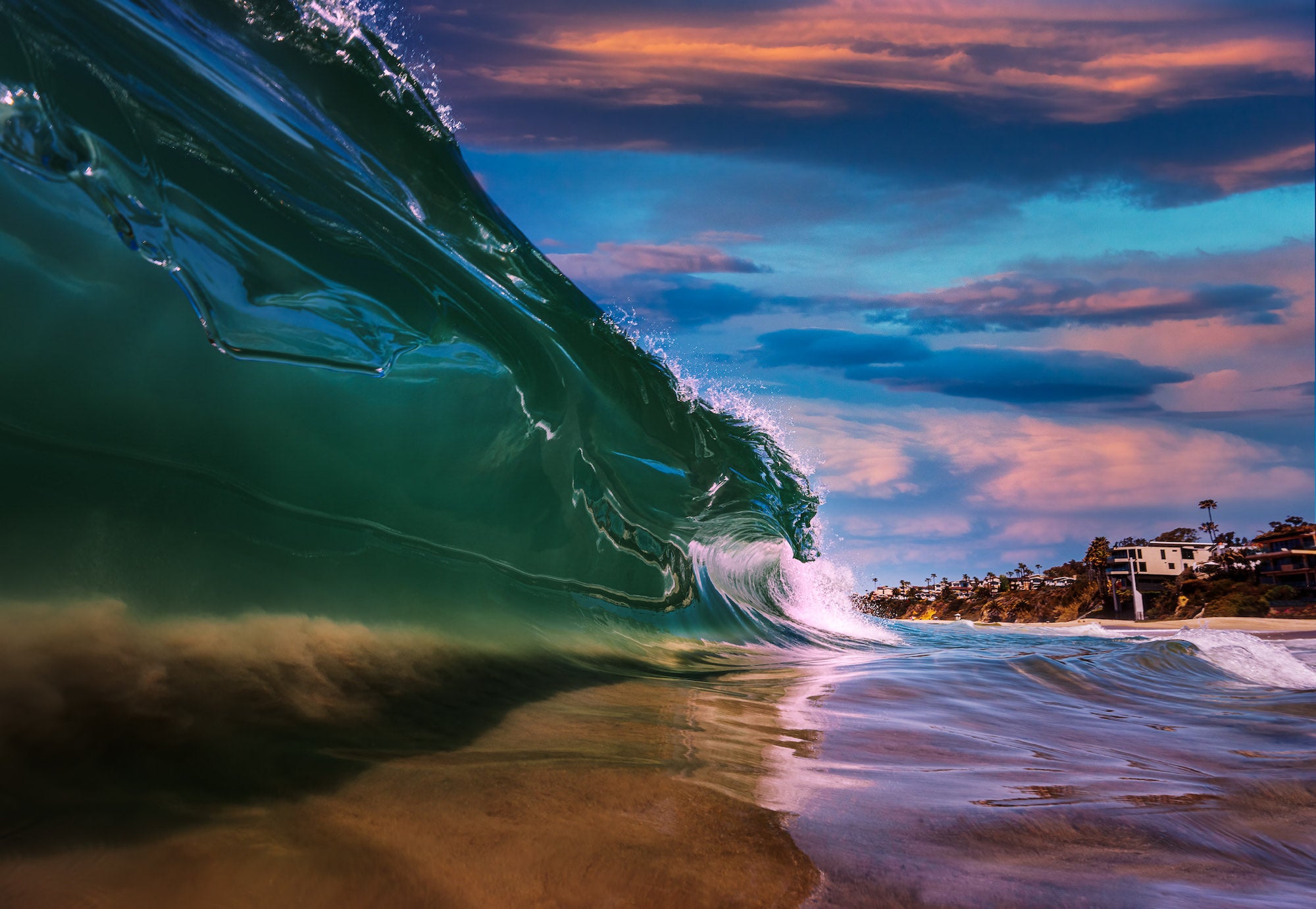 Photo by Stan Moniz. Sony Alpha 1. Sony 14mm f/1.8 G Master. 1/1000-sec., f/5.6, ISO 100
Get some tips and tricks for creating epic ocean wave images from adventure and outdoor photographer Stan Moniz and follow these creatives who have also tried their hand at shooting the surf.
Alpha Collective member Stan Moniz (@stanmoniz) is an adventure and outdoor photographer. His passion for the surf led him to a career as a professional bodyboarder which transitioned him into the creative space of capturing the adventure of the outdoors and the beautiful moving water through photography and film. Moniz knows the ocean inside and out. And he's shared his top tips on capturing good wave images:
1. First and foremost make sure you have a solid camera water housing that has positive buoyancy. This way if you happen to lose grip of the housing or your leash might give way, the water housing will float to the surface for an easy find in the surf. I personally find housing made by Aquatech Imaging Solutions to be the best in the business when it comes to surf photography and have been using them for over a decade.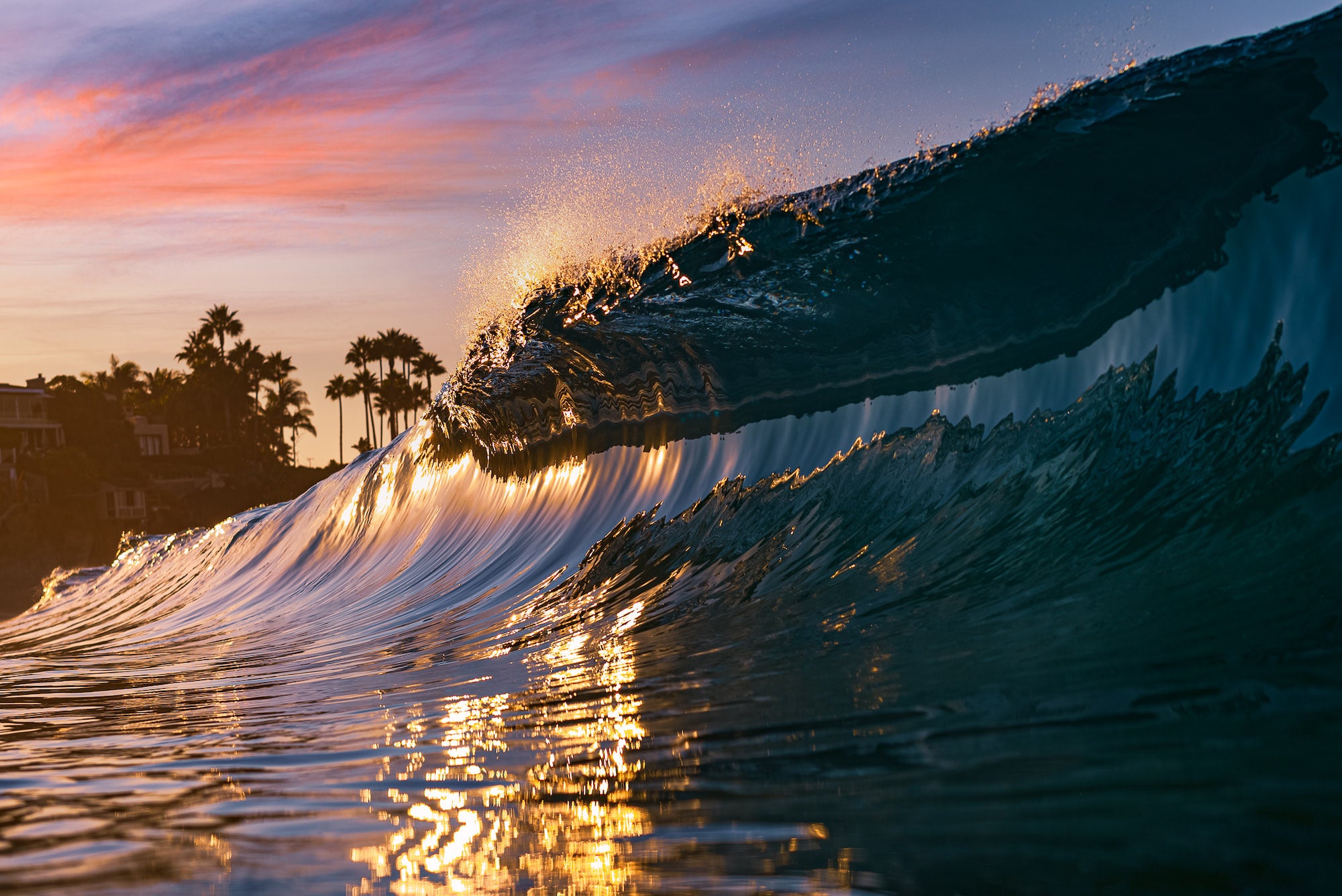 Photo by Stan Moniz. Sony Alpha 7S III. Sony 55mm f/1.8. 1/1000-sec., f/4, ISO 160
2. To stop a wave in its tracks, which is my favorite. Use no less than a shutter speed of 1/1000-sec. I also set my camera in shutter priority mode as well allowing the shutter to dictate the aperture. I usually like to keep my aperture between f/4 - f/11. This can be controlled by increasing or decreasing your ISO.
3. Don't forget to set your camera to your highest burst rate. Waves move fast! This will allow you to capture more of that magic. With my Sony Alpha 1 it's possible to fire 30 frames per second giving me well then enough images to go through to find that certain special one.
Photo by Stan Moniz. Sony Alpha 1. Sony 35mm f/1.4 G Master. 1/1000-sec., f/4.5, ISO 125
4. In terms of focusing, I typically set my Sony camera to center spot with continuous auto focus set to on. Using this technique helps me to compose the shot I'm looking for the wave entering the frame. Pressing the shutter half way down on my Aquatech water housing also works great to dial in on the shot. This allows the camera to pre-focus on the scene you're going after.
5. Last but not least. Have fun trying out different focal lengths in the water. My favorites as of late have been the Sony 35mm f/1.4 G Master, Sony 50mm f/2.5 G and the Sony 135mm f/1.8 G Master. These three lenses pretty much cover what I'm looking for in terms of Surf photography and video. From capturing a more wide field surf scene to getting in tight on details. You can utilize these different focal lengths to shoot from a safe place such as a channel or plug yourself into the heart of the action.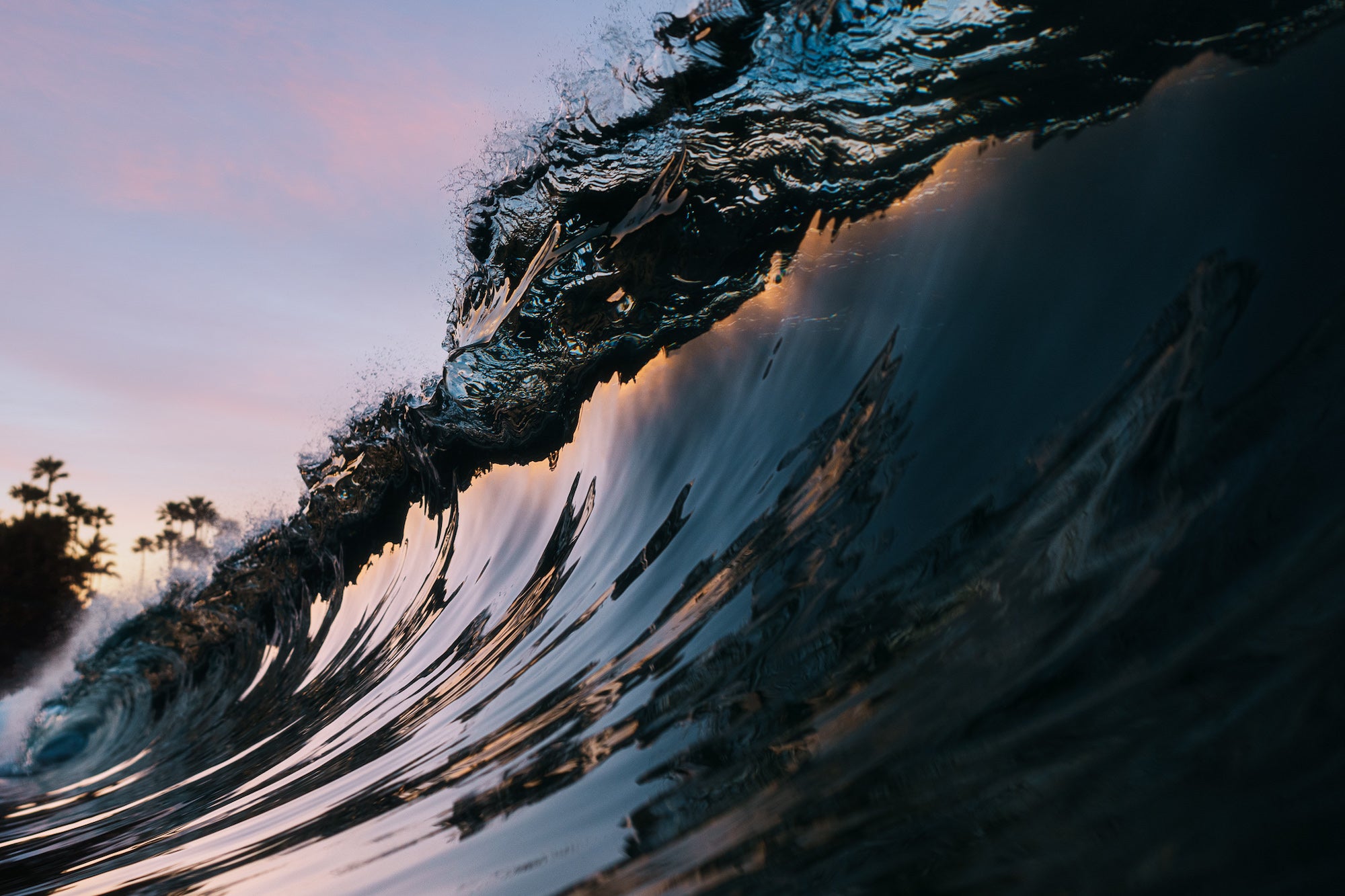 Photo by Stan Moniz. Sony Alpha 1. Sony 35mm f/1.4 G Master. 1/1000-sec., f/3.5, ISO 400
More Creatives to Follow for Inspiration
The repetition of waves is a double-edged sword. On the one hand, you will have countless opportunities to take a great photograph. On the other hand, taking a unique image can be tricky. Here are more surf, ocean and wave photographers to follow for inspiration!
Sony Artisan of Imagery Chris Burkard is a self-taught photographer and artist, based in California's central coast, whose work is layered by surf, outdoor, adventure lifestyle and travel subjects. Burkard describes the ocean as his primary muse, so it is no surprise that he took this wonderful image! The contrast of the mountains and the rising wave creates an interesting dimension to this image, causing the viewer's eye to move throughout the frame. Hear more about Burkard's work in Episode 3 of First Take With Chris Burkard.
Meghan Clifford is one of the winners of the Alpha Female+ Micro Grants for the passion-themed week! Clifford began her ocean photography journey after the passing of her grandmother. Her Instagram account is full of stunning wave photos. We love the lighting in this photograph and we can't wait to see where this grant and her photography journey take her! Be sure to follow Clifford's Instagram.
Craig Hatfield is a fine art wave photographer based in Long Beach, California. He describes his mission: "to capture the ocean and bring awareness to others of its sheer beauty, power and inherent life force. I am living a dream doing something I love so much and I get to share it with so many people." If you check out his Instagram page, you will see how he brings his mission to life through his images. Each photo showcases the sheer force of a wave as well as its beauty and grace. We love the image below shot on the Sony Alpha 7 III and Sony 28mm f/2 lens, as the framing adds an extra element of storytelling.
Adventure photographer Rambo Estrada describes himself as "part man, part dolphin, part camera." With credentials like that it's no surprise that his wave imagery is stunning! Estrada often utilizes a slower shutter speed in his wave images to capture the motion of the waves - as you can see in the image below, shot with the Sony Alpha 7R III and the Sony 70-200mm f/4. Between the colors, the composition, and the peace of this image - we think it's a winner! Check out Estrada's go-to gear and camera setups for surf photography HERE.
Surf photographer Adam King is a must-follow to add surf adventure and ocean images to your Instagram feed! We are in love with this image of a surfer riding a wave. King captured this image with the Sony Alpha 1 and the Sony 50mm f/1.2 G Master lens. The color tones in this image are incredible. Be sure to give him a follow!
Benjamin Luke King – @its.blk
Benjamin Luke King is an ocean and adventure photographer. He has become well-known for bright, action-filled images of waves like this one below. He took this image on the Sony Alpha 6300 with the Sony 55-210mm f/4.5-6.3. This image was shot at 210mm, 1/1600-sec. f/6.3, and ISO 200. We love the frozen motion and the shape of the wave. Be sure to give King a follow on Instagram!