When choosing what gear to bring when I'm traveling light, my first considerations are, naturally, size and weight. I need to have a compact setup so that I can be nimble. Here's what I carry and why.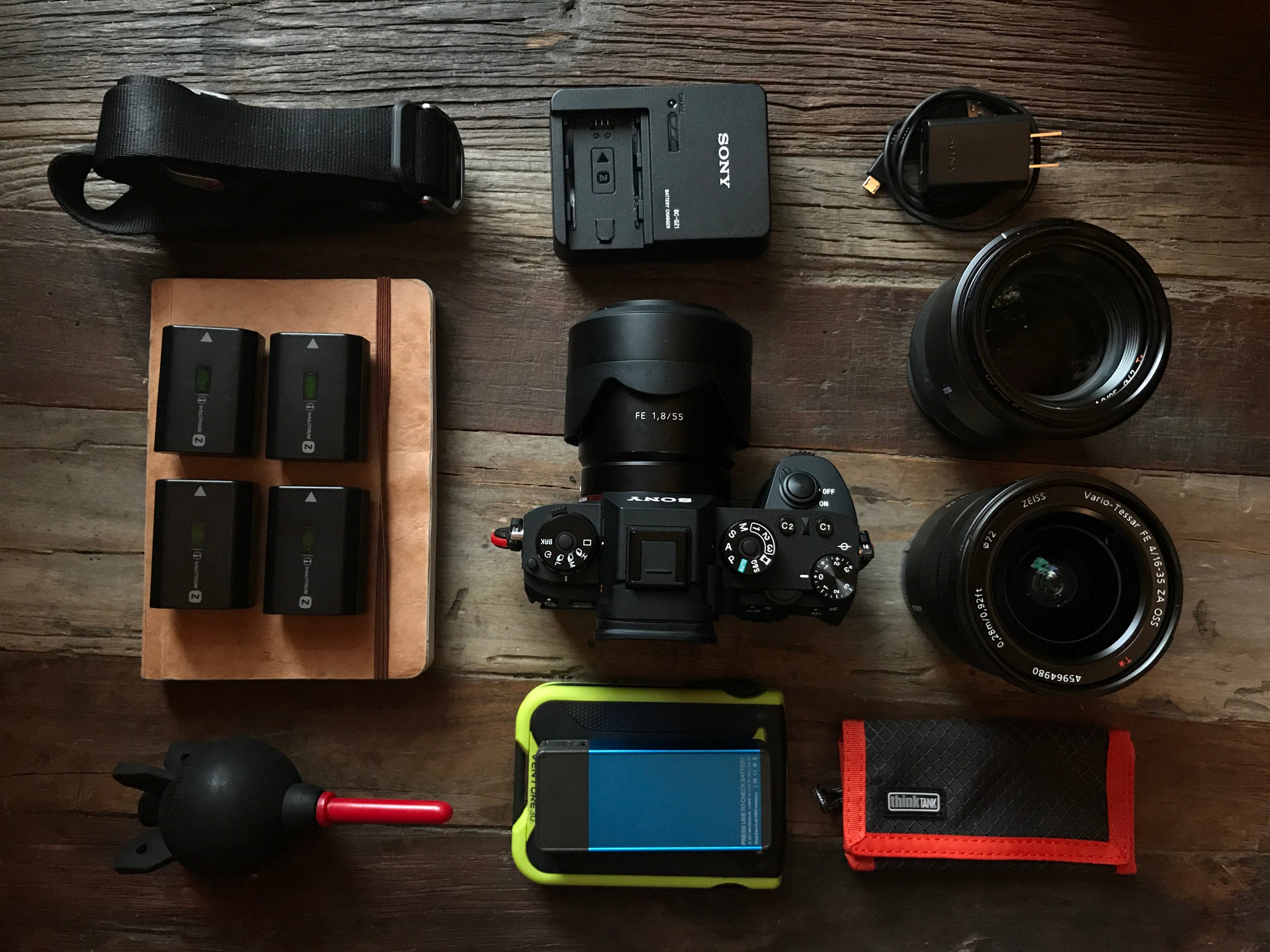 Camera
Sony α9: The α9 is my new main camera. I love being able to shoot in silent mode. Whether I'm capturing a portrait or doing street photography the silent shutter means I go unnoticed.
Lenses
Sony 55mm f/1.8: This lens is compact, sharp and lightweight.
Sony 16-35mm f/4 - This one is small, lightweight and a great tool for capturing wide-open scenes.
Zeiss 85mm: I usually pack my Sony 85mm f/1.4 G Master, but on this trip I switched to the Zeiss. One of the best aspects of the Sony mirrorless system is that it affords me the opportunity to use so many excellent lenses.
Accessories
USB plug to charge the camera.
4 extra batteries.
Battery charger
Peak Design Slide Lite camera strap: I use these on all my cameras.
Rocket Blower sensor blower: Just in case I get some dust on the sensor or lenses.
ThinkTank memory card wallet.
Goal Zero Venture 30 charger and Flip 20 charger for recharging my camera or iPhone on the go.
Exacompta Forum journal: I pack these every time I travel. I've filled stacks of them. They're the perfect size and they're well made.
All of this will be packed into my ThinkTank Retrospective 7 bag.