As an avid traveler, packing light while still having all of my essentials on hand is really important to me. Whether I'm out hiking in the backcountry, scuba diving in the Caribbean, or exploring a new city, I always want to be prepared for whatever comes my way. Here's a look at what I had with me when I went to the British Virgin Islands this summer. These are the essentials that I bring along on every trip!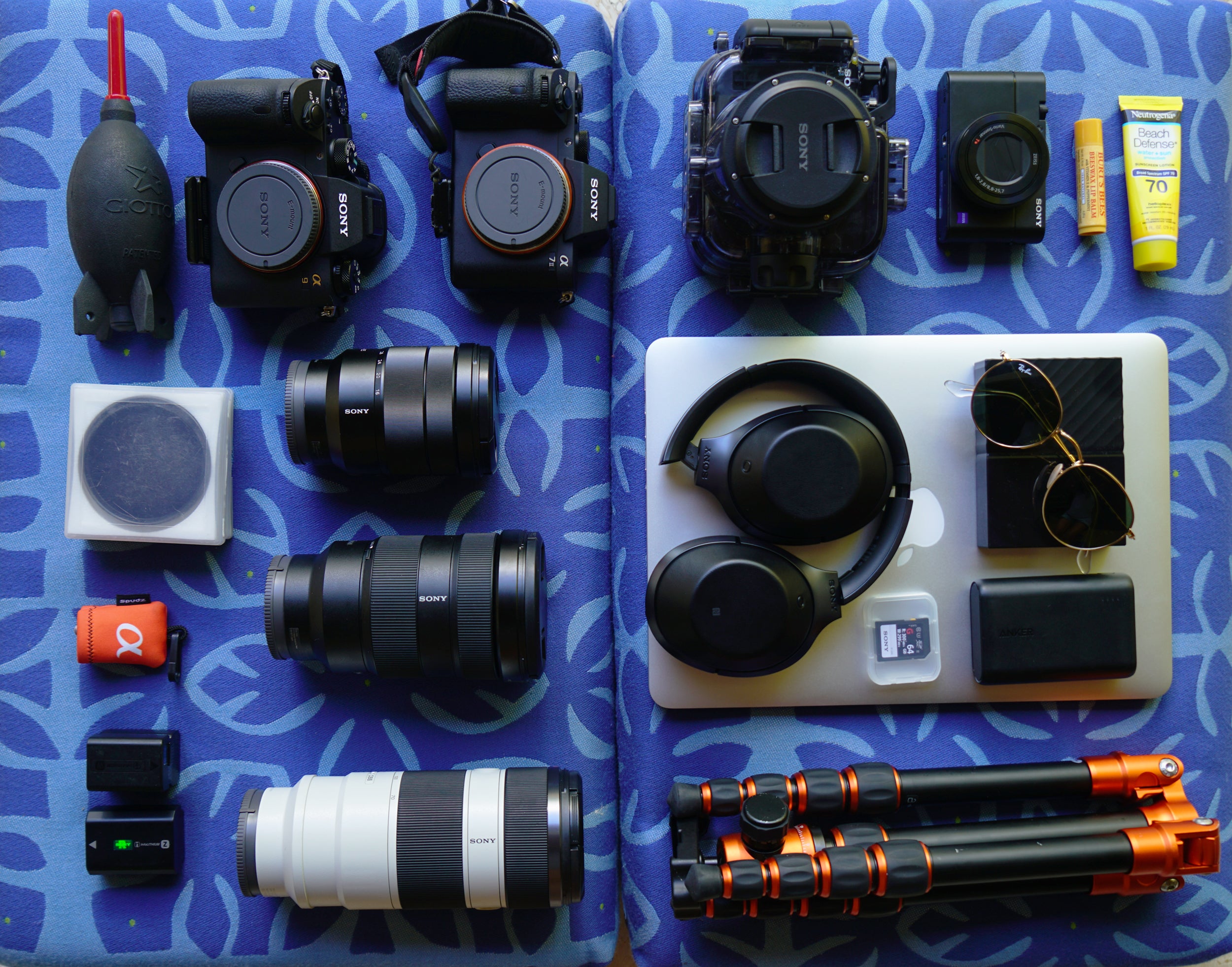 Sony α9
Sony α7 II
Sony RX100 V
Sony underwater housing for RX100 V
Sony 16-35mm f/4
Sony 24-70mm f/2.8 GM
Sony 70-200mm f/4 G
Mefoto backpacker tripod
Sony UHS-II 64GB High-speed memory card
Extra batteries
Giottos rocket blaster dust removal tool
B+W ND filters: 6- & 10-stop
Western Digital 4TB External hard drive
Portable battery charger
Sony MDR1000X wireless noise cancelling headphones
13-inch Apple Macbook Pro
Sony Alpha microfiber cloth
Sunscreen
Burts Bees chapstick
About Tiffany Nguyen (@tiffpenguin):
A dentist from Southern California on weekdays and an adventure seeker on weekends, she strives to tell stories with her photography by capturing every detail of the natural landscapes around her and imparting her work with a sense of life. She believes in the use of small subjects in order to better demonstrate the immense scale of the natural wonders she visits. Tiffany focuses her photography on travel, adventure, and landscapes and is always looking for new places to explore and document through her lens. By capturing her adventures she hopes to inspire others to get outside and explore more. She is part of the Alpha Collective.