Pilots are detail oriented, go figure, so as a pilot and photographer, I'm pretty picky about the gear I employ on an aviation job, and if I'm doing any flying, I'm similarly picky about the airplanes or helicopters I'm in, and the pilots flying them. Fact is, if the project includes an air-to-air session, where two or more airplanes or helicopters fly in close, and sometimes not-so-close, formation to get shots in the air, gear then becomes even more critical and much more streamlined and specific.
Here's an overview of gear that I currently use for air-to-air, and some ground-based, aviation photo missions.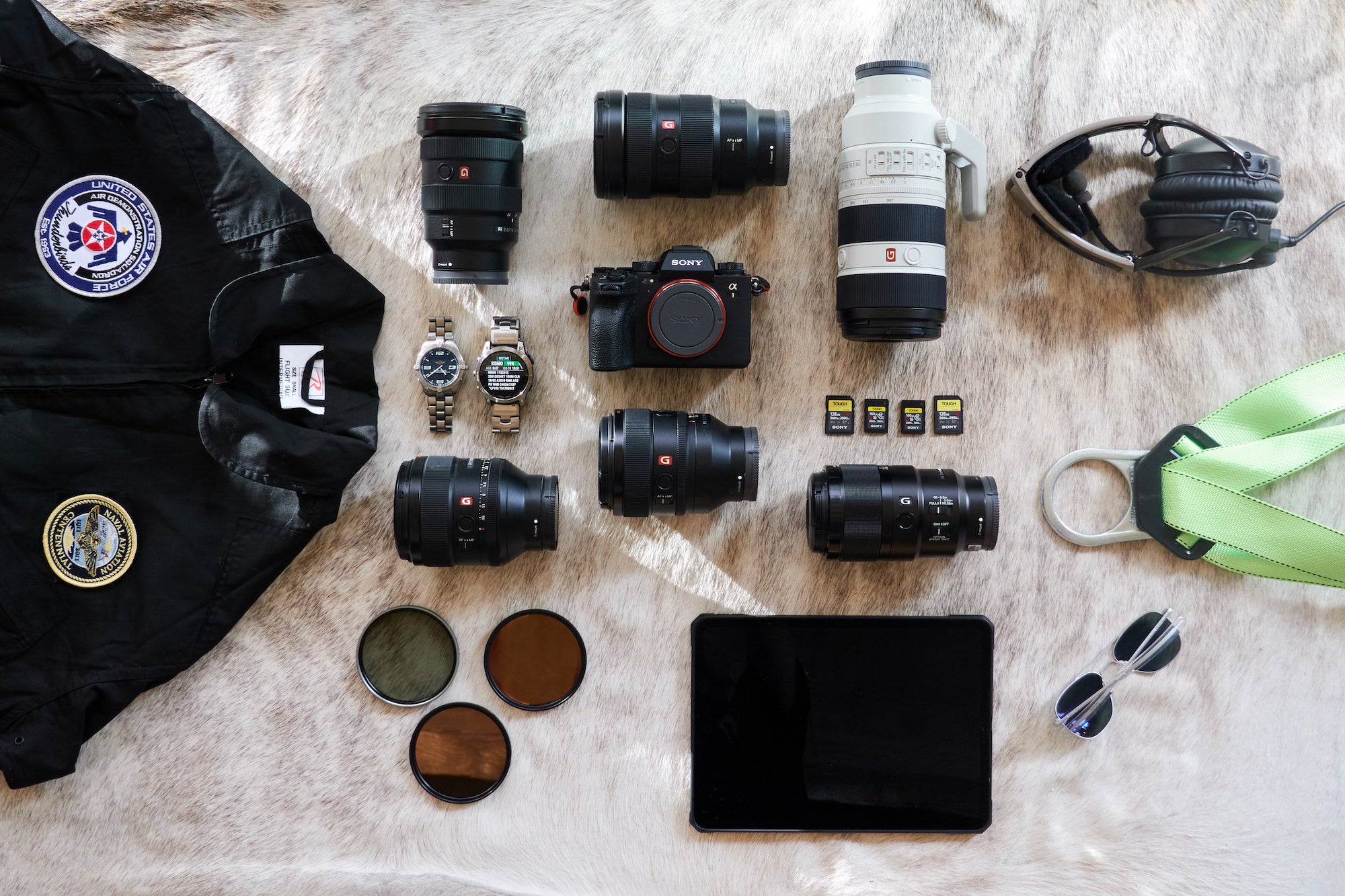 And if you'd like to read more about how air-to-air photo flights work, see my other aviation-related articles here on Sony Alpha Universe titled How Air-To-Air Photos Can Look So Good, Pushing The Limits For An Air-To-Air Night Mission, Hangar Time and How To Be Safe In The Air And Get The Shot.
Sony Artisan Jeff Berlin is a pilot and a photographer. Check out his Sony Alpha kit for air-to-air and ground-based aviation photo missions.
Camera
Sony Alpha 1: Best AF tracking in the biz. For me the perfect balance of resolution, responsiveness, performance and ergonomics. When I'm hanging out the side of an airplane shooting another airplane, time, safety, and reliability are of the essence. I can't be finagling with my camera trying to figure out how to switch it into this or that mode or setting, or having it lock up. These flights usually happen once since they are very expensive to execute. I want a camera I can implicitly trust when I have one chance to get the shot. Dual recording is nice as well.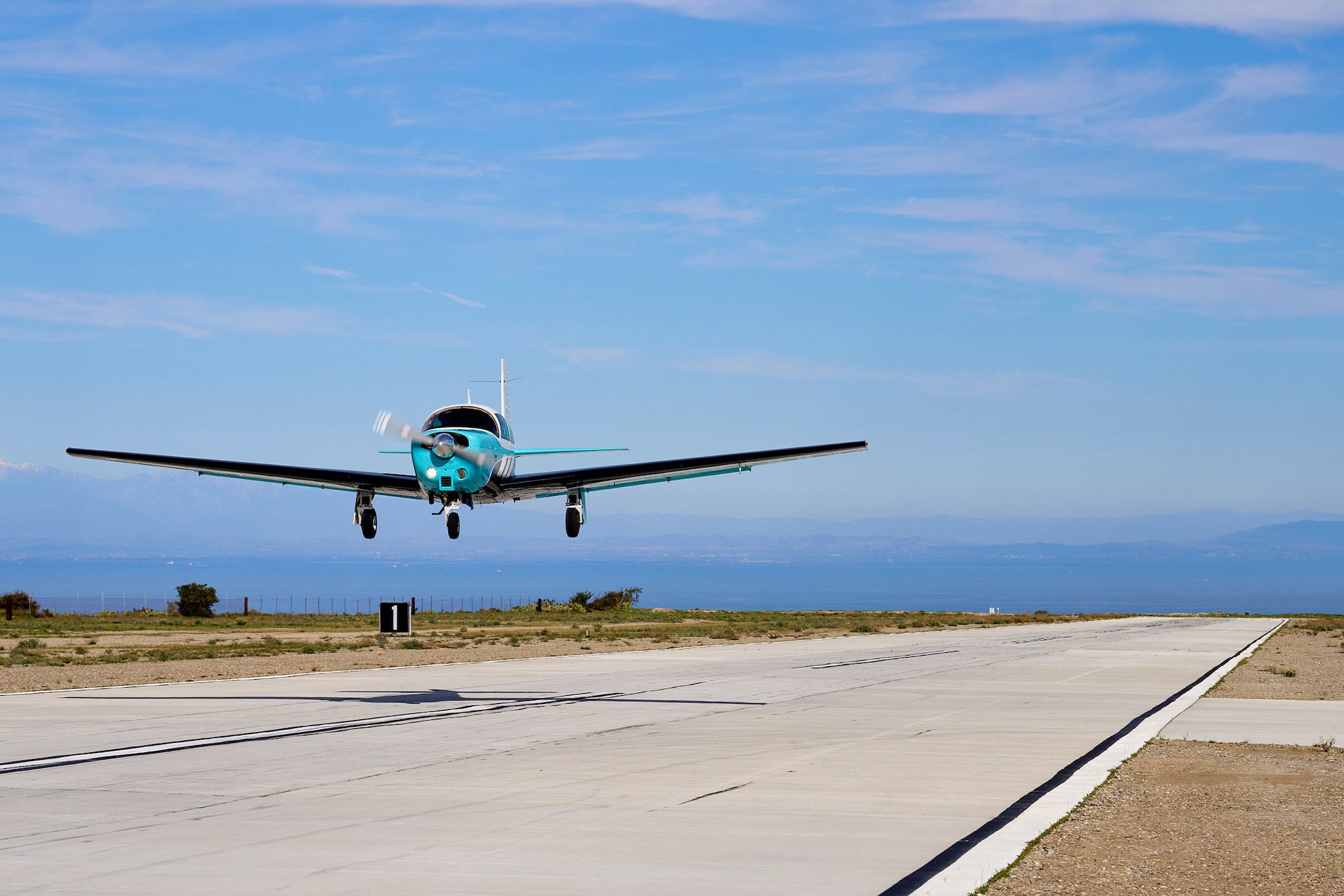 Photo by Jeff Berlin. Sony Alpha 1. Sony 70-200mm f/2.8 G Master II. 1/800-sec., f/8, ISO 100
Lenses
Sony 24-70mm f/2.8 G Master: One of my two bread-and-butter lenses for air-to-air missions. Gives me the flexibility to shoot wide or a bit tight when the subject airplane is in close formation. Prime-level sharpness so no compromise in image quality. Looking forward to stepping up to the V2 of this lens very soon.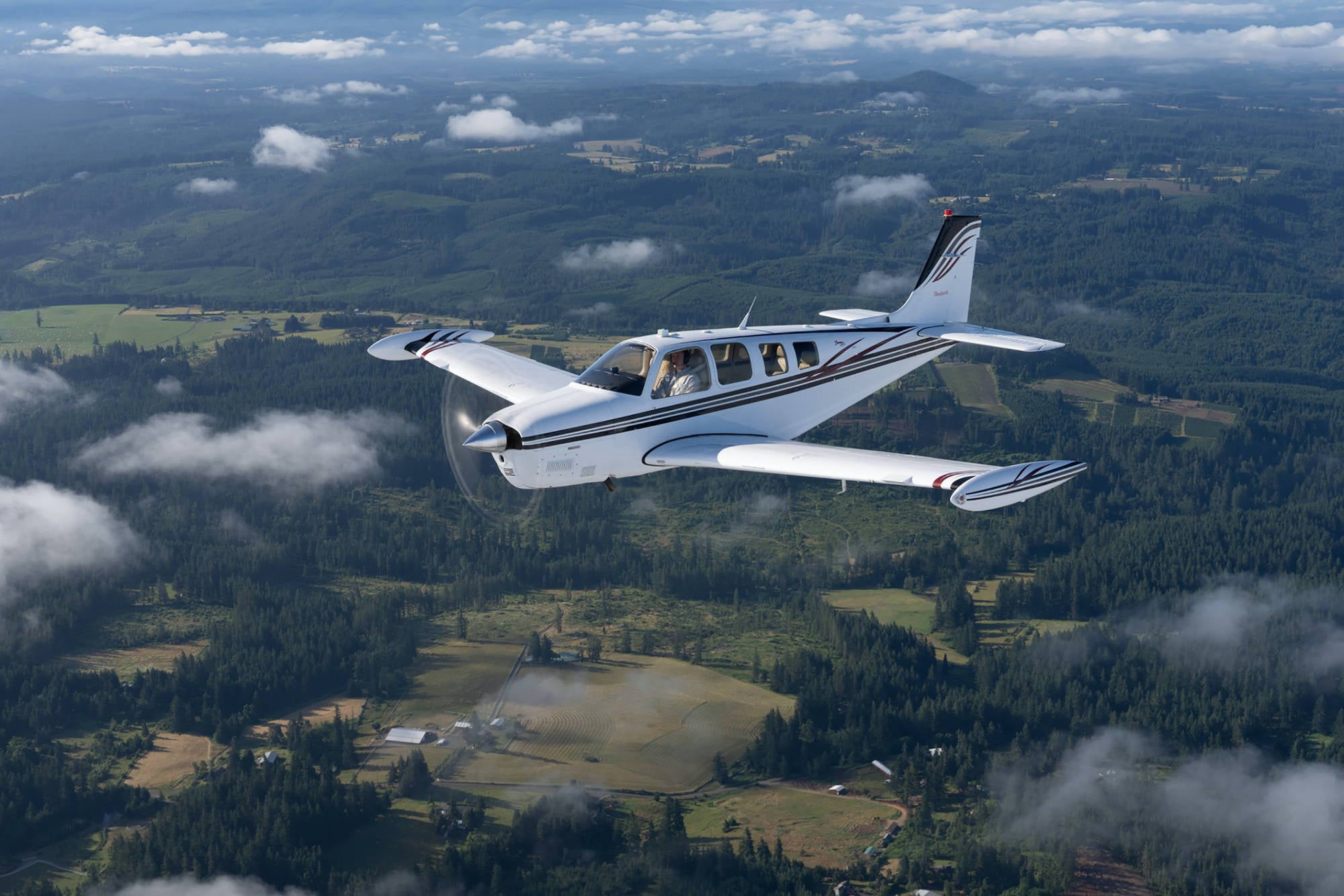 Photo by Jeff Berlin. Sony Alpha 1. 24-70mm f/2.8 G Master.
Sony 70-200mm f/2.8 G Master II: My other bread-and-butter lens for air-to-air. Allows me to get tighter shots when the subject airplane is not in close formation, which sometimes is more comfortable for me and our pilots.
Pilot experience varies but we never, ever, fly photo flights with pilots who are not formation qualified. There are so many variables that go into how photo flights are planned and pilot experience is paramount for pilots of both the camera platform aircraft and the subject aircraft. Don't try this at home.
Sony 16-35mm f/2.8 G Master: Another lens I always have with me for airplane stuff. It can be pretty cramped in small airplanes and this lens allows me to grab wide interior and instrument panel shots.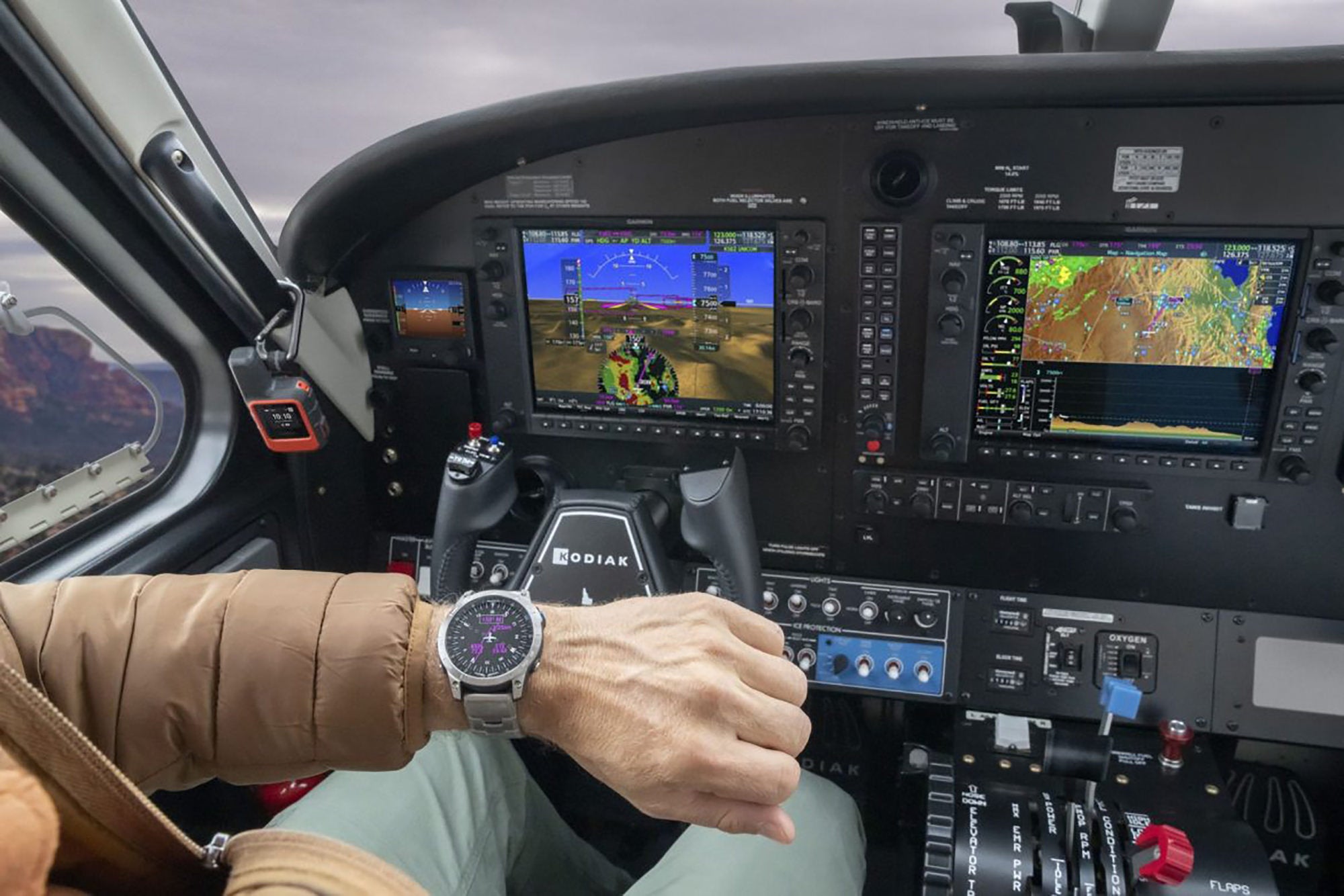 Photo by Jeff Berlin.
Sony 50mm f/1.2 G Master: My favorite normal lens. I never leave home without it. While zooms are critical for flexibility in the air, on the ground I just love my primes and am never without this lens and my…
Sony 85mm f/1.4 G Master: Perfect for portraits and really almost anything else that isn't wide. This lens is always in my bag.
Sony 90mm f/2.8 Macro G: This lens really is another great all-around lens. I've shot some of my favorite portraits with it and it's perfect for getting super-tight on details, usually in aircraft interiors.
Not pictured: Sony 24mm f/1.4 G Master, Sony 35mm f/1.4 Master, Sony 135mm f/1.8 G Master and other prime lenses. You choose a lens like you choose which airplane to fly – the best one for the mission. Sometimes I have these primes with me, sometimes I don't. Depends on the job.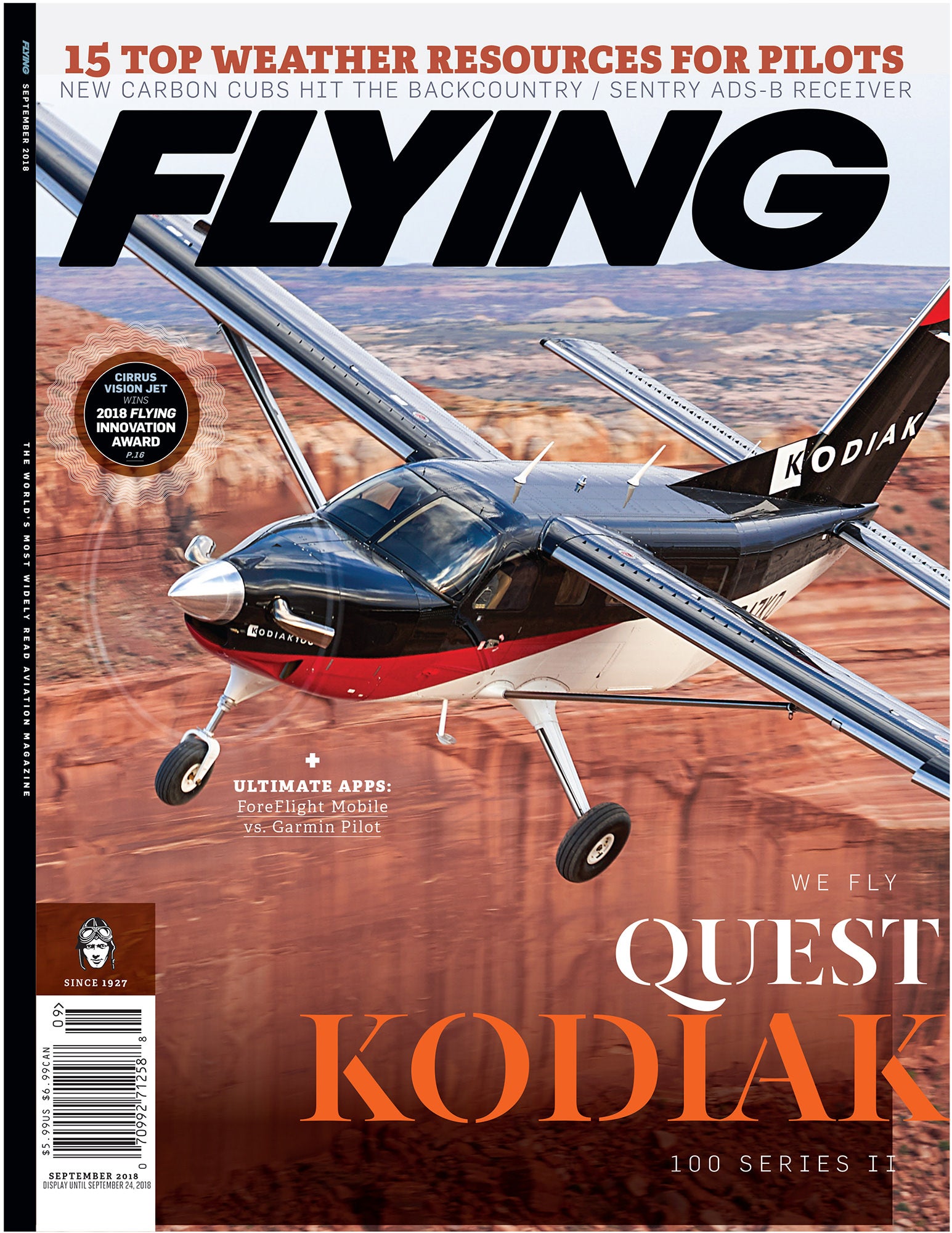 Flying Magazine Cover Photo by Jeff Berlin.
Accessories
Sony 160GB CFexpress Type A TOUGH Memory Card and Sony 128GB SF-G Tough Series UHS-II SDXC Memory Card: When the rubber meets the runway, I can't afford to skimp on the quality of my memory cards. When I was shooting film earlier in my career, I never went to the lab and asked them for their cheapest film. Same for memory, I'll gladly pay more for the best and these are some of the best, fastest, most reliable and robust cards on the market.
Tiffen ND and Circular Polarizer Filters: Tiffen's Natural ND filters made of Water White glass are similar to those used in the motion picture world and are some of the best, most neutral and clean NDs available. I always have them with me.
Bose Aviation X Headset: Clear communication is critical. As I'm shooting, I'm also talking to my pilot and spotter in the copilot's seat telling them what to broadcast to the pilot of the hero aircraft, directing him or her where and how to position themselves in space. I may say, Up 10 feet, out 20 feet or down 5. I may want them to slide back a bit more in trail and rudder the nose at me so I get more prop head on, or I may ask for a steeper bank in a turn. We'll discuss all this and what's possible on the ground. It's all about preflight planning.
Breitling Aerospace and Garmin D2 Mach 1 Aviator Smartwatch: Pilots like big and fancy watches to look cool when they're around other pilots. These two are quintessential pilot watches. Gotta be in the club. If you know, you know.
iPad Pro running the Garmin Pilot app for flight planning.
Flight suit: De rigueur when flying warbirds and military airplanes. Pilots look cooler in them.
Harness: Usually affixed by a cable to a seat rail or something else structural. We wear these for safety since we're often shooting from airplanes where the doors have been removed. We then lean into the wide opening where that door used to be. I really, really don't want to fall out of an airplane. So far so good.
Randolph Aviator Sunglasses: Because Top Gun! Note that they are designed to fit under aviation headsets.
See more of Jeff Berlin's work on his Alpha Universe Profile and on Instagram @jtberlin.