Several years ago Sony Artisan Chris Burkard was working a job in New Mexico when he met Chris Dahl-Bredine, an ultralight trike pilot and avid Sony photographer. Dahl-Bredine had flown ultralight trikes for years and shared the aerial images he captured to visually tell the story of how all parts of the environment work together to sustain life on our planet. He has strived to demonstrate the beauty of our world through his photography in an effort to create positive change.
Burkard, along with fellow Sony Artisan Renan Ozturk, loved the work that he was doing and, being the adventure-seeking photographers that they are, saw an opportunity for a project fully immersed in and connected to the environment. Armed with the α7R III and many, many layers of warm clothing, Burkard and Ozturk teamed up with Dahl-Bredine to document his endeavor and to capture a portrait of the Great Sand Dunes National Park and Preserve in Colorado.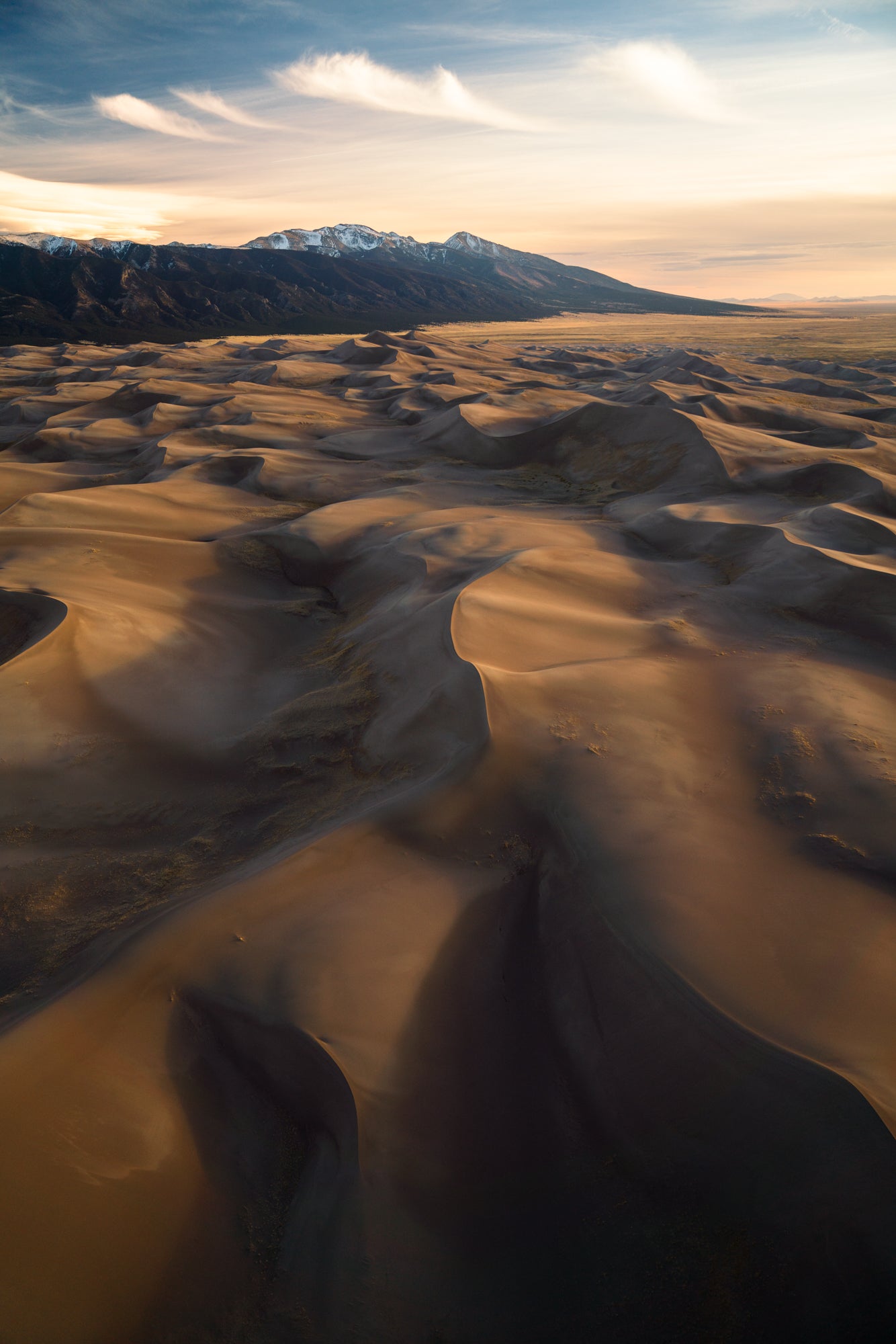 Photo Chris Burkard. Great Sand Dune National Park, CO. Sony α7R III. Sony 24-70mm f/2.8 G Master lens. 1/500-sec., f/2.8, ISO 100.
"Basically the ultralight trike is a three-wheeled flying contraption that's somewhere between a paraglider and a full-fixed winged airplane," said Ozturk. "And what makes it so special is that you can shoot from all different directions out of it. Not just one open door. And you really feel immersed in the landscape and atmosphere that you're in. You can smell the earth. You're getting blasted by the wind. You're just sitting there, floating in the sky with this single little airplane seatbelt."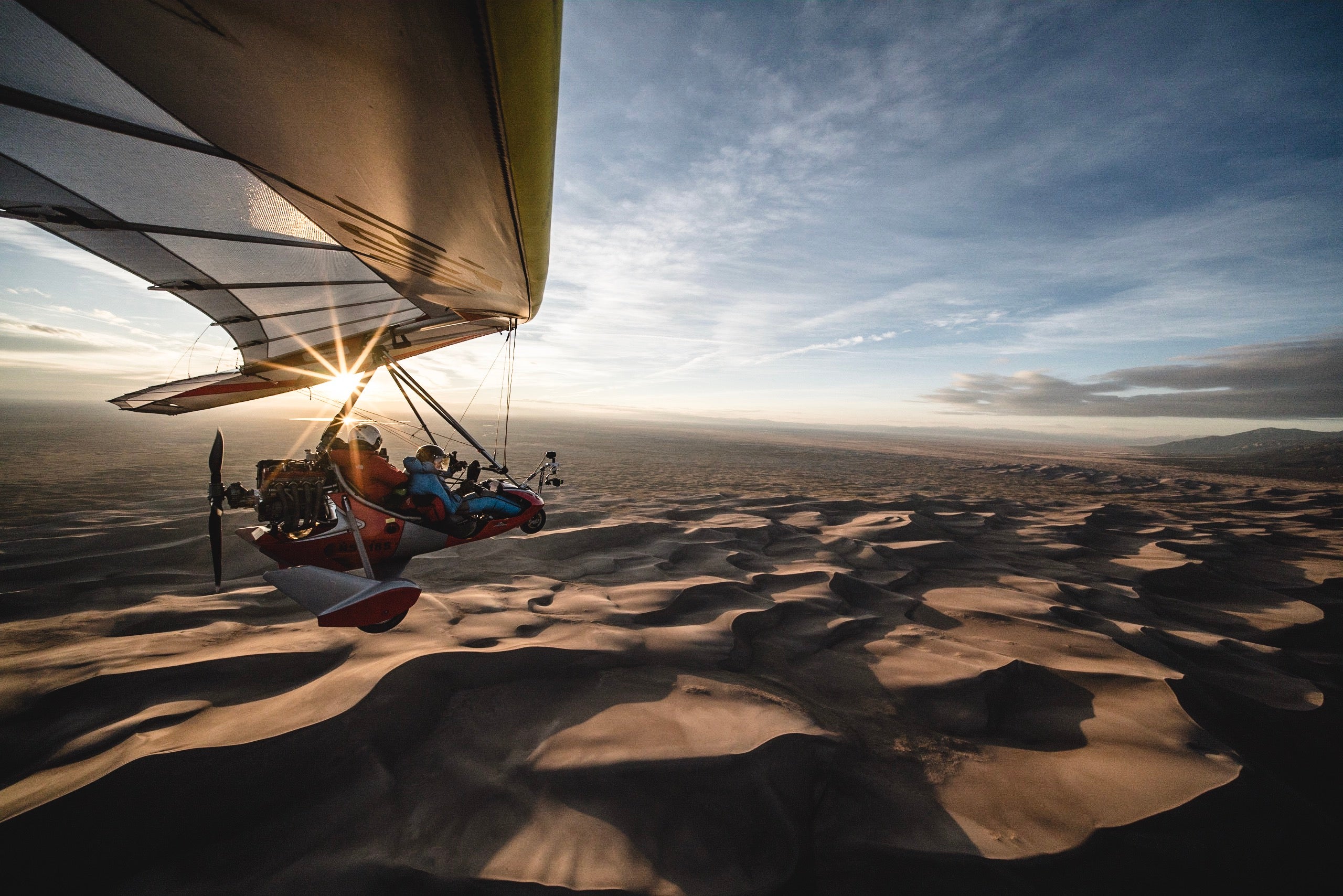 Chris Dahl-Bredine flying his ultralight, camera in hand, above Great Sand Dune National Park, CO. Sony α7R III. 1/1600-sec., f/8.
"You feel extremely vulnerable," Burkard added. "You feel extremely exposed to all the elements, and that's a really different feeling, sometimes not the most comfortable. And I guess I felt like that was sort of the attraction, was when I was shooting in these landscapes I was like, wow, this is a totally different experience than being in a helicopter or a plane or a paraglider, because you have this 360-degree field of view, and you can take everything in, and you're moving slowly."
They mounted the α7R III on a gimbal on the front of the ultralight trike, and had cameras on the sides of the wings to capture a timelapse. They also shot it handheld so they could really feature Berdine at work. The α7R III was the perfect camera for the project. It performed reliably with no battery issues in subzero temperatures, and the advanced frame rate and high-resolution delivered by the camera made it the top choice for capturing the kind of photos they wanted. The dynamic range and level of detail in the photos and 4K video footage are stunning.
"The α7R III is such a workhorse when it comes to the quality," said Burkard. "The reality is when you're filming up there, you don't really have the opportunity to futz around with something big. We needed something that could be nimble and allow us to move around and not be obstructing the view or obstructing the space."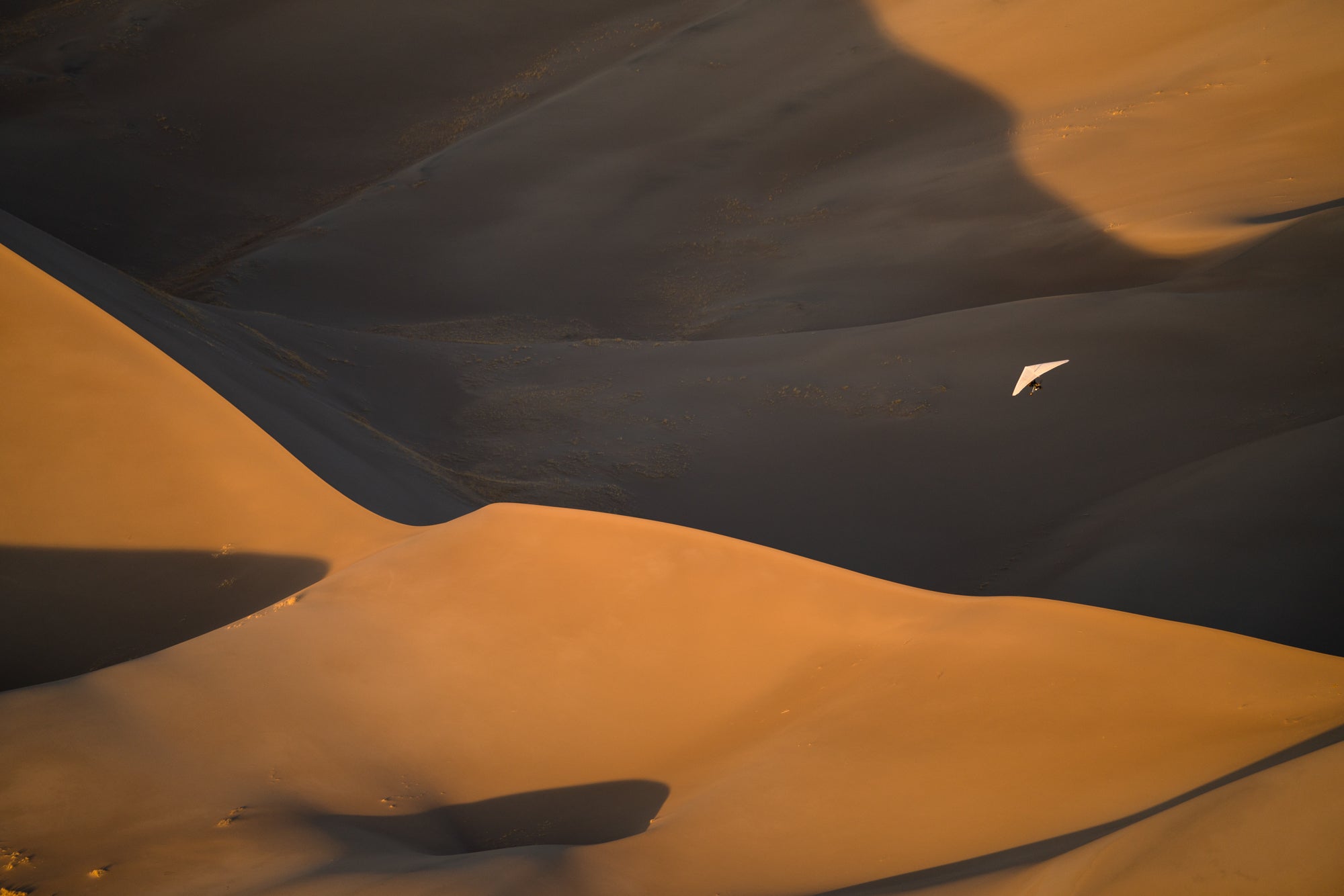 Photo by Chris Burkard. Sony α7R III. Sony 70-200mm f/2.8 G Master. 1/320-sec., f/2.8, ISO 200.
Of course there are other ways to capture aerial photographs. Many people seem to be flying drones as a means of capturing them nowadays, and while it can be fun (if you know what you're doing) and can produce some great shots, piloting an unmanned aerial vehicle while staring at a monitor isn't exactly immersing yourself into the environment.
"As opposed to drones, you're not disconnected from what you're doing in an ultralight trike," said Ozturk. "Each flight is something that you'll remember for the rest of your life. You'll notice little details and look around in all directions, and be able to create in a way that you can never do with a drone. And you're not fighting battery life. You've got a tank of fuel that will put you up there for four or more hours, until your frozen. You're really working for it as opposed to sitting on the ground and looking into a monitor. So that makes it a lot more immersive and meaningful that way."
"It felt really intimate, and I think that is what initially just got me so excited. It was kind of like, wow, this is a different way of seeing the earth than I've ever seen. And I immediately became attracted to it. That was easily my first foray, and it was something that really stuck with me," said Burkard.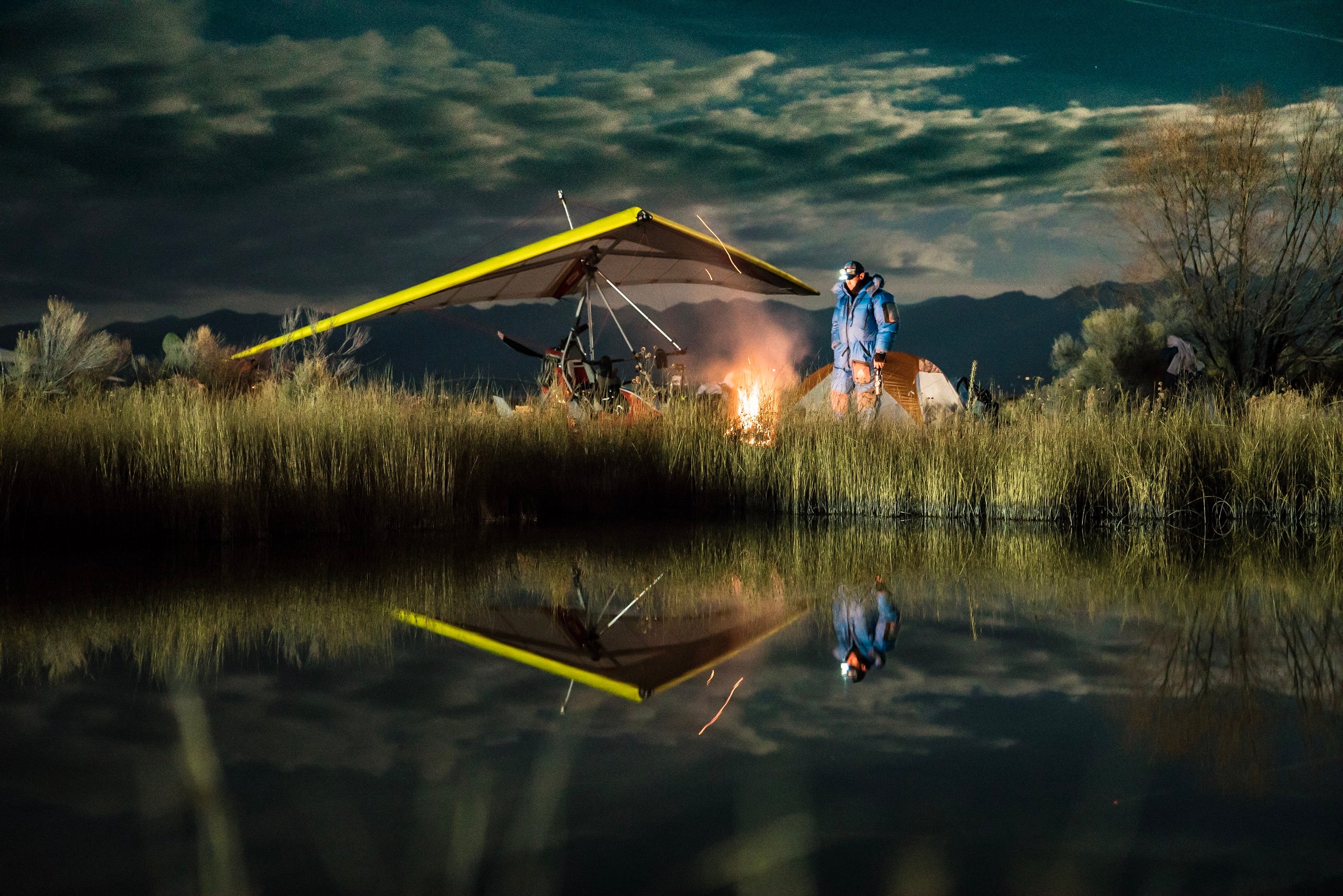 Photo by Renan Ozturk. Chris Dahl-Bredine along side his trike at the end of the day in the air above Great Sand Dune National Park, CO. Sony α7R II. Sony 24-105mm f/4 G lens. 1/12-sec., f/4, ISO 5000.
Chris Burkard and Renan Ozturk are Sony Artisans Of Imagery. See more about them here. Follow Chris Burkard on Instagram @chrisburkard and Renan Ozturk @renan_ozturk.