It's easy to get overwhelmed by the chaos of the Holiday Season and lose sight of those who are less fortunate. Me Ra Koh shares some ideas for photographers to give to those in need.
by Me Ra Koh
Single Parent Family Photo Shoot
Brian and I got a call from our local church in November. They'd partnered with Make A Wish to give eight single parent families an unforgettable day of holiday fun. They wanted to know if we'd be willing to start the day off with taking family portraits of each single parent family. I have to be honest, I was both excited and tired. Finishing up a crazy, fall travel schedule left me exhausted. But I also knew that this would be such a fun, easy way to give back. The old saying "Give and You Shall Receive" is true. Brian and I received so much joy from working with these beautiful single parent families.
You can do the same. Reach out to your local community, whether it's your church, community center, etc, and ask them to help you find a handful of single parents for a family photo shoot day. A few years ago, we did something similar for low income families. I reached out to several local photographers to join us. We sent flyers out to low income schools in the area, and with more than half a dozen photographers, we were able to photograph several families. Family portraits are often the first thing to get cut when a financial times are stressed. This is a wonderful way to do good work with your colleagues while also giving back to our community. Check out Help-Portrait for a similar movement that is every December. http://help-portrait.com/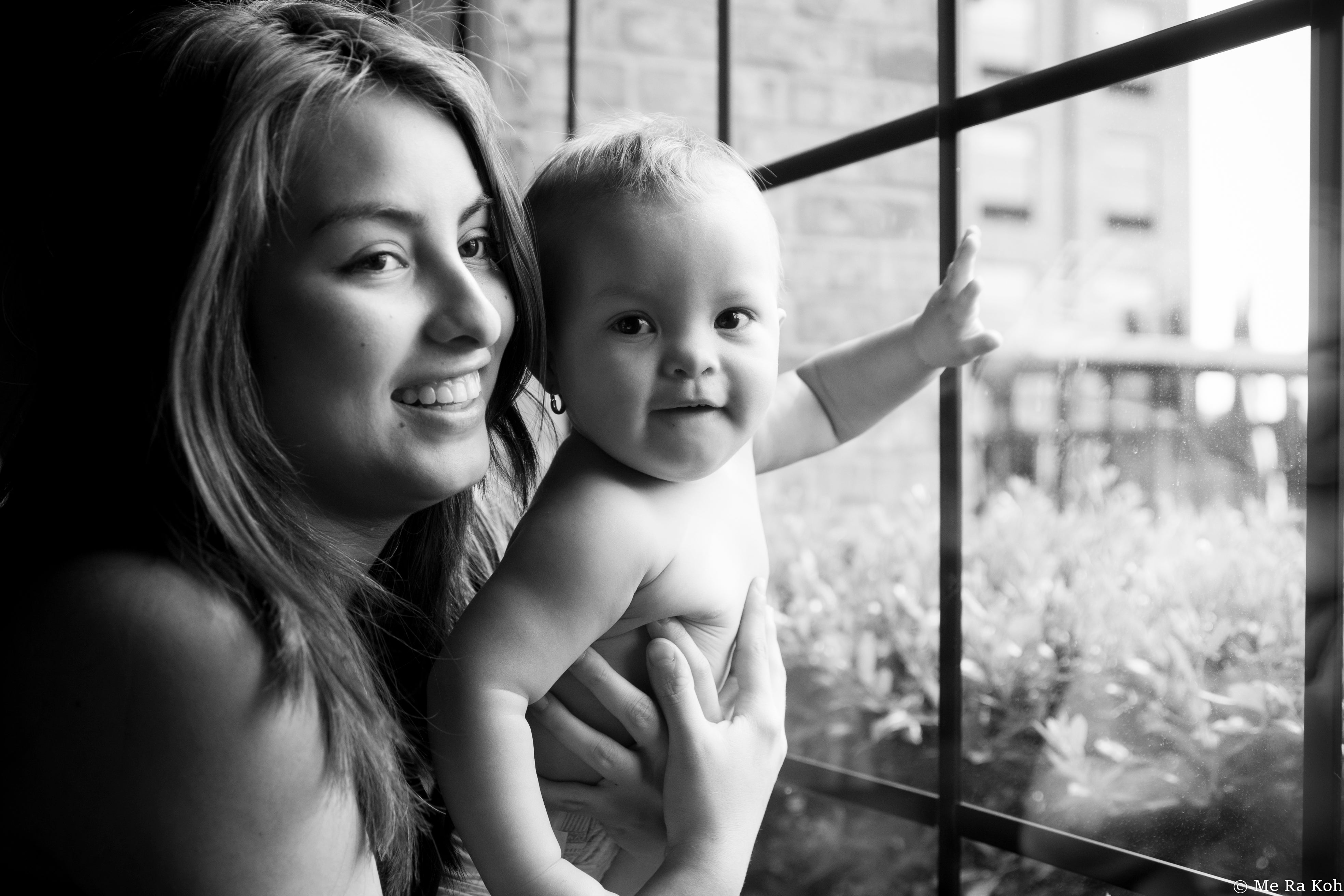 Sony α7,Sony Vario-Sonnar T* 24-70 mm F2.8 ZA SSM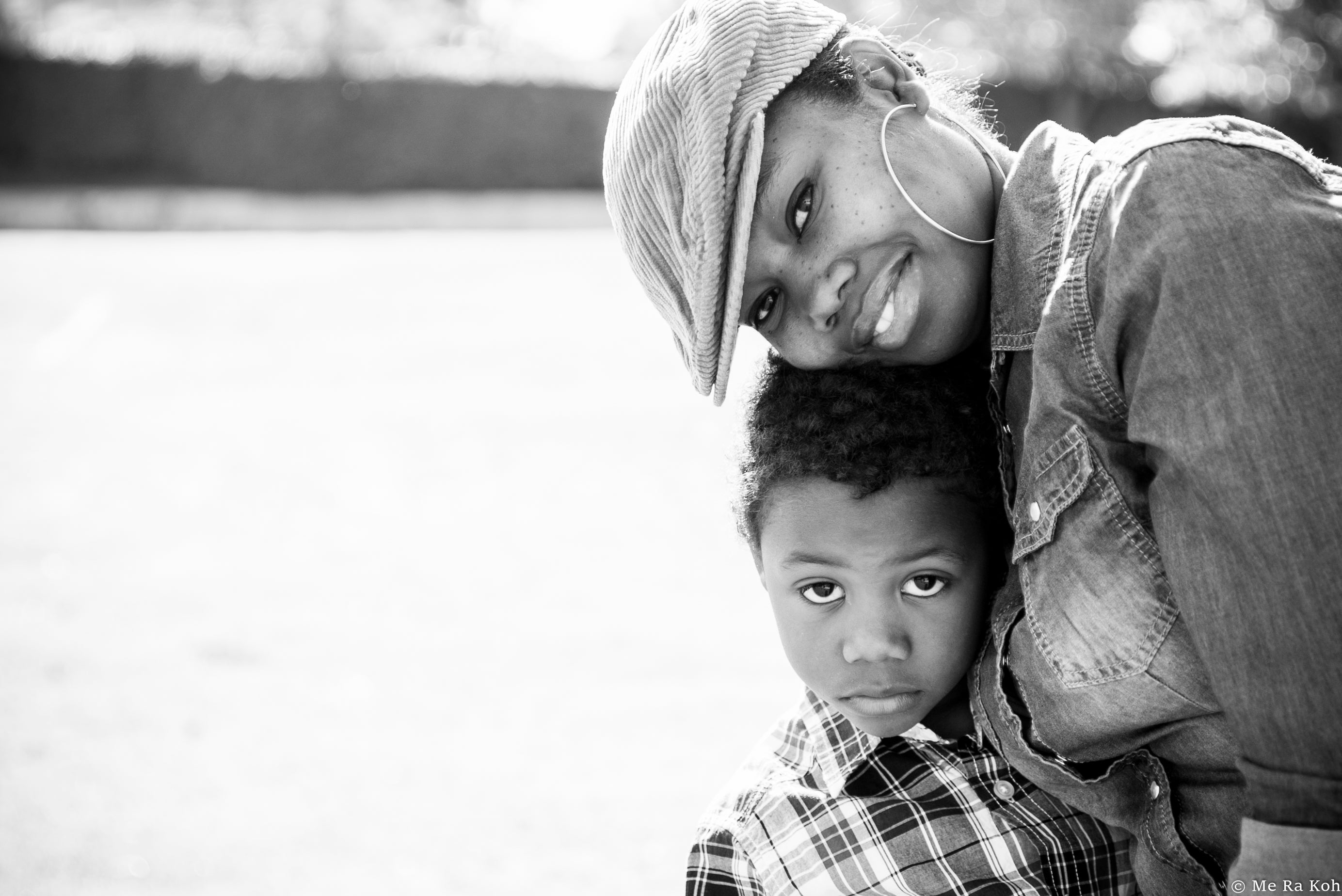 Sony α7S II, Sony Vario-Sonnar T* 24-70 mm F2.8 ZA SSM
Single Mom Portrait
Before that single mom walks away, ask if you can take a portrait of just her. When was the last time all attention was given to her? Affirm, encourage and build her up as you create a beautiful portrait. She will love the image, but even more, she'll never forget those few minutes of having a photographer affirm and capture the beauty in her smile and eyes.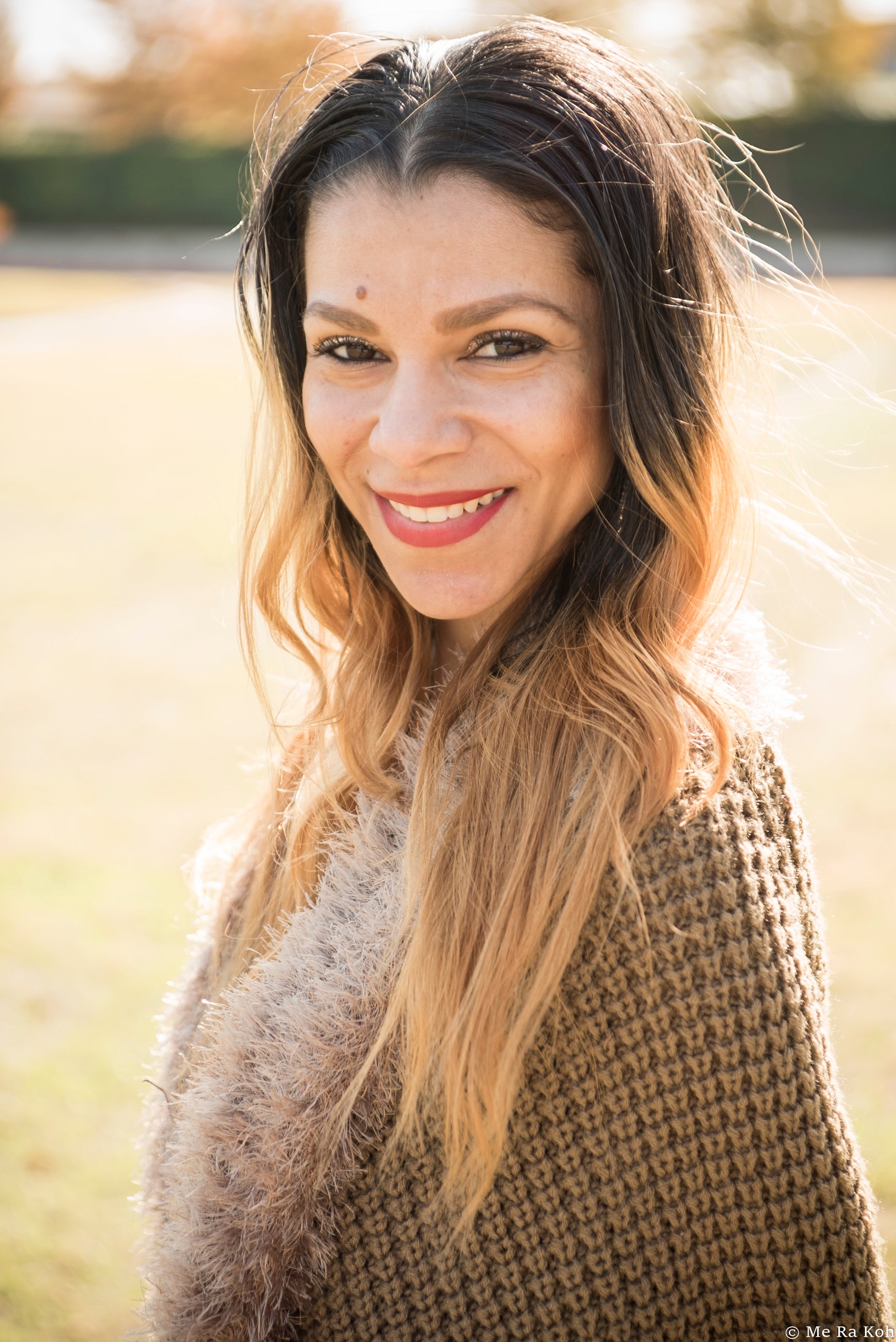 Sony α7S II, Sony Vario-Sonnar T* 24-70 mm F2.8 ZA SSM
Teach a Photography Class
Even if you are a beginner or aspiring photographer, you have wisdom to pass on. Consider teaching a beginning photography class. Keep your class's focus on storytelling or basic photo composition, elements that anyone can gain from whether they take photos with a smart phone or point-and-shoot camera. I've done this for grade school kids, a group of teen moms, a boys orphanage in Cambodia, and women of all ages. Being able to see faces light up as you teach is one of the best rewards ever.
Share Your Story
I was invited recently to be the guest speaker at a teen mom's holiday event. Young girls, some only thirteen years old, who already had babies. I wasn't a teen mom and feared I wouldn't be the best speaker. Do you ever do that? You second guess what you have to give because you haven't been through their exact experience? Second guessing is normal, but don't let it stop you from giving. I shared my story of how I got into photography, what inspires me as a photographer, my struggles to get where I am today, how I see the world, and they loved it. Hearing from a working artist sparked ideas in their mind of what dreams they hold that are more possible than expected.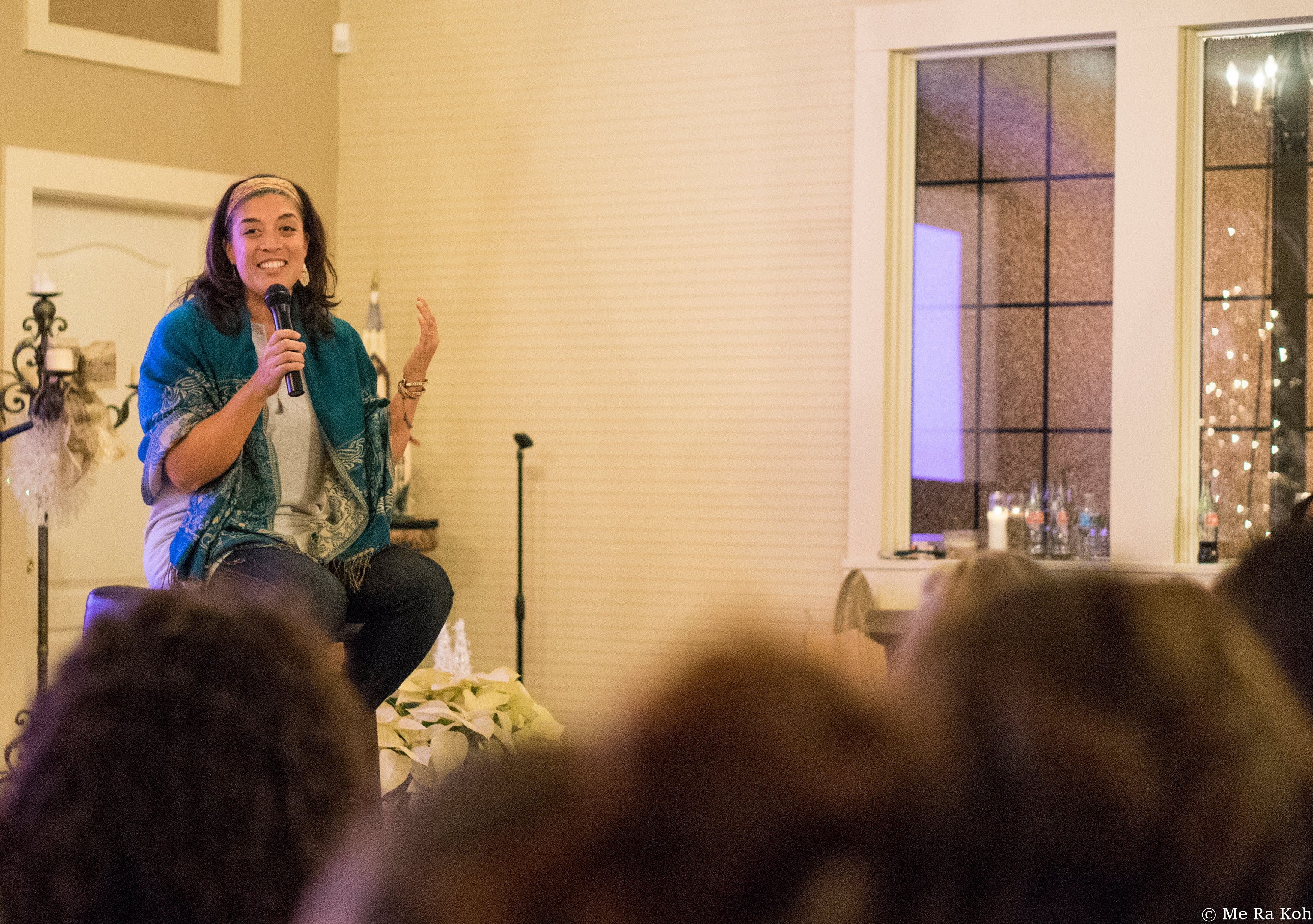 Mentor Session
With the help of your church or local non-profit organizations, identify an aspiring photographer that you can do a mentoring session with. If they're local, take them out to lunch or dinner. If they're not local, set up a time on Skype. Whenever I do a mentor session, I ask the person to answer a few questions and send them me prior to our time. This way I know we will get as much as we can out of our time together. I ask them to describe in a few words where they are currently at with their photography/business, where they desire to go in the next year and three years (goals and dreams), what obstacles are standing in their way, and how they'd like me to help. These strategic questions helps keep our mentor session focused and productive.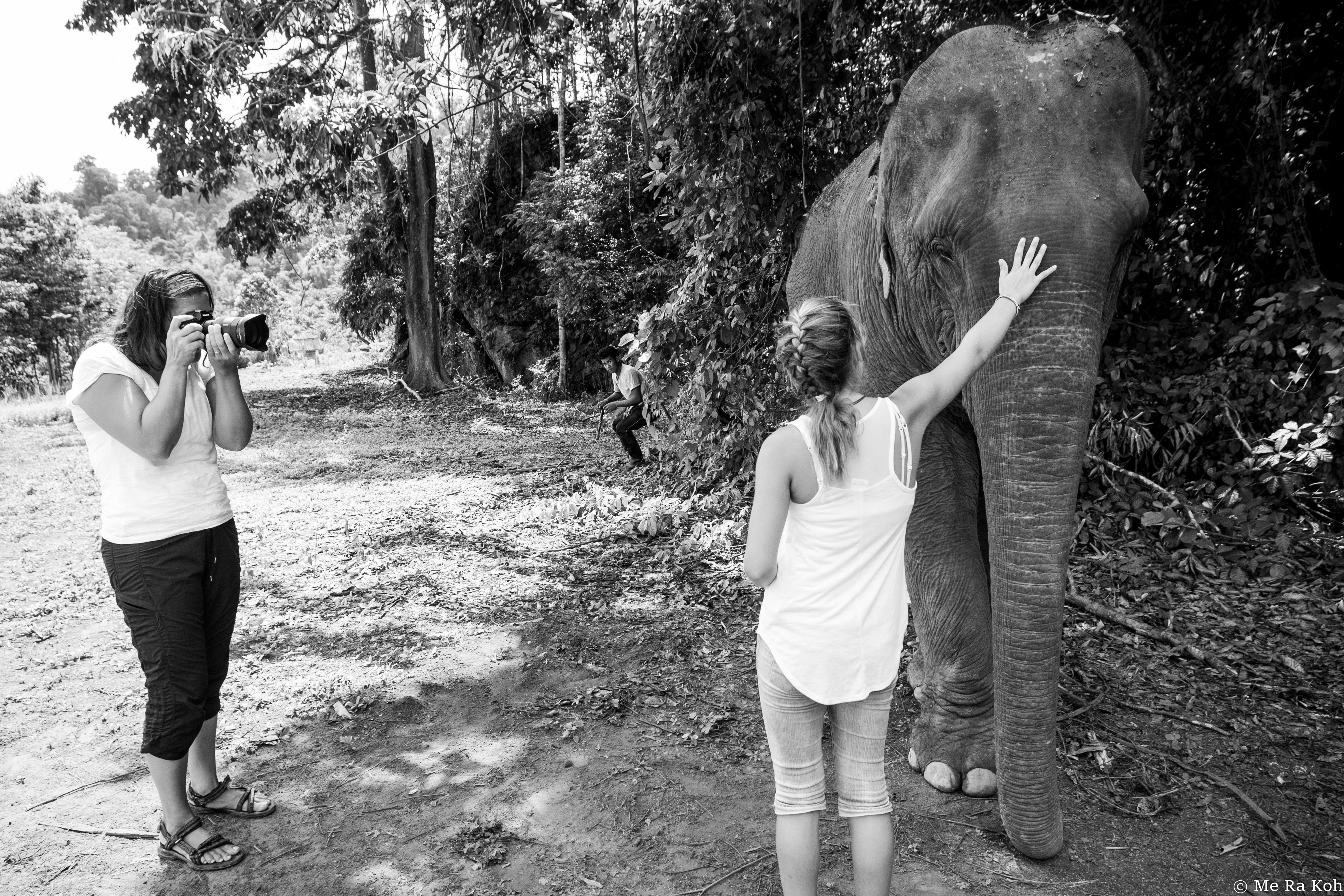 Create a Photography Scholarship
You can create a photography scholarship on a small scale or large scale. Since Brian and I first started teaching our 2-Day Confidence Photography Workshop for Women back in 2007, we've always saved a seat for one mom who is running on empty. This is a scholarship spot for a mom nominated by her friends and family. It's been amazing to see many of these women go on to start their own photography businesses to help make up for a husband's layoff or unexpected pay cut, go on to teach their own photography workshops, or simply launch a dream because they have a new found confidence. On a larger scale, we also created and ran the SOAR Scholarship for two years. Each year, three women were picked based on their video and written applications and given Sony camera gear, a year of photography mentoring from me, business coaching from my own business coaches, and new websites to launch their photography business at the end of the year to soar. The spectrum of how to create a photography scholarship is far and wide. If you've got an idea, go for it!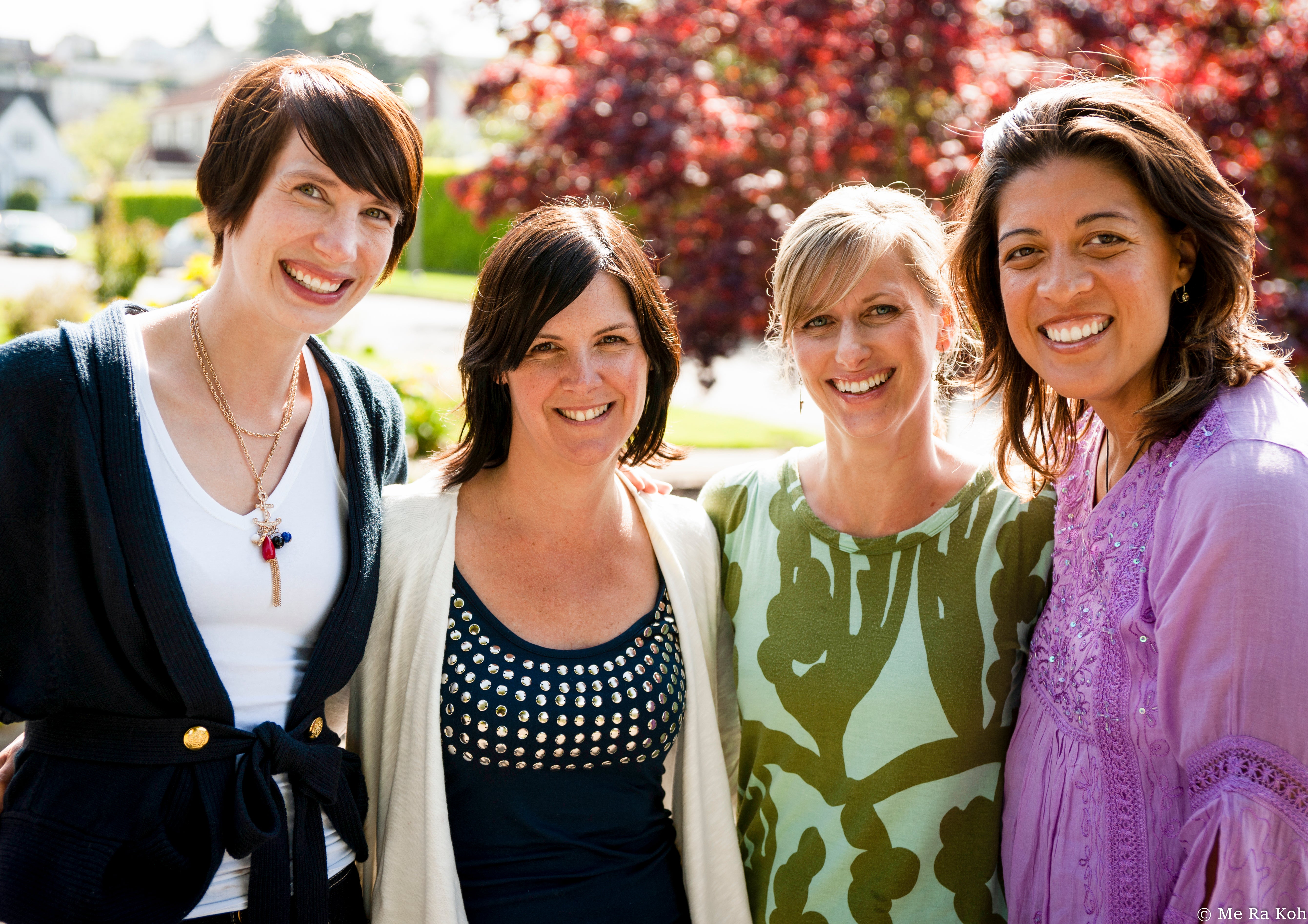 Take it on the Road
If you love to travel, take your photography talents on the road. Brian and I love to find ways to give our photography in philanthropic ways when travelling. We don't often work with big non-profits. The photography needs and opportunities often organically come up as we travel. One year we taught a photography workshop to a boys orphanage in Cambodia, another year we captured Egyptians and their culture to show another side to their revolution, and one of our favorites was an elephant project in Thailand that works to help retire older, overworked elephants. If you are open to the idea of travelling with your camera, opportunities will come your way. Start putting the word out to your local community, churches, and favorite non-profits. Sometimes they will pay your way in exchange for your time and photography. Other times, they will need you to raise the money to pay your own way. Either way, it's worth it.