With the vast New York metropolis under guidelines to stay at home and practice social distancing, activities that might have taken place with a group in a gym or studio or coffee shop are moving to balconies and rooftops. Photographer Jeremy Cohen (who is also a member of the Alpha Imaging Collective) lives in a Brooklyn apartment that sits high above the surrounding buildings and gives him a view of the new culture of rooftop activity, and he's been using his camera to document it.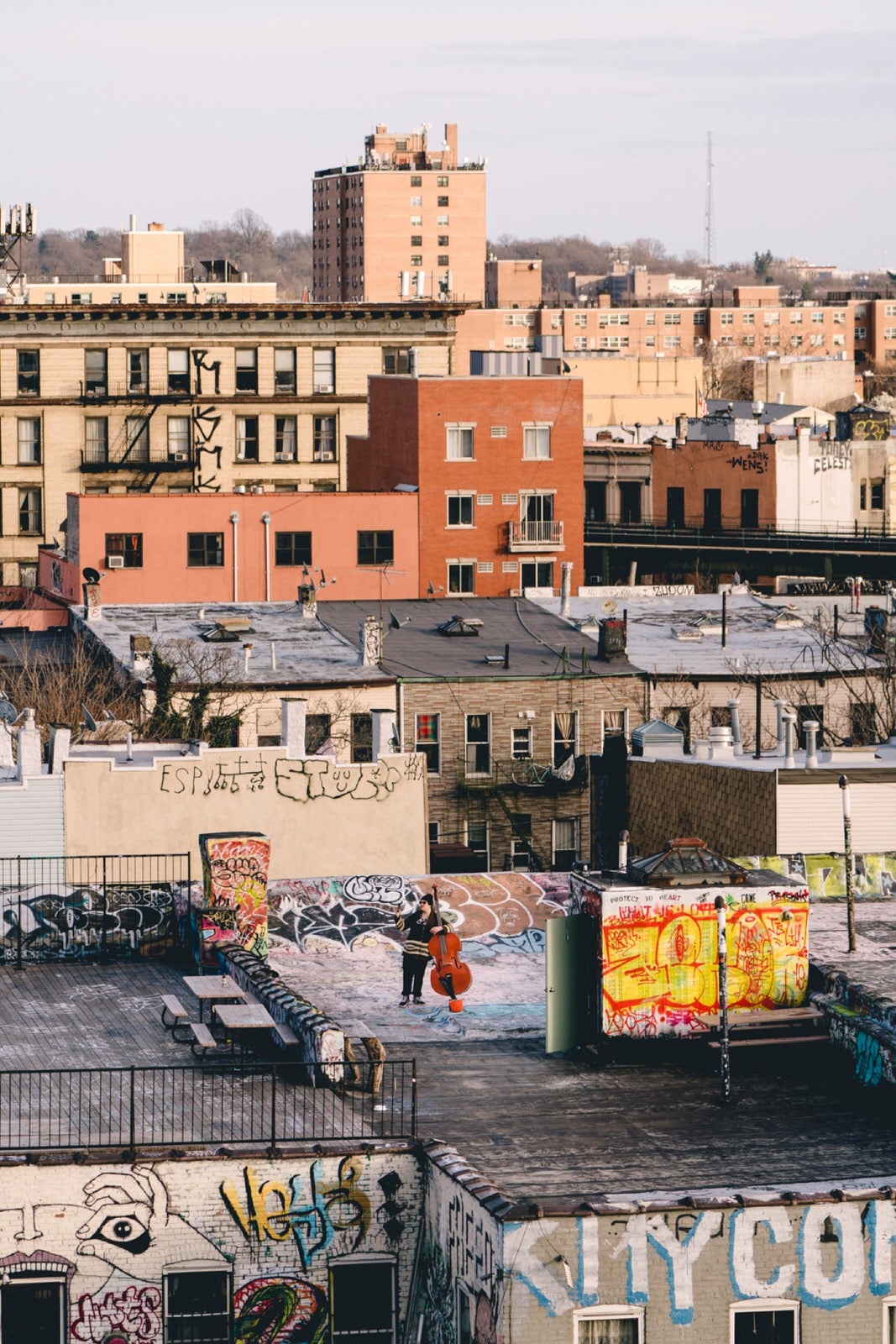 Sony α7R III. Sony 100-400mm f/4.5-5.6 G Master. 1/250-sec., f/5, ISO 100
What started as a series of smartphone clips and photos evolved into a cohesive project. "Everyone following my IG story seemed to be invested in each update of roof activity I was posting," he says. "Every time I look out my window, I see new people doing new and different things. To take this idea to the next level, I needed a zoom lens. I pitched this project to B&H Photo and the very next day they lent me the Sony 100-400mm G Master."
The lens gives Jeremy a lot of compositional options on the fly as he looks out at the buildings around him. "I spent the whole day just taking photos," he says. "I was looking from roof to roof, and I can see so many roofs, so I was shooting nonstop." He continues, "I was seeing this interesting mixture of moments. One of my favorite photos is a dad who is probably usually in an office, but he's on his laptop working from home and he has this kid behind him messing around and trying to get in and out of the apartment. It's just a nice moment."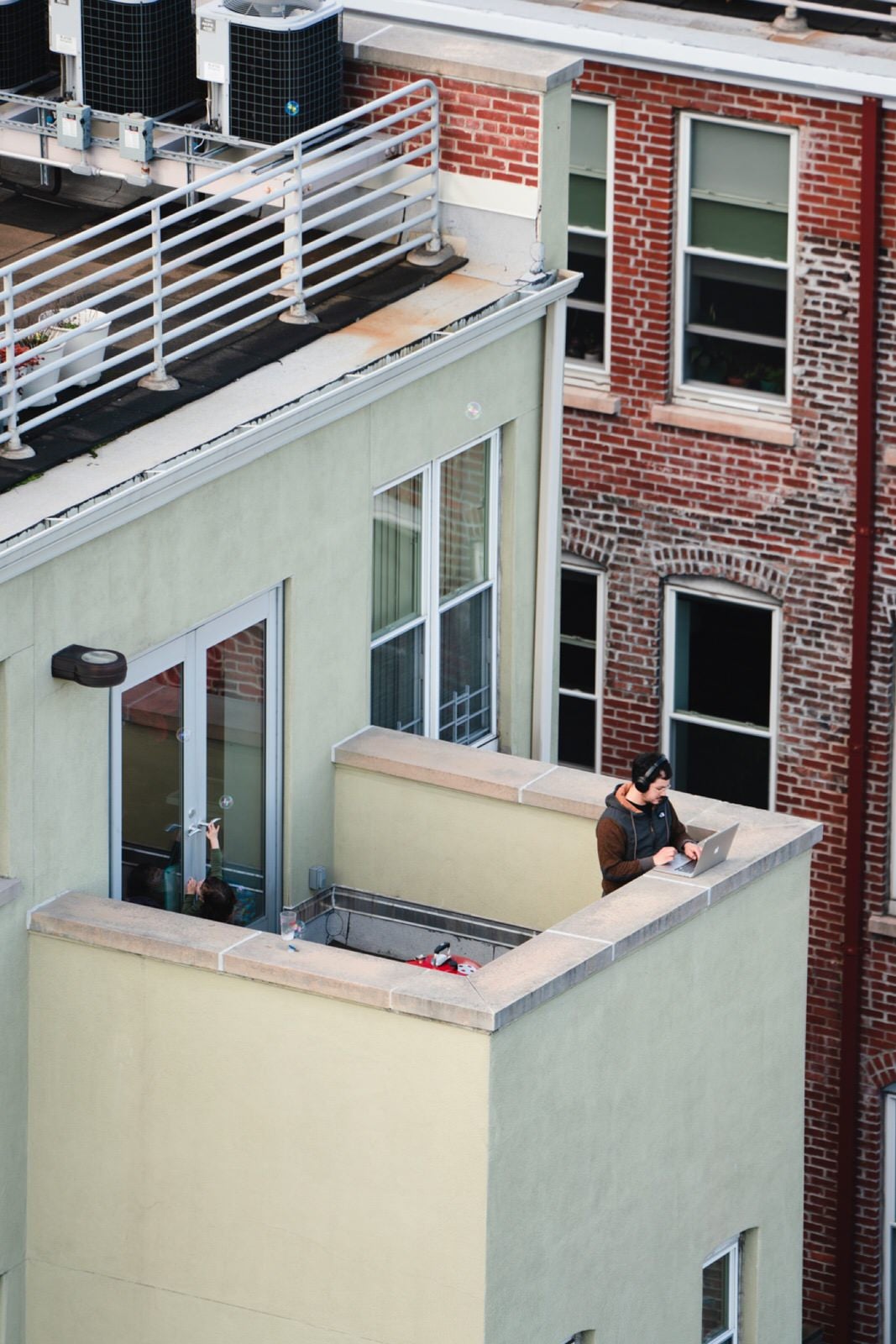 Sony α7R III. Sony 100-400mm f/4.5-5.6 G Master. 1/200-sec., f/5.6, ISO 200
For Jeremy, a professional portrait photographer who works with a diverse collection of major brands, the project has given him a creative outlet while practicing social distancing. "I'm craving to go out and document what New York is like during this time," he explains, "but I also want to be responsible. So I found a way that was safe and inside my apartment and I can still document what's going on and make art out of it. So I'm staying happy and productive."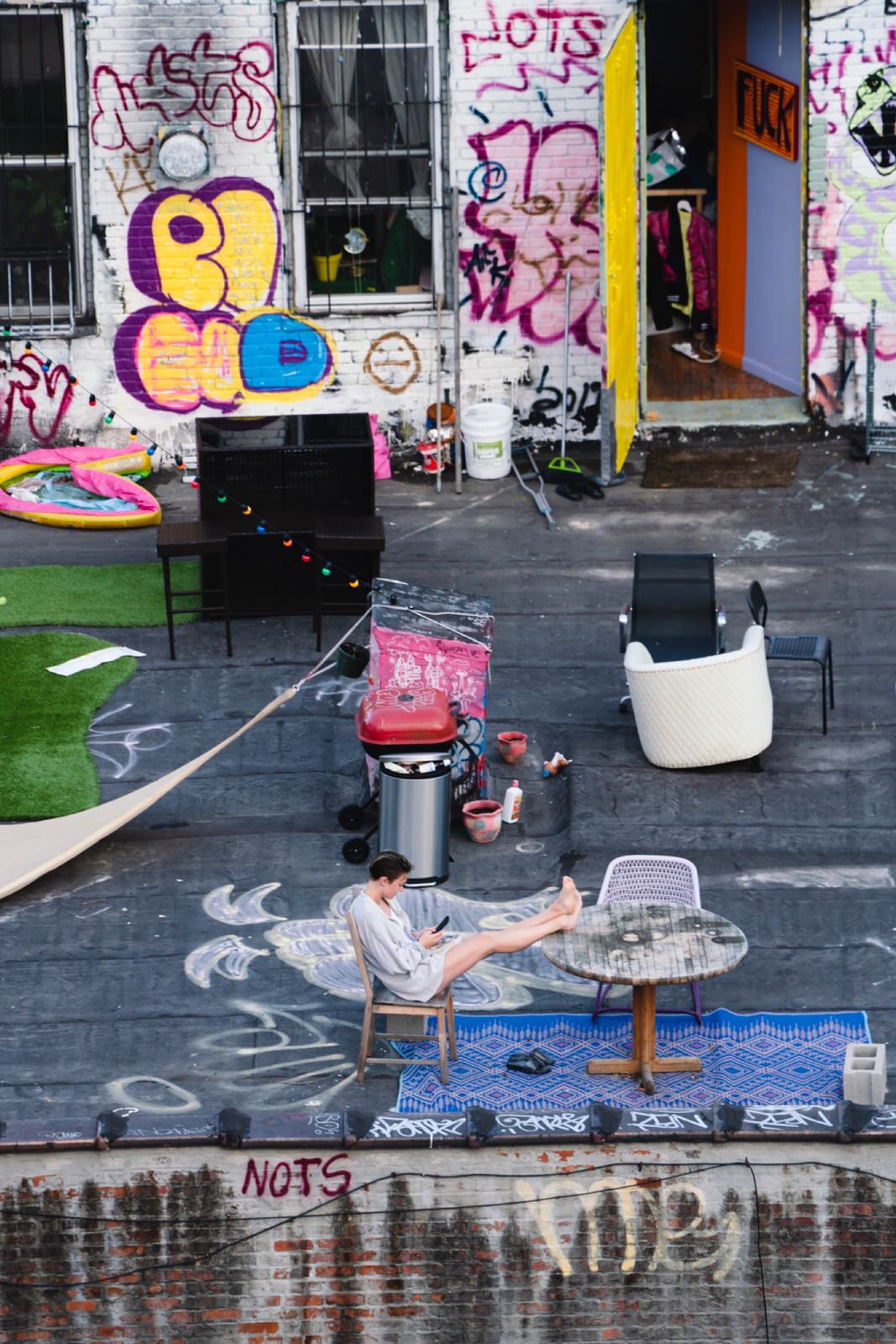 Sony α7R III. Sony 100-400mm f/4.5-5.6 G Master. 1/100-sec., f/7.1, ISO 400
Related to the project, Jeremy has become famous for another roof story. Using a drone, he did the social distancing equivalent of asking someone out on a date. He taped a note with his phone number and "text me?" to the drone and flew it from rooftop to rooftop, safely delivering it to a woman he had noticed.
The story prompted Jeremy to make a short video about how to date in the time of quarantine.
See more on Instagram: @jermcohen.