As the new Sony α6500 gets ready to go on sale, early reviews from the photo press are coming in. To test the camera's speed, 5-axis In Body Image Stabilizing (IBIS), AF performance and more, journalists used the cameras in a variety of action and low-light. Here are some of their impressions:
"So the built-in stabilisation proved effective for both stills and video, and valuable for composition as well as capture. Like other built-in stabilisation systems, it breathes new life into unstabilised lenses, particularly primes or third party options, allowing you to shoot in low light or film smooth footage handheld without stands or gimbals. It's also important to add it irons-out many of the minor wobbles which previously triggered the sensor's rolling shutter artefacts; so while rolling shutter can still be an issue on the α6500, it's less so than its predecessor thanks to the stabilisation."- Gordon Laing, CameraLabs
In his full review Laing has side-by side comparison images as well as 7 videos testing various a6500 features.
CameraLabs touch screen focus tests:
With 24mm f/1.8 ZA lens

With 85mm GM lens
CameraLabs detail test: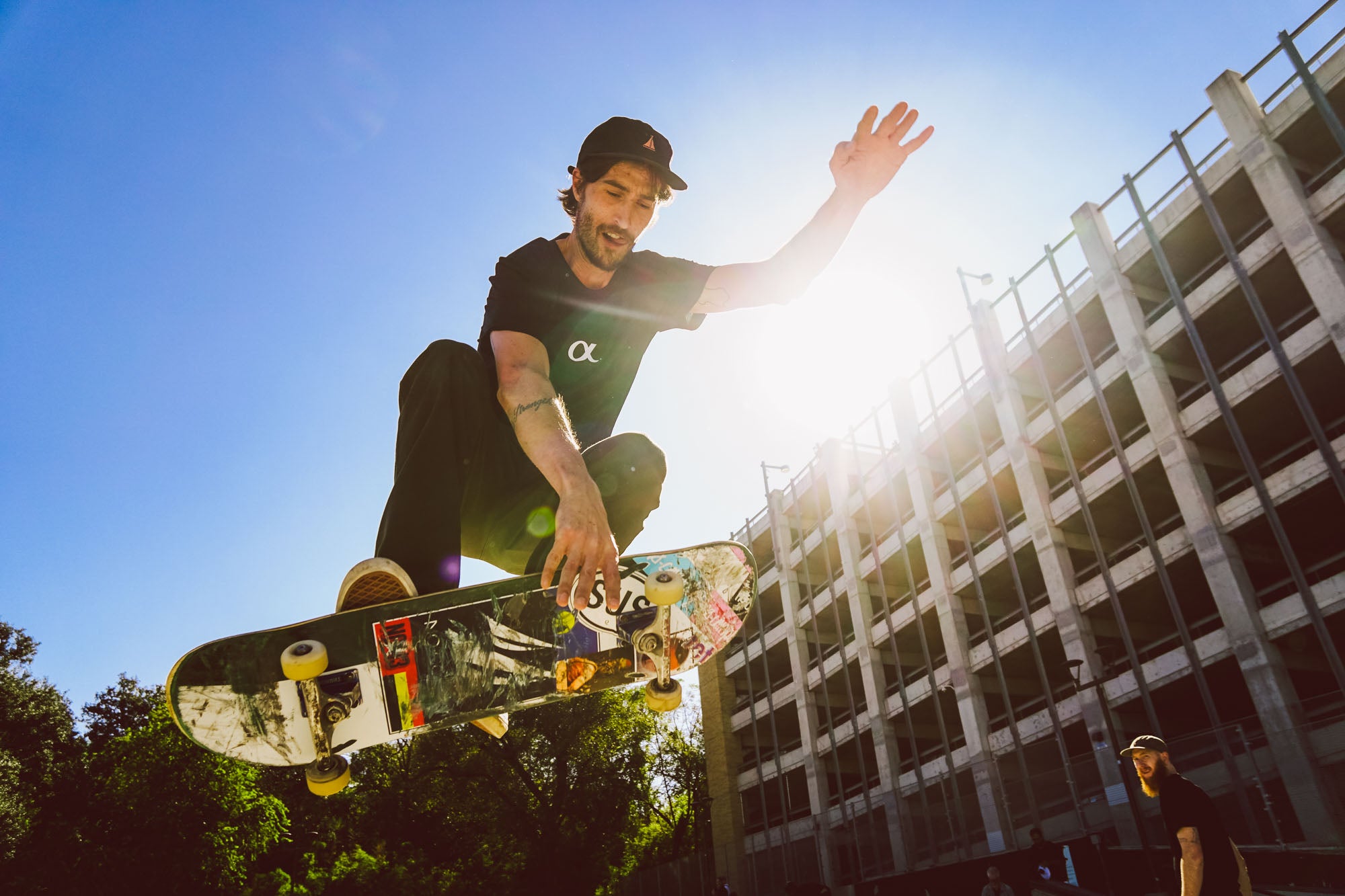 Sony α6500, Sony E 16-70mm f/4 ZA OSS lens. 1/2000-sec., f/4, ISO 200. Photo by Chad Wadsworth
"Technical talk aside, what I was anxious to learn about the α6500 is how it behaves in the field – is it confidence inspiring or does the tech get in the way of an organic shooting experience? For me personally, shooting the α6500 was like catching up with your fun friend from college who is now more capable, successful and perhaps a more well-mannered adult. Being intimately familiar with the camera controls from time spent with the original α6000 and then the α6300, the α6500 just puts a new polish on the experience. A feature like IBIS is pretty much set and forget and the deep buffer asks nothing of the shooter so in the end, if you aren't using the touchscreen feature, the experience is a nice combination of familiarity matched with some pretty significant operability and performance improvements. My confidence in the camera as a tool for high speed action and stable low light performance is high. My one wish would be for a native battery grip to help with comfort when holding the camera with longer lenses. At the same time, let's not forget that with such a small footprint, the α6500 makes for a nice take everywhere, definitive moment camera. While we were tasked with shooting a lot of action during the event, I equally utilized the camera as a street or portraiture tool." - Chad Wadsworth, SteveHuffPhoto
"In particular, the Sony α6500 has impressed me with its burst shooting speed and buffer size, as well as with its continuous autofocus tracking performance. I shot with a good variety of subjects and autofocus modes and found continuous AF to be swift and accurate once I'd familiarized myself with the camera." - Mike Tomkins, Imaging-Resource
"The in-camera stabilization is absolutely worth it and we would recommend for you video shooters. Overall, absolutely we would recommend the Sony ɑ6500." - Chris Monlux, Videomaker
"The camera is crazy in high speed auto. You're shooting, at least in JPEGs, non-stop.The buffer basically doesn't fill, so if you're a sports shooter that's a huge, huge improvement over the ɑ6300. The photo autofocus is great and that buffer makes a huge difference. The image stabilization for video is fantastic." - Max Yuryev
"The ɑ6500 is faster and more responsive, offering a deeper buffer with some internal changes that means that the ɑ6500 can capture 107 RAW images at 11 FPS. In the two days of shooting fast-action with the ɑ6500 I found very few frustrating slowdowns with the camera. It is much more responsive." And "There's no other camera at this price-point or class that offers so much in the way of pro-level features both photo and video." - Toby Gelston, PhotoRecTV