Davey Wilson photographs sports, but he is not a traditional sports photographer. Sure, he shoots athletes in competition, but he also documents their training and preparation, the lives they lead off the field, and he has a knack for capturing the intensity of their efforts. Instead of newspapers and magazines, his clients are advertising agencies and big name brands. He's a commercial photographer who specializes in sports and he's at the top of his game.
Growing up in England, Wilson was always into art. Had he gone to college it would've been art school, he says, but instead he fell into a career in the music business. He got a job in marketing for a major record label that took him to New York.
"I wanted to take a break from art," he says, "but the label would always find a way to make it part of my job. I ended up designing some marketing materials. And as the music industry downsized and they got rid of the art department and I had way more free time, I always had my crappy little DSLR and I couldn't help but take photos all around New York. It was just such an amazing place to live, you know? I grew up in England, I lived in Italy for a while and traveled all over Europe, but no place was ever like New York. The energy of that city, it's just such an amazing canvas. If you're an artist you can't not want to take pictures of that. I shot just for the fun of it."
By chance, every roommate Wilson ever had in New York was a working photographer. One of them, Daragh McDonagh, was not only very encouraging of Wilson's growing hobby but he also offered all sorts of valuable professional insights as he was working as an assistant to Richard Avedon, one of the greatest photographers of all time.
"He had drawers filled with Polaroids," Wilson says, "test Polaroids from Avedon's shoots. Tons of them. He had all the light setups, everything written down. I probably learned more about photography from living with him than anything else."
One day the record label's marketing department recruited Wilson to fill in for a photographer who had fallen ill. With just a few hours to prepare, Wilson nailed it. That led to another assignment and another, and the next thing he knew he was a full-fledged music photographer.
It didn't take long for Wilson to become frustrated by what he considered a cutthroat industry. So when a former marketing contact called to hire him to photograph a cycling team, Wilson was ready. [Read more about Wilson's photography for team Axeon Hagens Berman.] With regular work for the cycling client added to assignments shooting soccer and rugby, Wilson's career shift was complete. He relocated from New York to Utah and traded late nights and club lights for early morning shoots outdoors. Now he's a commercial sports photographer for clients like Klean Athlete, Unilever and The North Face, for whom he recently completed an especially intense assignment.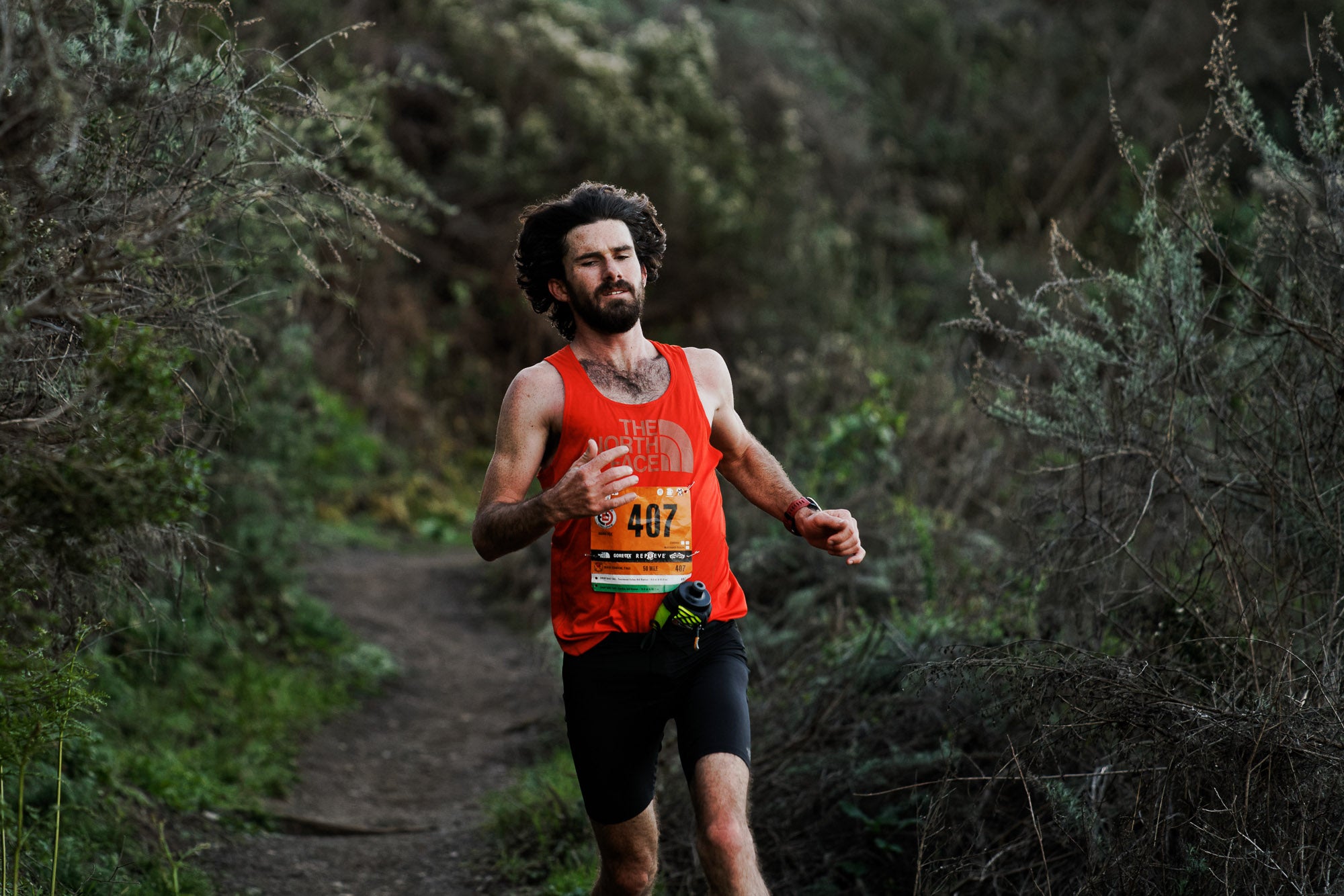 "It's a 50-mile ultra race," Wilson explains, "called The North Face Endurance Challenge. They do them all over the country. So they had two goals. They wanted to promote the race a lot more on social media and then also promote their new 2017 Flight Series Collection. They already shot the fashion portion, but they wanted something more documentary and a little bit lifestyle – actually showing the athletes in action. My focus of the shoot was the finish, because that's when all the emotion comes out. They just ran 50 miles; I'd be throwing up. I can't even imagine. There was one guy that fell over and they ushered him into the medical tent. There's people crying, bleeding, throwing up – the whole nine yards."
Though Wilson didn't run the race himself, it was still quite challenging—physically, creatively and even logistically. He needed to strategize to be where he would find more than just intense action, but also where the athletes' emotions would come into play and help to tell the story of the grueling event.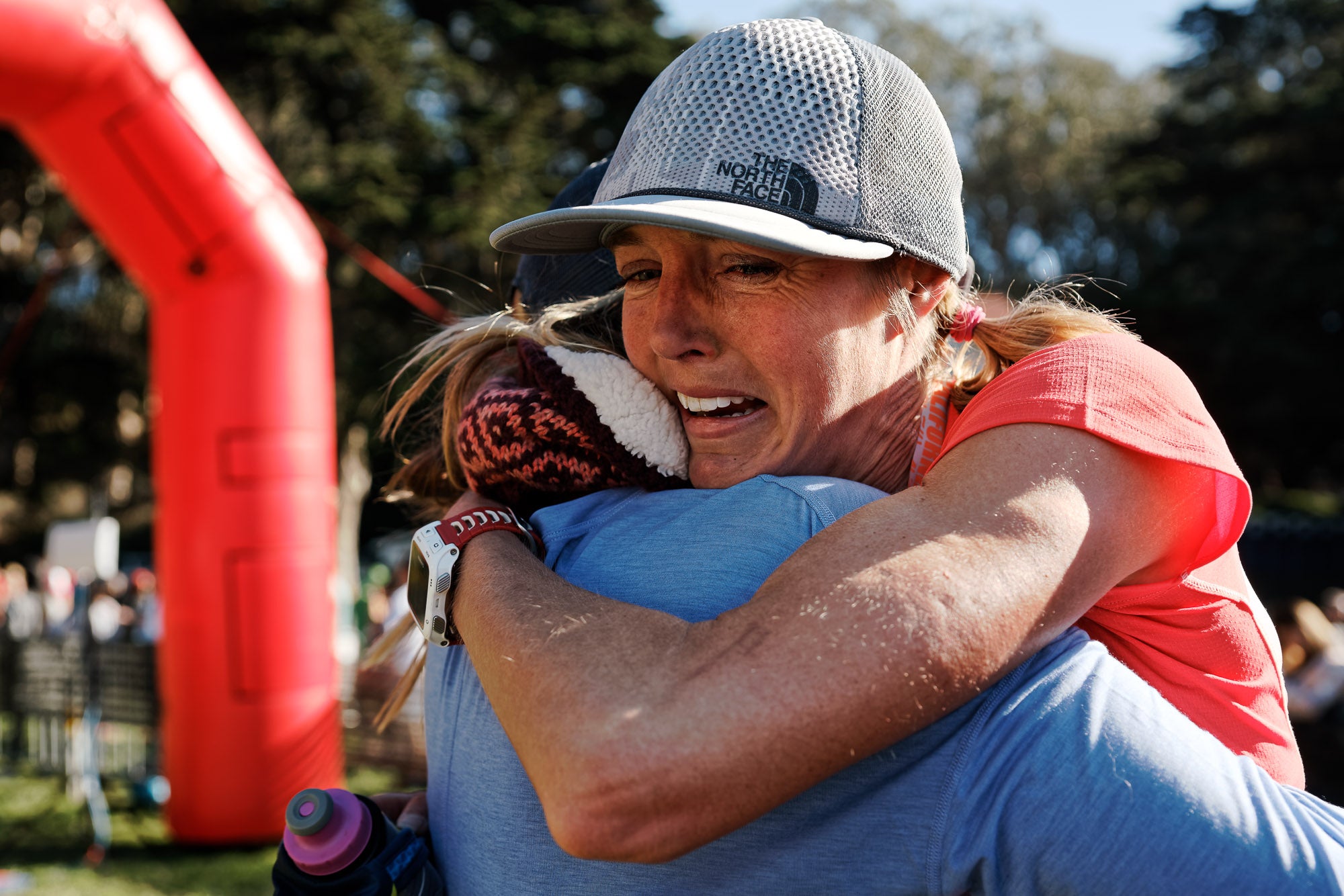 "This was actually the first campaign I shot with my Sony α99 II," he says. "I literally got the cameras two days before. I really wanted to shoot this campaign with this new camera."
Wilson says he knew his client's usage would be primarily web, but he says the image quality and higher resolution of the α99 II still come into play.
"People say, 'oh it's going to be online, you don't need all that resolution,'" Wilson says. "But they don't understand the way digital photography works. It applies to anything digital, whether it's music, movies or whatever—whatever resolution you capture it at, it's always at that resolution. You want to start at the best possible starting point because when you down sample it and get smaller and smaller it looks clearer and holds more detail. There's just something about it. And that's the thing I get working with that camera."
"One shot from the start of the race," he continues, "it's a guy with a bandana on his face in the pitch black at 4:30 a.m. It was crazy; I shot it at ISO 25,600. And it's the first shot The North Face picked for their social media campaign. I never dreamed that I could have a photo from a commercial shoot at ISO 25,600."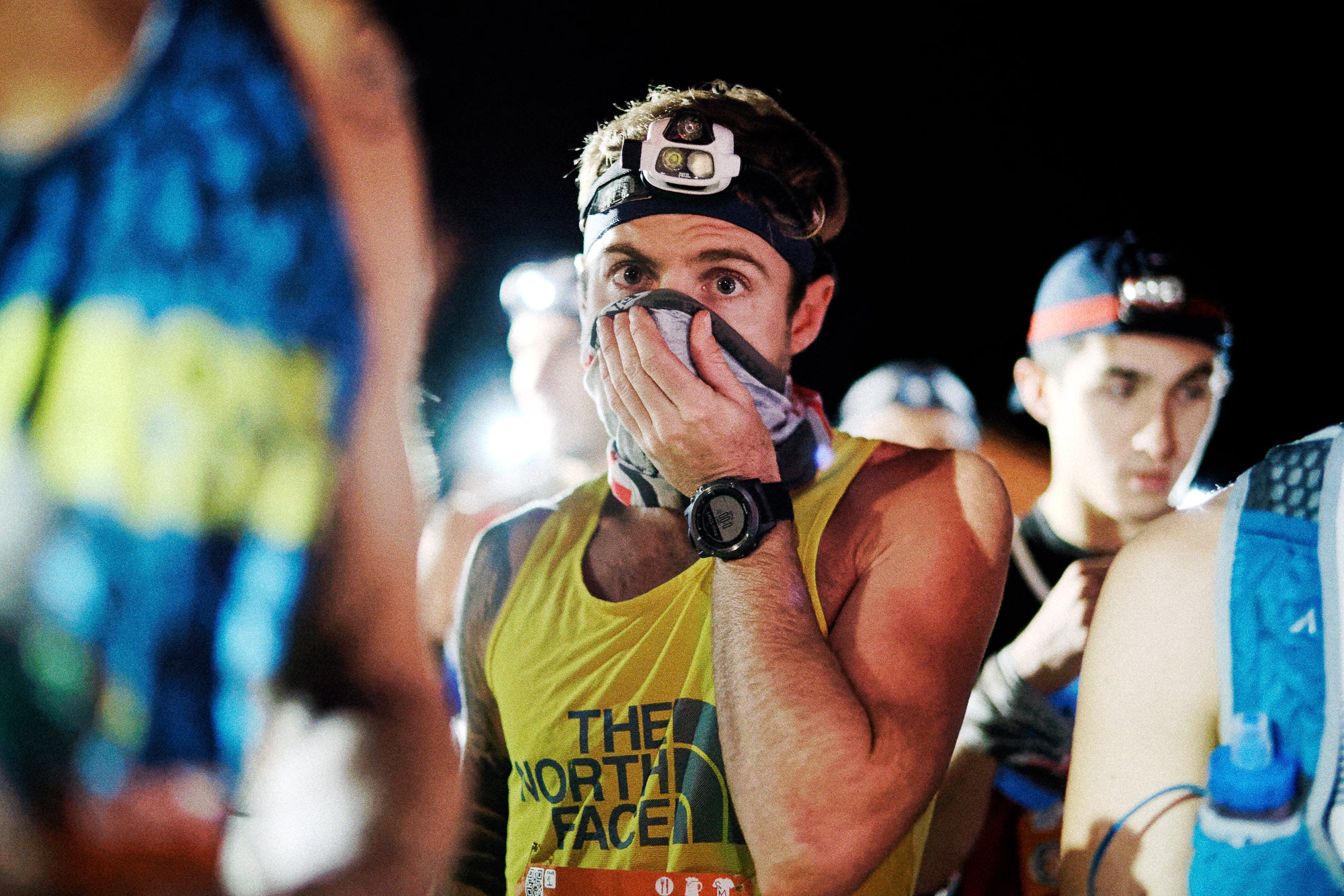 Generally speaking, the end of the race is where the best shots are to be found. The middle of the race, sure, it shows intensity and focus and the will to endure, but the end of the race is where Wilson says he's able to capture the highly emotional moments that depict the thrill of victory and the agony of, well, victory as well.
"It's crazy how you can just have images of the end of the race and the beginning,
 he says, "and not show anything from the middle but tell a whole story. I think the focused images—it's four images they're focusing on—in those four images you really see a lot. You can just tell what went down. It's crazy how a photo can say so much."
"I have one of this woman," he says, "she's down on her knees totally bawling with her hands over her face, after she finished. I have this philosophy when I'm shooting. For me when I show pain like that, the pain that you have when you succeed, it isn't weakness. It's strength. You did it and it was so hard. And the emotion that comes out of you shows how hard it was. It actually makes you a stronger person, because if it was the easiest thing for you to do, it's not as big of a deal. So man, I had respect for all those guys, for anyone who ran that race. It's intense."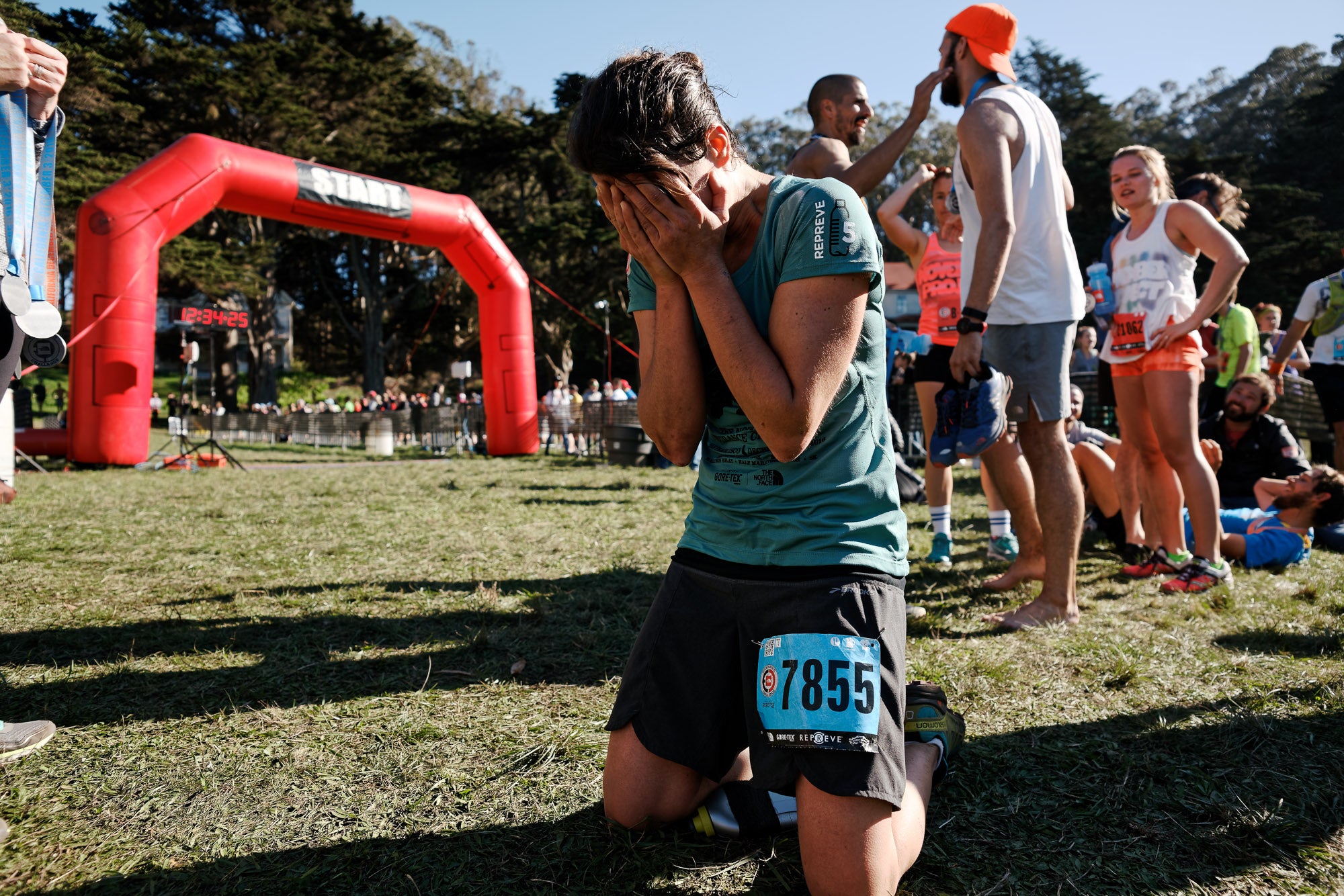 Wilson says his 12-hour day started at 3:30 a.m. He was checked out of the hotel by 4:00, on site at 4:30 and shooting nonstop until 4:00 p.m. He had backups for everything in the car, but out on the course he carried his essentials.
"I carried two α99 IIs with battery grips on both of them," he says. "And I was using a Black Rapid harness that has pouches on it. One big side pouch has my energy bar and then on the side I've got another pouch holding a couple more batteries just in case. I have two cards in each camera, each 128 GB, so I really didn't run out of storage space. I had a 70-200mm f/2.8 G2, the 300mm f/2.8 G2, the 50mm f/1.4 Zeiss, the 24-70mm ZA II. And I have a Giottos Rocket blower just in case I get some weird dust on the mirror or lens when change lenses. You never know when that's going to happen. Also ROR, Residual Oil Remover. It's my favorite cleaner to use for my lenses and bodies. I swear by that stuff."
"I also usually have a flash and a Gary Fong LightSphere," Wilson adds. "It really works and I never know if I'll need a flash. The amber dome on the LightSphere works so well. And there's one other thing I do that I don't think a lot of other photographers do. I always custom set my white balance. I never use auto white balance, ever. That's part of the why my color is the way it is. There's nothing worse than shooting auto white balance and having to change the white balance in every shot, and trying to find a gray spot in there. It wastes so much time and you're never going to get what it should have been. When I custom set the white balance on this camera, the color looks almost perfect. And then when I do my little shift on it, it looks even better. That's what I tell my assistants who work with me. It's one of those little things, like spot metering and taking control of that metering system and focusing on that one spot that's going to make the whole image pop. Custom white balance and spot metering—those two things will make all of your photos look better."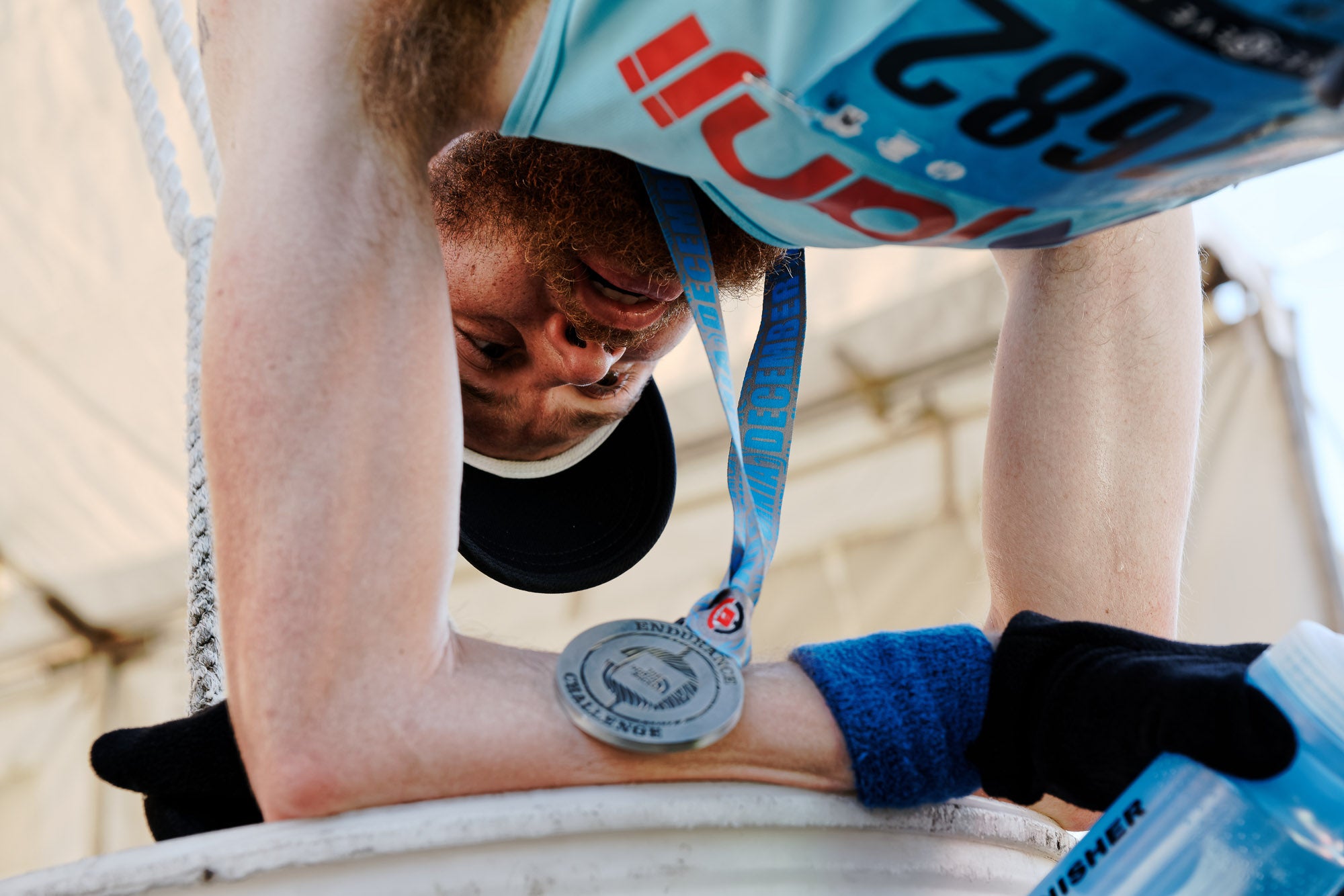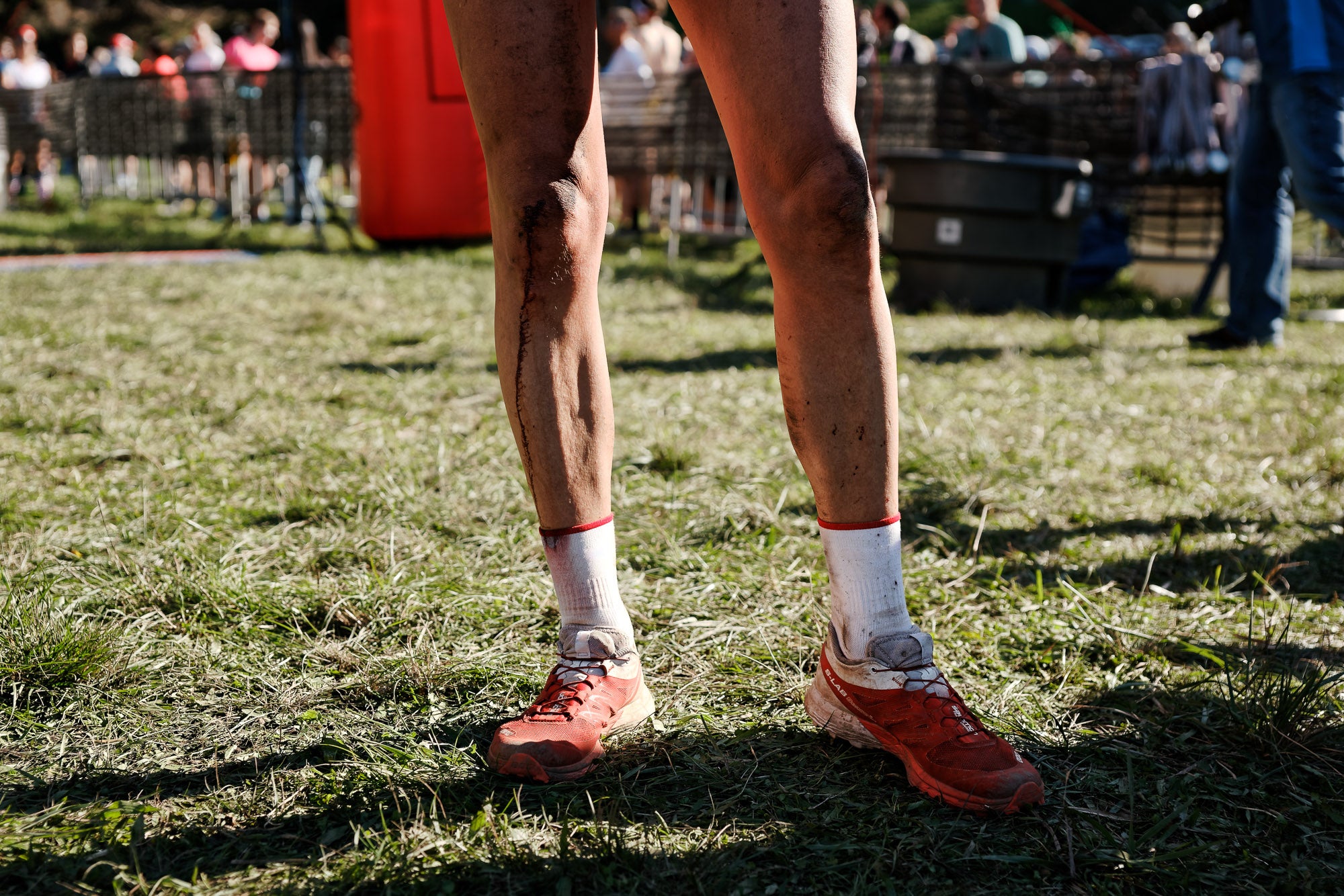 Wilson was given complete creative control by his clients at The North Face as well. He says their support is evident in the photos he was able to make.
"Some other brands you work with," he says, "you go through an agency a lot of the time. It's awesome that that's changing. But what's so cool about working with The North Face is they do it all in house, so you're working directly with the brand, so there's less chance for things to get lost in translation. If they want something to change while you're shooting, they just tell you. It was so great working with them. They were like 'this is what we want, but we also hired you because we like what you do, so just do your thing.' The whole dynamic was just awesome."
"I've been on shoots where the client wanted me to wear a radio," Wilson says, "and they kept talking in my ear. Finally I threw it out and I said 'I'm not wearing that thing' and I kept shooting. I couldn't take it any more! It was distracting. When I shoot I get so focused on the frame that I don't really hear, I kind of tune everything out."

In the end, Wilson's clients at The North Face were incredibly pleased with the photographs he delivered—as they fully expected to be.
"I'm a big fan of cycling," said Robert Wassmer, social media coordinator at The North Face, "and through that lens I became aware of Davey's work. Davey has a natural ability to capture raw moments of high competition, especially in race environments. He is able to show the gritty, emotional side to organized competition and can capture this with really unique compositions. We wanted to show our audience the real side to running these races—the pain, the hardship and the triumphs. Davey didn't have much experience capturing running, but his experience with racing correlated perfectly into the setting. And the end results are incredible. We couldn't be more stoked on what Davey came back to us with. Overall, his photos are real. The photos have nothing superficial about them. They are incredibly rich with story and give us insight into the personality of the runners. Since I started at The North Face I've made it a goal to shift outdoor photography from the (often times) façade or artificial nature that I see saturating the industry into a more real, gritty and emotionally rich photography that anyone can relate to. Davey's work in the space is exactly this."
See more from Davey Wilson at daveywilson.com