Outdoor lifestyle photographer and Alpha Collective member Stevin Tuchiwsky (@stevint) likes to document his wild adventures in the backcountry. "I have always been passionate about capturing the adventures I take part in off the beaten path, photographing my peers and fellow athletes in some of the most breathtaking places," he says. "With a diverse and in-depth knowledge of the backcountry and most common outdoor sports, I have the edge to push outdoor documentary photography to new levels. I have been making photos for over 10+ years alongside a career in engineering and currently call Calgary, Alberta, Canada home." He takes an annual trip to capture the larch trees in the Canadian Rockies each fall, and one year that stands out to him in particular is when he was surprised with a dancing show of lights overhead. Keep reading as he shares the story behind how he captured this image of the aurora borealis with the Sony Alpha 7 II and Sony 16-35mm f/2.8 G Master.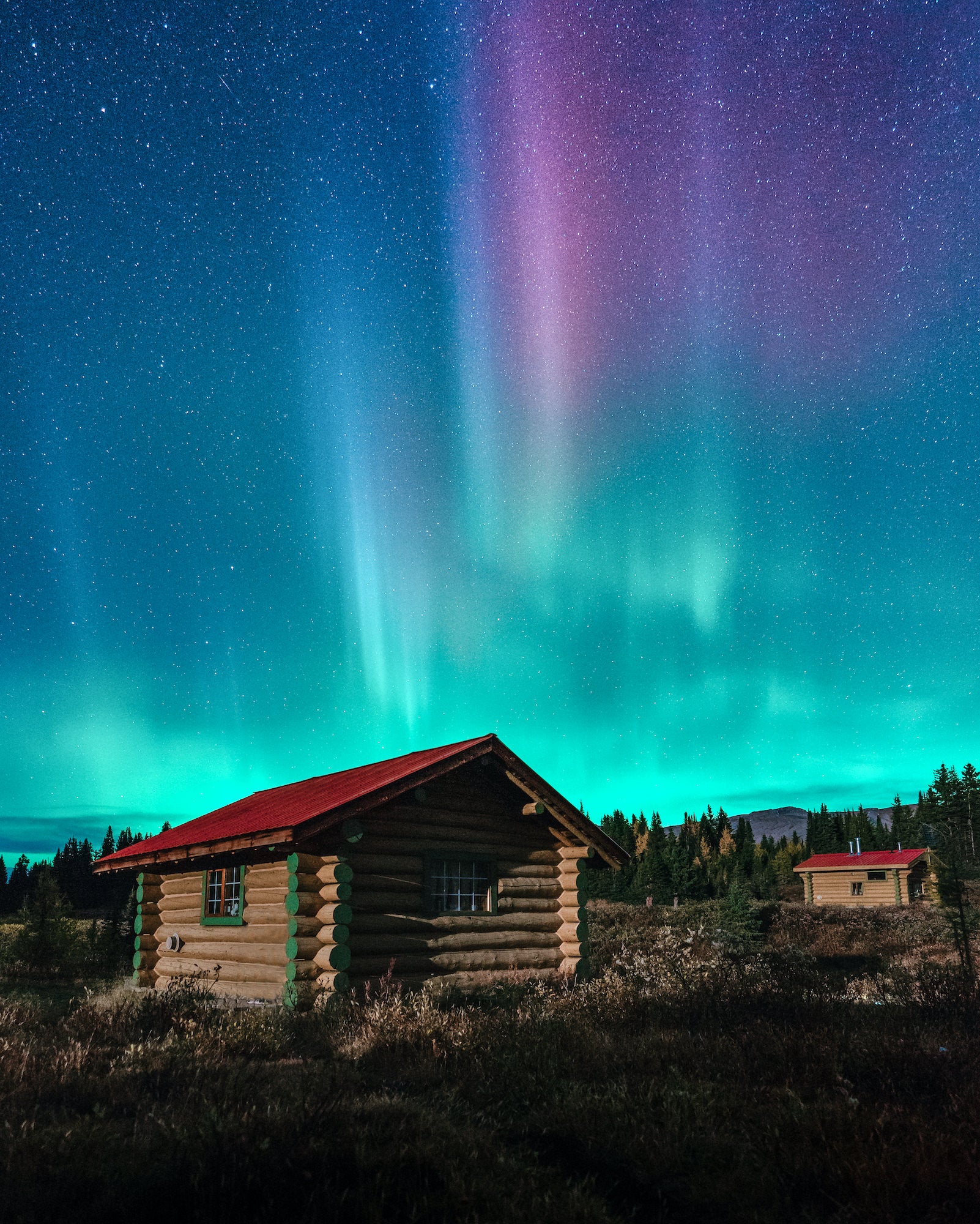 Photo by Stevin Tuchiwsky. Sony Alpha 7 II. Sony 16-35mm f/2.8 G Master. 15-sec., f/2.8, ISO 1600
See how outdoor lifestyle photographer and Alpha Collective member Stevin Tuchiwsky captured the definition of the aurora with this classic, fast, G Master zoom.
Finding The Moment In The Sky
Almost every year we do an annual trip to Assiniboine in the fall for the larch season in the Canadian Rockies. While the majority of the trip is driven to capture the gorgeous Fall colors we were pleasantly surprised by the aurora that night. Without checking the aurora forecast prior to heading into the backcountry and with no service, we didn't know there would be any aurora activity. While shooting the Milky Way that night we looked over and could see it starting to glow, and with a brief moment of eruption in the sky was able to capture this shot.
A Fast Lens To Capture Definition
This photo is a few years old now and was shot on the Sony Alpha 7 II with the Sony 16-35mm f/2.8 G Master lens. The faster lens allowed me to shoot at a quicker shutter speed to capture the definition of the aurora. Along with the great low light capabilities of the Sony Alpha series cameras, this allows me to push my ISO when needed with little worry about noise. This is a testament to Sony, even with this older body and how things have only improved.
A tripod is always a necessity while shooting low light landscape photos. On top of that, having a lens that allows more flexibility in capturing light, along with having confidence in a camera to handle tricky ISO situations with a great dynamic range helped me pull off this shot. The added assist here was that there was almost a full moon that night. While sometimes it can wash out the sky, the light source from the moon was perpendicular to where I was shooting, maintaining darkness and detail in the sky while also adding a light painting effect. This was shot at 2.8, with a 15-second exposure and ISO of 1600.
Editing To Complement The Scene
I generally ingest my photos through Adobe Bridge, and then post-process in Adobe Camera RAW. For nighttime shots I generally prefer a bit of a cooler temperature but try to maintain the edit so that it complements the scene. Otherwise, my general workflow is lens correction, crop, preset/camera profile to suit desired outcome, HSL adjustment and general overall adjustments (brightness, contrast, vibrance, etc.) From there I import to Photoshop for any fine adjustments and cleanup.
Follow along on Tuchiwsky's adventures and see more of his work on his Instagram @stevint.