Mike Curry (@mikecurryphotography) has been a full-time professional photographer for 40 years. He grew up in Yorkshire and moved to London in 1982, initially working for several years in the Selfridges' photography studio. In the last 10 years, he has been concentrating on commercial projects commissioned by clients, including Canary Wharf Group, Caprice Holdings and the National Maritime Museum but is primarily known for his abstract work, embodied in his book, "Fleeting Reflections" published by Triplekite.
Professional photographer Mike Curry describes how he captured this image, "Frequency," using his Sony RX100 VI camera and no Photoshop.
Mike's portfolio showcases his ability to create beauty from the overlooked. He has won awards in international competitions and has been featured in the Sunday Times Magazine and has written articles for Outdoor Photography and Amateur Photography magazines. Recently, he was named the winner of the Intimate Landscape category in the Close-Up Photographer of the Year Competition. We were blown away by this unique shot and learned more about the story behind it!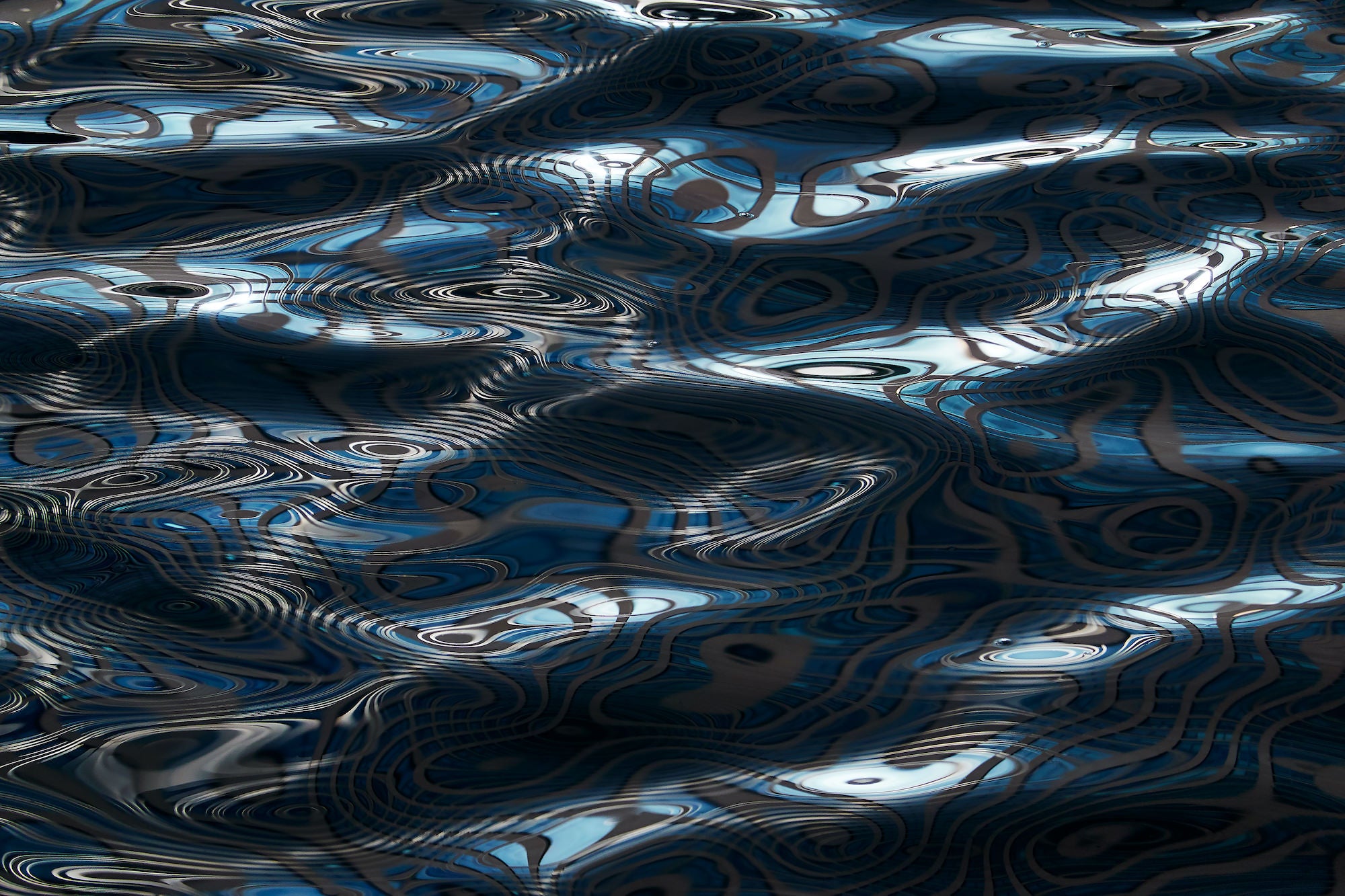 Photo by Mike Curry. Sony RX100 VI. 1/250-sec., f/4.5, ISO 125
Searching For Fleeting Moments
I was scouting new locations in Canary Wharf in London for some new areas that looked promising for my reflections work. My Fleeting Reflections series is an ongoing project and I was keen to get some new material for my next book, Fleeting Reflections II, due out in early 2023. You can never predict what sort of thing might be possible for this sort of work, you have to really search, be patient and wait for the right conditions, which are fleeting moments, as they depend on the visibility of the sun, the strength of the wind and the movement of the water.
Magic With A New Camera
I was wanting to try out my new Sony RX100 VI as I had heard great things about its capabilities from other professional photographers, especially its fast shooting speeds and slow motion video capabilities. I know quite a few photographers who carry one round. Being new to the camera I struggled at first not knowing the best settings to try but when I got them right it was magical. The camera was amazingly capable of photographing what is a very tricky subject to capture.
My camera settings were 1/250-sec., f/4.5, ISO 125. I had to change the autofocus to continuous and use a high frame rate and then when I got it right it worked like a dream. Everything was just handheld with no accessories..
I like to present an accurate version of what I actually saw so the image that only had levels/curves/clarity adjustments in Capture One and really that is it, no Photoshop needed, all done in camera. The difficult part was actually finding this area of water, they are extremely hard to locate.
See more of Mike Curry's work on Instagram @mikecurryphotography.