My name is Isaac Woo (@isaacwoo) and I am a concert photographer and videographer based in Hong Kong. I first started taking photos when I was traveling with my girlfriend around the globe just to create memories, and it quickly became one of my favorite things to do. I started as a pop and R&B concert photographer, but now I am more focused on shooting jazz and instrumental concerts. I am a professional violinist as well, serving music is what I do and I think visuals are a form of music presentation. As a music lover and musician myself, I think there are a lot of forms of music presentation other than instruments. Dance can be one, and visuals can be one as well. I am having so much fun now when I am playing music because I will have a lot of visual presentations that keep popping up in my head, which has widened my scope for making art as well. I think that through visuals, I am able to think very differently.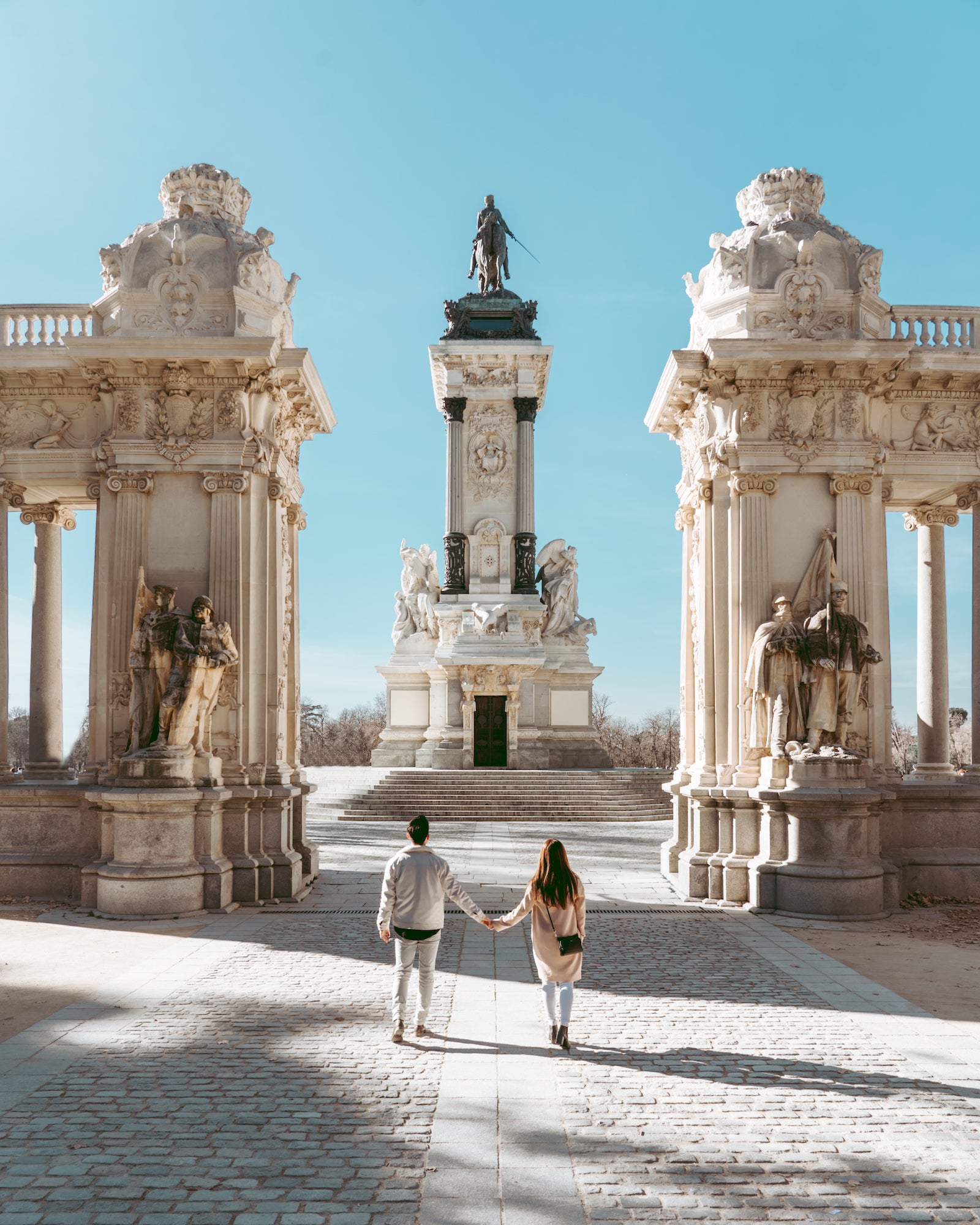 Photo by Isaac Woo. Sony α7 III. Sony 24-105mm f/4 G. 1/100-sec., f/8, ISO 100
Inspiration & Location
This photo was taken in El Retiro Park in Madrid, Spain where we had traveled to celebrate my girlfriend's birthday. When I travel, I always look for symmetry and interesting architecture. My girlfriend and I were relaxing and having coffee in the park and I noticed these beautiful, intricate columns framing a stone monument. At that moment I thought making a minimalist photo would be great. In my opinion, symmetry creates balance and looking at symmetric objects makes me calm and feel peaceful.
My Traveling Camera & Lenses
I use my Sony α7 III for all my photography work. I have been shooting on Sony gear since June 2018 and I am in love with this beast. Since I am also a concert videographer, I think the Sony α7 III has a great balance between photo and video. Fast autofocus, super sharp images, great low light performance, and various choices of picture profiles allow me to explore different possibilities when I'm shooting. I especially love shooting in cine4 picture profile – it offers a lot of room for post-production.
This photo was captured using the Sony 24-105mm f/4 G lens. I normally have three lenses in my camera bag when I am traveling: Sony 24-105mm f/4 G, Sony 70-200 mm f/2.8 GM and a 12mm lens. The 12mm lens was too wide and I wanted to avoid heavy distortion on this photo. In order to make a nice symmetric minimalist photo, I used the 24mm focal length with my 24-105mm lens.
How I Got The Shot
I shot this particular image at a focal length of 24mm and at 1/100-sec., f/8, and ISO 100. I chose f/8, 1/100 because I wanted everything to be captured without any blurry images at the back in order to get the sharpest image I could. I put my camera on a tripod around 10-15m away from where we were standing, set the 10s timer and then ran back beside my girlfriend within the 10s timeframe. I think this was a lucky capture, as we did this on the first try.
Post-Production
I first imported the photo into Lightroom to do color-grading. I didn't do much, but in order to get this look I reduced the concentration of yellow and increased the concentration of blue by a bit. I then imported it into Photoshop to remove crowds at the back (though we took the photo right before the area closed for the evening so there weren't too many people in frame). When I am scrubbing out crowds, I use a clone stamp tool first then a healing brush tool for fine tuning. I've found myself doing this most of the time when shooting in crowds. I think the major reason I do this in post-production is that I want a clean image focused on either the scenery, architecture or person I'm capturing.