Photographer, filmmaker and National Geographic Explorer Brooke McDonough (@Brooke_McDonough) recently released a film in partnership with The Michael J. Fox. Foundation. The film follows McDonough's grandfather, lovingly referred to as Captain Jim and his experience as a veteran living with Parkinson's Disease. McDonough had an interesting experience filming such a personal story, and she shares her filmmaking process and the story behind the film.
Filmmaker and National Geographic Explorer Brooke McDonough recently released this film following her grandfather and his experience as a veteran living with Parkinson's Disease.
Previously, I knew very little about the disease, but about three years ago I moved in with my grandfather, Captain Jim, who had been diagnosed with Parkinson's Disease (PD). The year we lived together brought Captain Jim and I closer than ever, our bond is still precious to me. That year was also a crash course in learning about PD. The more I learned, the more I felt compassion for the community and wanted to help support it. As a storyteller, I knew that sharing a personal story was the best way I could help support PD research.
Parkison's is a neurodegenerative disease. The Michael J. Fox Foundation describes it by stating, "Parkinson's disease (PD) occurs when brain cells that make dopamine, a chemical that coordinates movement, stop working or die. Because PD can cause tremor, slowness, stiffness, and walking and balance problems, it is called a "movement disorder."... PD is a lifelong and progressive disease, which means that symptoms slowly worsen over time."
The film introduces Captain Jim and the struggles and fears he faces with PD. We also hear from my Aunt Becky, a doctor and a Navy veteran herself, as she discusses the tradition of service in my family. Our family signs up for a major study: the Parkinson's Progression Marker's Initiative (PPMI), to help support Parkinson's Research. We really tried to touch on themes of service, tradition, and living a full life even with a diagnosis.
Filming
Photographer and filmmaker Eric Lee (@itselee) and I shot the documentary over the Fourth of July weekend. My family gathered for vacation and Eric and I followed them around, documenting everything we could. It was an odd experience for me, as my family was talking to me and including me in the celebrations, as they usually do. I ended up in a dual role as filmmaker and family member. But in a story so personal, I think it just adds to the intimacy of the story. For example, you can sometimes hear my voice asking Captain Jim questions and I think our bond comes across.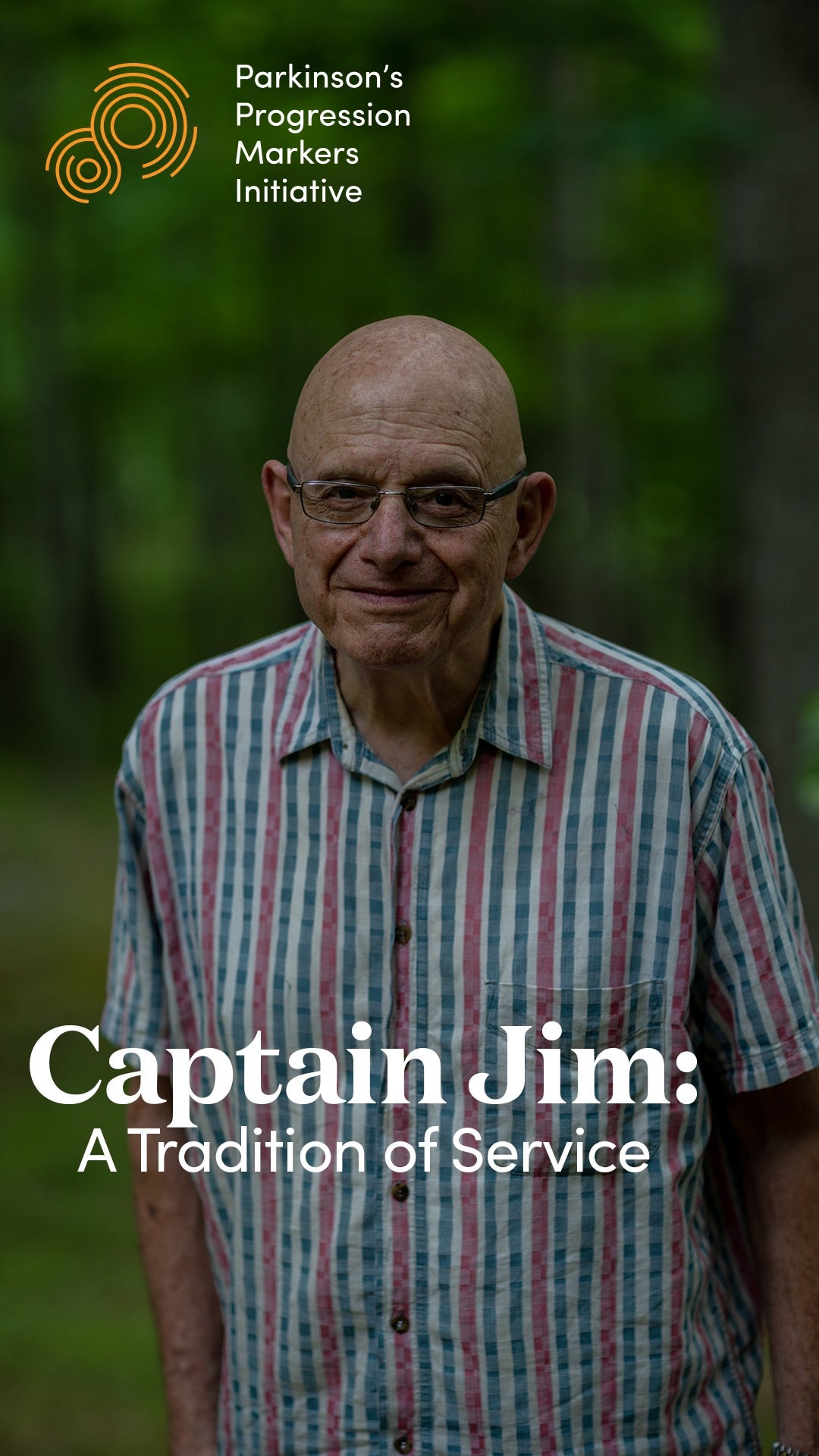 We shot the documentary on three Sony cameras: the Sony Alpha 7R IV, Sony Alpha 9 II and Sony Alpha 7 IV. We used a variety of Sony lenses including the Sony 24-70mm f/2.8 G Master, the Sony 35mm f/1.4 G Master and the Sony 90mm f/2.8 Macro G. This was my first film shot on Sony and I could tell the difference in the quality immediately. We handheld everything except for the interviews, and the internal stabilization made all the difference. I also just loved having a smaller setup. Captain Jim was a little nervous with all the gear at first, so it was helpful for it to be as unobtrusive as possible. It helped him let his walls down more quickly.
A Challenging Scene
As my family has three generations of U.S. Navy veterans, the Fourth of July is a major holiday for us. We always gather at our river house and perform our traditional celebrations. We have a cookout, a bonfire, and sparklers. I knew this scene was going to be important to the film, the iconic celebration of service. And I am thrilled we shot the documentary on Sony because the only light sources we had were the bonfire and the sparklers. We were able to push the ISO well beyond what I typically would have and the footage still looked great.
After lighting the sparklers, Captain Jim began singing "Anchors Aweigh," the fight song of the United States Naval Academy and unofficial march song of the United States Navy. It was such a special moment, and I knew it would be critical to the film. At that moment I knew the Sony cameras were able to capture it beautifully. That scene ended up being the closing scene of the film, the last images before the call to action.
Storytelling For Empathy
I've known the power of storytelling for quite some time. I've admired the work of Sony Artisans Cristina Mittermeier, Paul Nicklen and Andy Mann with SeaLegacy, and how they use stunning imagery with intimate storytelling to create empathy and enact change. That power is something I was hoping to draw on in this film. We need people to participate in studies like the one in the film to make progress in Parkinson's Disease. It has been an honor to share my grandfather's story with the world. And I hope it has the impact we are looking for.
Anyone can sign up for this study and help people like my grandfather. Sign up for PPMI HERE.
See more of Brooke McDonough's work on Instagram @Brooke_McDonough.