Juliette Sutherland (@Juliette_Films) is a freelance documentary filmmaker, artist and photographer based in Portland, Maine. Her gear bag is meant to be portable yet still cover a wide range of needs around photo and video. As a surfer, she loves to document the experience of the local winter surf community she's a part of through photos and videos. She's also traveled the world with her gear kit, making documentaries in India, Hawaii, Switzerland, Nicaragua, Belize and more. She uses the compact size and light weight of her Sony Alpha 7 III to travel easily and to adjust to the unexpected conditions when capturing documentary film footage. Learn more about the gear in her hybrid kit below.
This freelance documentary filmmaker & photographer's Sony Alpha kit is portable with the essential elements for adjusting to unexpected conditions on the fly.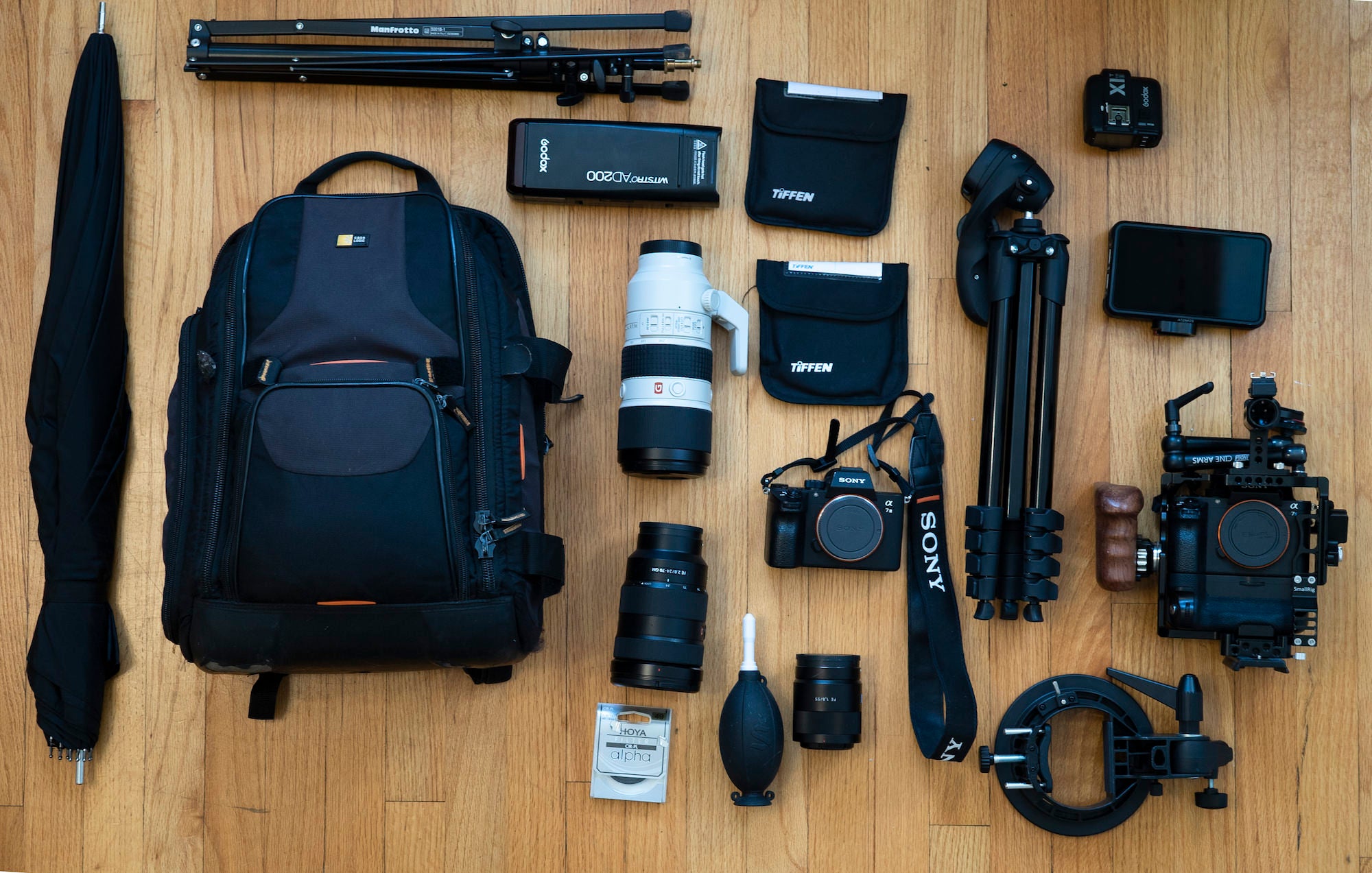 Cameras

Sony Alpha 7 III: I shoot with the Sony Alpha 7 III because it's got great specs for shooting photo AND video. I like to interchange them and trust that I'll be getting the resolution and quality I need - 25 megapixels for photo, and video in 4K.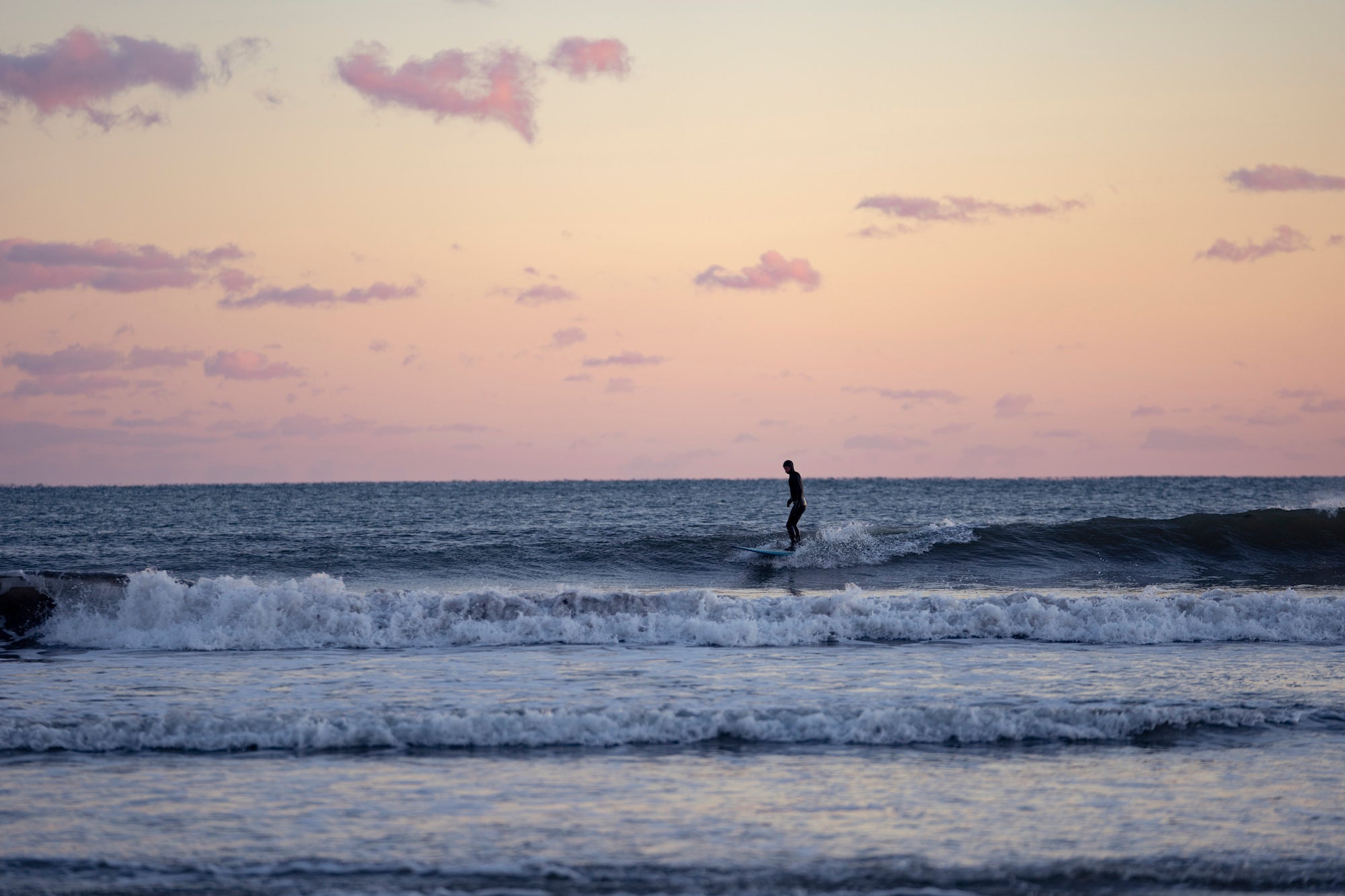 Photo by Juliette Sutherland. Sony Alpha 7 III. Sony 70-200mm f/2.8 G Master. 1/200-sec., f/2.8, ISO 80
Sony Alpha 7S II: For my video work I have two Sony Alpha 7S II cameras with an extended battery pack and Smallrig cage so I can mount an external monitor and shotgun mic.
Lenses

Sony 55mm f/1.8: For lenses, I mostly shoot photos with the 
Sony 55mm f/1.8 because it's super sharp and light. I put it in my bag whenever I'm going hiking or to the beach, or hanging out with friends. I shoot mostly wide open and appreciate the autofocus functionality, along with the 10fps continuous shooting when photographing people.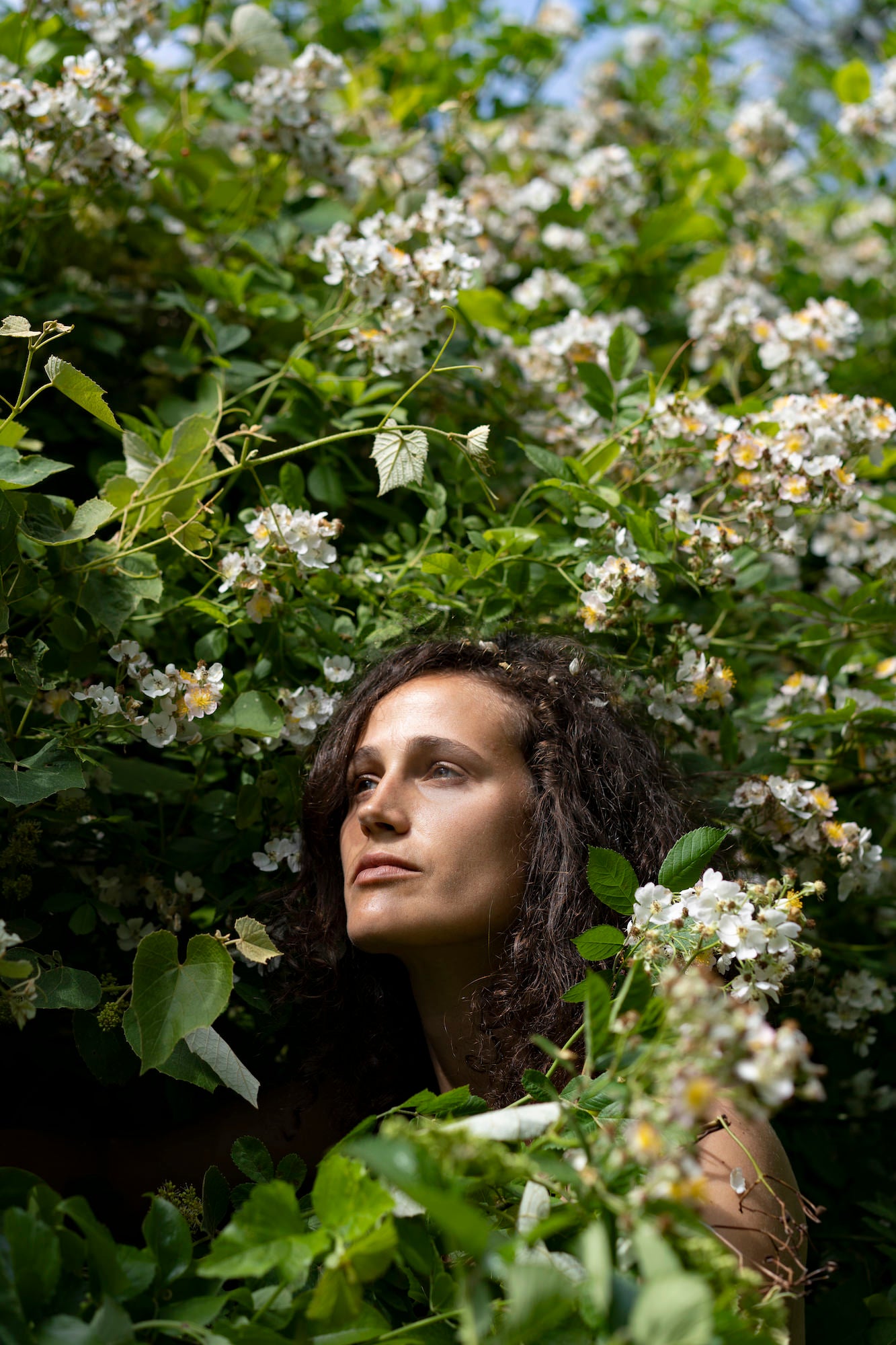 Photo by Juliette Sutherland. Sony Alpha 7 III. Sony 55mm f/1.8. 1/1000-sec., f/3.5, ISO 100
Sony 24-70mm f/2.8 G Master and Sony 70-200mm f/2.8 G Master: For my documentary film work, the only lenses I need are the Sony 24-70mm f/2.8 G Master and Sony 70-200mm f/2.8 G Master. These two lenses pretty much cover the whole range when shooting on-the-fly documentary. I also love using the 70-200mm to shoot surfers at my local break. These lenses are sharp and, along with the internal stabilization of the camera, work great to capture the shots I need.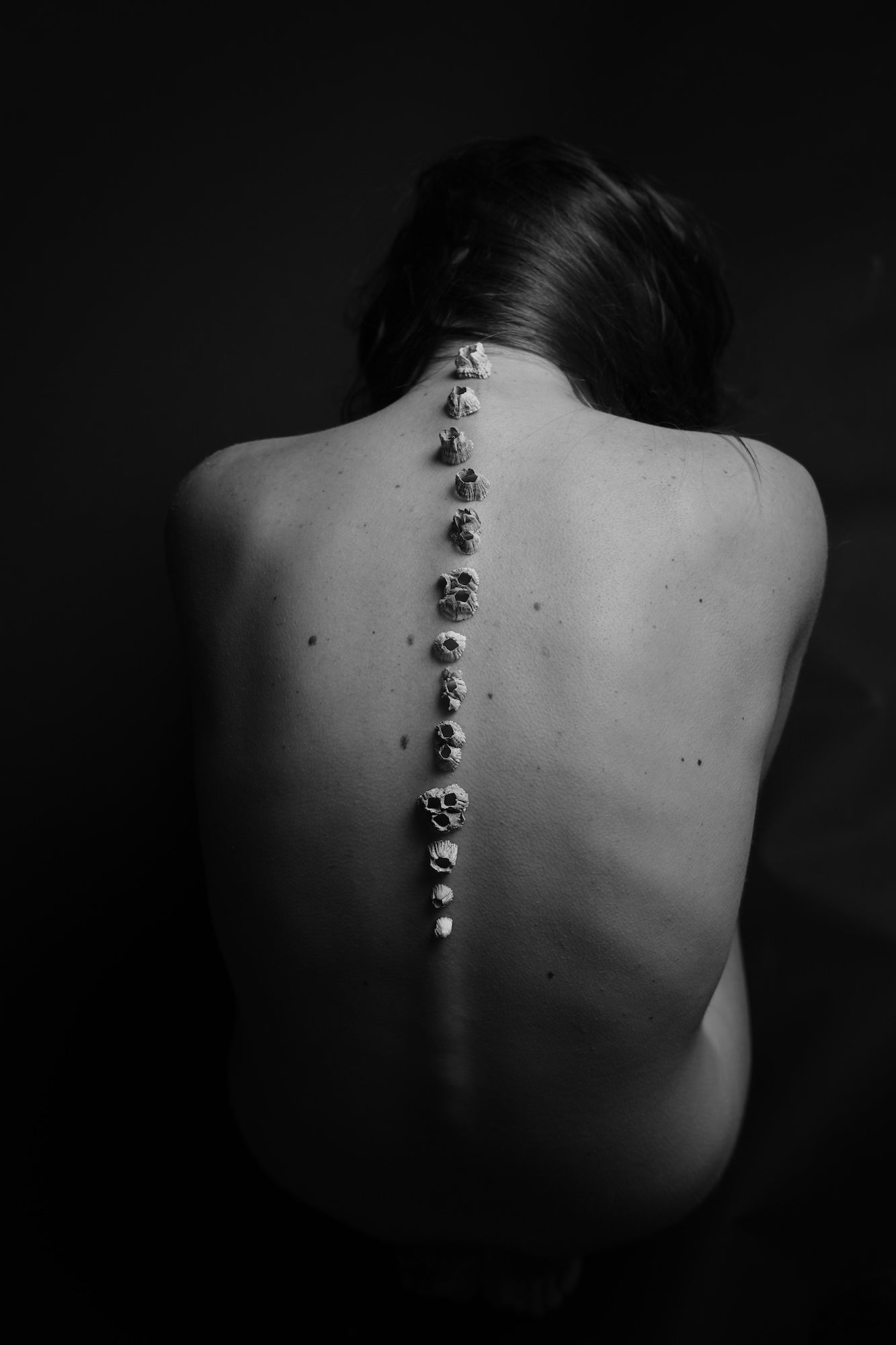 Photo by Juliette Sutherland. Sony Alpha 7 III. Sony 24-70mm f/2.8 G Master. 1/125-sec., f/4.5, ISO 250
Accessories
ND Filters: These are a must when shooting video, and I love the Tiffen brand for their quality and that they're variable so I don't noticeably ruin the shot if I need to adjust exposure.
Bag: I've had this case logic bag since I bought my first Sony (10 years ago!) and it's still holding up! Incredibly durable, with adjustable pockets so I can rearrange my bag as needed.
Atomos External Monitor: When shooting video, this is an amazing asset as it records 4:2:2 8-bit ProRes video which is not only high quality but easier to edit with than the native codec.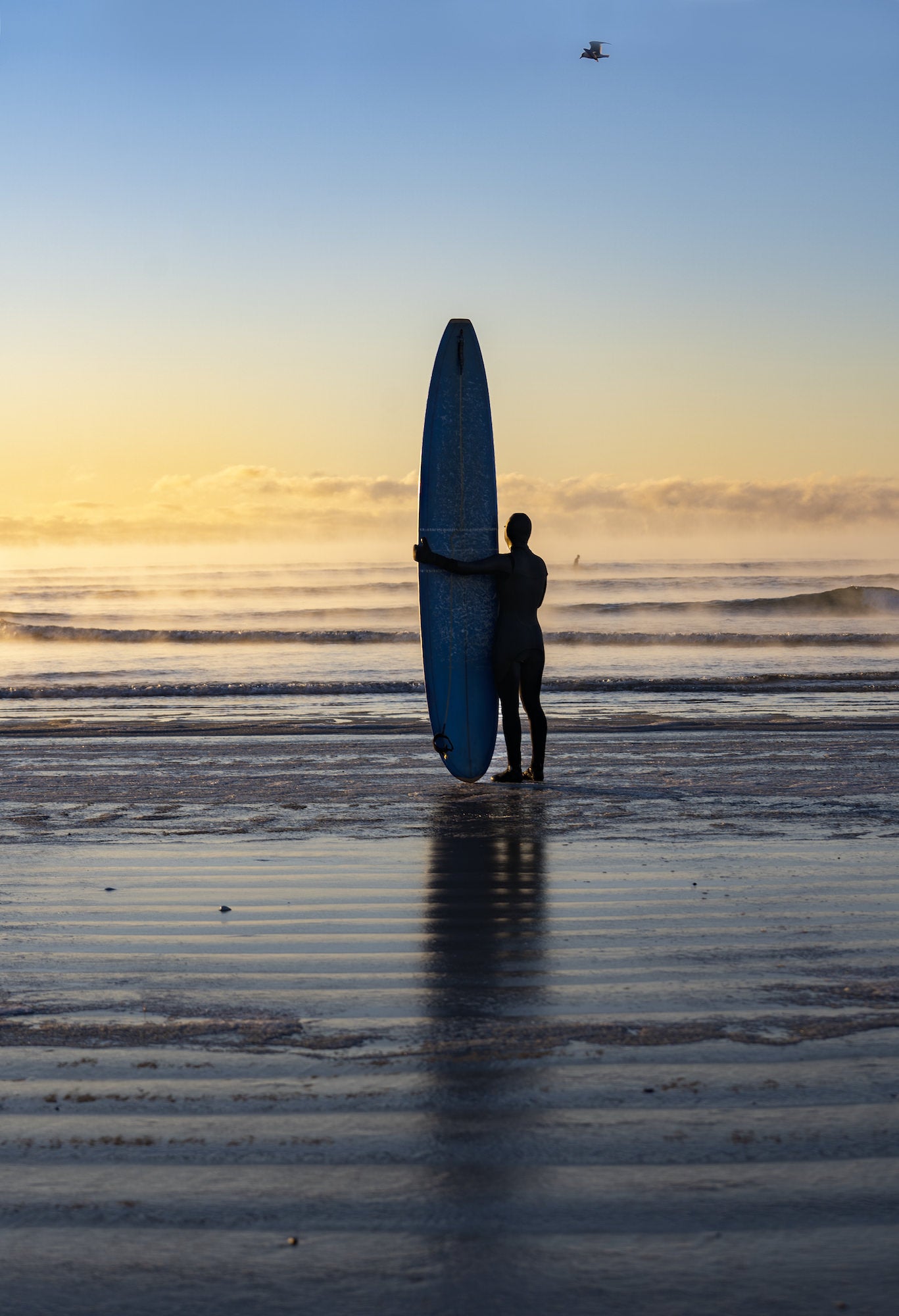 Photo by Juliette Sutherland. Sony Alpha 7 III. Sony 70-200mm f/2.8 G Master. 1/320-sec., f/5, ISO 80
Shotgun Microphone: This is another must when it comes to getting good video, because the secret to good video is good audio.
Smallrig Cage Setup: What I love about Sony is that I can pare down my camera to a lightweight lens for super portable photo and video, but I can also build it out when necessary. Using the Smallrig Cage, I mount my external monitor and shotgun mic and I'm good to go. I love shooting handheld and it's a relatively light setup that works great for me. The battery extender and quick release allows me to film for longer and easily build up or take apart this setup.
See more of Juliette Sutherland's work on Instagram @Juliette_Films.