As a filmmaker and photojournalist, Sony Artisan Taylor Rees is driven by an insatiable curiosity to explore and tell the stories beneath the surface. She infuses her passion for adventure into her work around environmental and humanitarian issues, bringing new perspectives and deeper public understanding to challenging topics such as climate change, energy, food sovereignty, conservation and extractive industries. Shooting both stills and high-end video with Sony Alpha mirrorless cameras and lenses, Taylor is working on a number of documentary and film projects. We connected with her to find out more about the gear she chooses to put in her bag to bring her stories to life.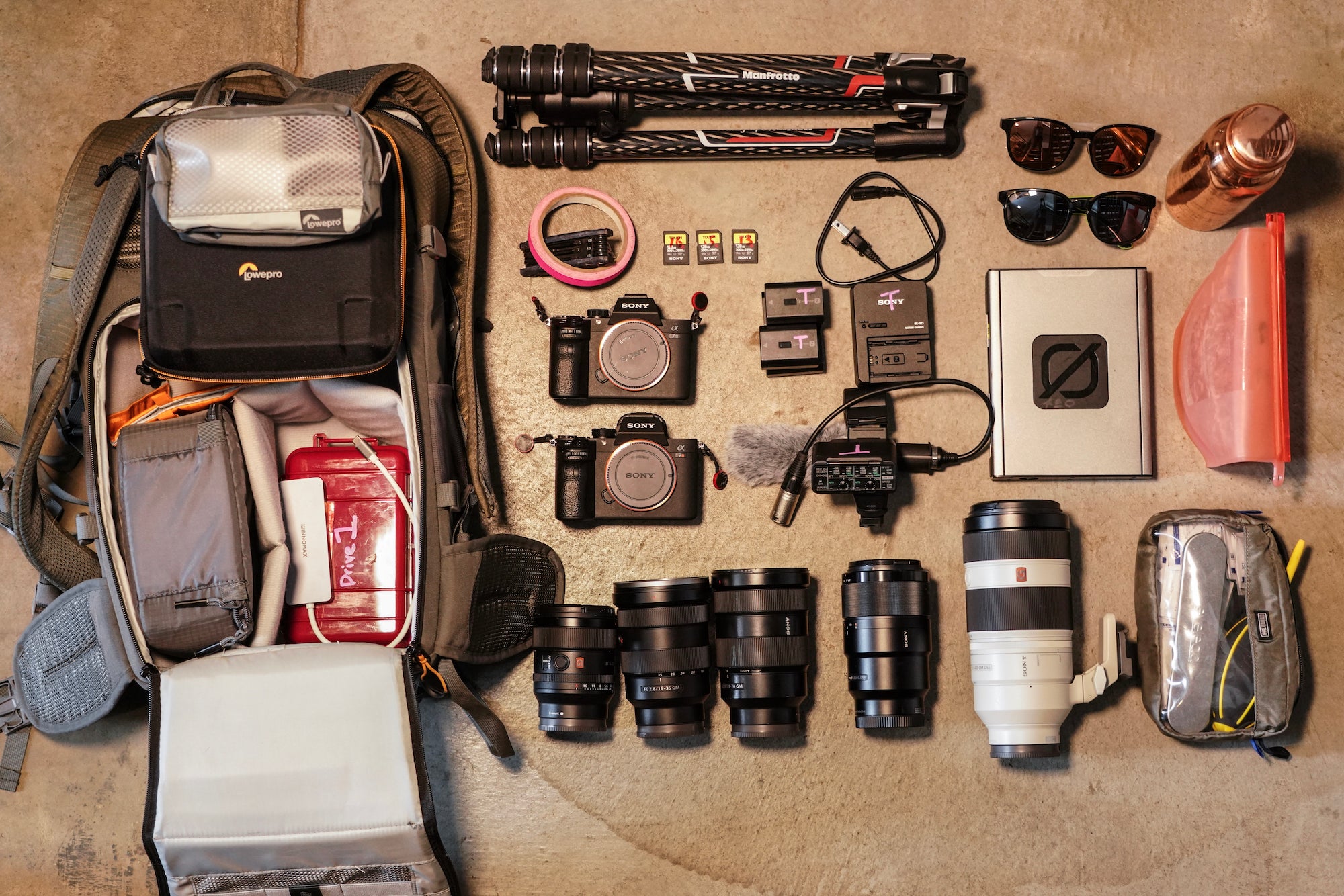 Cameras
Sony α7R III: This camera pretty much never leaves my side! The α7R III is the lightest weight full frame camera in the world that has dual card slots for writing to two cards at the same time in professional situations when you really need a backup. This helps a lot when I'm traveling internationally and in extreme environments where losing data is a concern. Silent shooting is also crucial for sensitive and cultural film set environments. The eye-autofocus is also really helpful, as all of Sony's auto focus features have become top-notch in the industry.
Sony α7 III: This is also is one of the lightest weight full frame cameras, and it also has phenomenal low-light capabilities. I use this camera for all my 4K video because there is less pixel-binning. It's a clean image and I know i'll be covered in low-light situations.
Lenses
Sony 24-70mm f/2.8 G Master: This lens is hands down my go-to if I can only have one lens on a run-and-gun photo shoot or film shoot. For photos, the autofocus is fast, reliable and silent. The sharpness of this lens is phenomenal, especially considering it's a zoom lens.
Sony 90mm f/2.8 Macro G: The 90mm macro is a really beautiful lens, especially for video macro shots. It's also one I have enjoyed taking portraits with lately.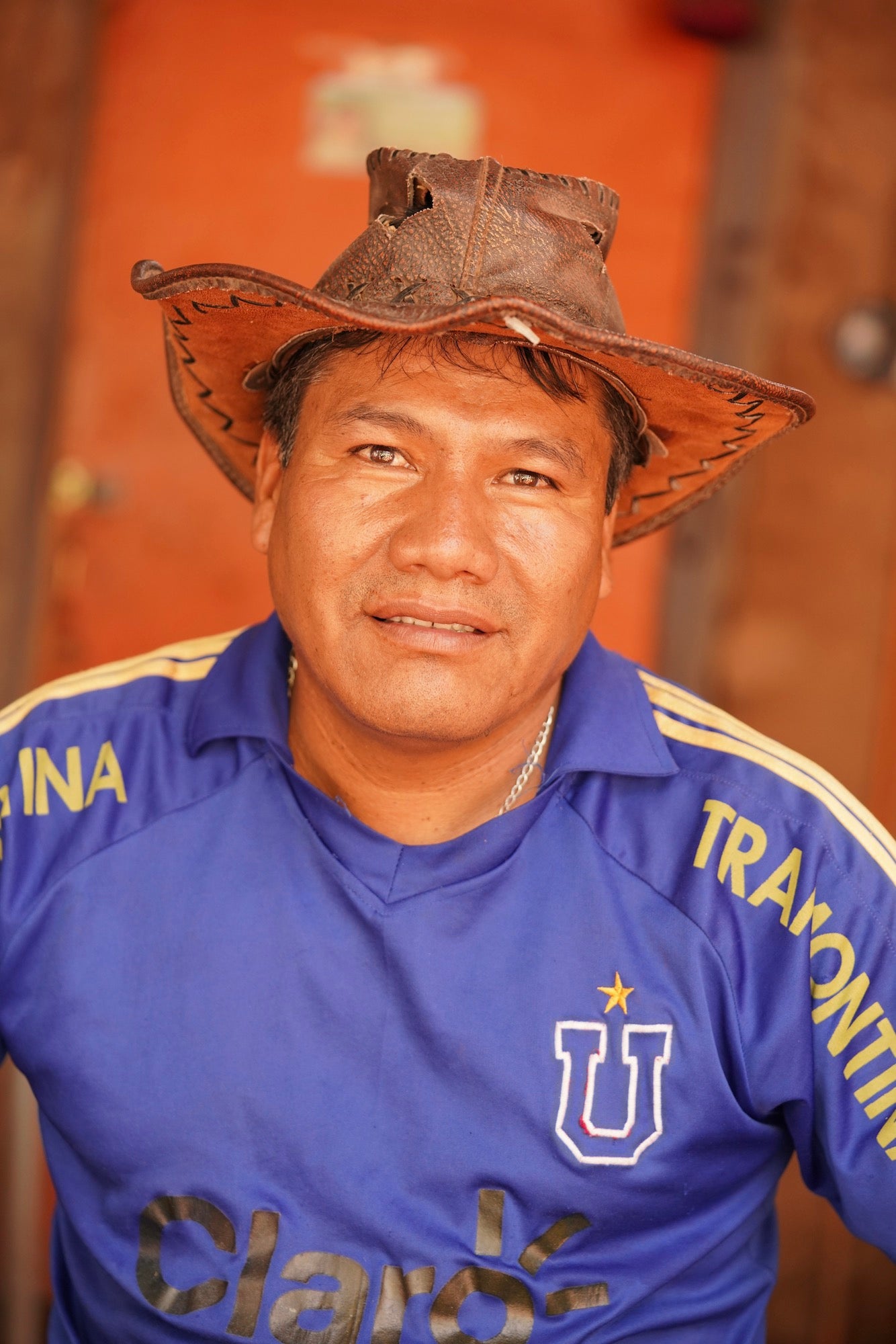 Sony α7R III. Sony 90mm f/2.8 Macro G. 1/160-sec. f/3.2, ISO 1000
Sony 16-35mm f/2.8 G Master: This lens is a bit wider of course than what's useful for general video, but in situations where there is a lot of action happening and I'm right in the middle of it (like the protest I recently shot in Argentina) I need something wide. I'll put the f-stop up to 5 to keep the focus range more flexible.
Sony 24mm f/1.4 G Master: The 24mm G Master is my favorite wide angle, especially for low light and stars.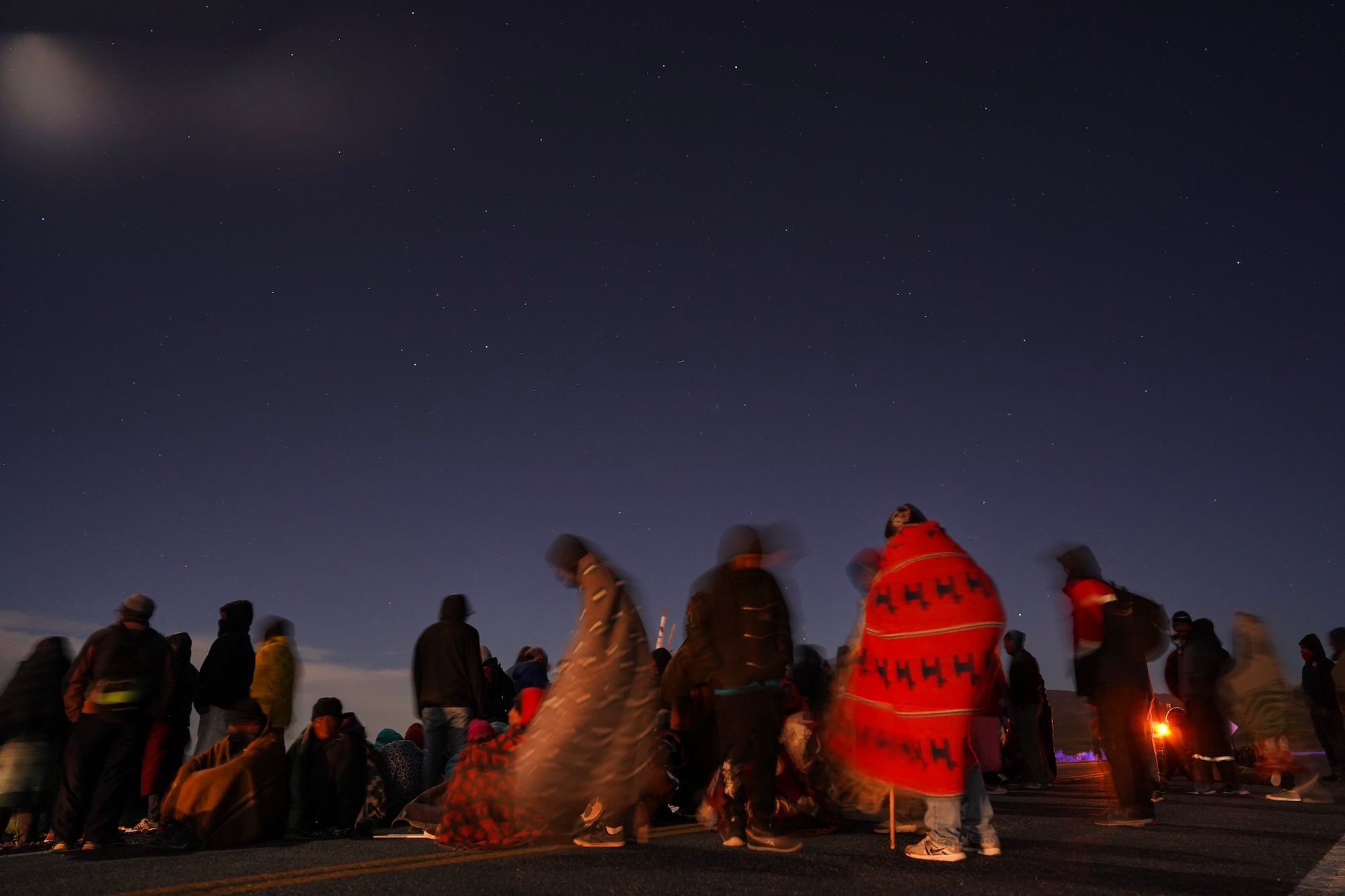 Sony α7 III. Sony 24mm f/1.4 G Master. 1-sec, f/2, ISO 2000
Sony 100-400mm f/4.5-5.6 G Master: The 100-400mm G Master is key for a lot of the outdoor work we do, capturing wildlife at a distance or even some photojournalism shots in tense situations, conflict zones, restricted areas, places where getting close to the action isn't always possible. I used it recently to photograph this baby burrowing owl so I didn't have to get close or disturb it.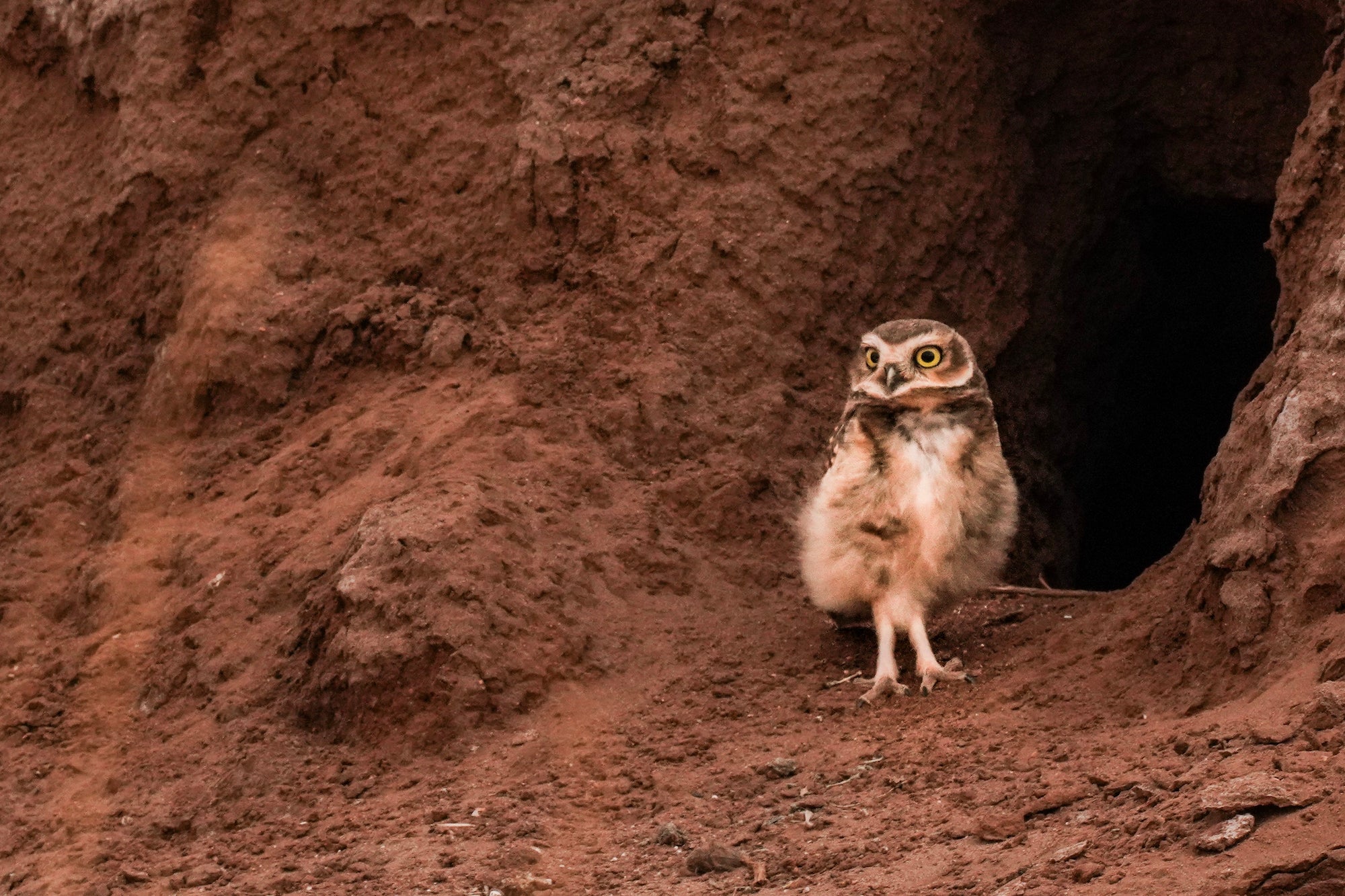 Sony α7R III. Sony 100-400mm f/4.5-5.6 G Master. 1/125-sec., f/14, ISO 1600
It is really important for me to have the full array of wide to long lenses in my kit. I tend to shoot with a lot of zooms because of the photojournalism nature of my work, I can't be switching lenses and often run around for hours with just the camera or cameras on my body. Often I'll have a 16-35mm on one camera and a 24-70mm on the other, both strapped and on my shoulder.
Accessories
Sony Batteries: Having enough batteries can make or break a shoot! I am sure I bring way more than I need but I never want to risk it.
Sony Battery Charger: Never run out of power!
ECM - XML Sony Mic & Sony XCR-AZM Audio Adapter: I am so lucky to have the opportunity to interview such amazing people in my line of work, I never want to risk having poor audio quality. The Sony XML Mic & Adapter are high quality and they don't take up too much space.
Sony Tough SD Cards: The Sony TOUGH SD cards are my go-to. They are super durable and water-resistant. These cards are made of a much stronger plastic, so I know that my photos and video are protected.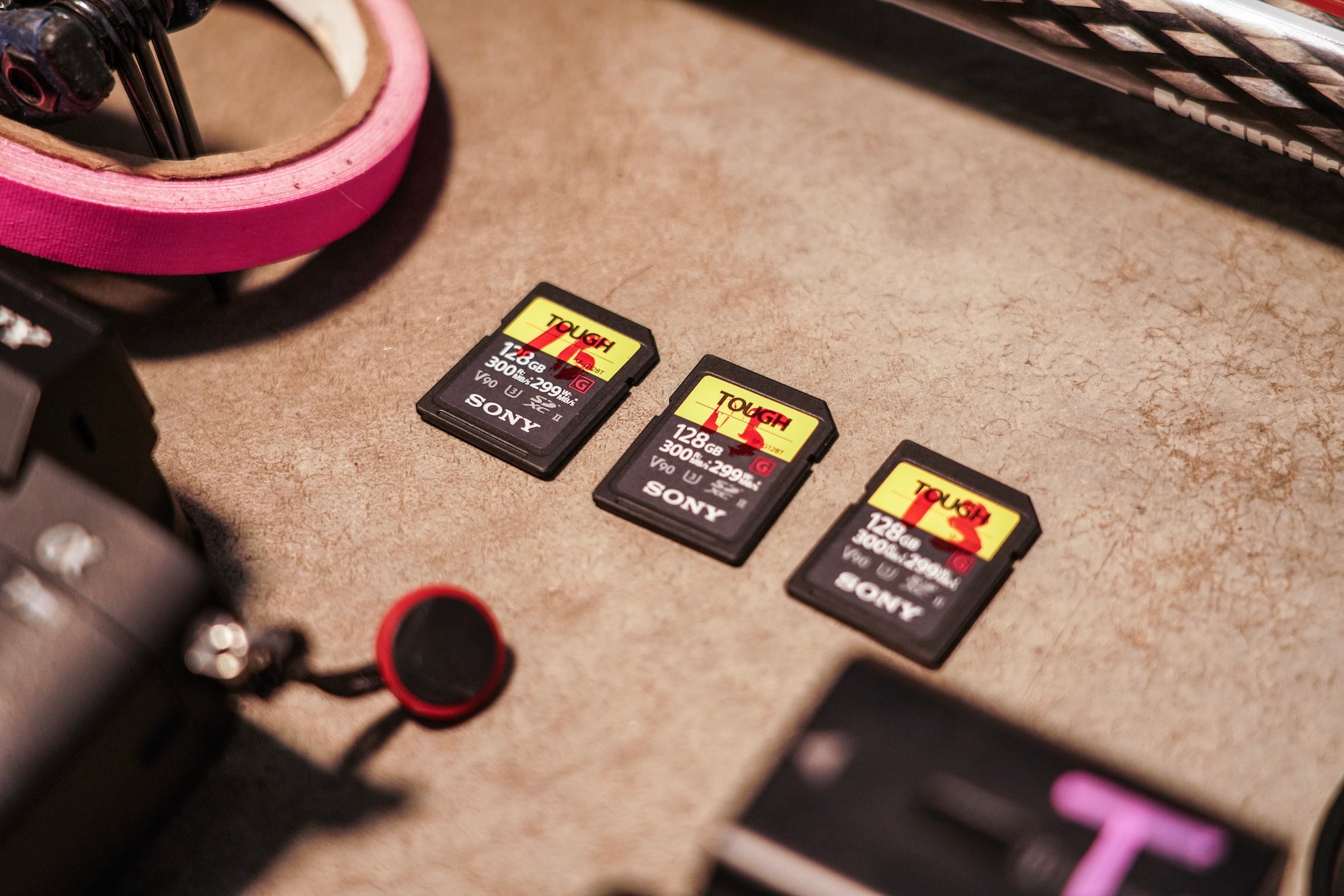 Cleaning Kit (Zeiss wipes, dust blower & Eyelead sensor cleaner): True essentials for a comprehensive cleaning kit, especially the sensor cleaner as my sensors are constantly getting dust on them from being in outdoor environments when I am switching lenses.
Manfrotto BeFree Carbon Fiber Travel Tripod: I love this tripod, it is so lightweight and reliable. Manfrotto's tripod arrays are our go-to for both photo and bigger video setups, but this Carbon Fiber one is the best for expedition travel because it can support it all.
Drive & Innomax Card Reader: I backup everything to this 8 TB solid state drive, it's made of two Samsung 4TB SSD on a RaidO, and a custom case.
Multi-tool: Don't forget your multi-tool! You just never know.
Goal Zero Sherpa 100 Power Bank: I have at least two of these on me most days, then I don't have to stress if we aren't near a power source. The Goal Zero Sherpa can charge off a solar panel or a wall plug in and they can charge laptops, cameras and laptops on the go.
Pink Gaff Tape: Separation of Church and State. My husband Renan and I have the same equipment and in order not to have my kit suddenly "disappear" I have to tag everything with bright colors of tape and paint.
Copper Water Bottle: A copper water vessel is known as "tamra jal" and balances the three doshas in your body. Water stored in a copper vessel becomes naturally alkaline. I know this is a little "woo-woo" but I went for it anyway. Also, the patina on the water bottle is lovely.
Reusable Food Bag With Nuts: Like all of us, I do much better with a little food in my system. Things can get hectic while shooting so having some nuts is usually the easiest option. I do my best to keep as much disposable plastic out of the environment and so I try to always use these washable and reusable silicone baggies.
Revo Kash Sunglasses: Revo makes a great polarized lens, which helps me see everything I am shooting with clarity. I usually bring two in case I misplace one set.
Lowepro Accessory Bags: I love to stay organized. Having small accessory bags helps keep everything in its right place.
Lowepro Flipside Trek Bag: I like how comfortable this bag is. I can fit what I need and not have to deal with excess weight from other kinds of overbuilt packs. What I love most about LowePro bags in general is all the options for organization and compartmentalism, as well as their simple style.
Pelican Case: I keep my drives in Pelican Cases, the waterproof hard shell cases give me peace of mind while shooting in the elements.