After spending the last couple months with the Sony Xperia 1 II, it's obvious the intent of the engineers over at Sony was to create a phone for creators. The hardware itself is beyond impressive, given the three lenses, sensor size, dynamic range, screen and the variety of features that affords those who intend to create high-quality content using the phone. The Photo Pro app also does a tremendous job of recreating the interface we're used to seeing on the α7 Sony camera models, and that makes dialing in the perfect settings for the perfect shot feel as seamless as it does on my Sony α7R IV.
"...it's clearly been engineered to let creators create, and it's hands down the most impressive phone I've ever used." – Creator Mike Meyers on the Sony Xperia 1 II
But if I had to pick one feature on the Xperia 1 II that stands head and shoulders above the rest, it's being able to rattle off 20 photos per second with the camera. If you've ever used a Sony α9 II, you understand how truly impressive this is, because that camera tops out at 20fps as well. The fact that the Xperia 1 II is capable of pulling off 20fps in a smartphone form factor should tell you exactly how impressive that is.
You don't really get an idea of how many frames that is per second until you hear the shutter, but just to put it in perspective, video is shot at 24fps. So you're essentially getting the same number of frames of beautiful, full-resolution still-frame images as you get when you shoot video. It was mind-blowing.
What does it mean as far as creating content? Well, for starters, you never miss the shot – never – because you're capturing an image every .05 seconds. This makes the Xperia 1 II perfect for shooting action and sports, or anything that moves fast. The first place I took it was to a local skate park to see how the images would stack up in challenging light. I wanted to get some shots of a trick as the skateboarder passed directly in front of the sun. This was the perfect test of the 20fps feature to get that perfect frame, and also of the dynamic range of the sensor. I was really impressed with the results – I got the exact frame I wanted on the first attempt.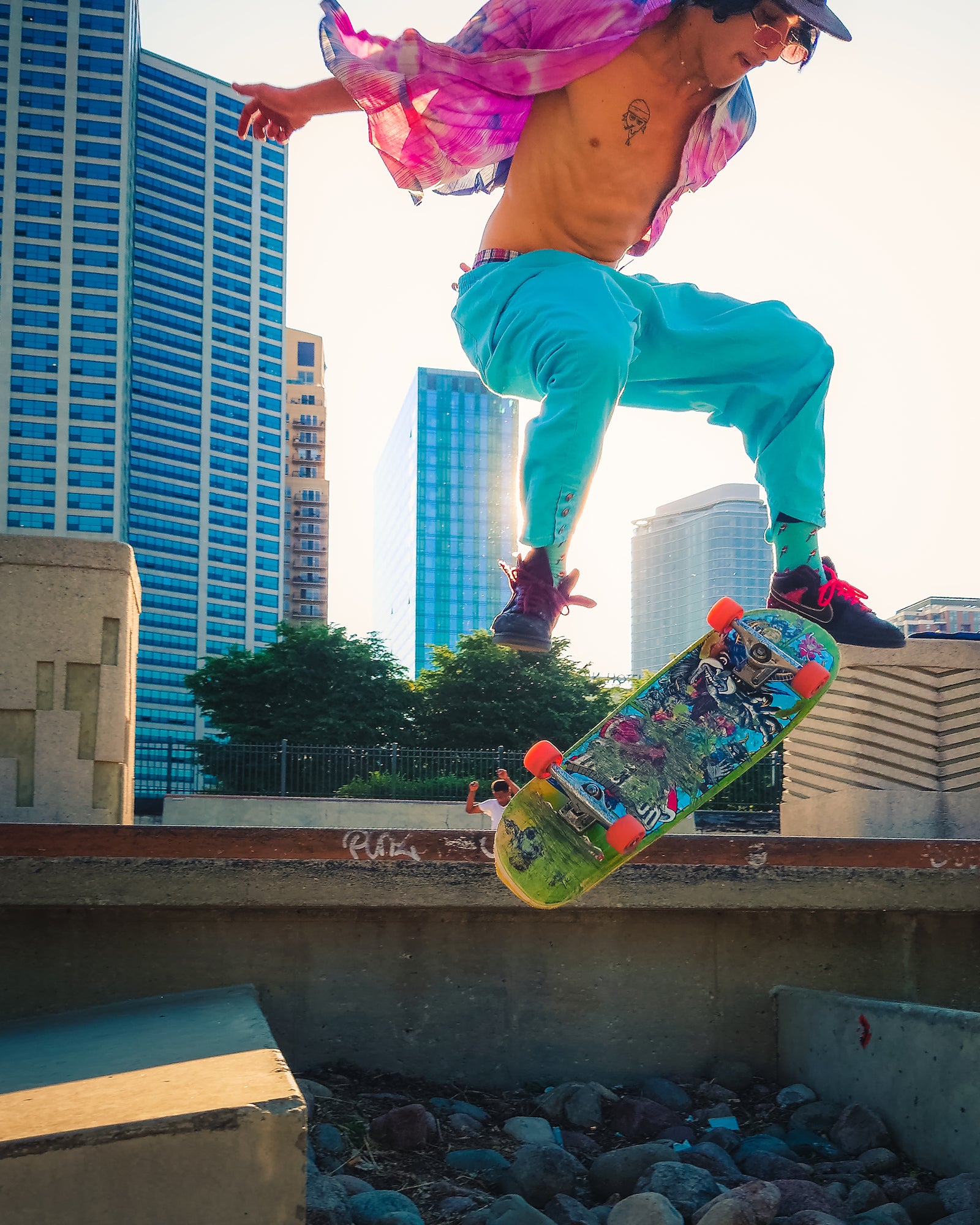 Photo by Mike Meyers. Sony Xperia 1 II.
The next stop was the dog park with my friend's ball-obsessed golden doodle. The goal was to get her leaping in the air just before grabbing the ball in her mouth. I've tried shooting this before, but with the Xperia 1 II, I'm able to get twice as many frames per second and double my chances of grabbing the exact shot I want. Not only was I able to get the perfect frame, but the focus stayed true through every frame.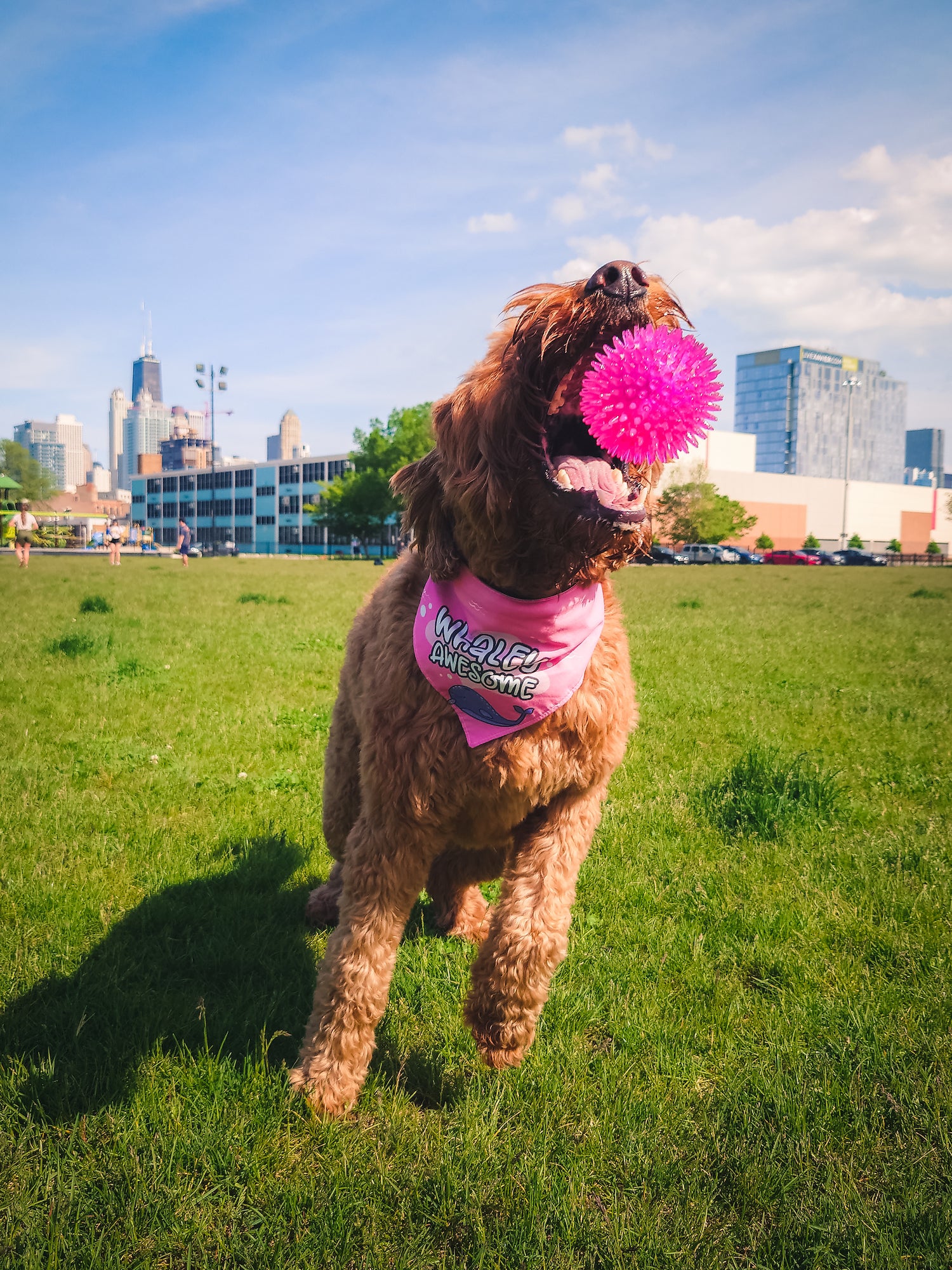 Photo by Mike Meyers. Sony Xperia 1 II.
But you can do a lot more with 20fps than catch fast-action images. If you're familiar with fellow Sony Alpha Collective member Connor Surdi's (@connorsurdi) work, you'll know he likes to use his α9 for quick hi-res GIF animations. Taking his lead, I figured I'd see how the Xperia 1 II stacked up with some shots from one of my favorite spots in Chicago – North Avenue Beach. The water and traffic on Lakeshore Drive provided plenty of motion to make the GIF interesting, and I got some amazing shots even in very low light with a late blue-hour shoot. I was really happy with how this turned out and plan on doing a lot more of these in the future.
Overall, the Xperia 1 II is an incredible device. As I said before, it's clearly been engineered to let creators create, and it's hands down the most impressive phone I've ever used.