The Seaport District in New York City will soon have a fresh display of photographs for an upcoming outdoor gallery and three-month residency called, 'Celebrating The Wins.' The gallery is presented by Street Dreams Magazine in partnership with The Howard Hughes Corporation in the Seaport District and its grand opening is Friday, May 14 at 6pm EST. Street Dreams Magazine co-founder and Alpha Collective member Steven Irby (@stevesweatpants) curated the gallery that will live in the Seaport District for three months and features photos from several members of the Alpha Collective.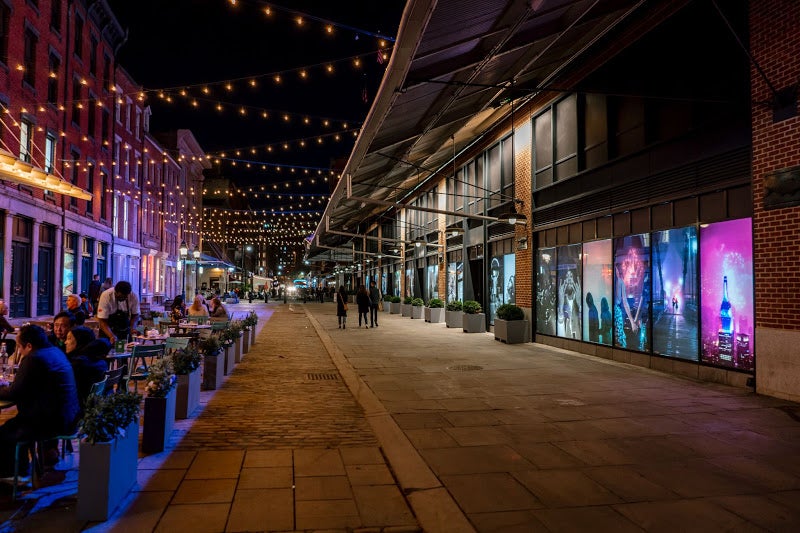 Photo by Mike Szpot (@illkoncept)
"When we first started having meetings about this gallery, we were trying to think of what would really resonate with people," explains Irby. "We were thinking about all that everyone has gone through over the past year and half. I really wanted a simple theme that had more intention so it would resonate with not only myself, but the community and all the world has gone through."
"That's why I wanted to call it 'Celebrating The Wins,'" he says, "because I feel like life has been so fleeting and everything has been going so fast that it would be nice to take a breath and look at art outside of your home. To enjoy other's company and actually be in a gallery outside taking it all in."
Irby curated the gallery to be 32 photographers in total, with 24 in the outside gallery and the others in an indoor exhibition space where he'll have merchandise, collaborations and more. Street Dreams Magazine co-founder and art director Michael Corrubarria handled the design for the gallery, which includes a photo from Irby as well as from several members of the Alpha Collective – Jose Silva (@jnsilva), Paola Franqui (@monaris_), Dave Krugman (@dave.krugman) and Jeremy Cohen (@jermcohen).
"I asked the photographers not only for photos that were taking place in New York," explains Irby, "but I wanted each to visually communicate what a win felt like for them. For example I chose a moment from the Black Lives Matter protest with a guy sitting on a car with his fist up. That moment felt very empowering to be there together. We all were in unison in that moment, and that felt like a win for me."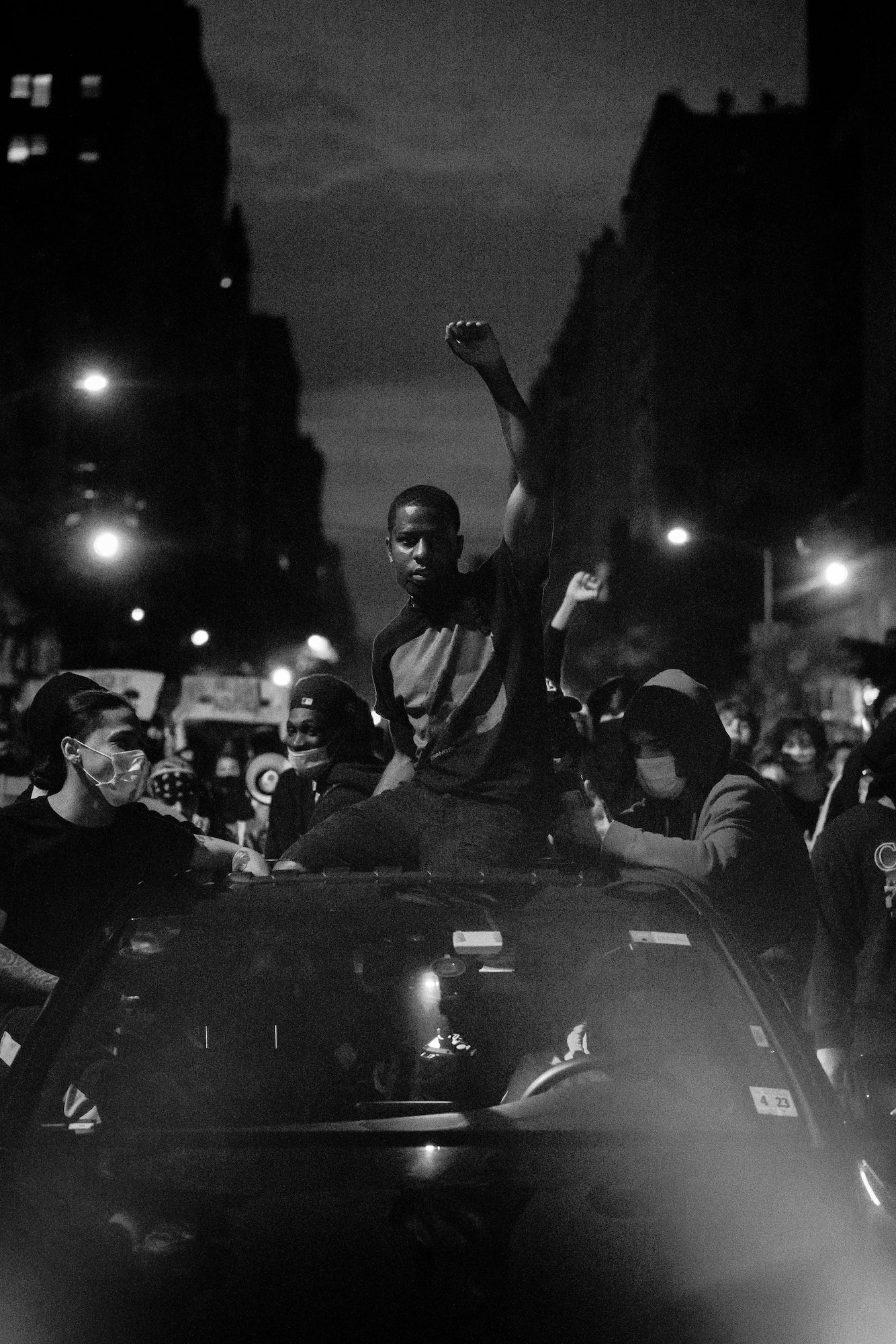 Photo by Steven Irby. Sony α7R III. Sony 70-200mm f/2.8 G Master.
Irby was born and raised in New York City, so having something he curated and even a photograph of his own on display in the Seaport District is extra special for him, and really a win to celebrate on its own.
"It's kind of crazy because sometimes it doesn't dawn on me," says Irby. "I'm a workaholic, I love working so it never feels like I'm working. But this is something, not to be sappy, but I see this as my moral obligation to my mom, to my city, to everything that we've been through. I wanted to help make something impactful that lasts longer than an Instagram post. I think this gallery's theme is so simple but at the same time so significant. I hope long after I'm gone people will remember the show because it's a time where after a really hard year, we get to celebrate our wins together."
The outdoor gallery's grand opening event is Friday, May 14, 2021 from 6-10pm EST and is open to all. It will feature a pop-up photo studio with live portraiture, on-site photo printing services, a photo swap, music and more. The gallery will be on view 24/7 through July 30. Learn more and see the complete list of photographers here.