Chris Burkard doesn't have to go far to find adventure. In fact, the creative and Sony Artisan can create plenty of it in his own backyard. "In my backyard, I actually have an incredible bike track," he says. "I built it a couple years ago, and it's something that I've had just a lot of fun with." When he recently had his hands on the new Sony Xperia 1 IV, he thought it would be fun to round up a crew of mountain bikers to test the device – and it did not disappoint in creating epic action photos and videos. We connected with Burkard to learn more about using Xperia for backyard action and adventure and how it simplified his process for creating.
We connect with Sony Artisan Chris Burkard to hear more about how he used the new Sony Xperia 1 IV to create action-packed mountain biking photos and videos.
"This is how people use phones."
"I'm lucky enough to know a lot of professional mountain bikers who love to ride," explains Burkard. "We basically just tried to strip down the process. Instead of going somewhere far and wide, I wanted to shoot mountain biking in my backyard. I wanted to shoot something fast-paced. I wanted to shoot something that had a lot of movement where you weren't putting the phone on a tripod, you were shooting it handheld, and ultimately push the device to see how well it could really stand up to it."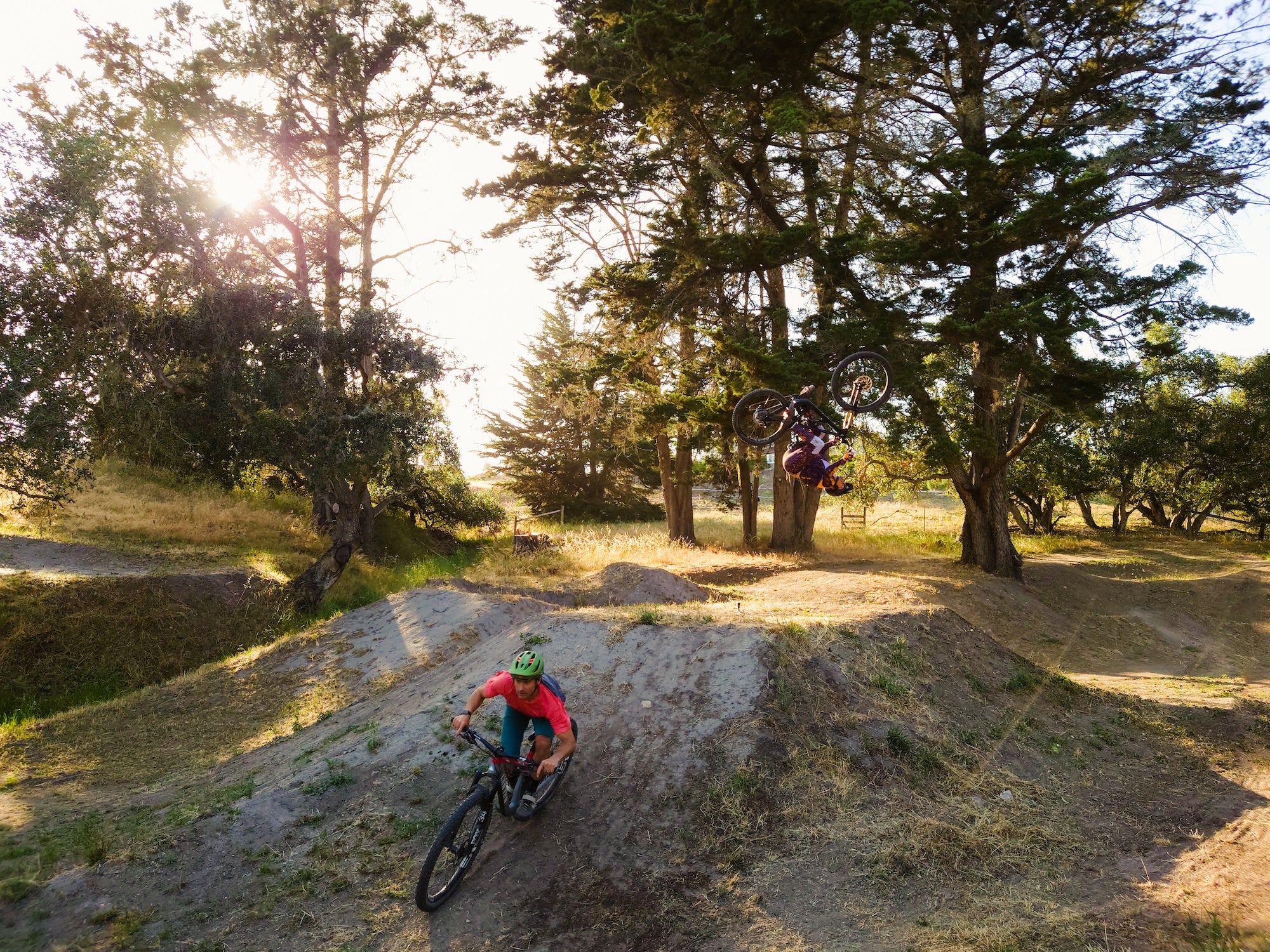 Photo by Chris Burkard. Sony Xperia 1 IV. 1/1250-sec., f/1.7, ISO 160
The professional riders were doing back flips, cutting through berms and doing big whips as Burkard used the Xperia 1 IV to shoot it all. "One of the guys even removed the railing off of a tree house that I have and jumped like 18 feet down onto a pile of dirt," he says. "Needless to say, I tested it in a very real-world way where things are moving quickly and the light was ever-changing. We shot it into the sun. We were jumping over them and panning and attaching it to our bikes, attaching it to our heads. I feel like this is how people use phones. They film their friends. They're on a trip. They don't always have professional equipment. I didn't use a single cage. I didn't use a single tripod. We tried to make this as real world applicable as possible."
Dynamic Range, Slow-Motion & More
While shooting mountain bikers in his backyard, he was often shooting directly into the sun. Still, Burkard says he was very impressed by the quality of content produced in those conditions. "I thought the dynamic range of the camera, meaning like the disparity between the light and the dark, was really incredible. There were true blacks and I felt like there was a lot of quality in the highlights and it didn't just totally blow out the scene, which was really impressive because we're talking about very small sensors here."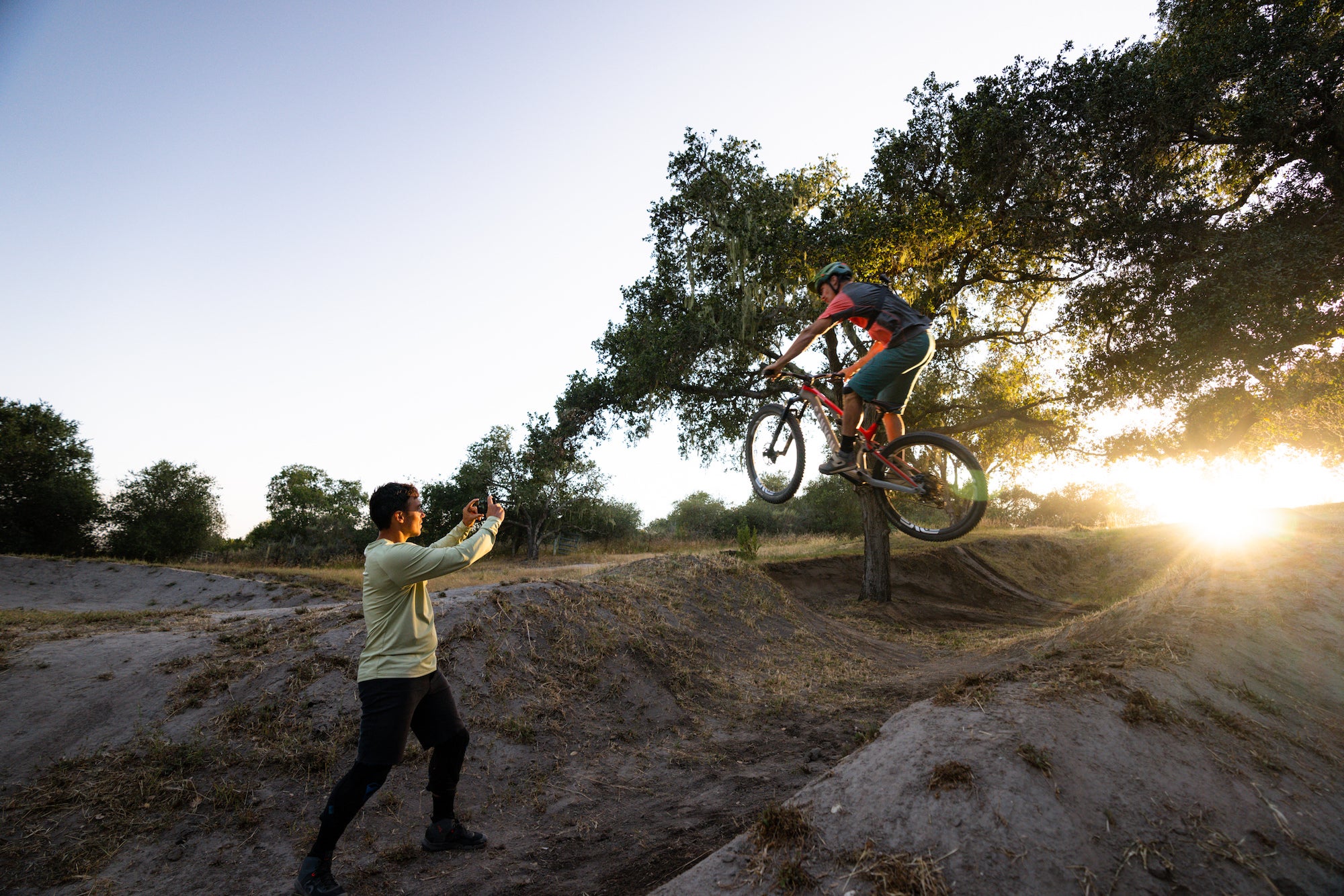 Chris Burkard using the Sony Xperia 1 IV
Who doesn't like seeing epic action like mountain biking in slow-motion? Burkard loves the cool effect and says he was also blown away by it while shooting video with the Xperia 1 IV. "The slow motion was something that I had heard about, they had told me about, but until you use it, until you see, it's really hard to grasp how high of quality and how beautiful it shoots slow-mo," he says. "That's probably one of the main factors that got me excited about filming with this. It's so, so good. It's almost all I wanted to shoot, it's so good! I think that what this camera offers, it's a perfect balance. I think that for somebody who's looking for the best of both worlds in photo and video, the Xperia 1 IV pretty much meets that."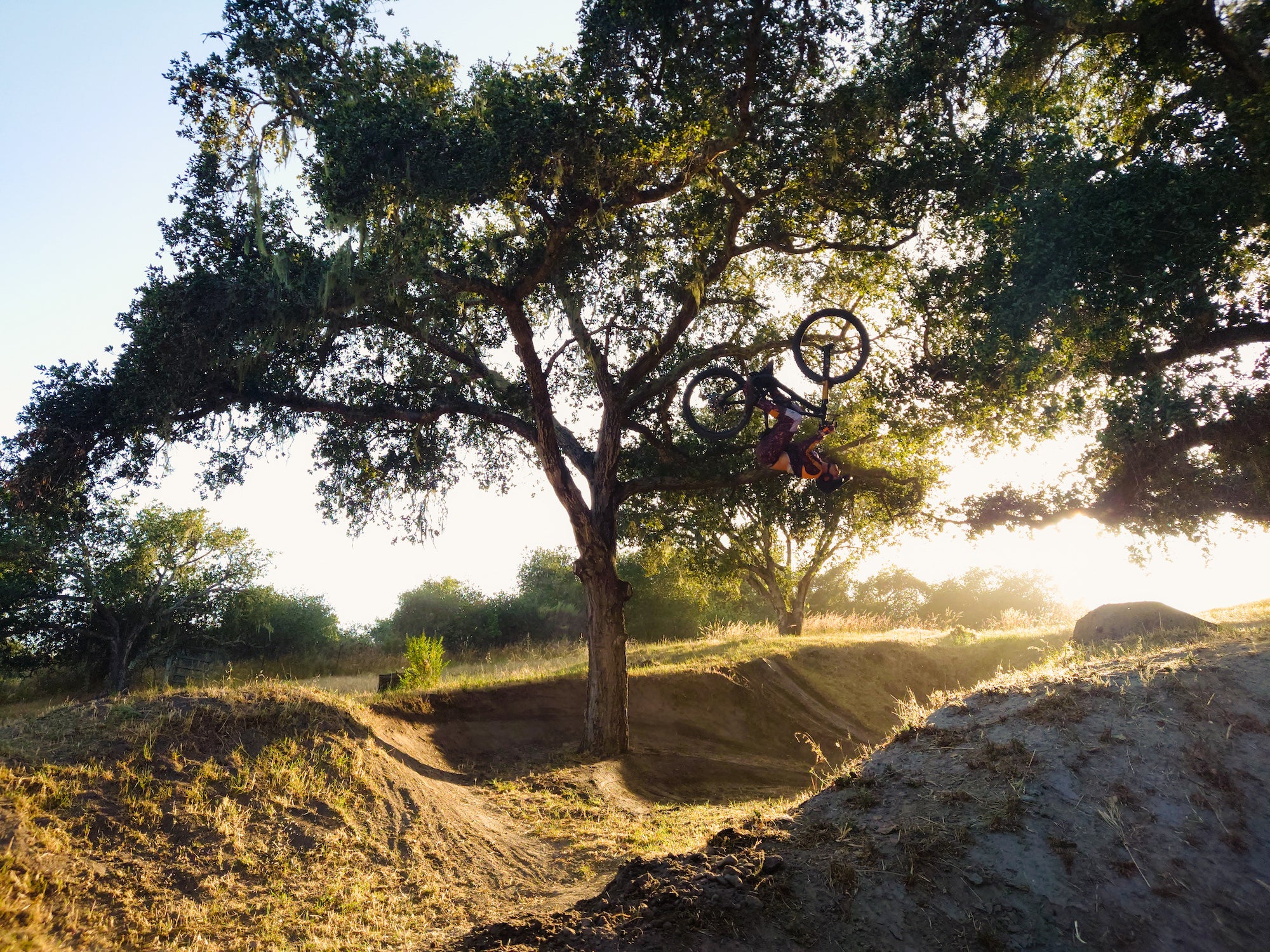 Photo by Chris Burkard. Sony Xperia 1 IV. 1/2000-sec., f/1.7, ISO 250
These powerful features make the phone a content creation machine that Burkard finds himself reaching for more often than not. "I've never gone on a trip in my life where I've left my phone at home and only taken my camera. Or vice versa. It's a supplemental piece," he explains. "The phones are becoming so advanced and the technology is so good that more often than not, I find myself shooting only on my phone or videoing only on my phone. Only when I need that super telephoto or that super wide or that specialty piece of equipment, am I going to reach for my mirrorless camera. In this case, I was just so impressed by what the Xperia could do. In so many ways, if I'm shooting a shot and the Xperia can handle it and the light's OK, that's the first thing I'm going to grab because it's easy to use and it's honestly such a joy to hold. And it's in your pocket. To know that you have that much power in your pocket is really powerful."
Simplifying The Creative Process
Burkard has gone on many complicated trips that have required a lot of gear and preparation, but with the Xperia 1 IV, he really gravitates toward its simplicity. "Having a device where I was riding and I could see something interesting and just pull it out of my pocket. I'm not grabbing a tripod and worrying about getting the sound set up. You're just working with what you have."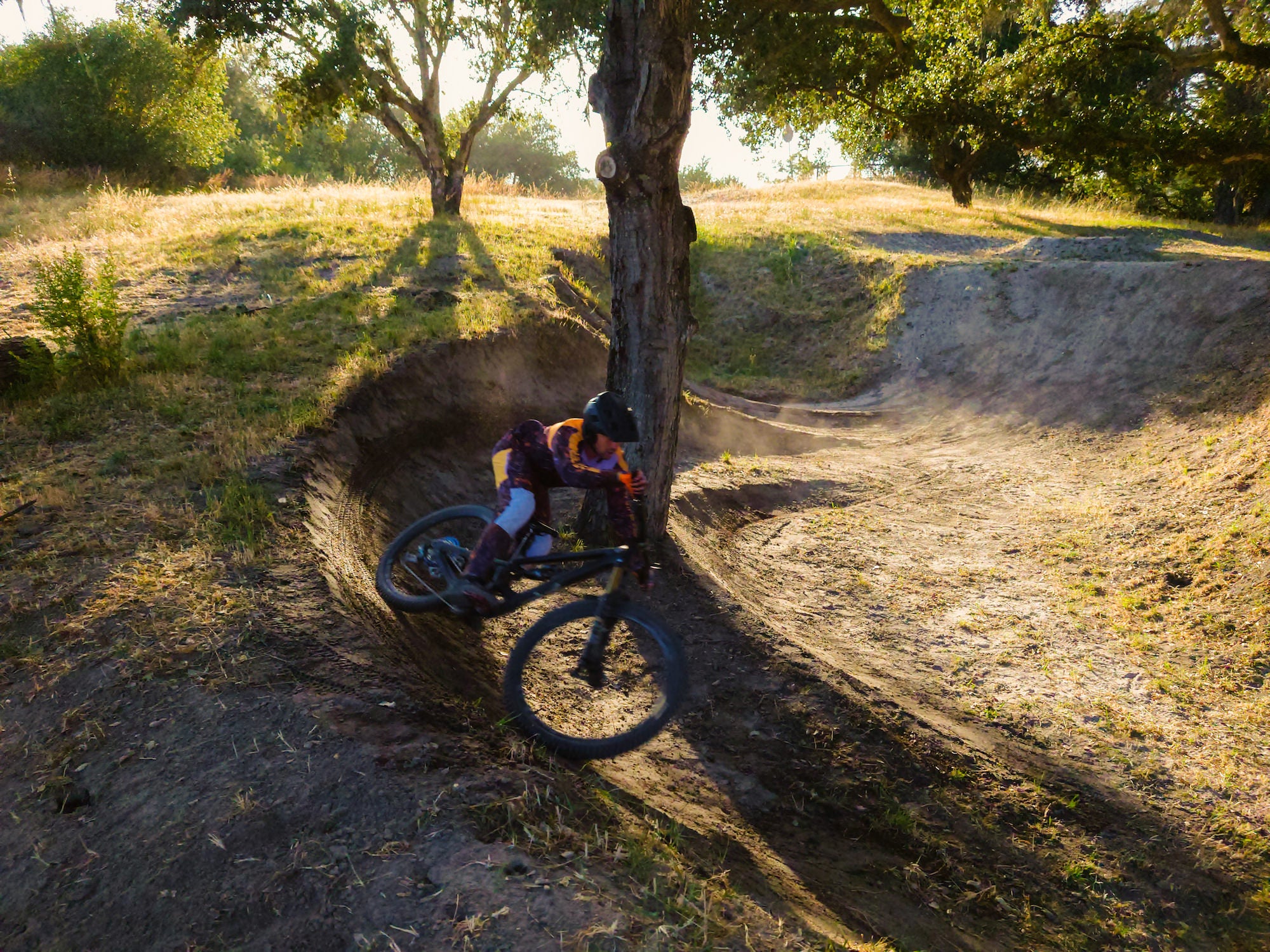 Photo by Chris Burkard. Sony Xperia 1 IV.
He continues, "There's something to be said for simplifying the process of being creative. I think that's the purpose behind Xperia. How can we simplify the process so that you aren't inundated with all these options and all these things and all this stuff that maybe you don't need? I think oftentimes as a filmmaker, it can become overwhelming. Or as somebody who wants to shoot film, it can become overwhelming to have all these options. When you have the phone and you can kit it out with a couple other options, it's just a simplified process. It thrusts you more into the moment."
Learn more and pre-order your Sony Xperia 1 IV HERE.