The Vanishing Women is a new 6-part serialized docu-series about the disappearances and murders of six young women in Chillicothe, Ohio. "Over the course of a year, six women disappeared from a small town in Ohio. Four were found dead. Two are still missing. Nothing makes sense." This is Investigation Discovery's first series of its kind. Sony Artisan Of Imagery Michael Rubenstein was contracted to shoot a variety of imagery for the series and we had a chance to sit down with him and talk about the project.
Alpha Universe: You recently shot a variety of imagery behind Investigation Discovery's new series, The Vanishing Women. Can you describe how that came about?
Michael Rubenstein: I was hired by Discovery Communications to shoot key art, collateral imagery and video for a companion website for The Vanishing Women. At the time, they were in the process of shooting the show in southeastern Ohio.
I travelled to Chillicothe twice during March of 2016. The first trip, early in March, was to scout the locations that were associated with the missing and murdered women. We had a list of about 15 locations where women went missing, where bodies were found, where their families lived and we explored the town in general so we could get a better idea of how long it took to get from place to place when we started shooting.
Alpha Universe: This doesn't seem like it was just a simple job for you. It's a very disturbing story and it sounds as if you were right in the middle of an ongoing investigation. Did you start shooting on the second trip?
Michael Rubenstein: Yes. A week later we were back to shoot. Because of the sensitive nature of the job we had a small crew, myself, an assistant and digitech along with the producer and creative director. For three days we shot everywhere a woman went missing, everywhere one of the women's bodies were found, and we photographed many of the people working to solve the kidnappings and murders.
We also met with and photographed family members of the missing and murdered. Hearing their stories is something I will never forget.
Alpha Universe: What gear did you use to do the actual photography?
Michael Rubenstein: I had my α7R II, α7S II and RX1R II cameras and Distagon T* FE 35mm f/1.4 ZA, FE 70-200mm f/4.0 G OSS, Sonnar T* FE 55mm f/1.8 ZA, FE 90mm f/2.8 Macro G OSS.
Alpha Universe: Did you have a lot of lighting equipment and other gear or did you need to keep to a minimum?
Michael Rubenstein: We didn't really use any other gear. We lit everything naturally. We brought along Profoto 7B kits and modifiers and we had scrims to knock down really harsh light and a Manfrotto tripod for the video portion, but for the most part we shot inside with window light or we had overcast conditions that lent themselves to portraits and locations. This was a true run-&-gun shoot. We had very little time in each location. Trying to shoot all of the locations and subjects we needed to shoot in the time we had was tough. We were very busy.
Alpha Universe: How did your choice of cameras influence the way you were able to work on location?
Michael Rubenstein: I chose Sony cameras because they are light and easy to deal with but they still deliver a really nice image. When you're shooting something sensitive like this, when you're interacting with people that have lost someone, it's important to keep your footprint small. I try to use the smallest camera and lens combination that I can. I try to have the smallest crew that I can and I try to be as fast as I can. The Sony gear helps me do that. If I had used a medium format camera to shoot this job the camera package would have been more imposing and the shooting would have been slower. The Sony's 45 megapixel files are totally fine for the clients needs so why would I need to shoot an 80 megapixel file that takes 3 times longer to shoot, takes up more storage room and costs more to deliver?
Learn more about Michael Rubenstein here.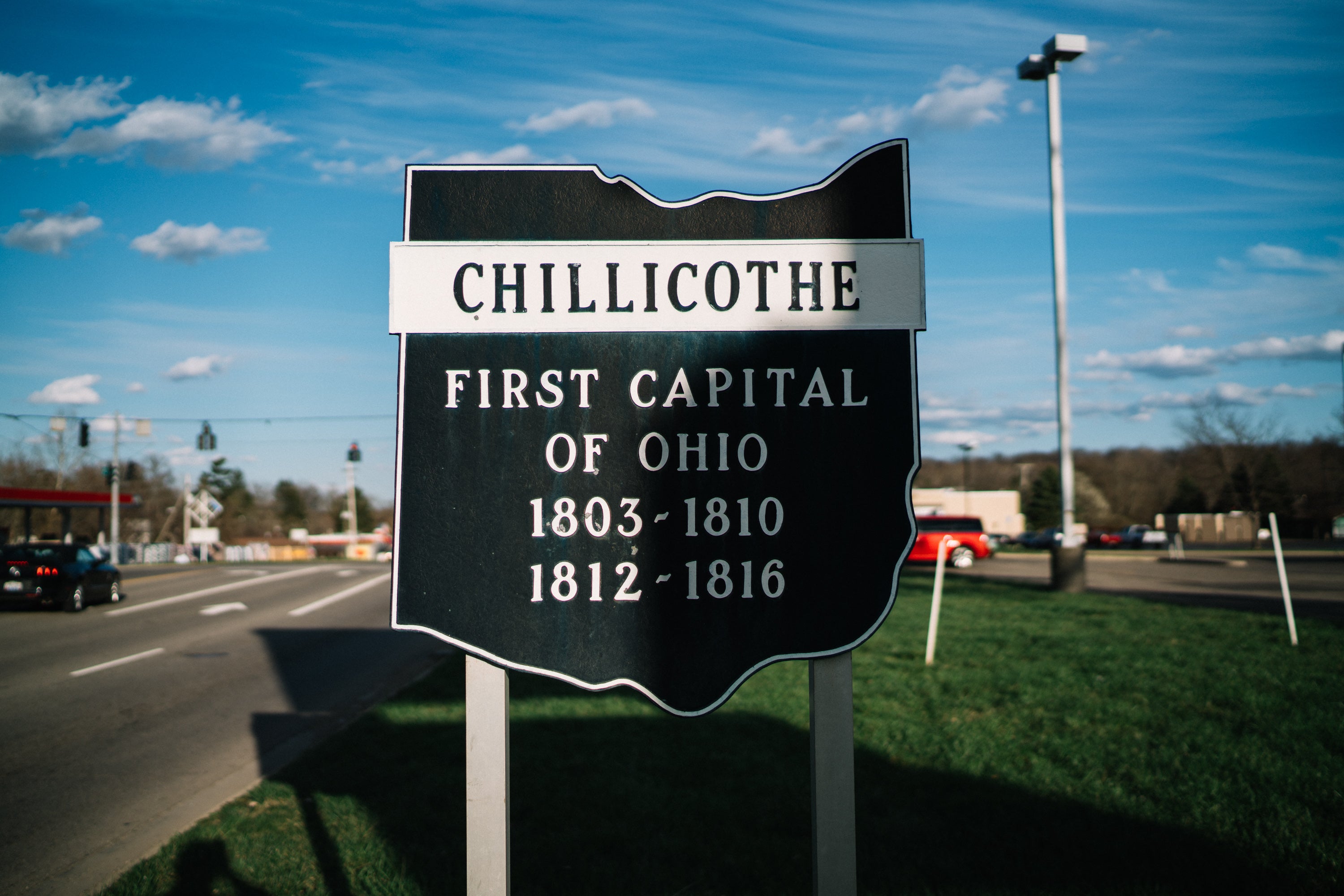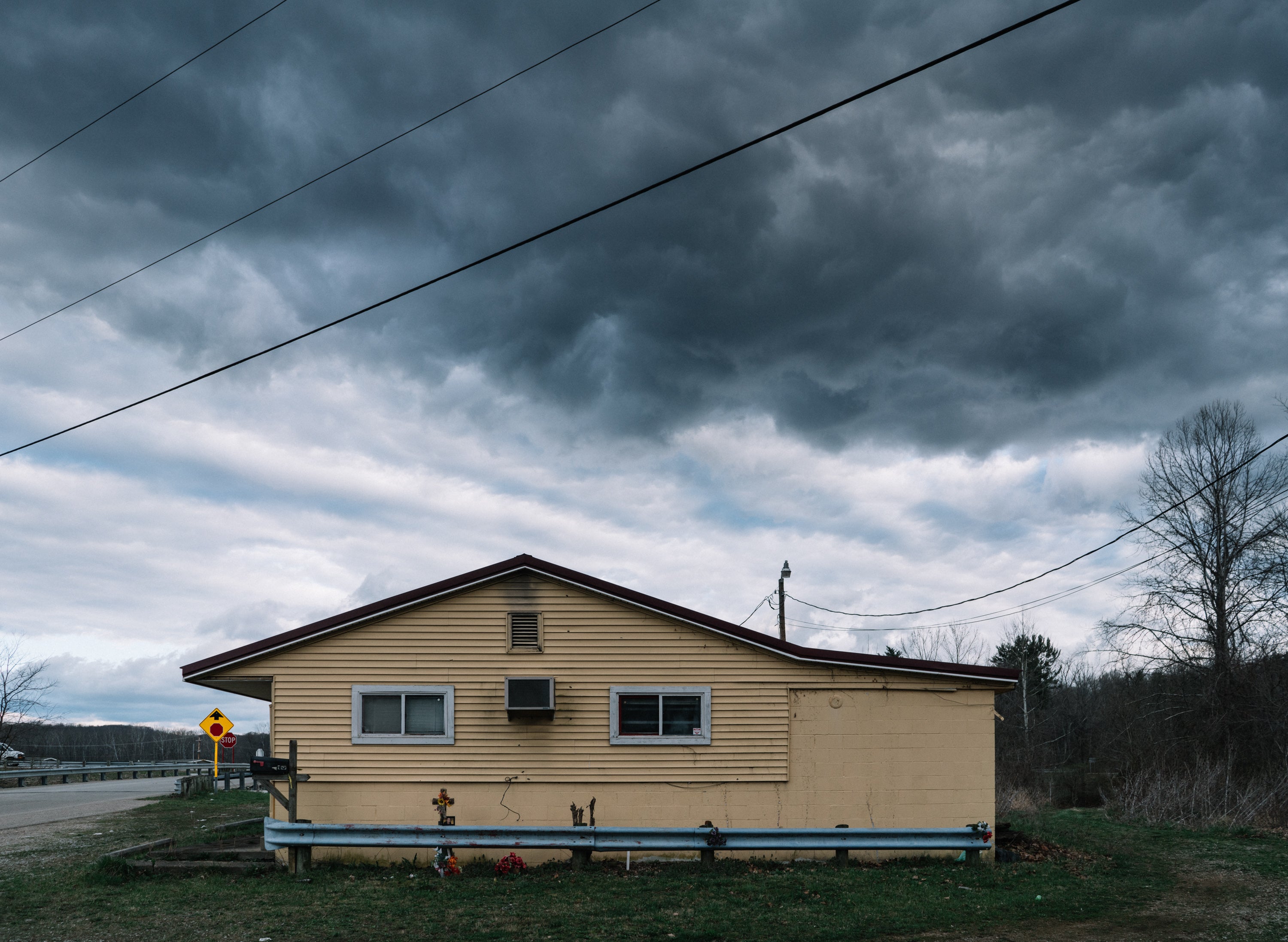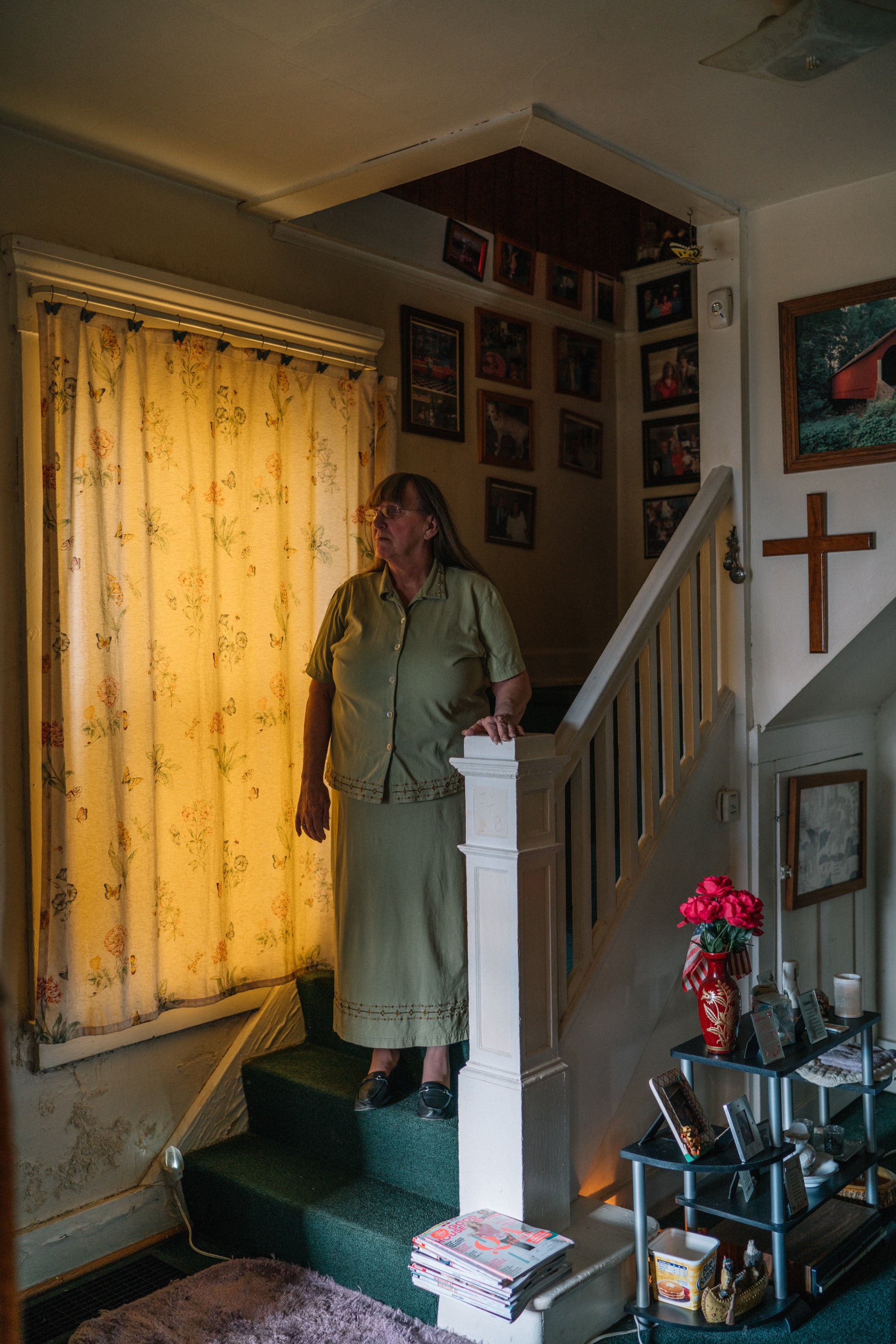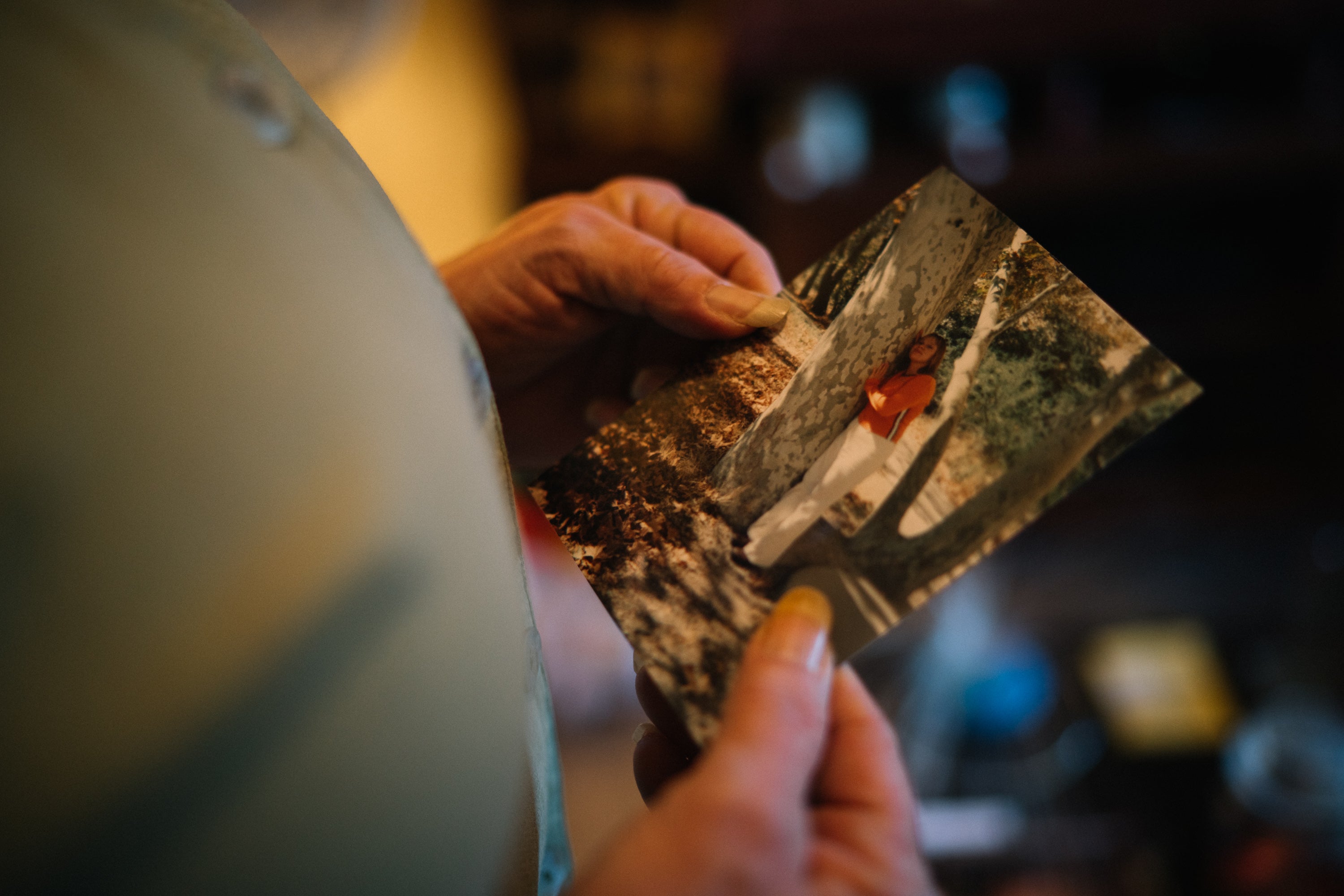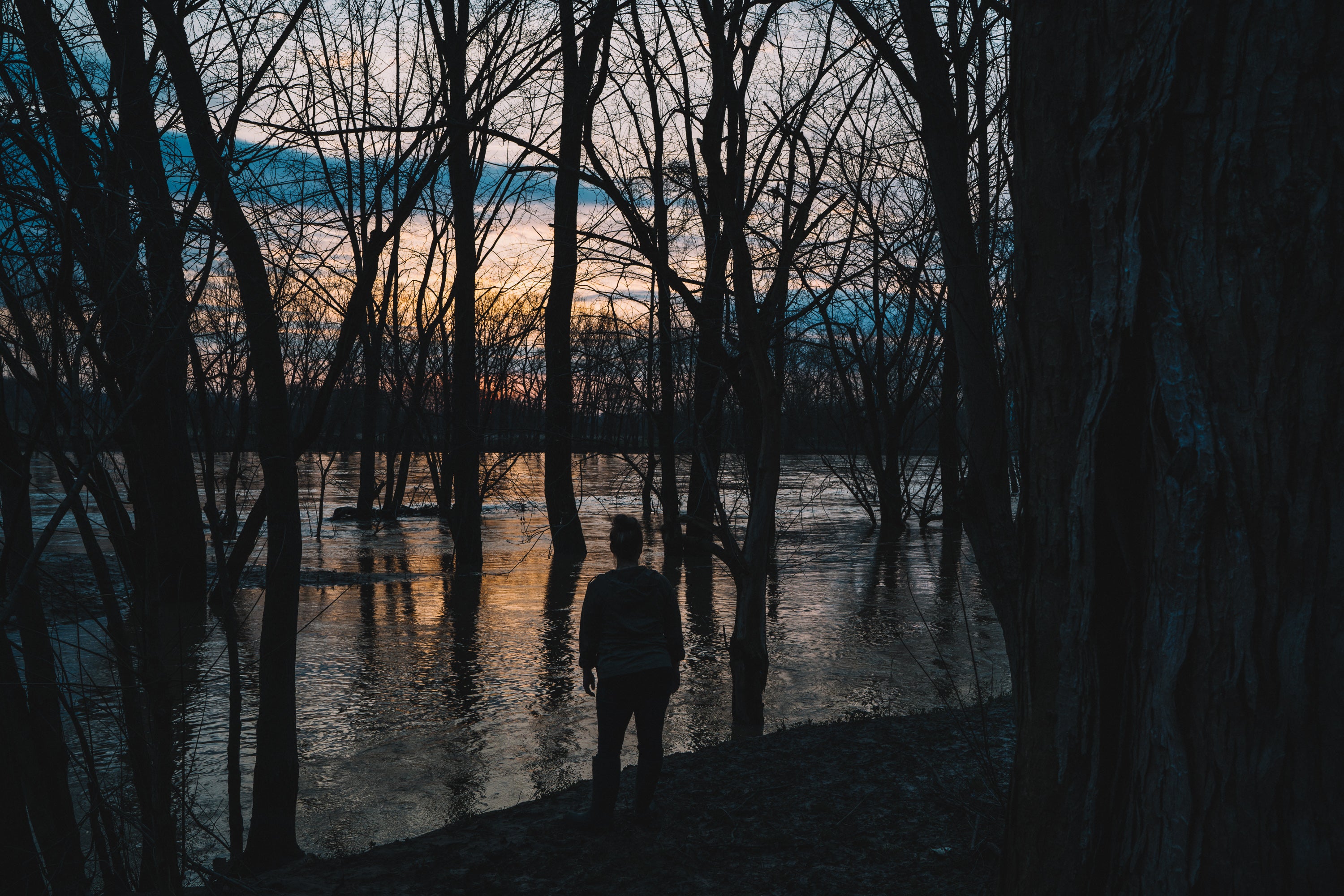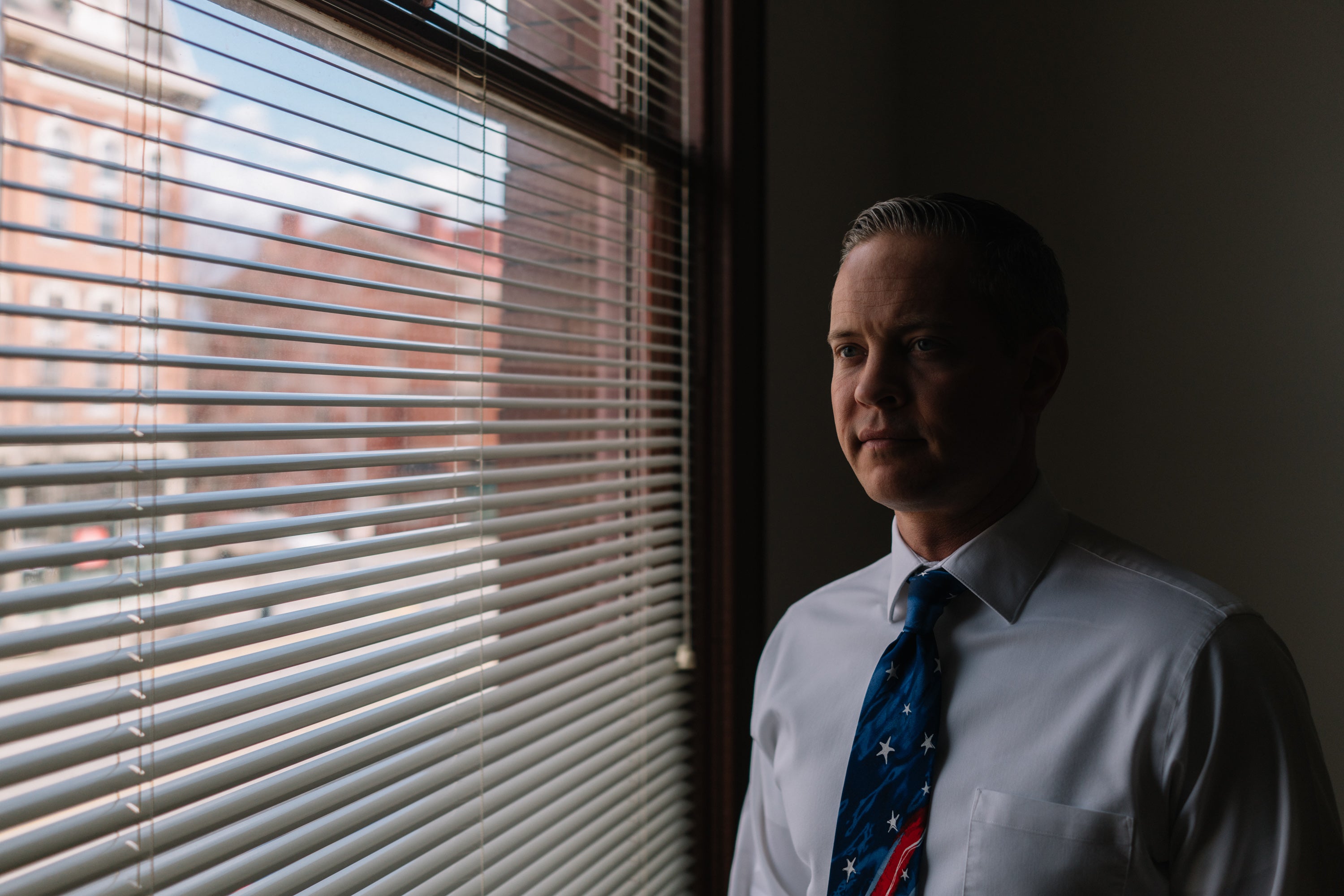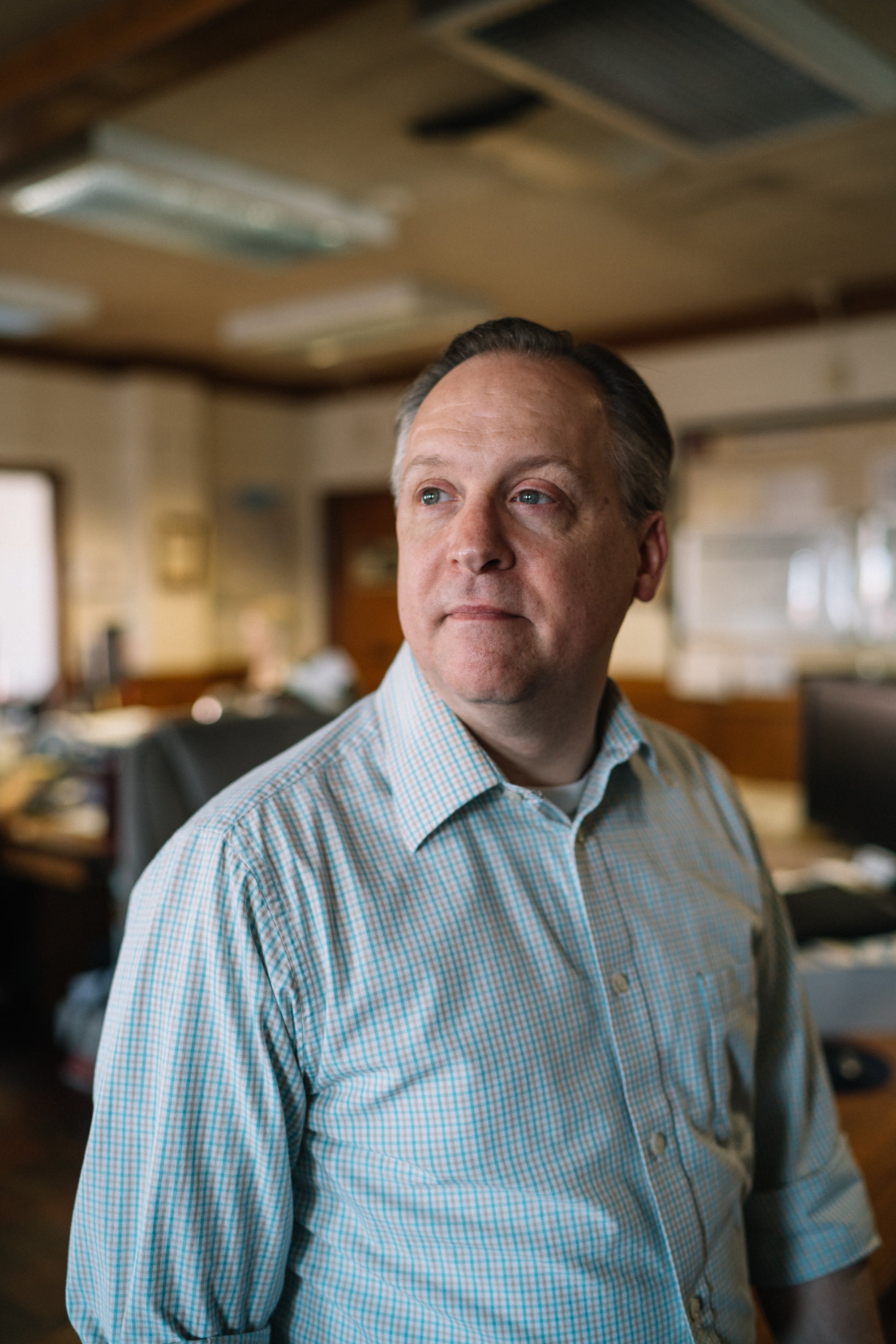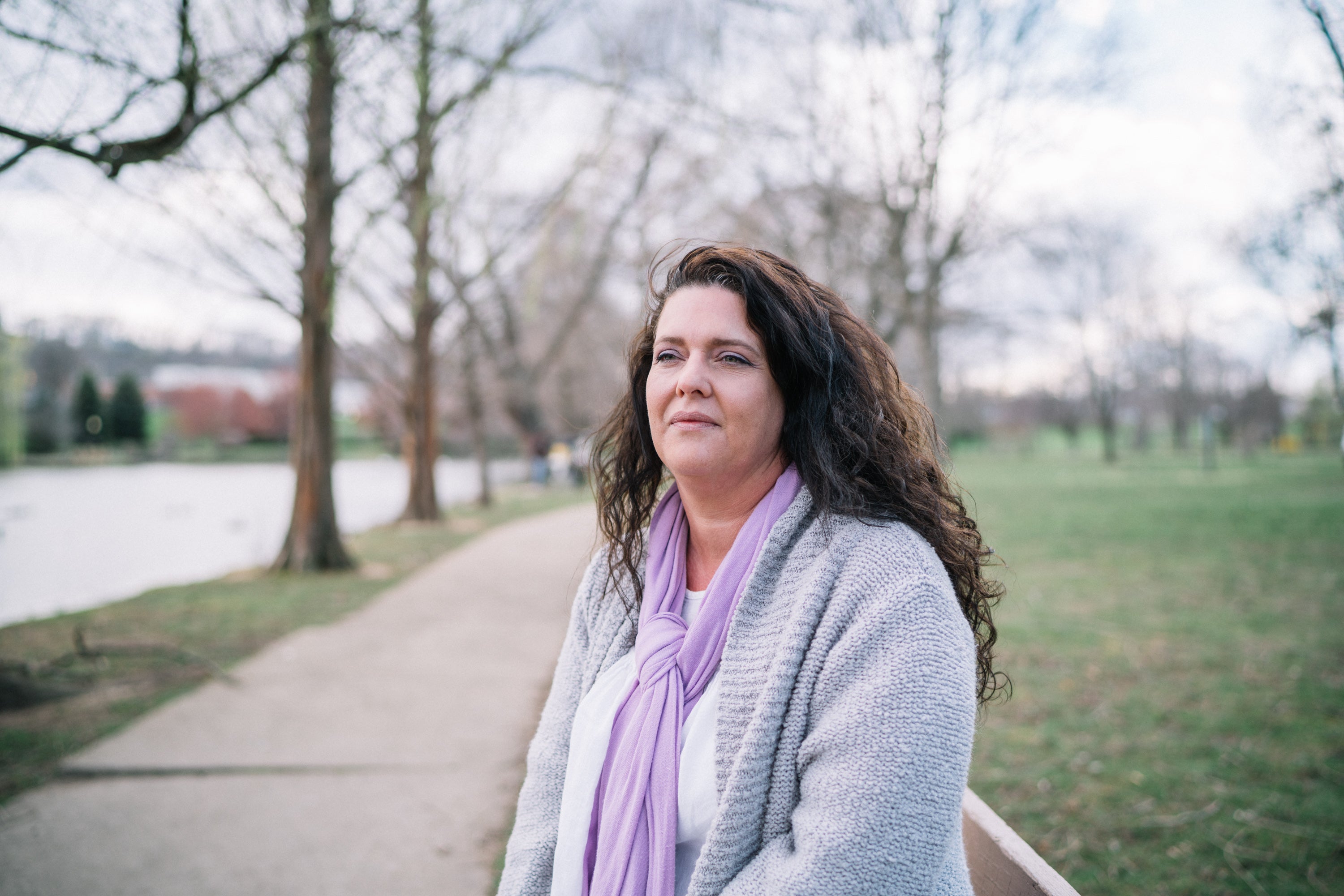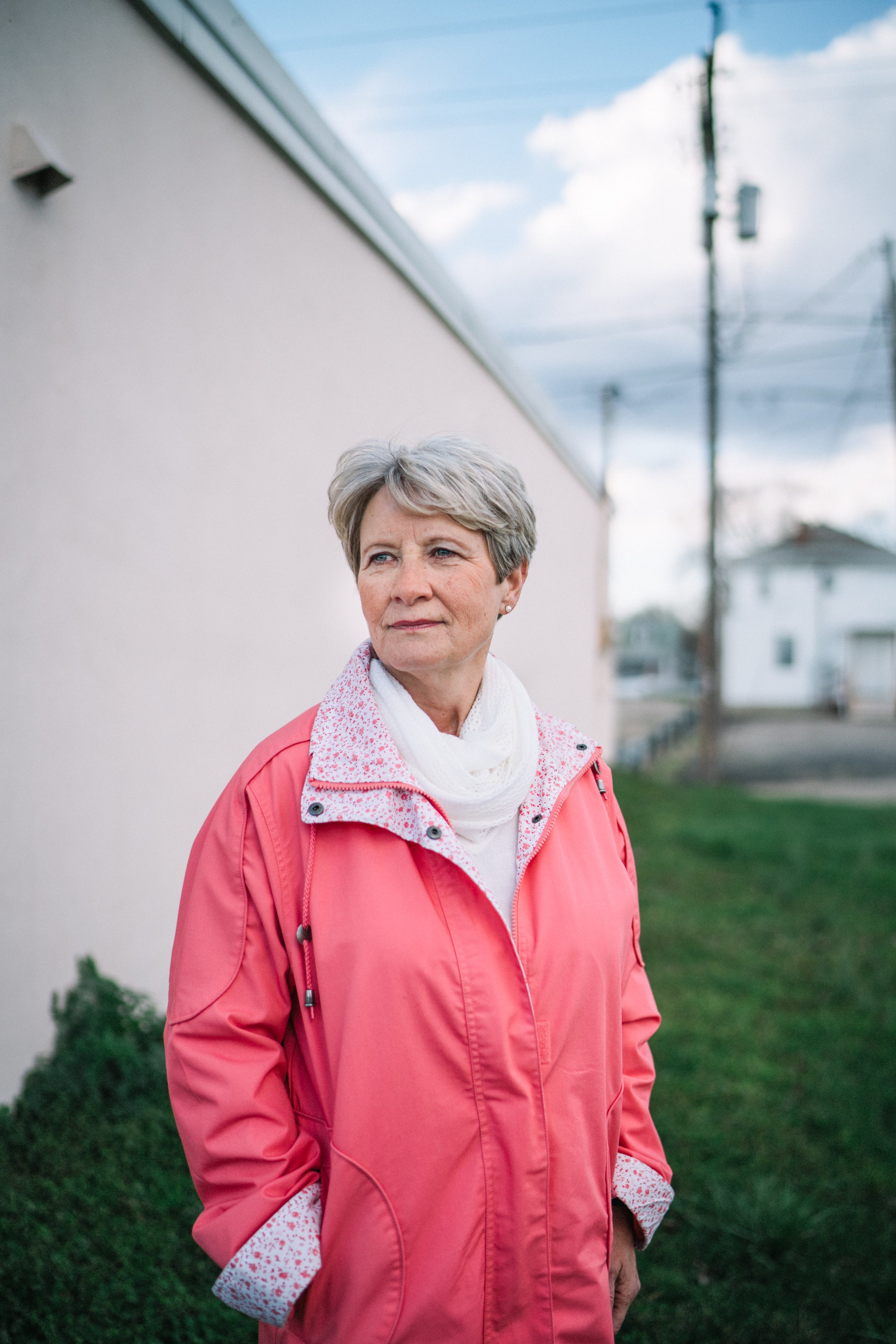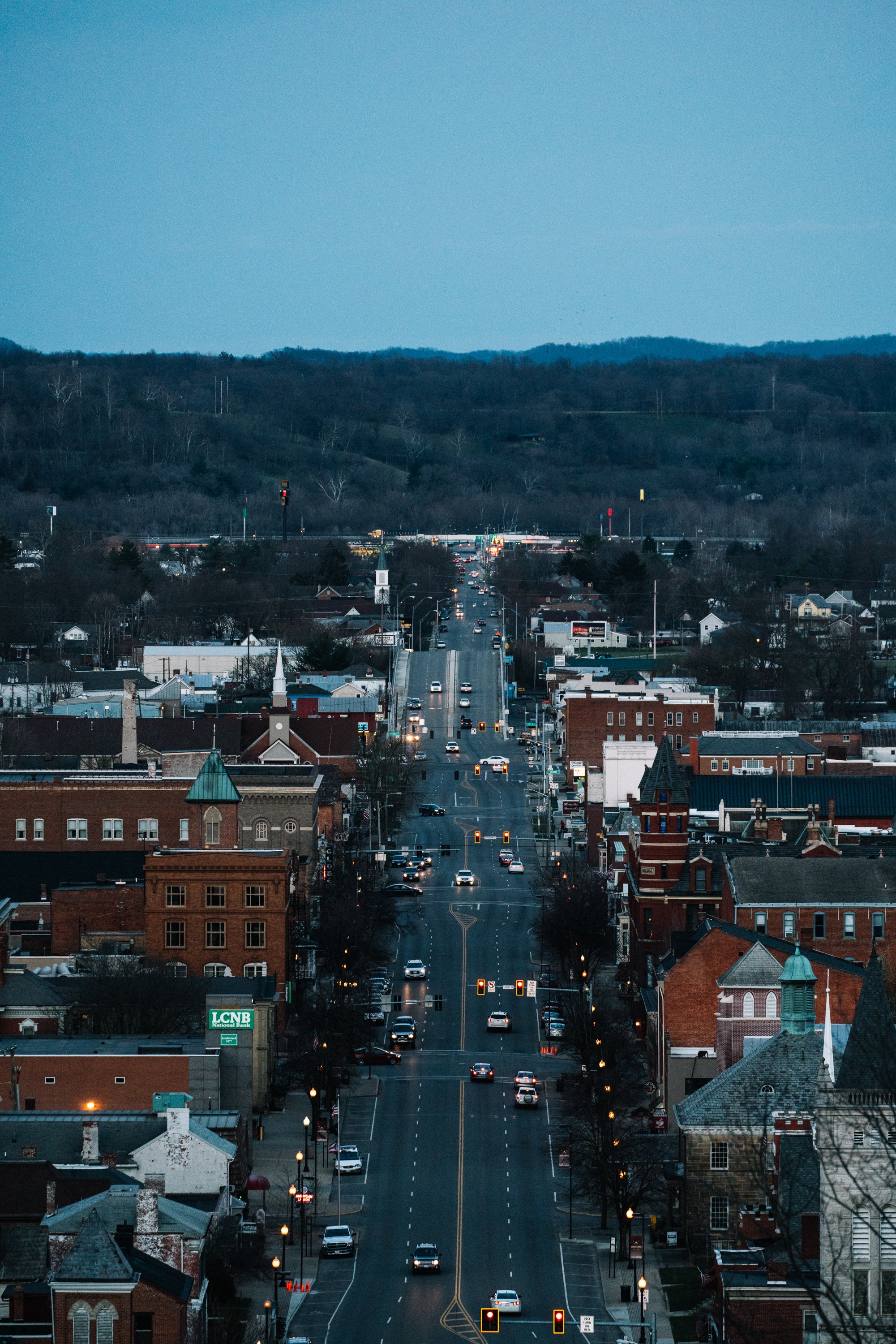 The images below are from the Vanishing Women website. Some were still under construction when these files were made, hence the dummy text. You can click on the "+" in the top left corner of each image to see it larger.