Shooting a coastal landscape is always exciting, but creating the right composition can be tricky. Having an idea for a composition going into the photo session can ensure you capture the best of the location. Running around frantically trying to find a composition as the light is changing during the sunrise or sunset can be fun and exhilarating, but planning will most likely result in a much more productive session and a more focused and higher quality photo. From rugged coastlines to white sand beaches, here are some of my favorite coastal compositions.
Caves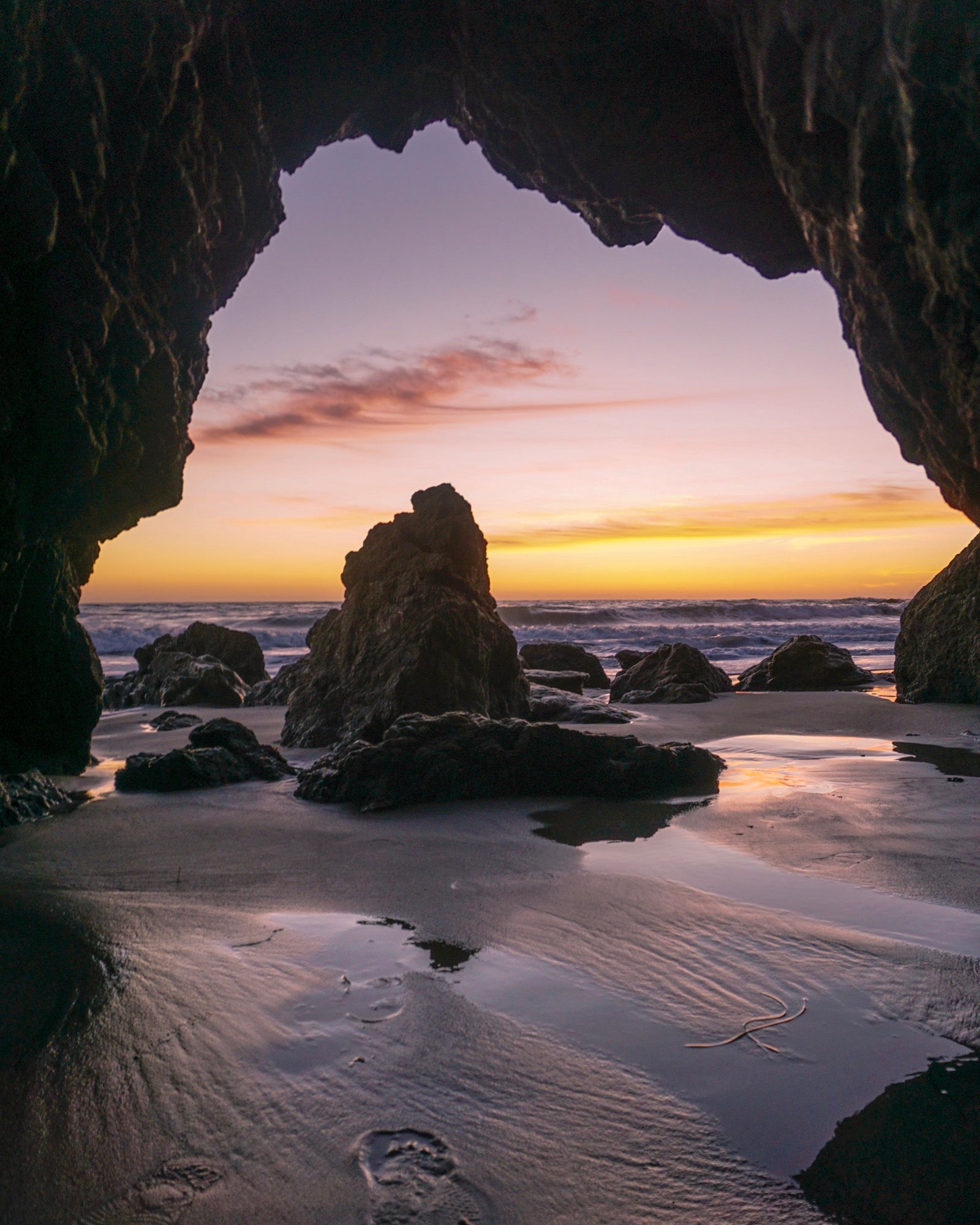 Sony α6000. Sony 16-50mm f/3.5-5.6 OSS lens at 16mm. 1/60-sec., f/4, ISO 320. Finding a cave is always rewarding because the walls of the caves act as a perfect frame for your photo. Caves are great to shoot when the tide is low as they will be more accessible.
Coastal Overlooks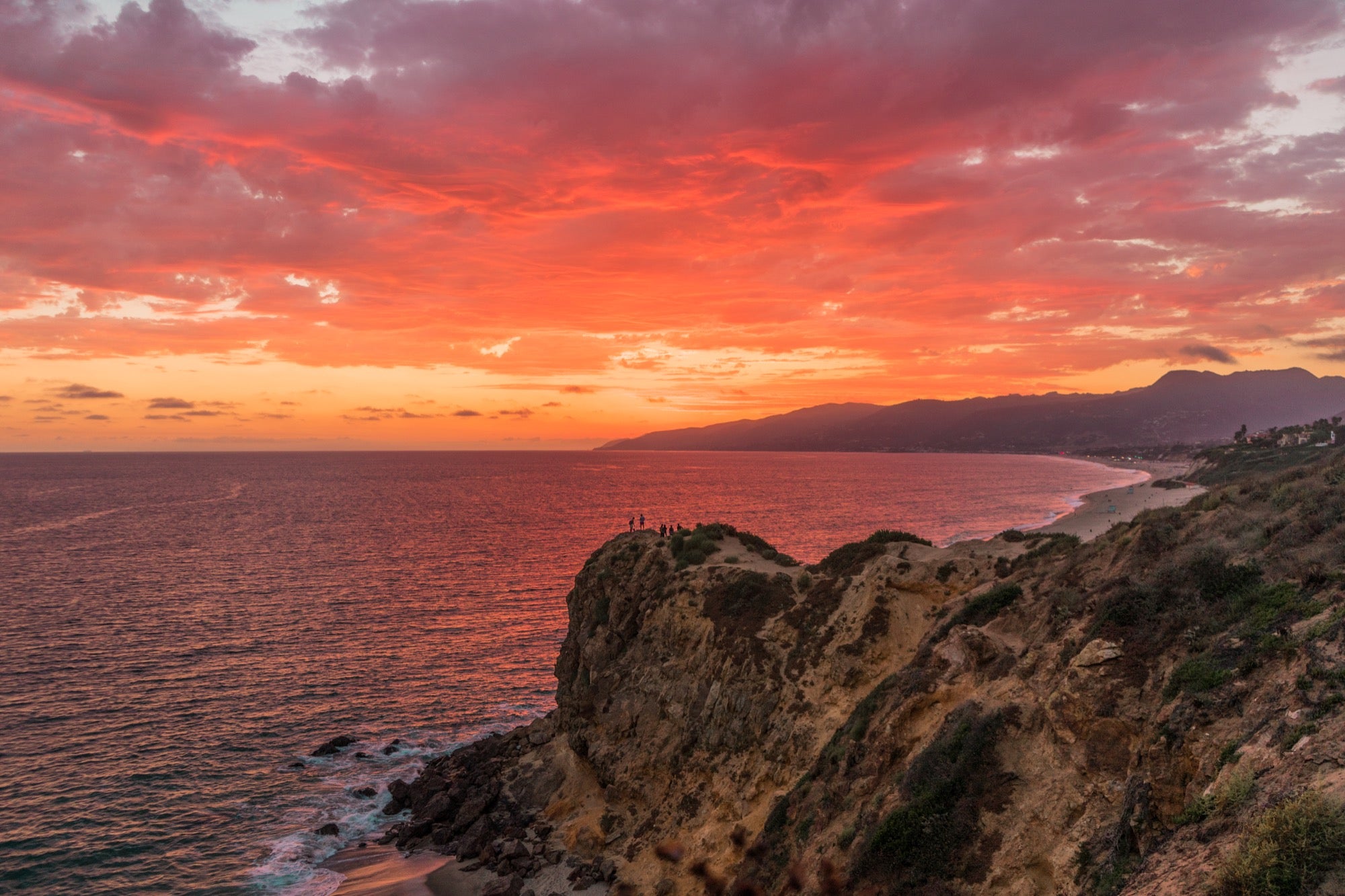 Sony α7 II. Sony 28-70mm f/3.5-5.6 OSS lens at 28mm. 1/160-sec., f/4, ISO 200. Overlooks allow for beautiful expansive shots of coastlines. The best time to head up to an overlook is if the coast is lined with photogenic features such as interesting rocks or cliffs. Be sure to stay on marked trails and don't set up on unstable areas.
Staircases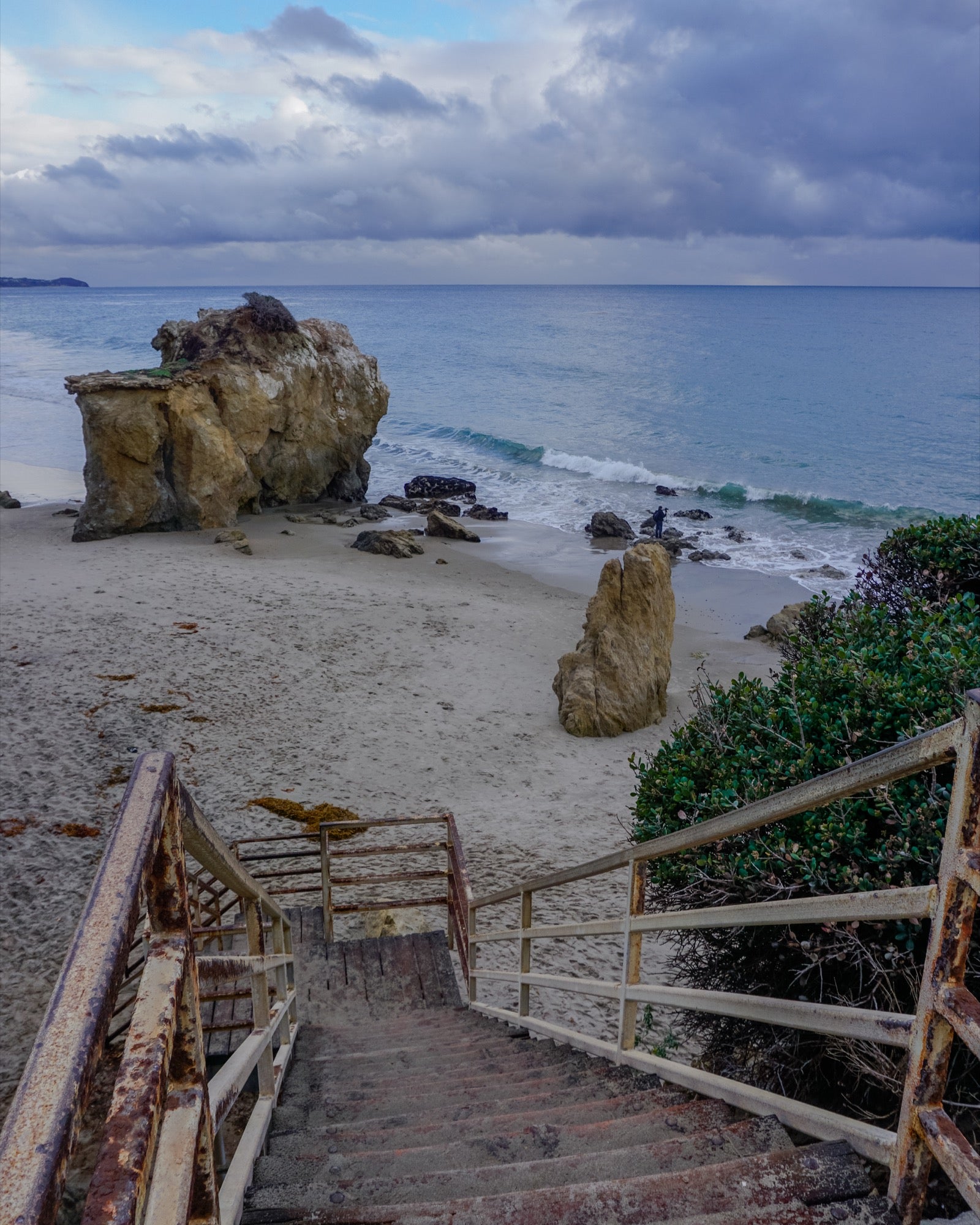 Sony α6000. Sony 16-50mm f/3.5-5.6 OSS lens at 16mm. 1/80-sec., f/8, ISO 100. If a beach is located below a rugged coastline or cliff, it will most likely have a public staircase leading down to the beach. This staircase can act as a beautiful foreground in your composition and a leading line to the ocean.
People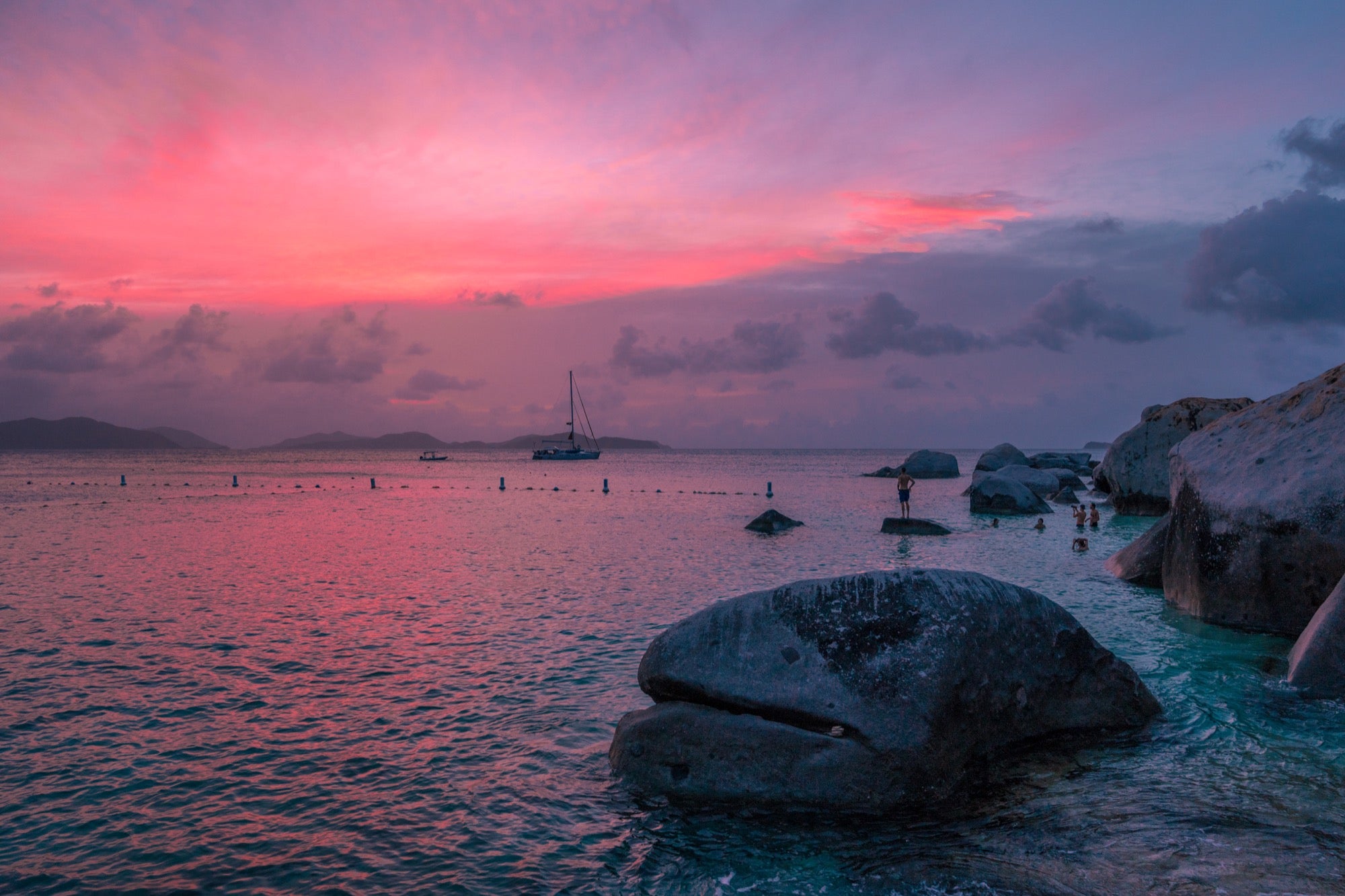 Sony α9. Sony 24-70mm f/2.8 G Master lens at 24mm. 1/160-sec., f/4, ISO 500. If the beach lacks features such as rocks, including a person or an object such as a lifeguard tower is my go to. A surfer or lifeguard tower in the distance with a good sunset really captures the beach vibe many people love to see.
Get Down Low or in The Water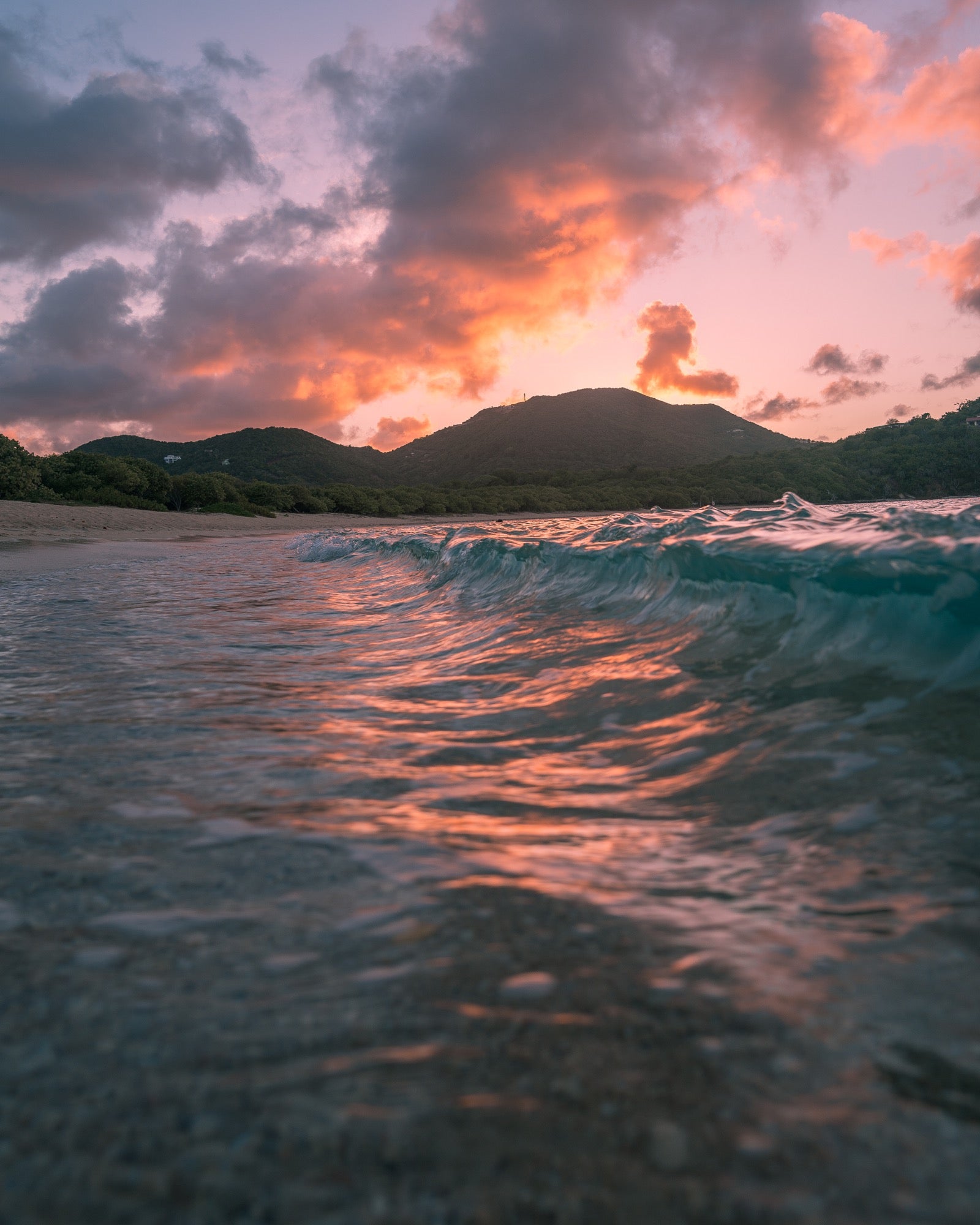 Sony α9. Sony 24-70mm f/2.8 G Master lens at 24mm. 1/160-sec., f/4, ISO 100. If you have underwater housing for your camera, get in the water and capture the crashing waves and surfers. If you don't have housing, getting down low by the water line also offers a great opportunity for a unique angle.
The ideal time to shoot any of these locations is around sunrise or sunset. Some scouting during the day along with promising conditions will result in some unique coastal photos. If you are unfamiliar with the location, Google maps satellite view can help you to start scouting locations before you arrive.
Scott Wesson is part of the Alpha Imaging Collective. Follow him on Instagram @thetravelvibe.