The new Sony 16-35mm f/4 G Power Zoom lens combines the latest Sony lens technology with a power zoom feature that gives hybrid creators a powerful new imaging tool. A select group of photographer/filmmakers had a chance to try out the new lens prior to its launch. See their first shots taken with the lens below and read their reviews on how it performed for them. Photos by Allison Anderson, Garrette Baird, Sal D'Alia, Drew Geraci, Miguel Quiles and Braedin Toth. Pre-order for the new Sony 16-35mm f/4 G PZ lens will be available here.
In advance of its official launch, a select group had a chance to use the new Sony 16-35mm f/4 G PZ – see the photos and video.
Video by Braedin Toth.
"This lens pairs perfectly with a camera like the Sony Alpha 7 IV. You can film beautiful oversampled 7K in ultra wide 16mm and all the way to 79mm in crisp 4K by using APS-C mode and clear image zoom. And the current full frame Sony cameras are also so incredible in low light, I have no issue shooting low light at f/4" – Braedin Toth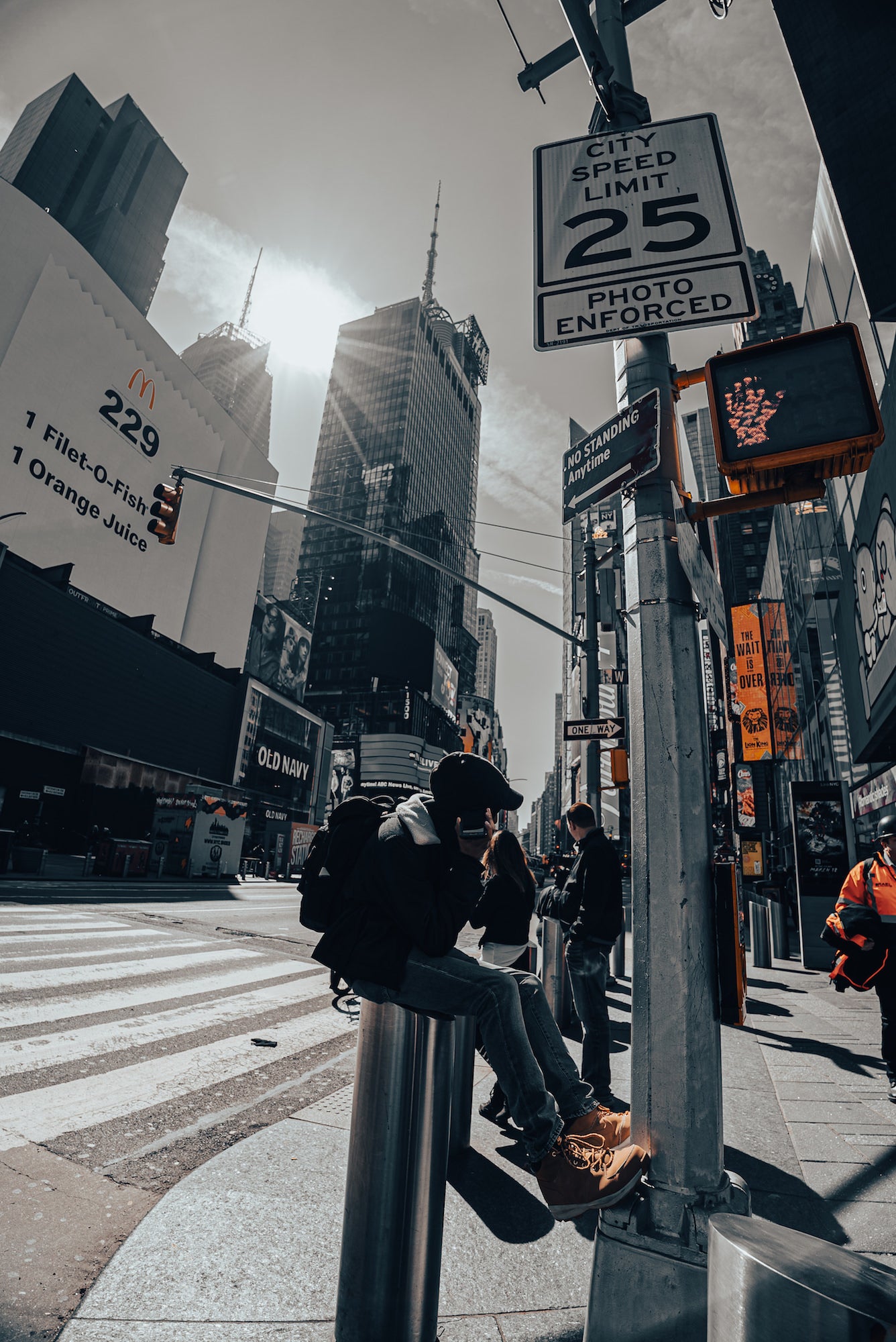 Photo by Sal D'Alia. Sony Alpha 7S III. Sony 16-35mm f/4 G PZ. 1/320-sec., f/5.6, ISO 80
"I shot both stills and video with the lens, mostly street photography and then a short vertical video in 4K for Instagram with my Alpha 7S III. I loved how compact and lightweight it was, especially while walking miles and miles on the streets of NYC. I didn't bring any backpack or heavy gear, just the camera, lens and an extra battery. The autofocus in this lens works great with the latest Sony Alpha bodies, the zoom is very smooth and I really appreciate the addition of the manual aperture which is extremely useful." – Sal D'Alia
Video by Drew Geraci.
"16-35mm is the perfect range for landscape photography and cinematography (in my humble opinion) because you get the ability to go ultra-wide but can also change focal lengths to something more graphical, in the 35mm range. It really allows you to adapt to multiple situations in a way that's both convenient and practical for a lot of filming. It's definitely one of my top three focal ranges for any kind of shooting!" – Drew Geraci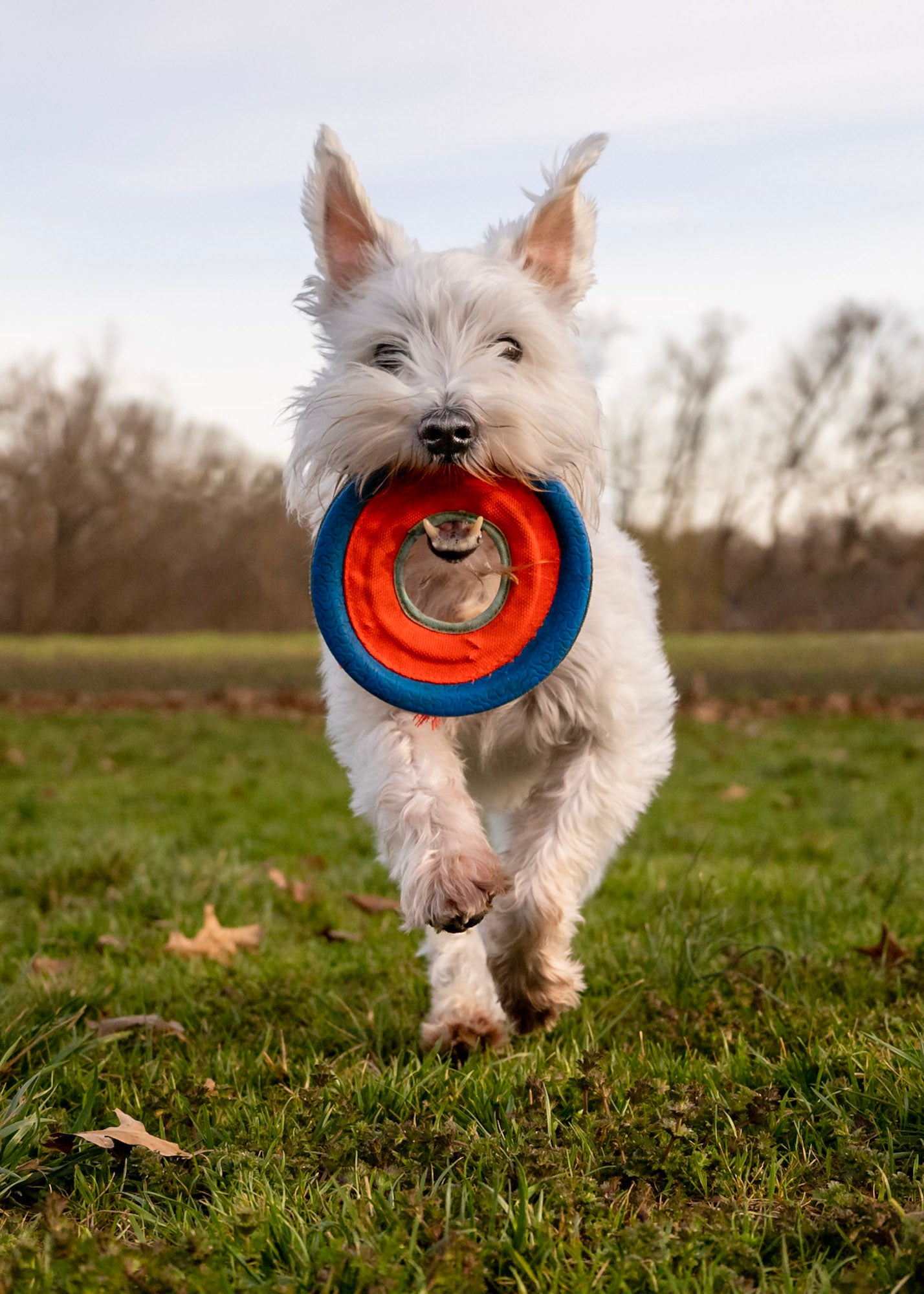 Photo by Garrette Baird. Sony Alpha 7S III. Sony 16-35mm f/4 G PZ. 1/3200-sec., f/4, ISO 1250
"I enjoy the 16-35mm range when I'm up close to my subject/point of interest yet still want to capture a broad depth of information for the viewer. Being able to grab that wide 16mm as an establishing shot and then quickly jump into the 35 to bring the story to a more personal level. A thing that really stood out to me with this lens was the minimal focusing distance. It's not a macro lens but in a pinch I could combine the 35mm end with my camera's clear image zoom and definitely use it for some very tight images/footage." – Garrette Baird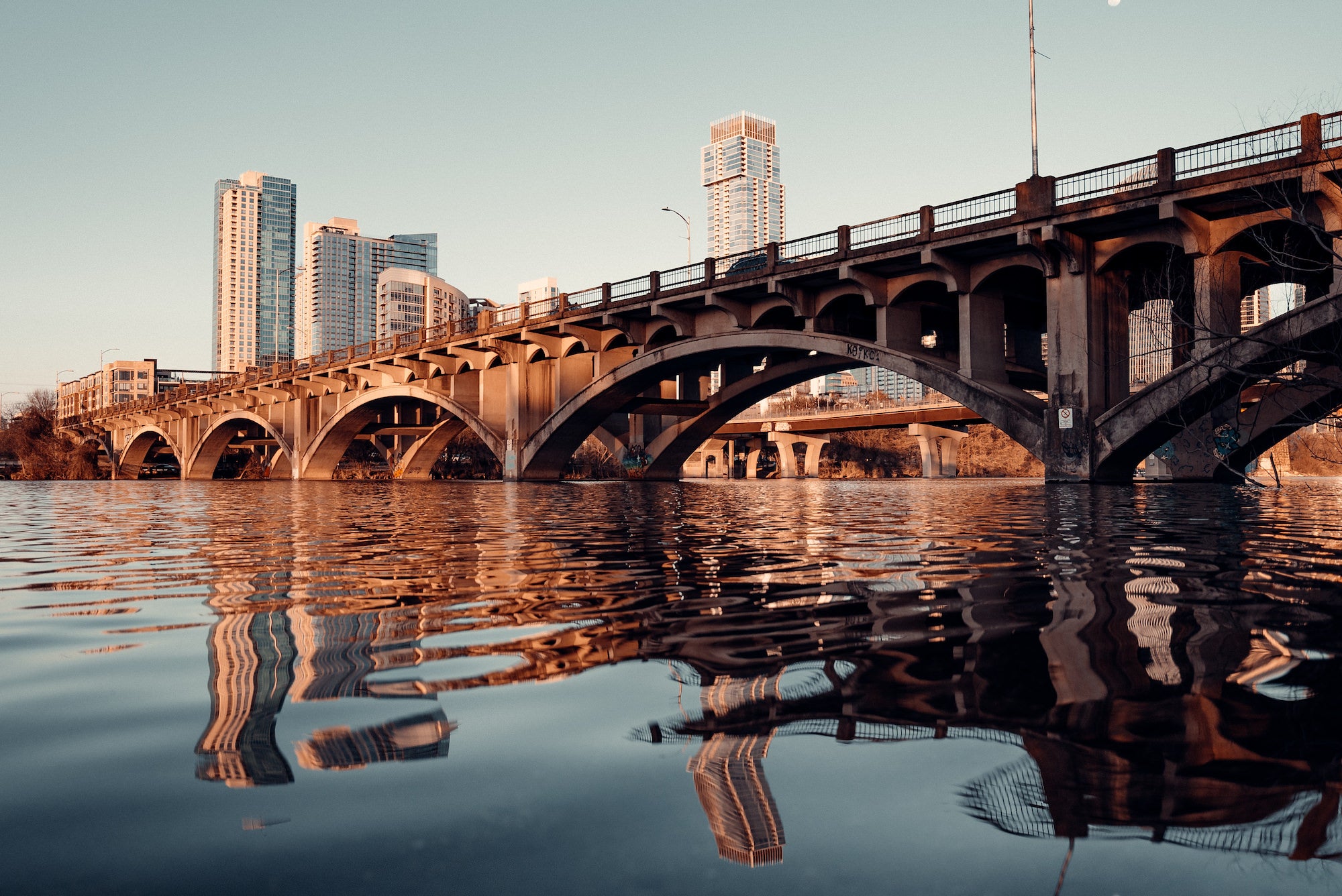 Photo by Allison Anderson. Sony Alpha 7S III. Sony 16-35mm f/4 G PZ. 1/400-sec., f/4, ISO 100
"16-35mm is my favorite focal length for travel. The 16mm end is great for landscapes and tight spaces, and 35mm captures everyday environments nicely. I stood on the waterfront at sunset and captured some incredible images of kayakers paddling under a beautiful bridge. The 16mm focal length allowed me to get the bridge architecture, paddlers, and pink skies in the frame." – Allison Anderson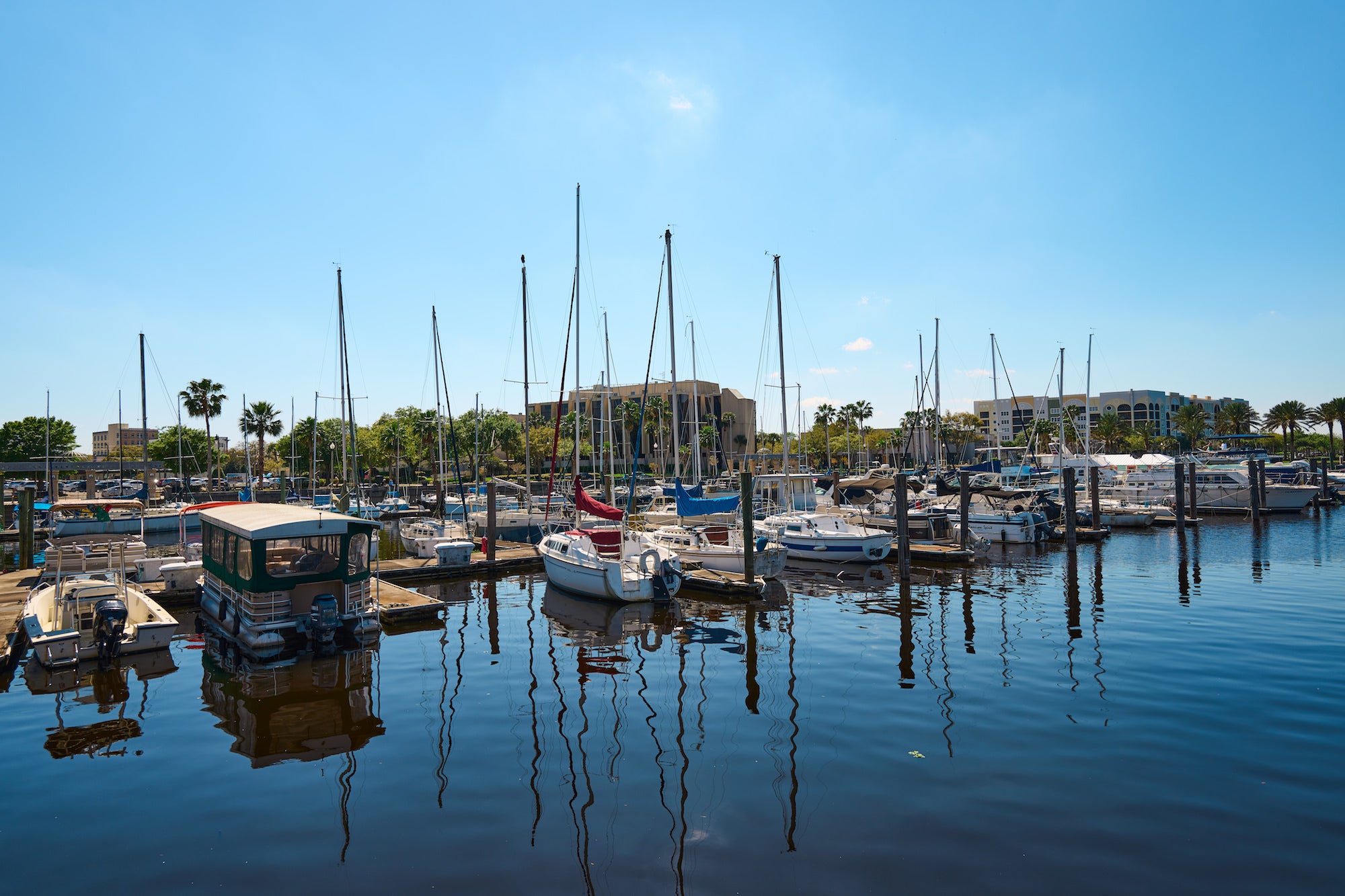 Photo by Miguel Quiles. Sony Alpha 1. Sony 16-35mm f/4 G PZ.
"16-35mm for me is the option I reach for when I need a 'walkaround' lens. It's wide enough to capture everything that the world might throw at you, and at 35mm you can get just about everything else looking great. I think this lens will be an interesting option for vloggers and content creators. The old 16-35ZA was one of my favorites, and they one-upped that lens in every possible way with this new G series lens. I'm impressed and am eager to see if and how they might develop other lenses like this in the future." – Miguel Quiles
Video by Braedin Toth.
"The lens has two XD linear focus motors and four more XD motors to control the zoom. If I want to zoom while filming I no longer need a lens motor, I can just set the zoom speed in camera to the speed needed and get the effect I'm looking for. Being able to remotely adjust the focal length depending on the scene's composition is so convenient for car mounts and remote rigs where you don't have access to the camera." – Braedin Toth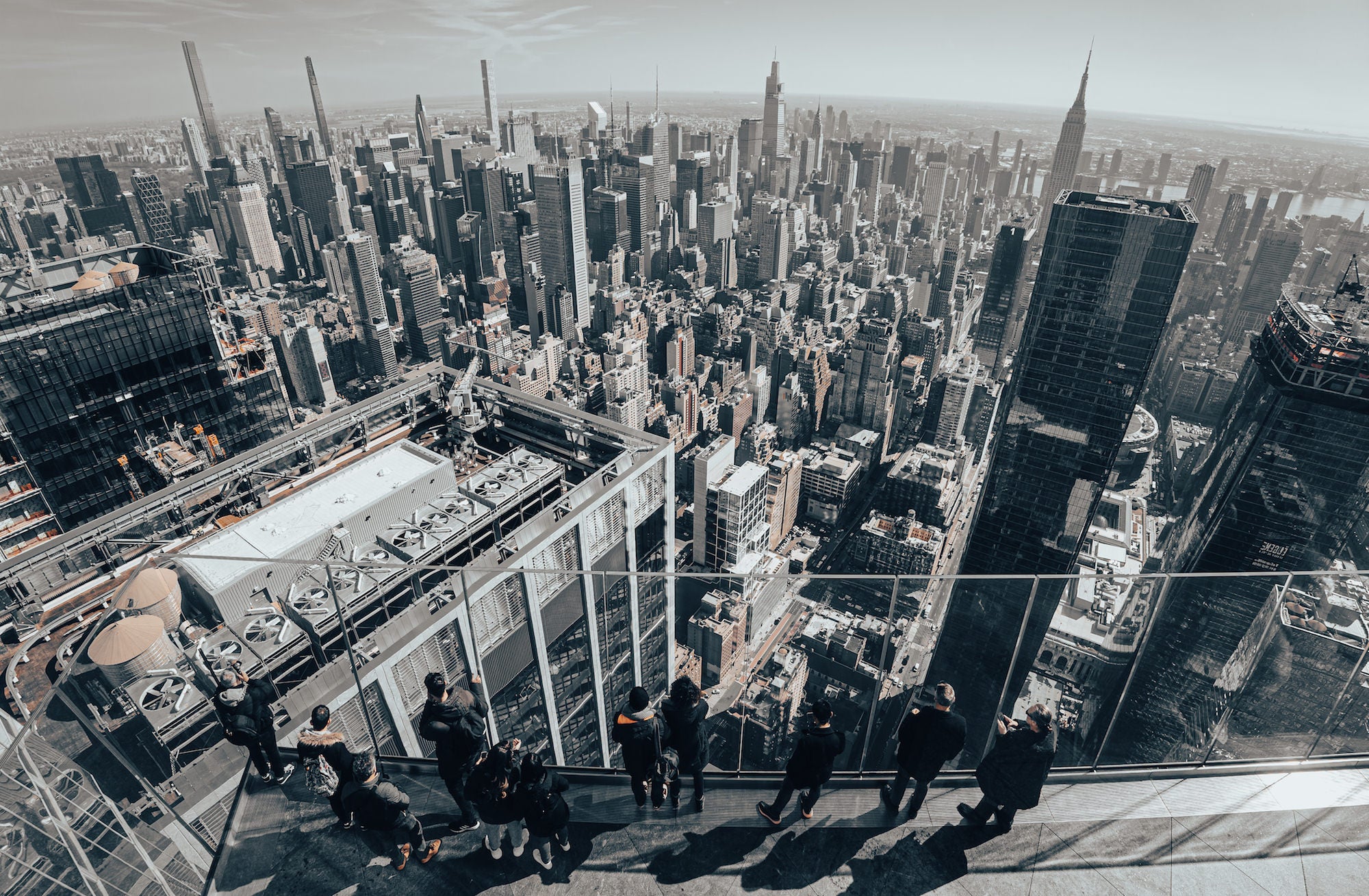 Photo by Sal D'Alia. Sony Alpha 7S III. Sony 16-35mm f/4 G PZ. 1/125-sec., f/8, ISO 80
"The shots I took show all the potential of the lens when at 16mm. You can pack your shot full of information, have an amazing composition without distortion and with incredible sharpness. I love how I could include the tourist on the balcony looking at the beautiful skyline, or how I could get all those layers of the 'vessel' just standing in the center of the base." – Sal D'Alia
"For video and gimbal work, the power zoom function can be really useful. The compact size and weight makes it a no-brainer to throw in my gear bag. I also love the stabilization for video." – Allison Anderson
"I found the power zoom most useful when using it on the Sony Bluetooth grip. Being able to control your focus from the handle without having to touch the barrel of the lens was really awesome. I felt that the process of shooting video with this was so easy compared to other lenses in the lineup. The combination of the size, weight, fast focusing, and overall IQ made this one hard to take off my camera." – Miguel Quiles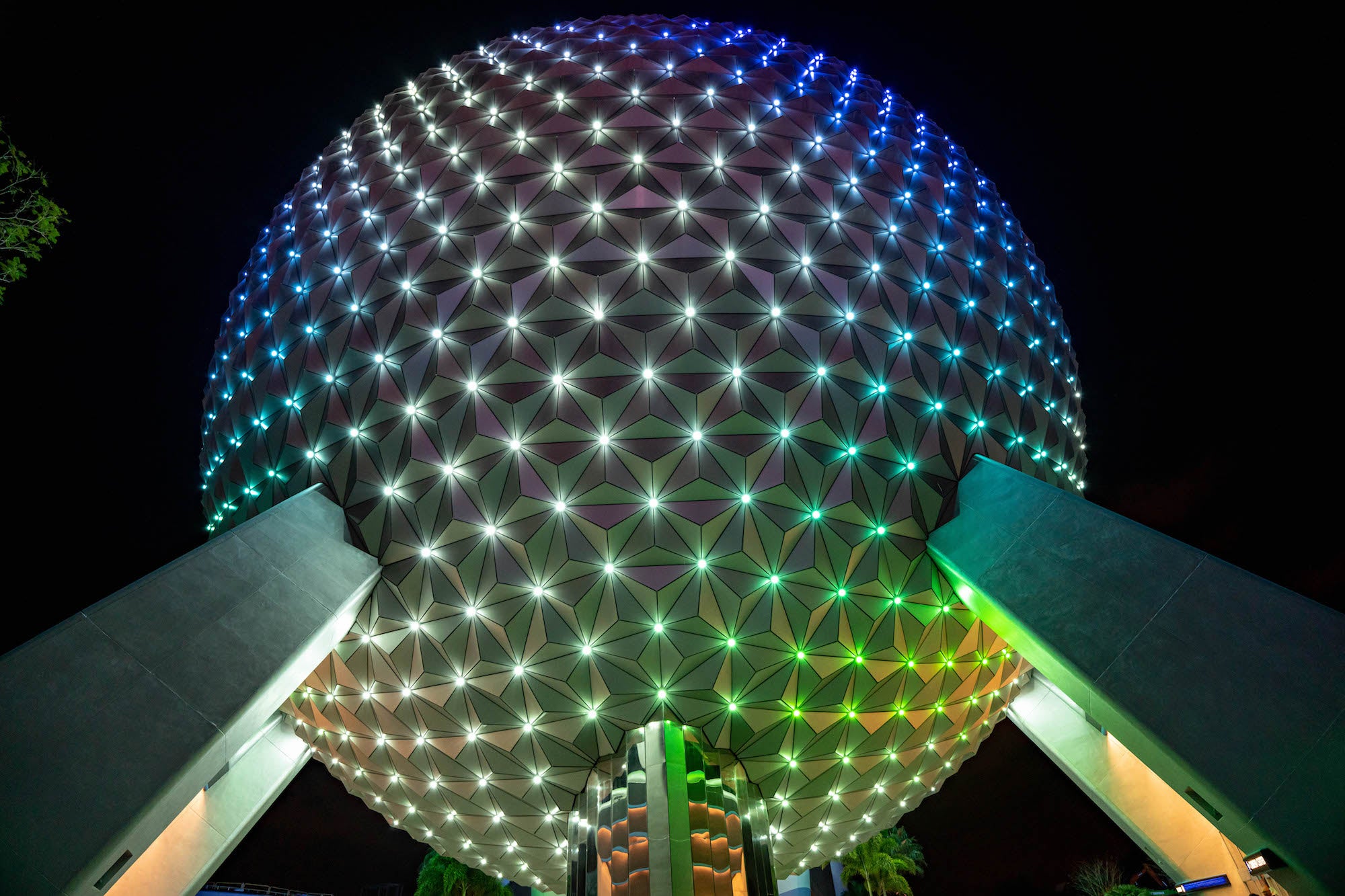 Photo by Drew Geraci. Sony Alpha 1. Sony 16-35mm f/4 G PZ.
"I tested the lens out in multiple ways. The first thing I did was use it as I would if I were a tourist, specifically at Disney World, where I was able to capture a variety of shots of both wildlife, landscape, and architecture. It was super handy! The lightweight nature of the lens made carrying it and the camera body around for 12 hours a pleasure and it worked for nearly all situations of shooting. I also tested the lens out in a timelapse situation by photographing the Washington monument over the course of about three hours as the lights of the night took shape. I was impressed by the sharpness at night and the clarity of the frame. It worked out nicely." – Drew Geraci
"The biggest standout for me was the performance with those new motors. You don't realize how far Sony has come with their lens designs until you start using lenses that incorporate these XD linear motors. They are game-changers in a field that has been pumping out the same old same old for decades." – Miguel Quiles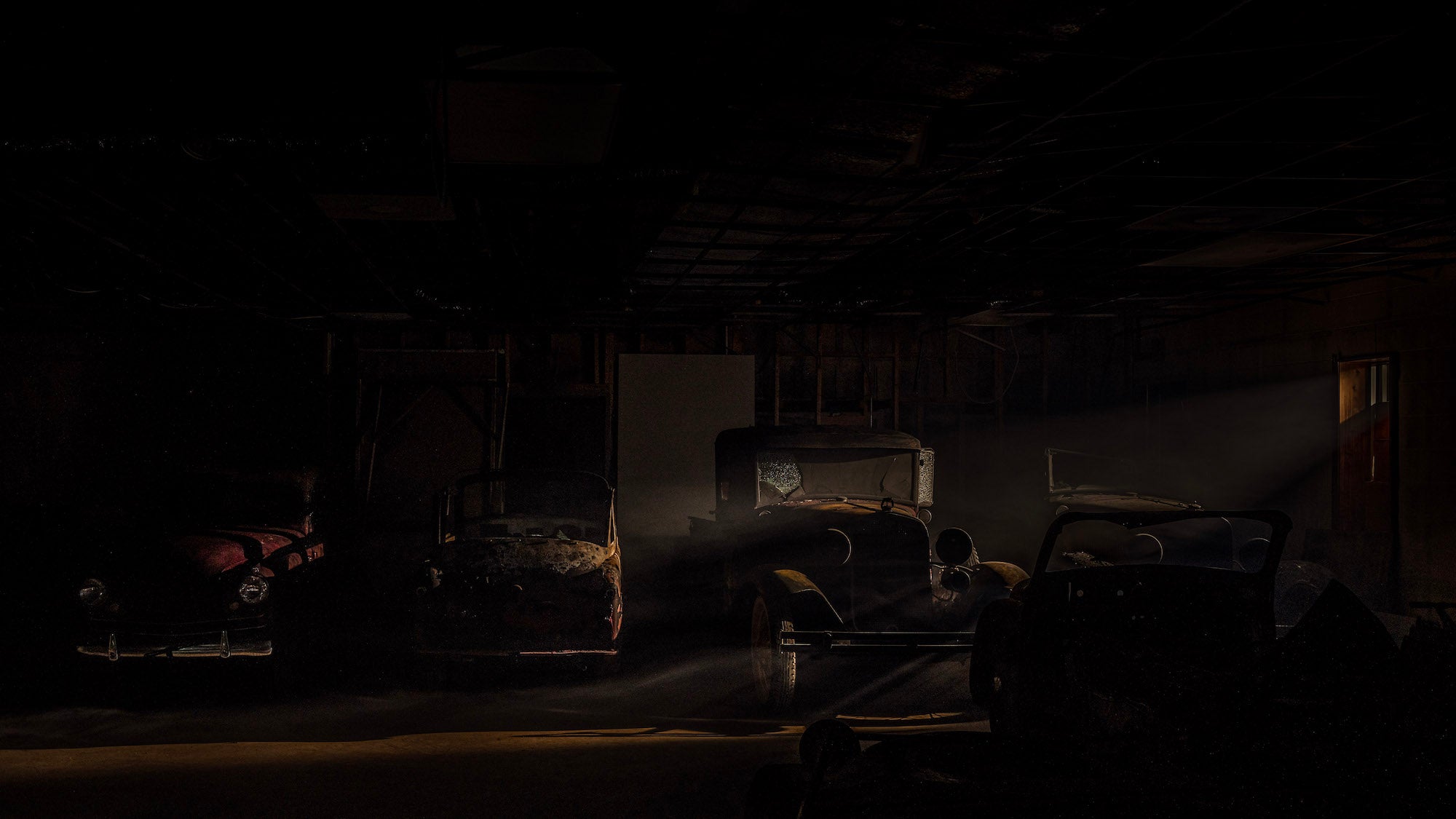 Photo by Garrette Baird. Sony Alpha 1. Sony 16-35mm f/4 G PZ. 2-sec., f/2, ISO 100
"I can see the power zoom feature to be extremely useful in one of our documentary projects. Some lenses can make a bit of mechanical noise when going back and forth between focal lengths which is not good for audio. The power zoom clears that up and removes the hard click noise of hitting either end of a typical manual zoom lens." – Garrette Baird
"My favorite thing about the lens has to be its portability. It's a lens that easily fits into my bag, balanced great on my gimbal, and will make mounting a camera inside a vehicle's interior windshield that much easier. When packing light for travel is key and a wide versatile lens is needed, having the 16-35mm f/4 G in my kit is a no brainer." – Garrette Baird
"I couldn't believe how light it was. I actually laughed the first time I picked it up. The 5-axis in-body image stabilization combined with the Active Steadyshot on my Sony Alpha 7S III makes video so smooth. I was impressed with how much is packed in such a small package." – Allison Anderson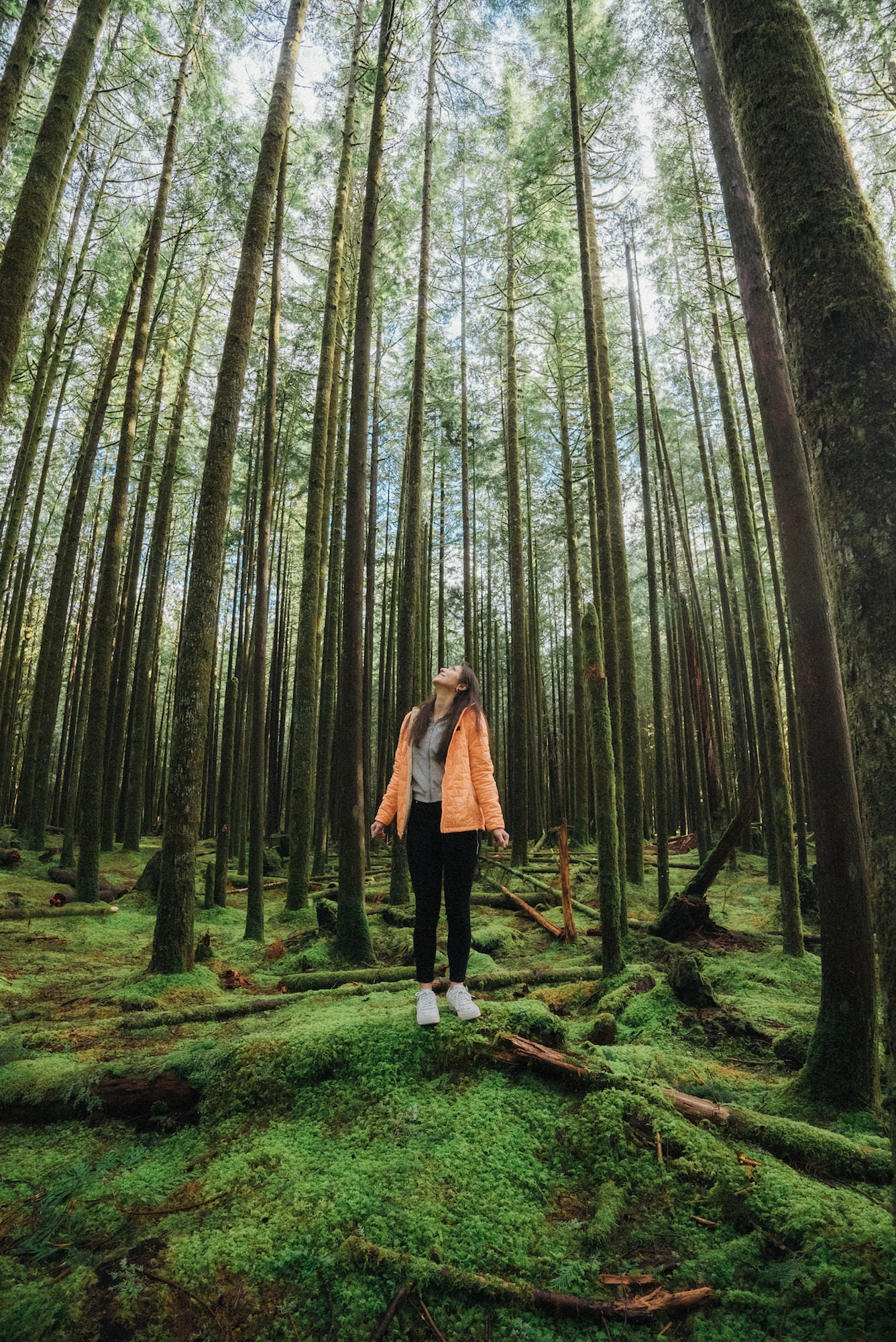 Photo by Braedin Toth. Sony Alpha 1. Sony 16-35mm f/4 G PZ. 2-sec., f/2, ISO 100
"Generally I pack a pretty small kit. This new lens is so incredibly light and compact, I have no issue including it in my day-to-day kit. A lot of creators love to use digital zoom but nothing replaces true optical zoom. The change of perspective and depth makes it something special." – Braedin Toth
"Overall I think the lens is great, especially if you don't currently own a 16-35mm lens. The lightweight body makes it a great 'everyday' kind of lens and I think if you paired it with something like the Sony Airpeak S1 you would gain a ton of versatility. I'm excited to get it up in the air with my Airpeak S1 to see how it handles aerial stills and 8k video. I'll definitely have this in my aerial/Airpeak kit to capture stunning wide-angle vistas due to its lightweight construction." – Drew Geraci (NOTE: Power Zoom function cannot be controlled by the Airpeak controller. Focal length must be set prior to flight.)
Pre-order for the new Sony 16-35mm f/4 G PZ lens will be available here.