In addition to creating videos for his popular YouTube Channel, content creator Chris Brockhurst also does a lot of client work for weddings. When the pandemic hit, he started receiving many requests for livestreaming services at weddings…and that need hasn't stopped. "Weddings have changed a lot since the pandemic," he says, "and people are migrating toward smaller, more intimate weddings. With smaller guest lists, I often get asked for a livestream to be set up so those not there can still be a part of it. And it's not just for smaller weddings. Sometimes there are older relatives who can't travel or if someone is sick – this is a way for people to still be present for the special day." How does he capture the day while also having a livestream set up? Brockhurst says it's something he's discovered can easily be done by putting both his Sony Alpha camera and Sony Xperia smartphone to work.
Wedding pro shows how to use Sony Alpha and Sony Xperia to livestream weddings so no one misses out on the special day.
Feeding The Need For Livestreams
Brockhurst went through a huge change in the way he operated at weddings when the pandemic hit. "There were a lot of new asks for the business," he says. "There were so many rules and restrictions on how many people were allowed at venues, who could come, couldn't come. So the question, 'Can you do a livestream?' started to get asked a lot. People wanted to allow others who couldn't travel because of restrictions or illness to still be able to see the events of the day."
He knew livestreaming at a wedding would be possible, but that there was so much equipment required to actually make it feasible. "You're always relying on some form of an internet connection, and multiple pieces of hardware to work together to set them up," he explains. "And with weddings it's already very stressful, in terms of things are very fast-paced, and you only have one opportunity to get maybe one particular shot. So livestreaming was never something that we dabbled in because it was an added stressor that we just didn't think we could handle with everything else going on. But it became more and more of a question that people were asking to do as the pandemic kind of progressed."
Even now, weddings have changed and he's still getting similar requests. "Things have started to migrate to more different kinds of weddings," he explains, "and people are having smaller weddings where they invite less people because they realized it was a little bit nicer. But even with cutting the guest list there are still more people that want to be involved so I know it's something we needed to do."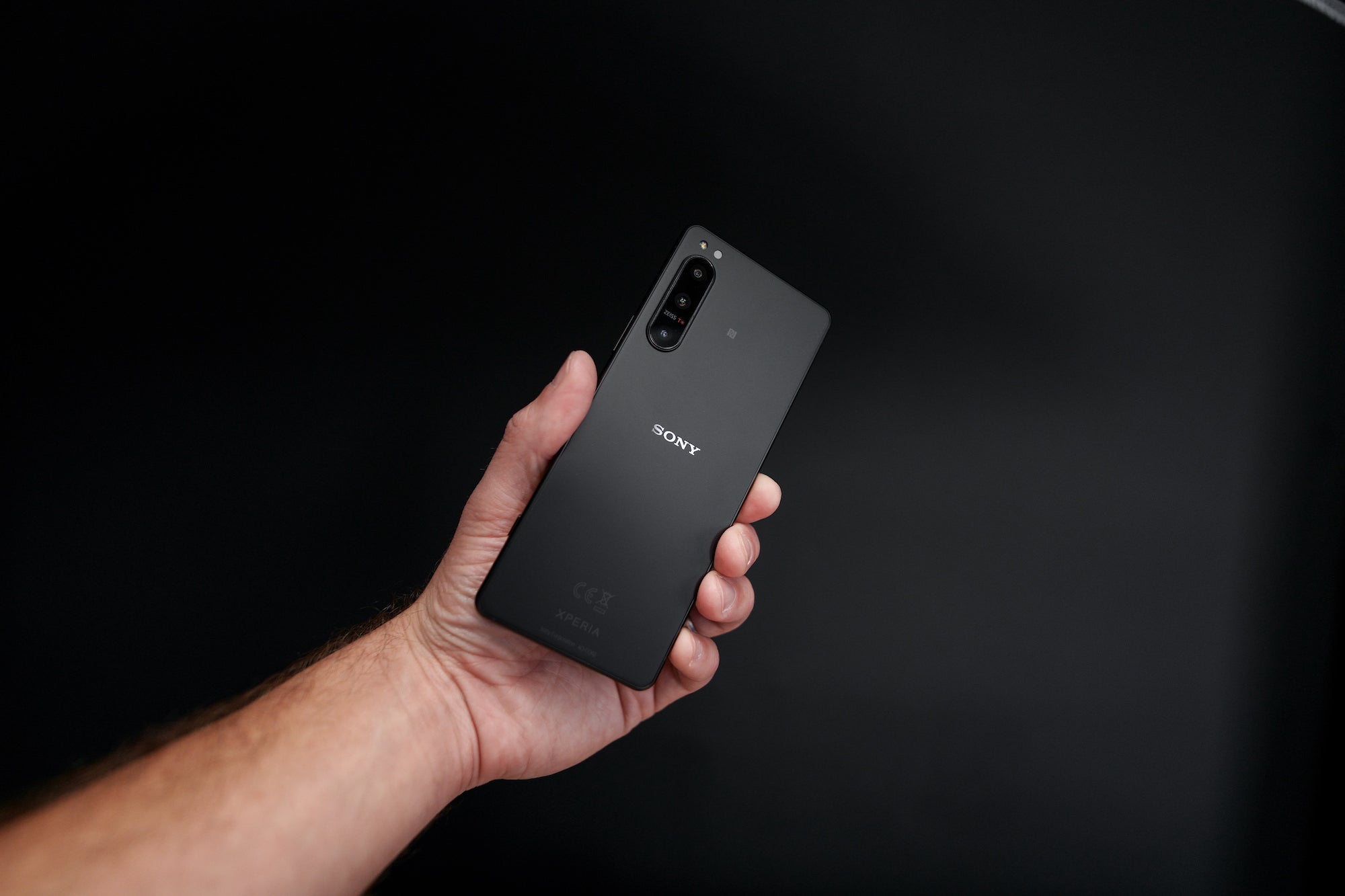 Sony Xperia 5 IV
Enter the Sony Xperia 5 IV, a smartphone Brockhurst was learning the capabilities of when something clicked. "It wasn't until I started playing around with the Xperia 5 IV and seeing how simple the functionality worked," he says. "The livestreaming was just so easy and something that I could've definitely utilized at weddings with my Sony Alpha camera for the past two years."
A Simple Process With Sony Alpha & Xperia
Brockhurst explains how the Sony Xperia 5 IV has an app built into it that allows you to monitor the footage that's coming out of your camera, like the Sony Alpha 7 IV or Sony Alpha 7R V. "it also has an option to switch to a livestream mode," he explains. "And whatever live stream portal you want to use, whether that's YouTube or Twitch, you go on the computer first and it gives you a key code that you then copy and put into the livestream app on your Xperia 5 IV. That connects the two things together there so that when you are live streaming from the phone, it sends it to the YouTube channel or to Twitch or wherever you want to send it.
He continues, "And then to actually get the feed into the monitor livestreaming app, the camera will just do it automatically via a USB-C cable. When you plug in the cable between the Xperia and the Sony Alpha camera, your camera will pop up with a list of four options. You just choose the Live Streaming option and it will send the feed directly to your Xperia. Because you already put in the code that connects the Xperia's livestreaming software, you just tap livestream and that's it – it just starts."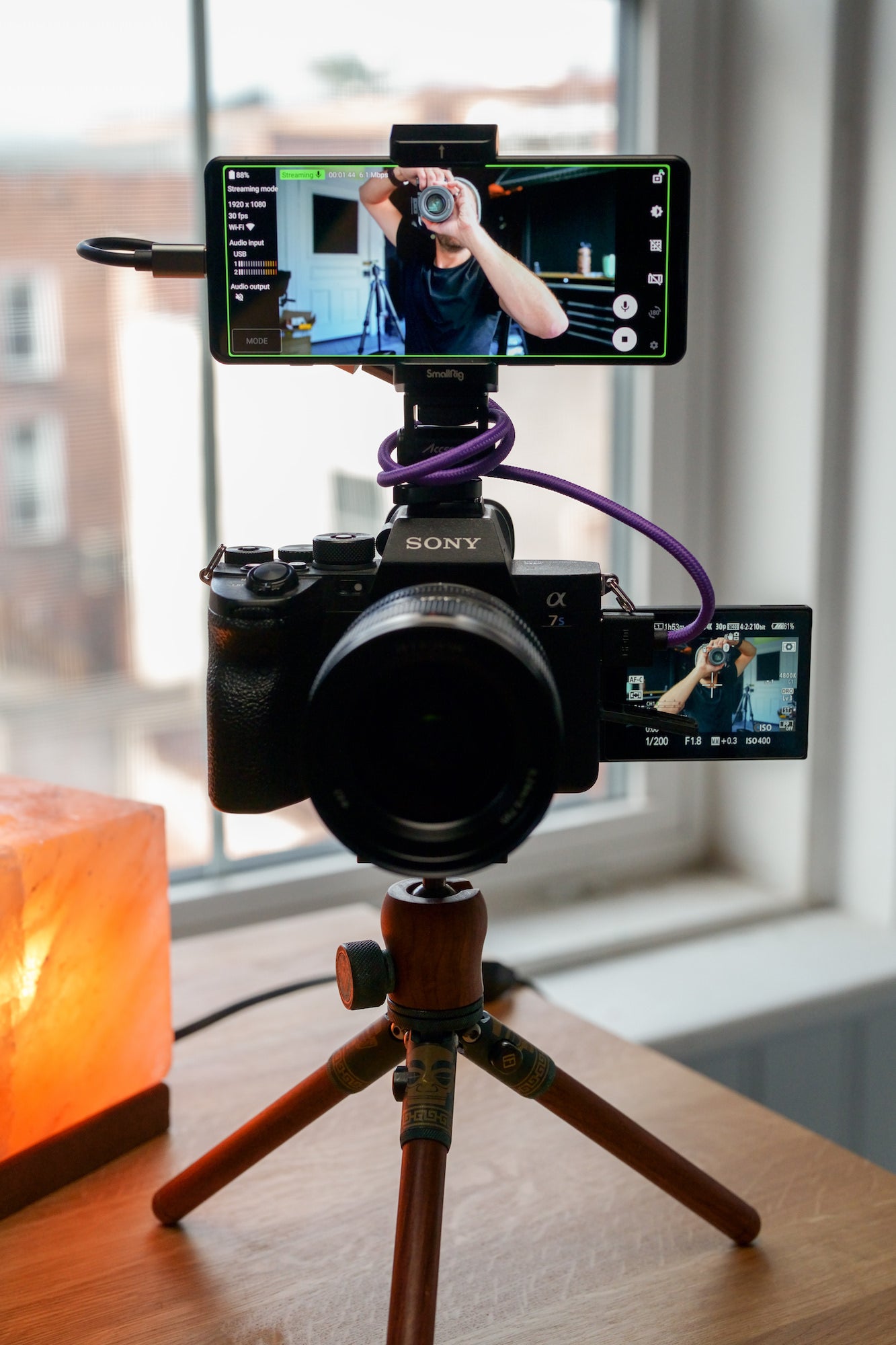 There are many reasons why this setup is useful, and one is because of the excellent picture quality in the livestream. You can use your Sony Alpha camera and whatever Sony lenses you want to get the proper framing and view for your livestream. "It's really nice that the Xperia will see exactly what your Sony Alpha camera sees. I envision having a Sony 70-200mm f/2.8 G Master going right down the middle of the wedding, nice and close on the couple. You can have whatever audio is coming out of your camera going into that feed as well, so we could use wireless audio to be able to hear the vows from them, even if they were 50 feet away. It's a really simple and easy to livestream and I envision it working in these situations very well."
See more of Chris Brockhurst's work on his YouTube Channel.