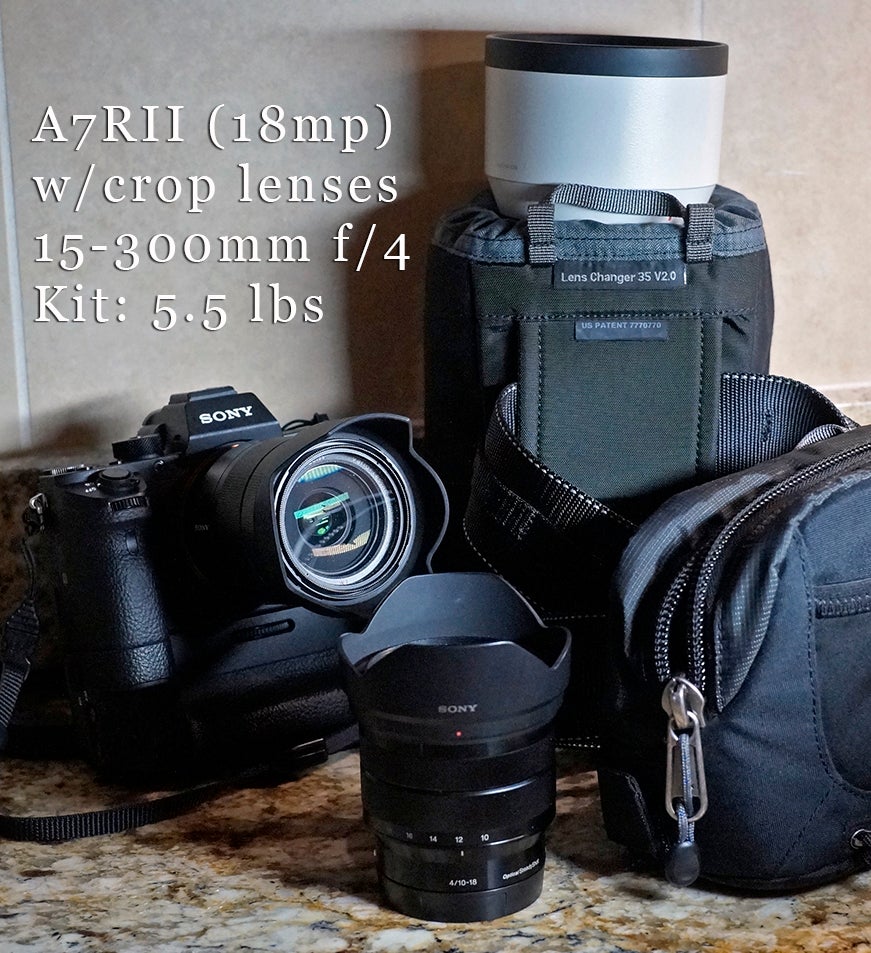 This week I stared into the equipment locker trying to think about what I wanted to take to cover an athletic department press conference over at UT. I have a lot of nice lenses for both full-frame as well as crop sensor cameras. I didn't know how dark it would be, so that was a concern.
I elected to take the Sony α7R II for it's low light capabilities. Then I had to choose glass for it. I decided that since I had no idea about the place the presser would be held in, I should bring a range of lenses to cover it no matter what the situation was.
So, I grabbed three lenses: Sony 10-18mm f/4 OSS, Sony Vario-Tessar T* E 16-70mm f/4 ZA OSS, and the Sony FE 70-200mm f/4 G OSS. The 10-18 and the 16-70 weren't made to be used with a full-frame camera, but it didn't matter because Sony doesn't treat their crop sensor lenses like a penalty when using them on a FF body (Canon EF-S lenses won't even mount on their FF bodies). This effectively gave me a range of optic from 15mm all the way to 300mm with my α7R II shooting in APS-C mode, and all the lenses were f/4. This way, no matter how close or far away I was from what I wanted to shoot, I would have it covered, and that turned out to be the case.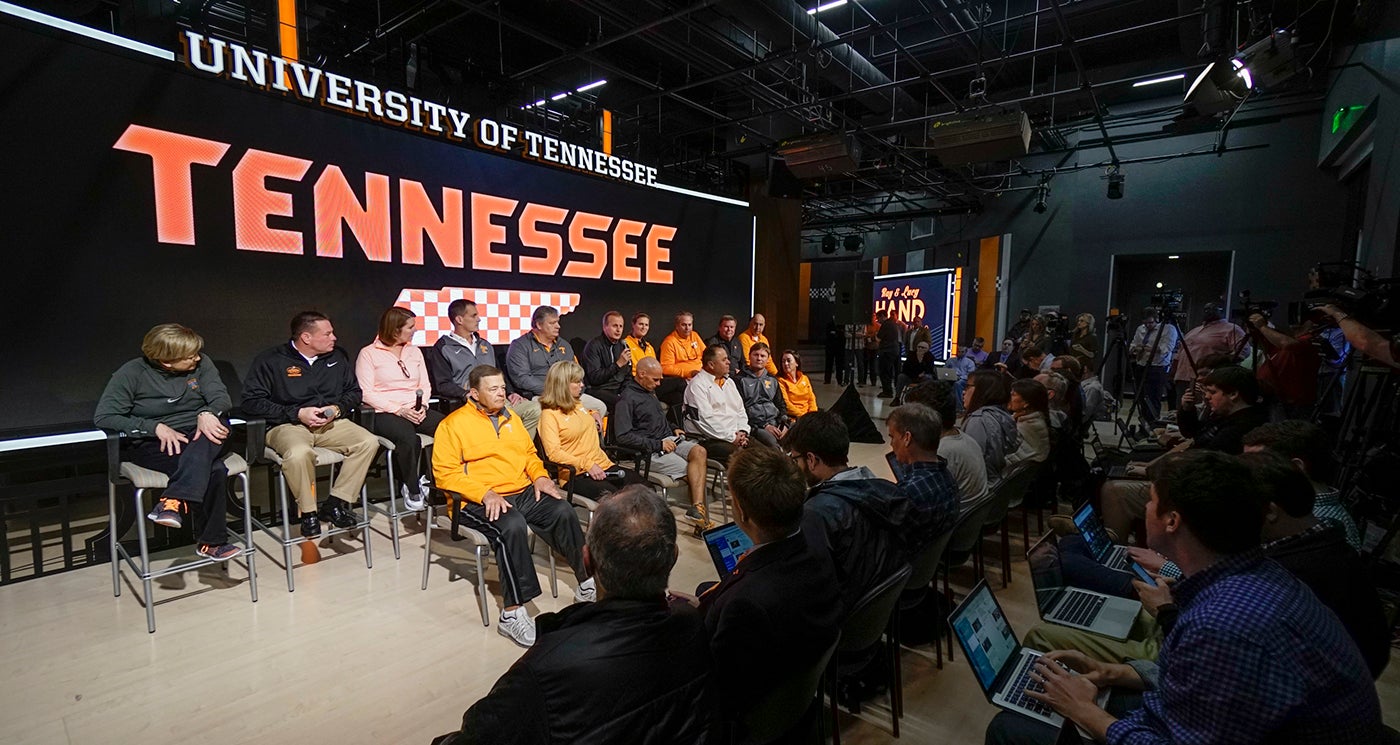 Sony α7R II, Sony 10-18mm f/4 OSS lens.
The Associated Press wants images to be 200 dpi at 10" wide and the longest edge, so any Sony cameras' jpegs are overkill for this type of assignment. What made my assignment even more fun is the fact that there was a very fast wireless connection inside the TV studio where the "presser" was held. Once I realized this, I set up my laptop in the back of the room, connected it to the Wi-Fi, and did the same with my phone. I then opened up the preferences on my iPhone6's Play Memories app, and changed the photo size from 2 megs to full size.
As I shot the presser, I began to use the Wi-Fi enabled α7R II camera and my phone to send select images I was shooting right to my laptop. About 14 minutes into the presser, I stopped shooting and went to my laptop and began to process the photos in Lightroom in order to resize them for the AP. The presser began late at about 10:06am and I stopped shooting at 10:20 a.m. I left the building all finished with my assignment with all my images delivered via WeTransfer.com to the AP at 10:41 a.m. The press conference was still going on as "Elvis left the building."
Moving away from shooting Canon and Nikon as a professional sports photographer has not just meant that I'm carrying less gear and that my back doesn't hurt all the time, although those things are very true. It's meant that I'm working much smarter than ever before. Consider that my entire kit to shoot that presser consisted of one camera, a vertical grip, three compact lenses, and a small ThinkTank belt system with one small pouch and one large one. Imagine heading out to your next assignment with lenses ranging from 15mm to 300mm and the entire kit weighing about 5 lbs. This is my reality, and it's made covering even mundane press conferences fun again.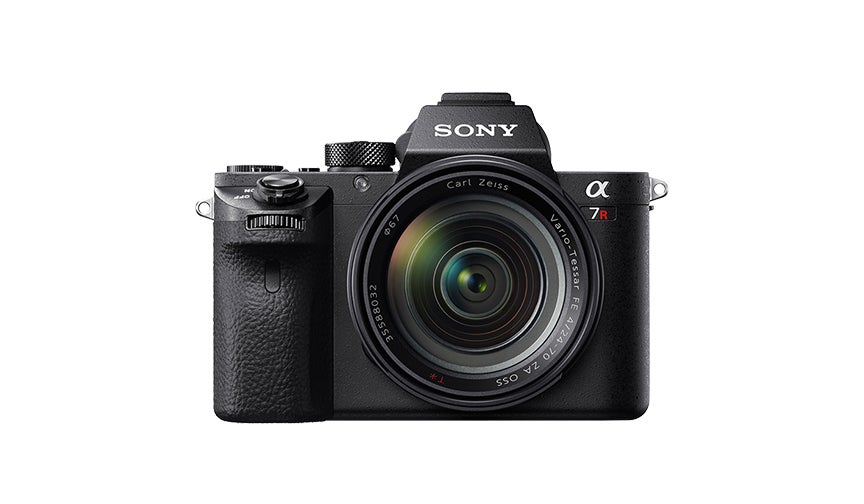 Last, my choice of the α7R II for the assignment was pretty simple. The camera automatically resets its sensor to 18 megapixels when you attach a crop sensor lens to it, which is way more than I needed to deliver the pix to AP. The sensor is the a7R II is awesome as it renders super accurate color in weird lighting situations (I shot in Auto WB), it's great in low light, and the sensor "sees" more highlight and shadow detail than anything that makes that big a file.
I love the ability that I have to select any lens to use on my α7R II that I want. The α7 platform gives me as the photographer total freedom to decide what I want to shoot with, whether it's a full frame or crop sensor lens. Shooting Sony is all about being set free to get exactly the look I want, using the lenses I want in any given situation. Having said all that though, the lenses I chose to shoot this assignment are like my holy trinity of glass to be able to nail an assignment. Going from 15mm-300mm with a constant aperture at f/4 is a great thing when you are humping all day on an assignment, especially for auto-racing, track meets, and two-a-days in the summer heat.
As you explore the possibilities of using Sony in the near future and you look at the glass available, be sure not just to look at all the FE (FF) lenses but also the great lenses available for the crop sensor cameras as well!