50mm lenses have a special place in the annals of photography. The focal length—often considered "normal" on a 35mm-size frame—has been favored by photojournalists and street photographers for decades. For some, 50mm is the most utilitarian focal length and 50mm lenses are viewed as workhorses that define the foundation of one's quiver of optics. But there are those who see more with a 50. For this cadre of photographers, 50mm is the focal length that best approximates how their eyes see the world. And for them the lenses themselves are spoken about with considerably more reverence.
Collectively, the photo press was impressed (to say the least!) with the new Sony 50mm f/1.4 Planar T* lens when it was introduced this summer. One of the most in-depth reviews was written by Steve Huff of SteveHuffPhoto.com. Huff's review went deeper than most as he described the lens in relation to a series of legendary optics from Leica, Zeiss, Voigtlander, Canon and more.
Huff is a one of those photographers for whom the 50 is more than a fall-back, utilitarian lens. He can describe in detail all of the 50mm lenses he's owned and the nuances and image characteristics of each the way some people can describe their children. For a photographer like Huff, the 50 isn't an afterthought lens buried deep in his shoulder bag, it's the lens you're most likely to find attached to his camera. Seeing his review of the new 50mm f/1.4 Planar T*, we reached out to Huff to learn more about why 50s are such special lenses and his approach to lens reviews.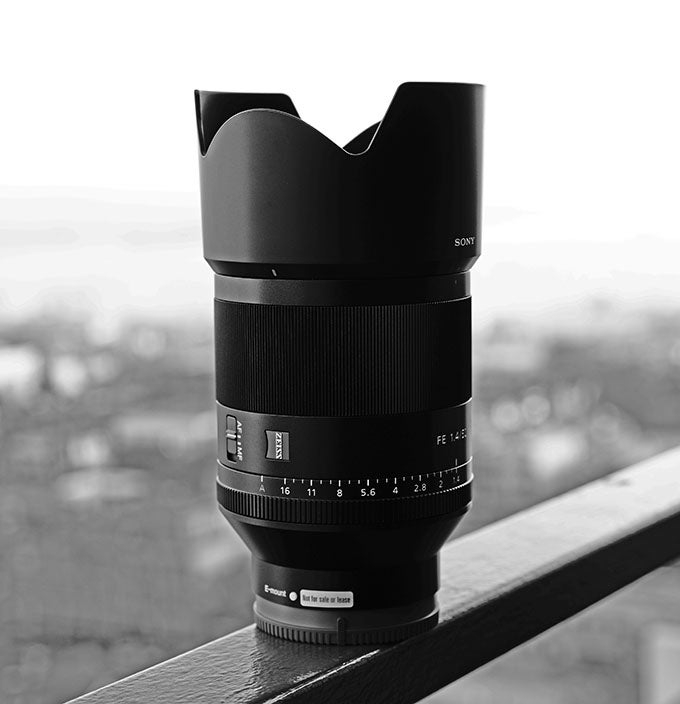 Sony a7R II, Sony 50mm f/1.4 Planar T* lens. 1/60-sec., f/5.0, ISO 250 (Image courtesy of Steve Huff)
AlphaUniverse: What is it about the 50mm focal length that attracts you?
Steve Huff: 
I have always loved and enjoyed shooting with a 50mm prime lens. For me, when shooting a 50mm lens, it is like an extension of my eyes and mind. I can frame a shot with a 50mm much better than I can a 28mm or wide angle lens, To me, the 50mm focal length just feels natural. Not too wide, not too tight. I love it for all situations and it is m go to focal length. 


AlphaUniverse: How many 50mm lenses have you used/tested?
Steve Huff: ALL of them!. Seriously, I have tested and tried 50mm lenses from nearly every modern day manufacturer and even some old Nikkor and Canon classic rangefinder 50's. One thing I love about this focal length is that there are SO many lenses out there from old to new. Using a Sony α7-series body, I can use just about any 50mm ever made from Leica, Nikon, Canon or almost anyone with the right adapter. Lenses from the 1940's, 50's, 60's, 70's and beyond. Some of my faves are the small rangefinder classics due to size, and while some have flaws, all have character but I have tried and owned and used a ton of them.

AlphaUniverse: Your reviews mention specs and charts mostly in passing. On the other hand, you write extensively about using a lens and your impressions of the photos taken with it. Why do you take this approach?
Steve Huff: I have never been a fan of test charts for camera reviews for one simple reason. Cameras and lenses are not made to shoot test charts, they are made to use and photograph our memories, our friends, our family or even strangers. They are made for professionals who shoot in studio, at weddings and sports events. I prefer to test a lens with real subjects and in a real world way.
When I started my website eight years ago, I was the first and original "real world" reviewer. Now there are hundreds, and I think that speaks volumes about how many like this style of camera or lens review. I basically started my website to see the review site I always wanted to see but never did. I also feel most want to see real results from a lens or camera, so they can more closely judge if it is right for them.
I say review a camera or lens in the way it was meant to be used, by taking real photographs in all kinds of situations instead of in studio test charts. Then discuss its usability, and the qualities it offers the user. There is so much more to a lens than sharpness or detail that a test chart shows and I feel using and talking about a piece of gear from a user/photographer standpoint is a bit more useful to some than test charts. But that's just me and my preferences which is why I do what I do!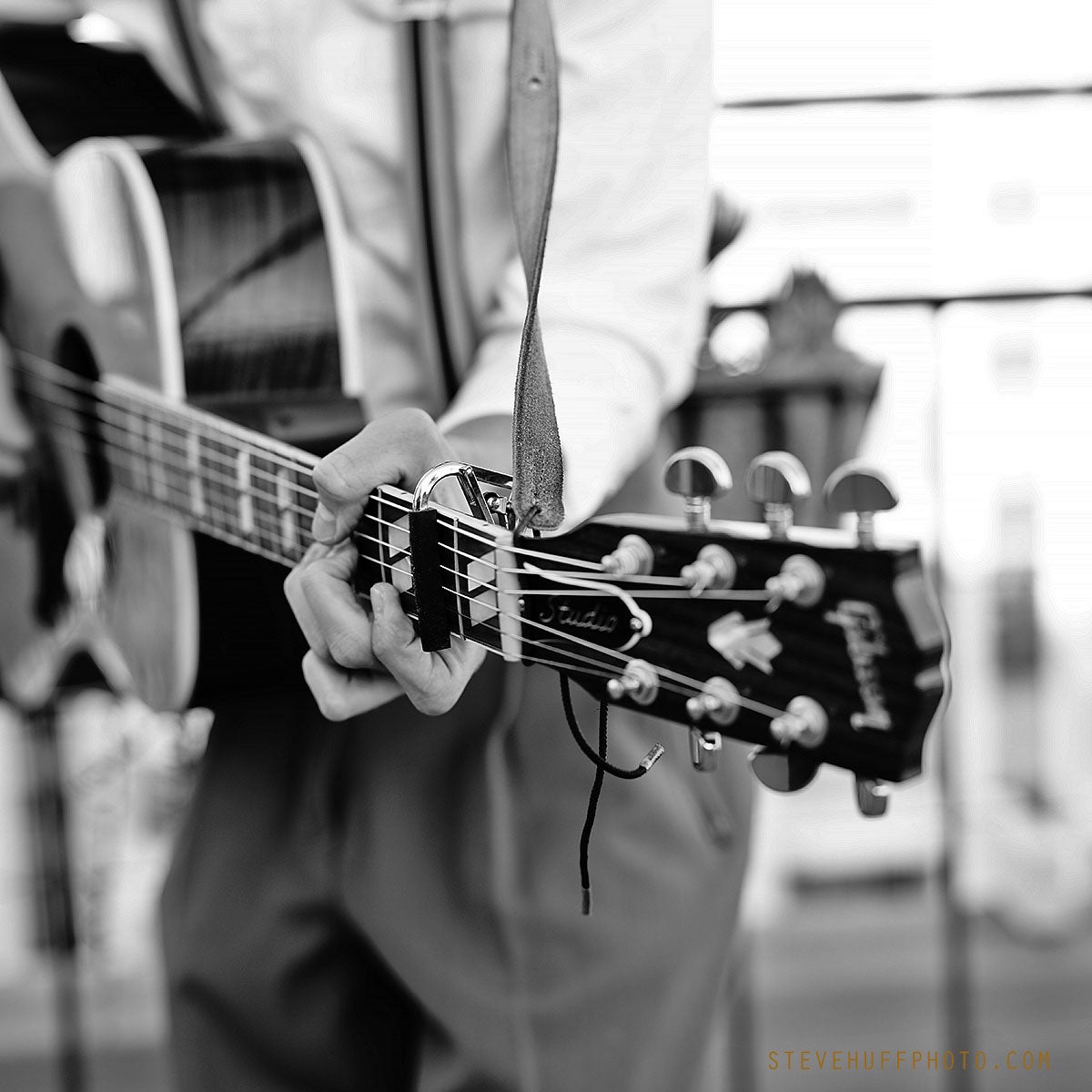 Sony α7R II, Sony 50mm f/1.4 Planar T* lens. 1/320-sec., f/2.0, ISO 100 (Image courtesy of Steve Huff)
AlphaUniverse: You write a lot about 3D rendering. Can you describe what that is and where you look for it in the photo?
Steve Huff: Some lenses offer up a way of rendering an image that is unique to that lens. Some lenses have strange color shifts, some look flat, some do not have any kind of pizazz or wow factor. When I look at a good fast prime lens, such as a 50 1.4, I look for 3D pop, which is a short way of saying "subject separation from the background". Some lenses have a way of taking your subject and isolating them from the environment that they are in creating a very 3-dimensional effect.
In the past, this was a key strength of lenses from Leica or Zeiss. Today I am seeing that more and more in Sony's offerings as well as others. This 3D rendering can transform an image from something mundane and dull to a WOW image at times. I remember testing a 50mm 1.4 long, long ago, maybe 10-12 years ago. I shot a simple picture, wide open at f/1.4, of a paper towel roll and posted it on a photography forum. A few days later many of those reading the thread went out and bought the lens I shot the image with just for its gentle 3D rendering style. So an image of a paper towel roll actually inspired others to go get the lens for themselves. That was long ago before we had a ton of options with digital. Today it's commonplace to see these types of images and for me, a lens needs to be good at subject separation, and delivering pleasing bokeh for it all to come together for the full 3D effect.
AlphaUniverse: When a lens is well built and feels good in the hand when you're using it, do you think it changes the way you shoot?
Steve Huff: 

Yes, absolutely! When a lens is built well you get a pride of ownership, as if you know this is a serious hunk of glass you're holding! When you have a lens like this, it makes you want to use it, to get out there and shoot with it and to me, that's a huge plus. I have lenses sitting in my office that I never use because they just don't inspire me. Some lenses are special, and do inspire me to grab it and head out the door. When you own a lens you truly adore and love, it can indeed help you improve your skills as well. Use that lens for a while and soon you'll be framing images in your head before you even lift the camera to your eye. When you can truly "see" in the focal length you're shooting then your photography will start to improve rapidly. Owning and using a well-made lens you can be proud to own and use helps this in my opinion. 


AlphaUniverse: In your review of the new Sony FE 50mm f/1.4 Planar T* you mentioned that "My favorite lenses of all time have been 50mm lenses…" and you listed a number of legendary optics from Leica, Voigtlander, Zeiss and others. Now that you've had a chance to use it more, where does the new Sony 50 fit in that pantheon?
Steve Huff: 
This new Sony 50 1.4 amazes me because it reminds me quite a bit of one of my favorite lenses of all time, the Leica 50 1.4 Summilux. While I can shoot the Leica on my Sony a7R II, it comes in at $4000 and will need an adapter! The new Sony comes in at much less, and while it's larger, it also gives me auto focus and a very similar style of rendering the image.
I'm loving the new Sony for its black & white performance as well. It seems to have a perfect mix of contrast and buttery smooth bokeh that truly makes your subjects pop with a realism not seen in many lenses. The micro contrast is also stunning. The more I use the Sony, the more I feel like I'm shooting medium format because the images just have that full, rich, beautiful look. The color, the bokeh and the contrast are just right for my tastes. The price point of the new Sonly lens is also very good and I feel this lens is well worth the investment to any Sony shooter who wants one of the best 50's made today. While there are so many choices, this new Sony fits in the top three for me, next to two Leica lenses for overall image quality.
You can see Huff's full review of the Sony 50mm f/1.4 Planar T* at SteveHuffPhoto.com