Every few years, Peggy and I save up and splurge on renting a cottage along the coast of Cornwall in southwestern England. It's where the family roots of my mother, an English warbride from WWII, are firmly planted. Essentially, the area is a series of small fishing villages and great coastal scenery, and we just poke around, like the couple of fairly active senior citizens that we are, and explore the various festivals, pubs, cliff walks, and scenic views the area has to offer.
This year, I piggybacked it on an assignment that ended in London, and I had my full complement of travel video gear with me, but since I had no plans to do anything serious (photographically) during this trip, I decided to see if I could indeed just use one, basic camera, the Sony RX100 III, for my vacation, and still make some reasonably satisfying pictures.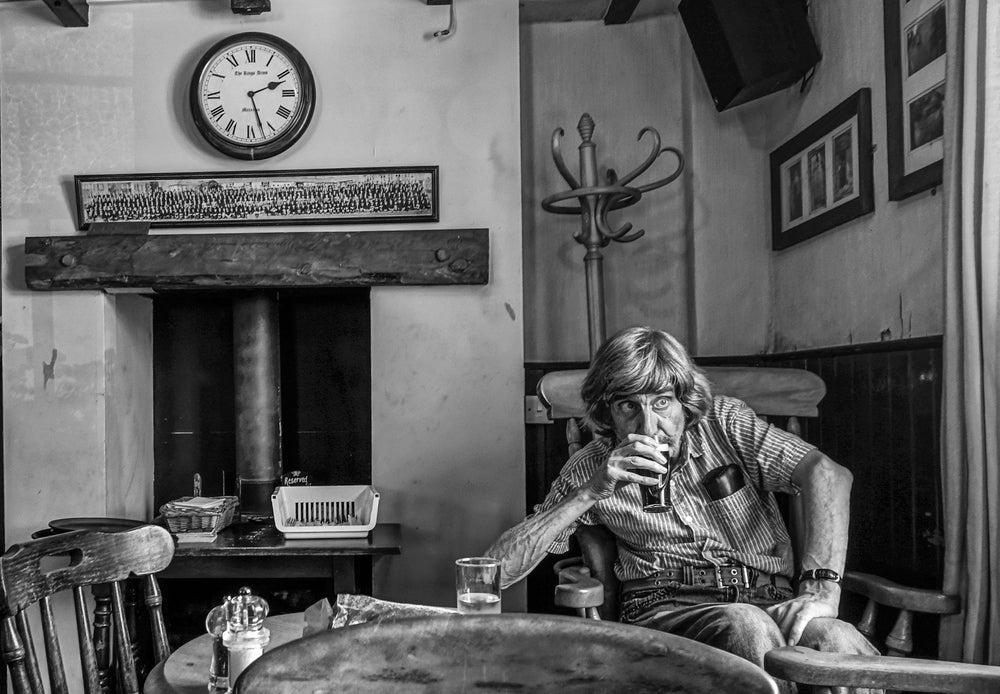 A regular takes a pull at his Guinness while keeping the view out the pub window clearly in view. Photo © Bob Krist Sony RX100 III
Truth be told, I've tried this experiment before, but I always ended up resorting back to my big boy gear out of sheer handling frustration with point and shoot cameras. But this year, my experience was different. I rarely felt limited by the camera and in fact, its unobtrusiveness, silent operation and small size actually allowed me to get pictures I don't think I would have gotten with my bigger gear.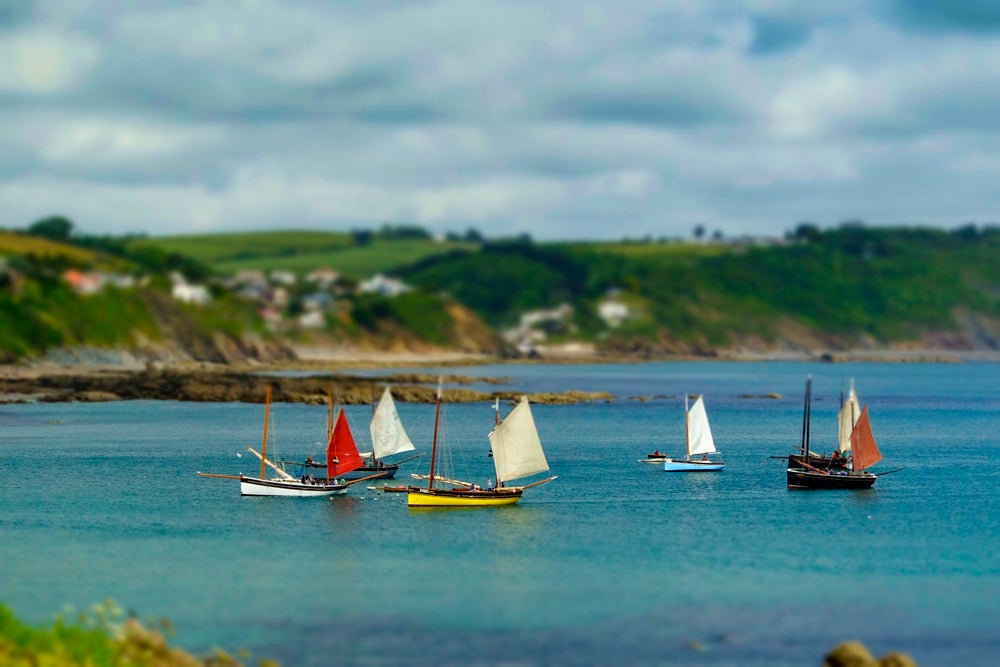 I can't play around with special picture modes and such when I'm working, but I had a blast playing around with modes like the "Mini" mode, a faux Tilt and Shift mode, at events like the Lugger Regatta. Photo © Bob Krist with Sony RX100 III
I've done a lot of thinking (I've got some time on my hands, after all) about why this camera works for me, and I've come up with a couple of key points that make it a total winner in my view (and yes, the fourth iteration of the camera was announced a couple of weeks ago which will make it ever more awesome).
First and foremost, of course, is the lens and the sensor. A great 24-70mm (equivalent) Carl Zeiss T* optic that is sharp as a tack, reasonably fast, and the great 1″ sensor, the largest in a point and shoot (outside of the full frame sensor in that incredibly pricey Sony RX1). But there are a couple of other ergonomic features that put this camera over the top.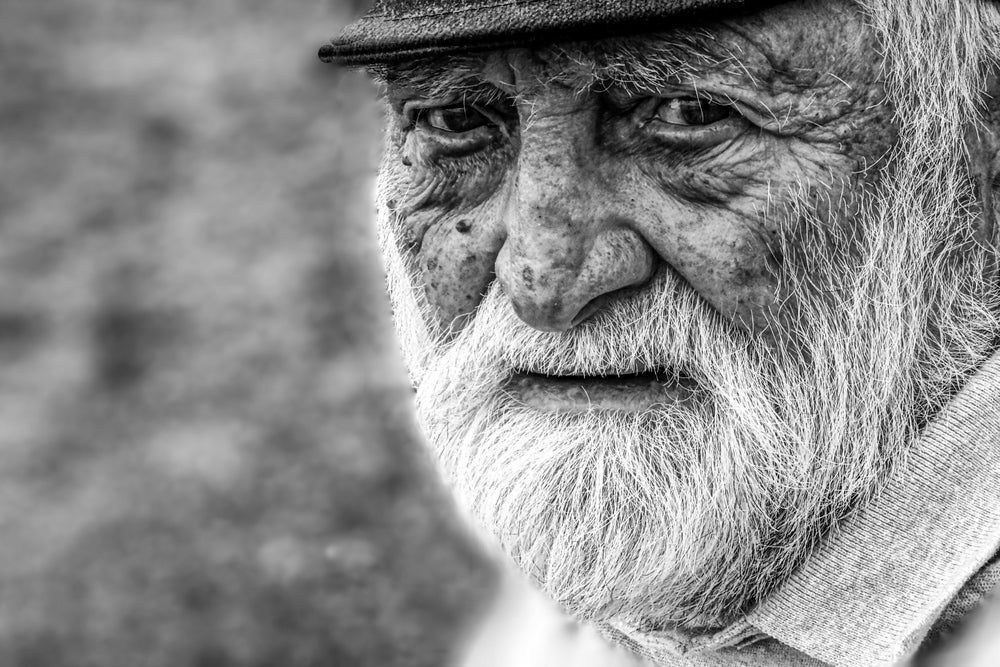 Alan Donald Abbott, a retired fisherman, taking in the Lugger Regatta…I did a little work in post to exaggerate the bokeh, becuase it's tough to get with a smaller sensor. Photo © Bob Krist with Sony RX100 III
First that viewfinder. Yes it's a pop-up, two stage affair, and it's easy to bump and semi-close it again, but my goodness what a great image, and how much does using a viewfinder, as opposed to holding the camera out and using the back screen, improve the ergonomics and makes me feel like a photographer again and not a stiff-armed zombie trying to use a smartphone.
Huge difference outdoors (even in overcast, I can't see the LCD screen the way I'd like to). So that pop-up viewfinder is, for me, the difference between a real camera and an emergency backup.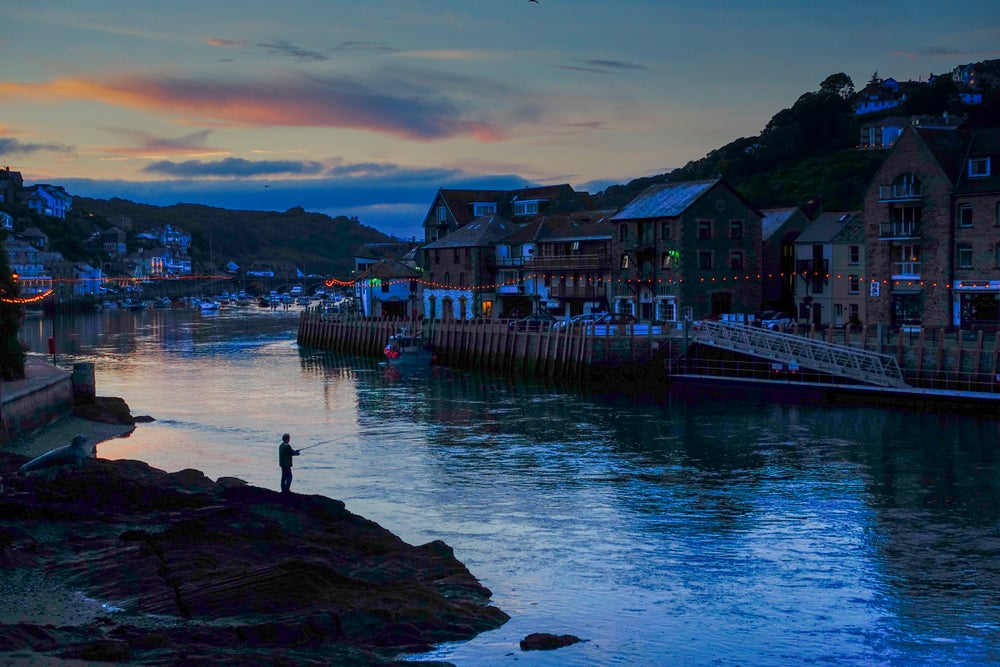 Looe at Twilight. Photo © Bob Krist with Sony RX100 III
The second most important modification is the addition of a handle grip. You can get these stick on affairs either from Sony, or a very talented guy named Richard Franiec who has been making these kind of mod handles for years for a number of point and shoots. It really, really improves the "gripability" of the camera.
And I find that having a neckstrap, rather than carrying it in a pouch with a wriststrap, also adds to giving it the feel of a real camera and not a point and shoot. I use an Op Tech binocular strap for mine, and its neoprene stretchiness not only makes the camera feel even more featherweight than it is, but by pulling down a bit and using the back LCD, it creates a tension that really gives you steadiness in handheld video situations.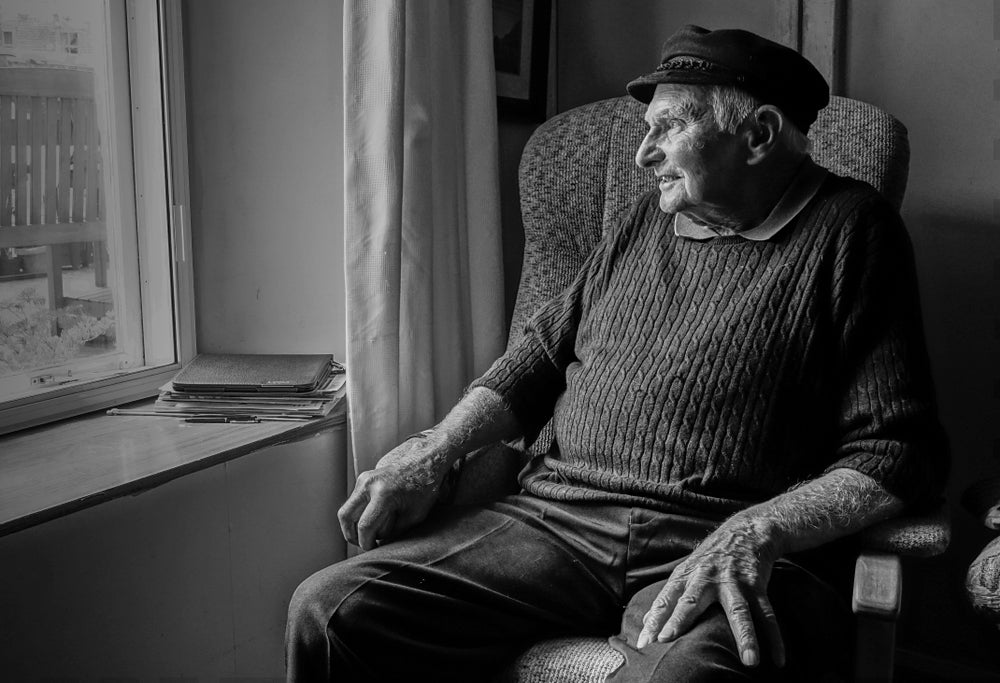 Bill Cowan, 92, in his home in Polperro, Cornwall. I first photographed Bill in the early '90's for an Islands Magazine assignment and we've become friends over the years. Sony RX100 III in Rich B&W mode. Photo © Bob Krist
I'm wrapping up my Cornwall sojourn, not really looking forward to going home to the heat and humidity (but looking forward to a couple of exciting upcoming video projects). By the time I get home, the Sony RX100IV will be out.
Of course, version IV of this camera will be even more capable, especially in the video mode: 4K, S-Log, and other enhancements that will further enhance the professional capabilities of this tiny titan. Between the introduction of the new RX10 II, and this camera, the line between what is a "point and shoot" and a "professional" camera gets thinner and thinner!