Erin Hogue (@erinhogue) is a an adventure photographer who is often out in the elements documenting extreme winter sports. She's been awarded the X-Games Gold Medal for Action Sports Photography and was in the first class of Alpha Female Creators-In-Residence. She relies on her Sony Alpha gear to push the limits and drive creativity, and recently put the Sony Xperia 1 II and its Alpha features to the test for the moments when she doesn't have her full kit with her. We connected with her to learn more about how she utilized it to capture this action shot of a snowboarder doing a handplant at the top of a quarter pipe – read more below.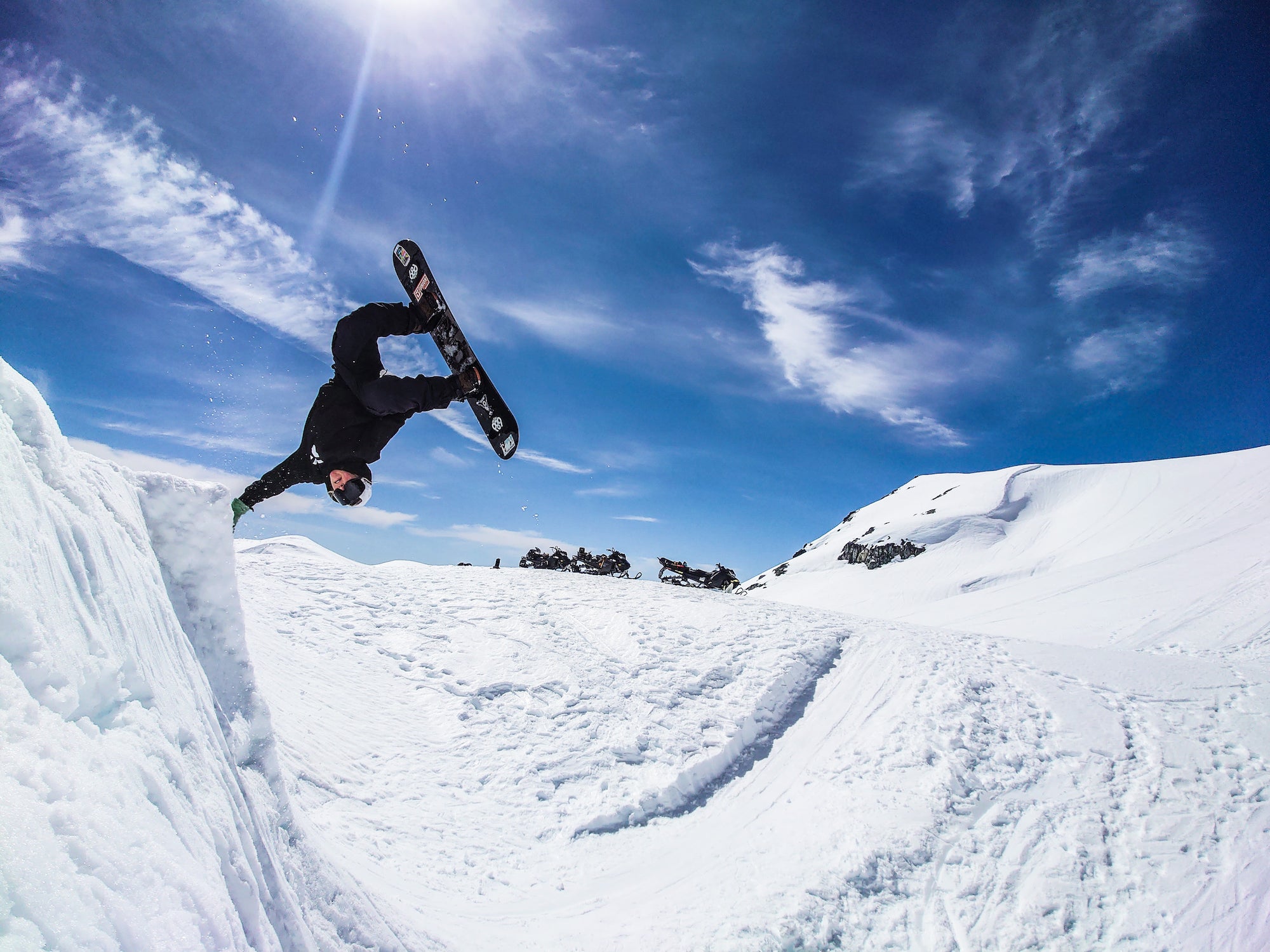 Photo by Erin Hogue. Sony Xperia 1 II. 1/6400-sec., f/2.2, ISO 50
Adventure photographer Erin Hogue shares how she utilized the Sony Alpha technology of the Xperia 1 II to capture mid-air snowboarding action.
Working The Angles For The Perfect Mid-Air Action Shot
Hogue wanted to capture in-air snowboard action with the Xperia 1 II. "I needed to get a really good angle," Hogue explains, "and so I needed to be on top of the quarter pipe reaching down with my hand below so that I could get a bit of the quarter pipe, plus the rider and the sky."
"The Xperia 1 II made shooting really easy. It was nice because the phone is so light that I could hold it steady off the edge of the quarter pipe and push the button. Even just shooting in the sunlight with the bright snow, I could just see the image a lot better on the screen."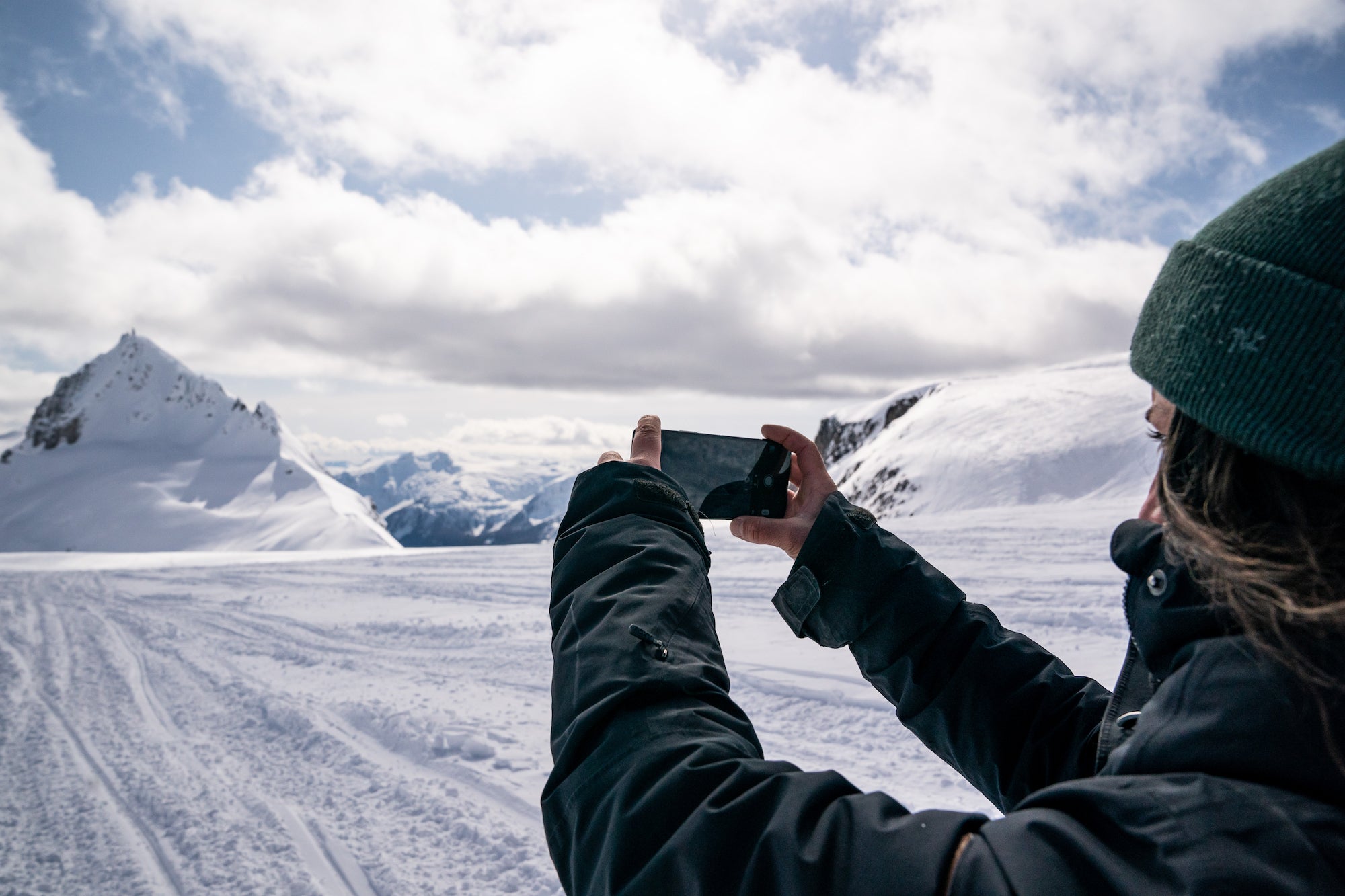 Erin Hogue shooting with the Sony Xperia 1 II.
How The Xperia 1 II's Sony Alpha Technology Helped Her Get The Shot
The Xperia 1 II is designed with Sony's Alpha AF technology, allowing Hogue to capture crisp action shots with a smartphone like she had never been able to do before with a smartphone. "The 20-frames-per-second continuous shooting capability of the phone was really helpful to get this shot. If I didn't have that high speed, I wouldn't have been able to get this exact moment. The autofocus is incredible. I have never been able to get action photos with a smartphone before because they typically can't focus fast enough and so the focus was always off. If they don't shoot enough frames per second then you can't get the right image."
"And then the amount of color range that the Xperia 1 II's cameras were able to capture really just made the photos for me," she says. "Its ability to capture those highlights was amazing and they were really easy to edit in post. The amount of clarity, crispness and color depth really makes it a great option for me when I don't have my regular Sony camera."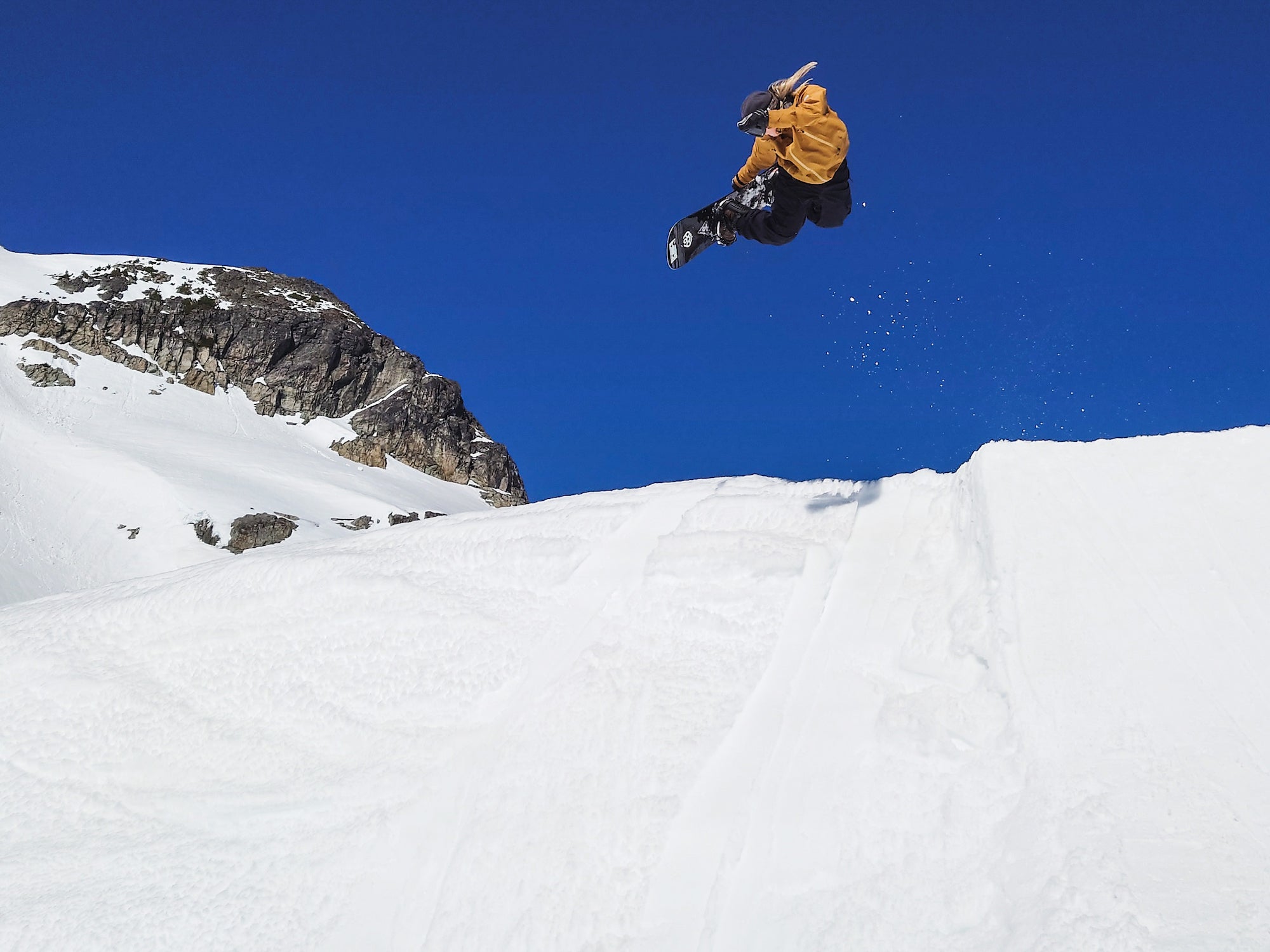 Photo by Erin Hogue. Sony Xperia 1 II. 1/8000-sec., f/1.7, ISO 64
"Especially if I'm going really far out and I can't bring all of my gear or I don't have my gear on me for whatever reason, the Xperia 1 II is phenomenal in that regard. It gives me enough control and ability to change settings that it feels intuitive for me as an Alpha camera user."
For more Xperia stories visit alphauniverse.com/xperia.
To purchase the Xperia 1 II, click HERE.