Jason Vong (@jasonvmedia) and Vivienne Lee (@hellovivienne) run a YouTube Channel together where they vlog about their travels, photography and videography gear and tutorials. During their recent trip to Korea, they incorporated the Xperia PRO into their Sony Alpha vlogging kit. We connected with them to learn more about how they utilized this addition. Read as Vong explains how the device helped them connect with their audience through livestreaming and see their complete Sony Alpha kit for vlogging in their recent What's In My Bag article.
Vloggers Jason Vong & Vivienne Lee share their experience livestreaming with the Sony Xperia PRO.
Xperia PRO and Sony Alpha Livestreaming Setup
The vlogging duo decided that for their setup they wanted to take advantage of their Sony Alpha camera's image quality, so they used it in combination with the Xperia PRO. "We wanted to use the Sony Xperia PRO combined with our other Sony Alpha vlogging gear to do a little tour of Korea," explains Vong. "We primarily used the Sony Xperia PRO as our live streaming device, and we used it mostly with the Alpha 7S III and the 20mm f/1.8 G lens. You can absolutely use the Xperia PRO's own three cameras, but the flexibility that comes with its micro HDMI just opens up the higher quality possibility. So we connected it to our Sony Alpha camera to maximize that quality. It allows us to trigger the camera and the software to take that as an input signal. And it just looks cleaner and better, so there's definitely an advantage of plugging it into the Alpha cameras."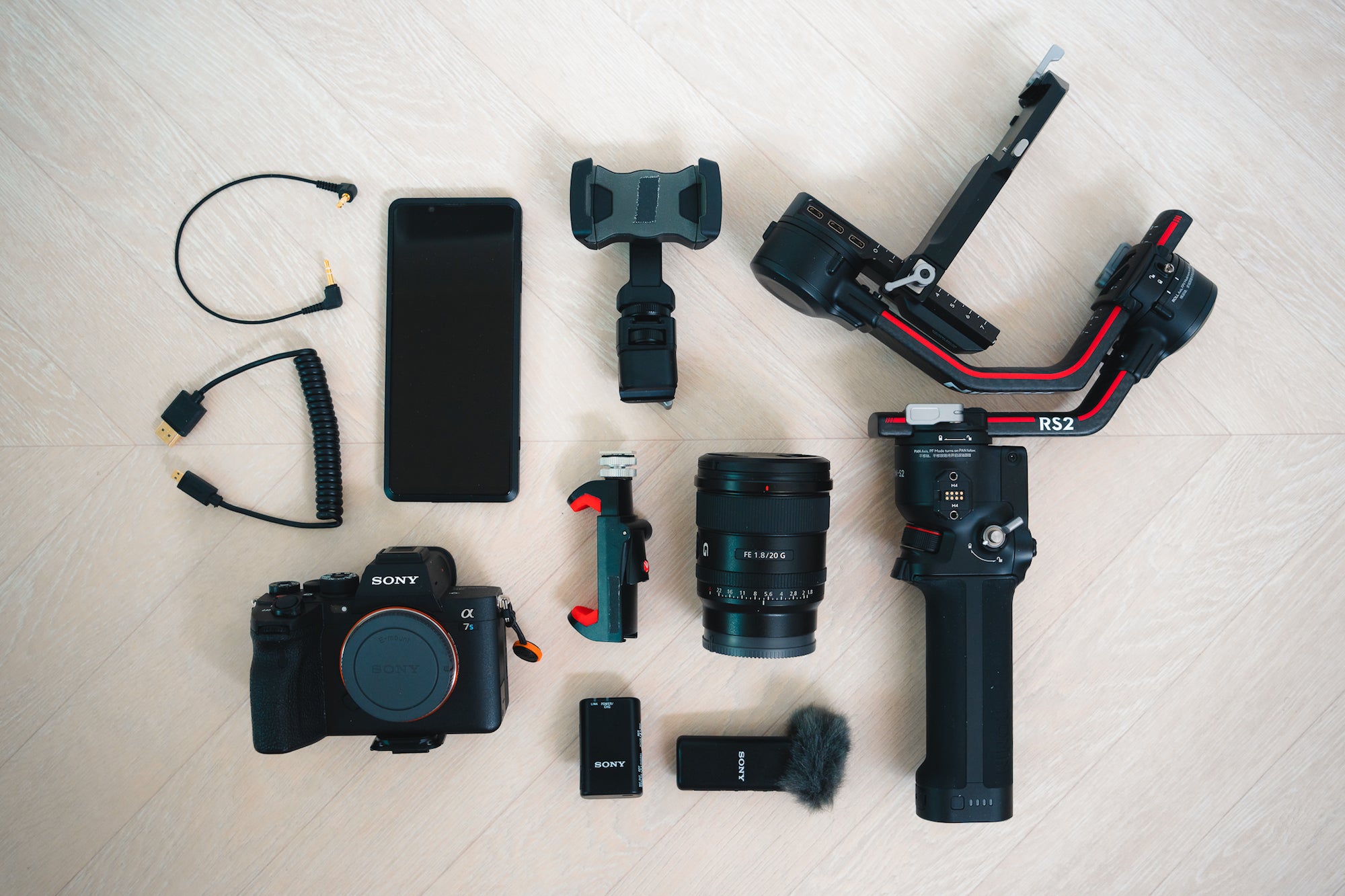 Jason Vong & Vivienne Lee's Livestreaming Kit
They used a third-party app called Streamlabs to take the signal from the camera through the HDMI. This particular app allowed them to stream at 1080p and 60 frames per second to the YouTube platform.
"We were also using the new Sony ECM-W2BT wireless microphone attached to the top of the whole setup. Depending on where we were livestreaming from, we either used the DJI RS 2 Gimbal or the Peak Design Travel Tripod to stabilize our shots. The gimbal actually comes with a smartphone holder on the side where we mounted the Xperia PRO. And the battery life on the Xperia PRO was amazing. We had a Korean SIM card that we used as a Wifi tether and it lasted the whole day with plenty of battery to spare. "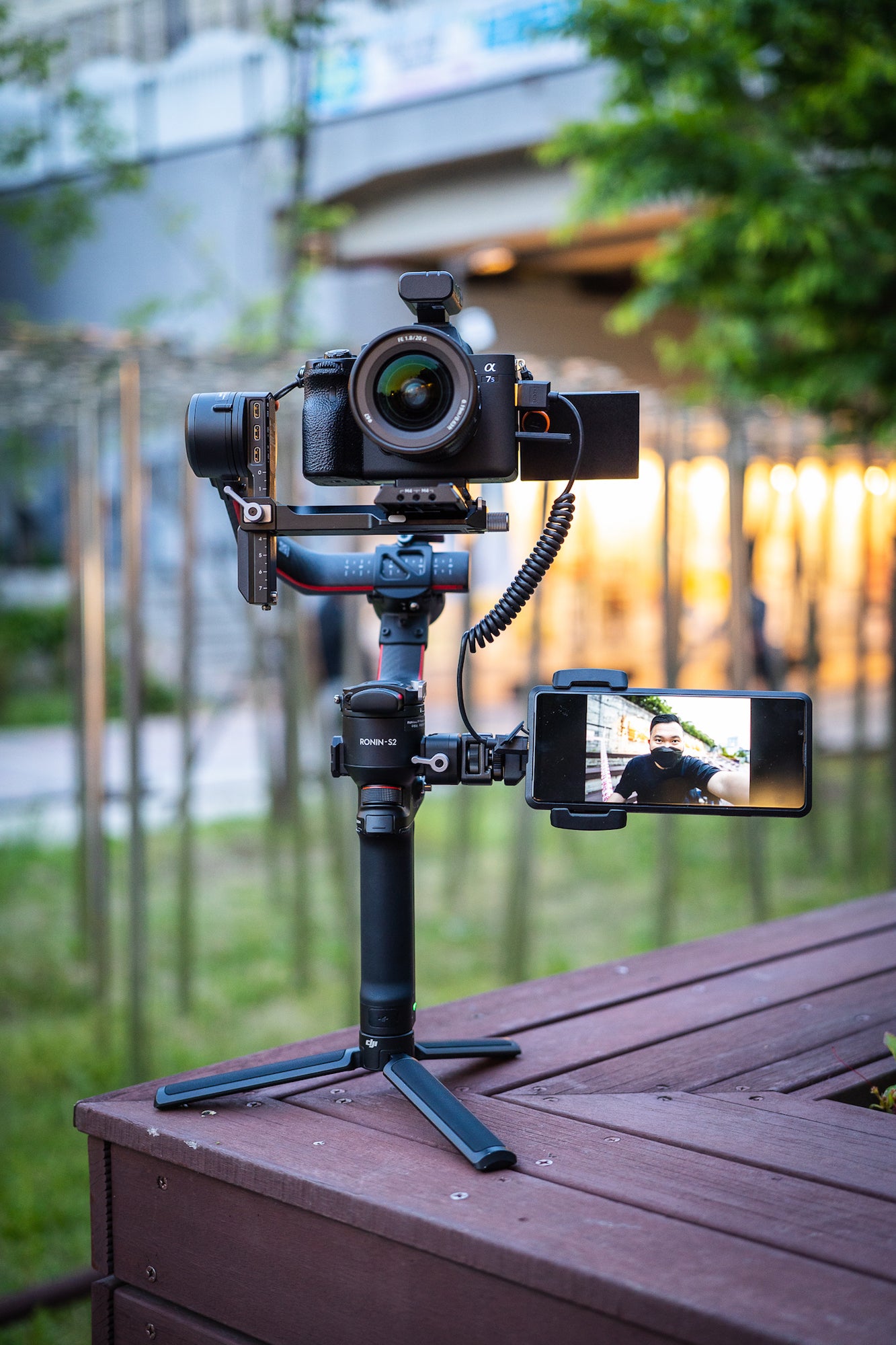 Using Livestreaming To Connect With Their Audience
The ability to livestream directly from the locations of their travel excursions gave their viewers a captivating inside look at another place. It gave Vong the chance to go back and forth with his audience, providing them with an experience that's about as close as you can get to being there, without actually being there.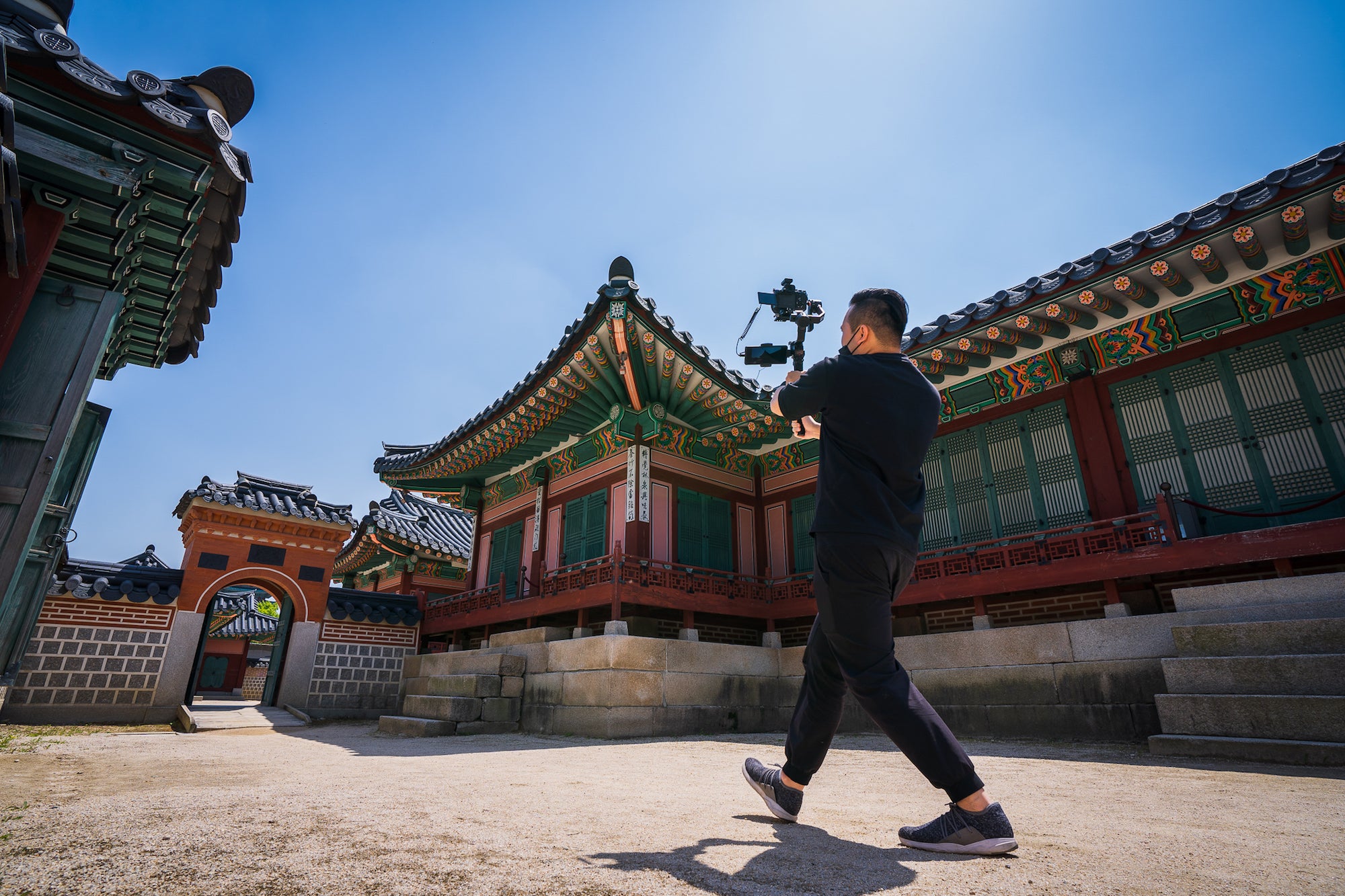 "One of the places we went live from was Gyeongbukgung Palace. We livestreamed from there and took our viewers around to show them some traditional Korean royal palace architecture. Then we did a 'walk with me' livestream answering viewers' questions while walking Gyeongui Line Book Street, one of our favorite streets. Then for the third one we actually went live for a hike at Mt. Inwangsan and enjoyed a sunset Seoul Cityscape while chatting with our viewers – that's how we used the Xperia PRO."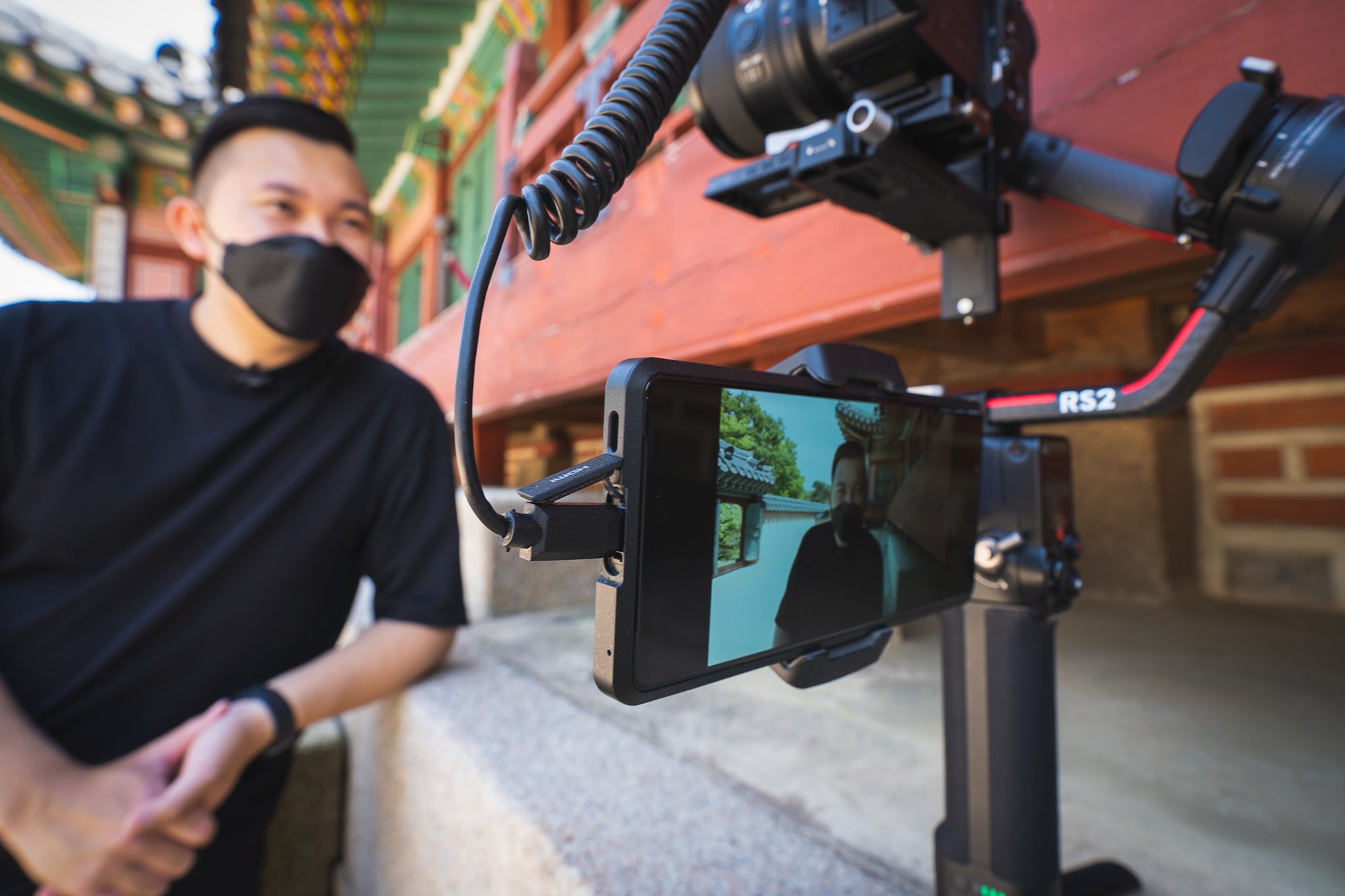 The connection they were able to make with their viewers by sharing in the excitement of visiting a new place was their favorite part of the experience. "Using the Xperia PRO to livestream was just a great way for us to showcase the environment, the places that we're capturing photos and videos of and just sharing that excitement right away with our audience. We get to say, 'Hey, look, we're here and we want to show you this.' And then our audience is able to give us live feedback about the spot and it's just really cool to be able to do that. We will definitely be continuing these livestreams with the Xperia PRO as we travel more."
See more of their vlogs and livestreams on their YouTube Channel.
For more Xperia stories visit alphauniverse.com/xperia.
To purchase the Xperia PRO, click HERE.