Joe Hall (@joebhall_) is a UK photographer who is inspired by exploration and appreciation for the outdoors. Hall spends much of his time exploring the wild landscapes that inspire much of his work and he uses his camera to communicate and share his love for the outdoors with the world. From his personal to commercial work, he captures the emotions of the moment and beauty of the land and of simple, honest moments. That spirit is reflected in this image of a Highland cow taken in the sweeping landscape of the Peak District National Park, the oldest National Park in the UK. Hall was drawn to document the Highlands in the park and they have recently been reintroduced to the area.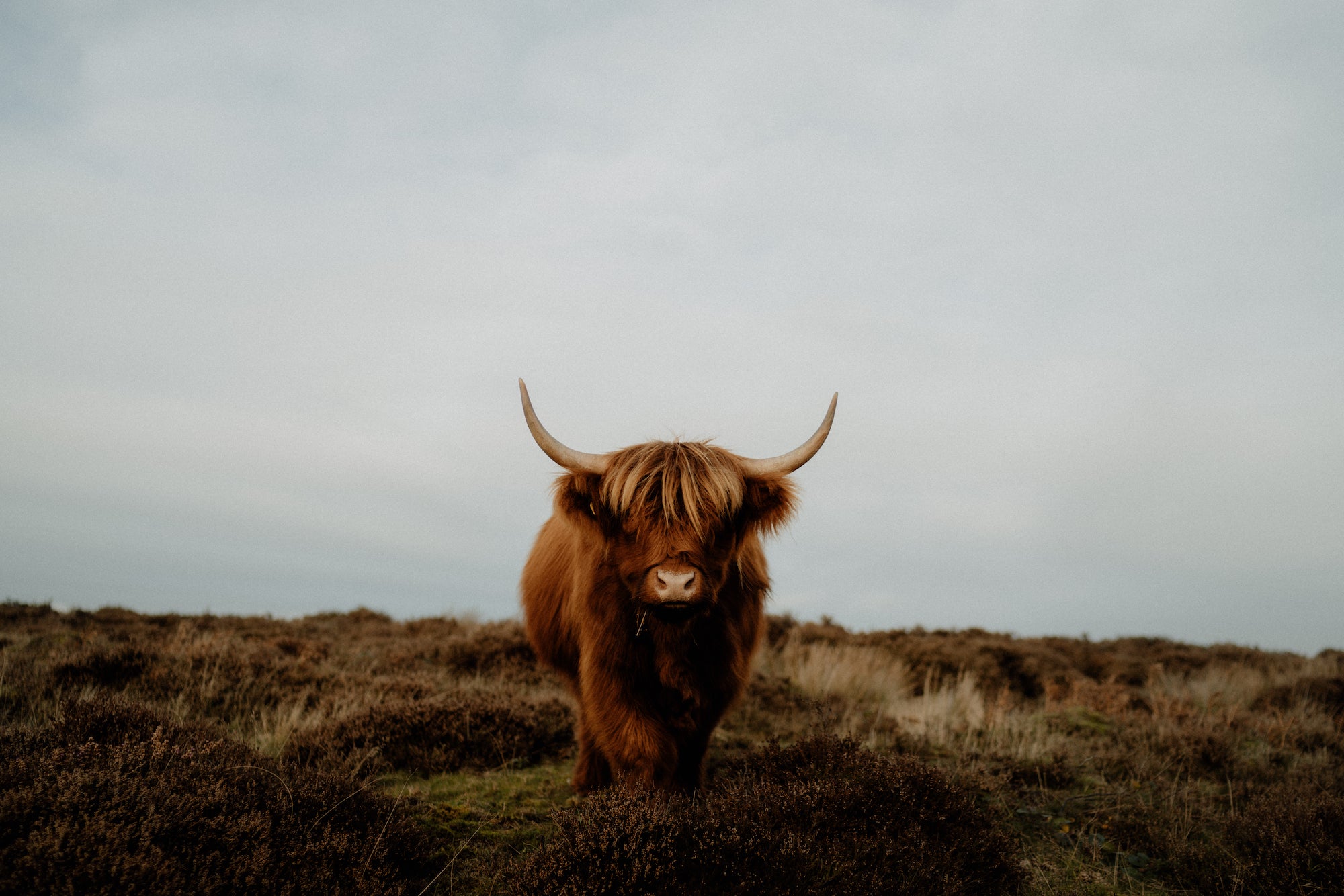 Photo by Joe Hall. Sony Alpha 7R III. Sony 35mm f/1.4. 1/2000-sec., f/1.8, ISO 100
Photographer Joe Hall shares this image he captured of a Highland cow using his Sony Alpha 7R III and the Sony 35mm f/1.4.
"Over the last couple of years, Highland cows have been reintroduced into certain areas of the Peak District, and so I wanted to try and capture a photo of them in their new home," he explains. "As I spent a good couple of hours just watching them, I managed to spot this guy walking towards me, and so I quickly grabbed a photo and then left him to mind his own business. Even though these guys are normally spotted in the Highlands of Scotland, they have settled in very well with the locals here, and people really do love coming to visit them here."
A simple moment in life beautifully captured. The image was created using the Sony Alpha 7R III and the Sony 35mm f/1.4. See more of Joe Hall's work on Instagram: @joebhall_.