Along with a wide-zoom and a medium zoom, a telephoto zoom makes up the third critical component of every photographer's lens foundation, yet the tele-zoom the most often neglected. The most common reason is because it's often seen as too big and to carry around easily. A lot of photographers become obsessed with a fast f/2.8 tele-zoom because that's what they think they need when if you ask any pro, they'll tell you that the 70-200 f/4 is one of their most powerful lenses because of it's combination of reach, constant f/4 maximum aperture and size. It hits the sweet spot.
The Sony FE 70-200mm f/4 G OSS is a perfect example of a lens that's prized for its performance and its size. It's ideal for use on a full-frame Sony a7-series body as well as being an excellent fit for the APS-C Sony a6300 and a6000 (where its angle of view is similar to a 105-300mm lens).
The f/4 maximum aperture is constant throughout the 70-200mm zoom range to give you flexibility with the shutter speed for action-stopping capability as well as creating a pleasant bokeh when used wide open. Being able to render a cluttered background as an out of focus swath of colors and shapes that complement rather than detract from the subject is a favorite pro technique that eludes many enthusiasts using variable aperture lenses that can't go wide at the telephoto end. The Sony FE 70-200mm f/4 G OSS gives you the option to render the background as sharp or as soft as your shot requires. It's a lens that will make an immediate improvement in your photography.
See how the pros use the Sony FE 70-200mm f/4 G OSS: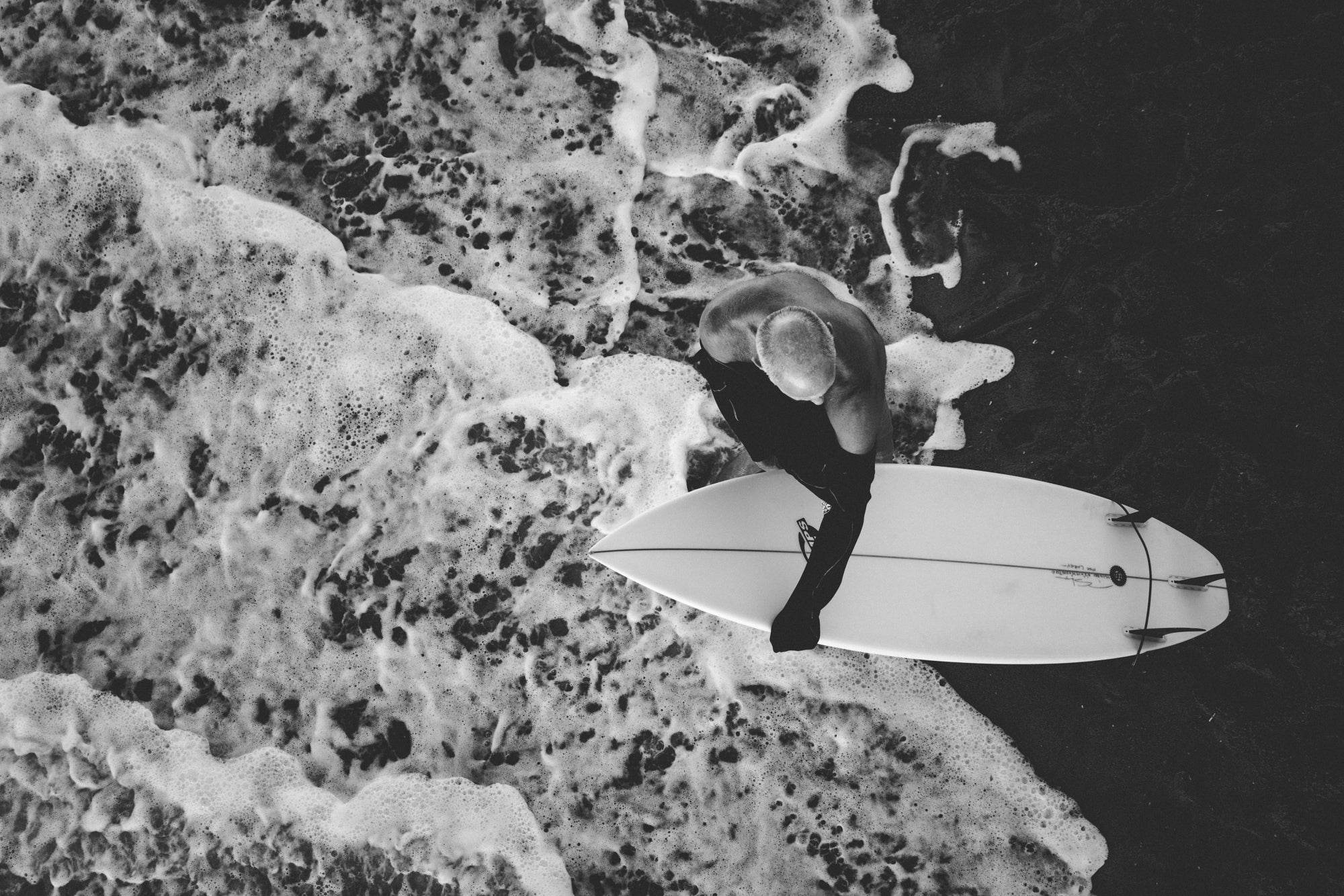 Photo by Anastasia Petukhova (@asildaphotography). Sony α7R II, FE 70-200mm F4 G OSS at 70mm, f/4.0
"I photograph surfers exclusively in black & white. Sometimes it's more about the overall lifestyle and sometimes I meet interesting characters who can be the dynamic element in the photo. I made this photo with the Sony FE 70-200mm f/4 G OSS standing on the Huntington Beach pier and I only had a few frames to really get the composition right. Autofocus speed was on point and this is the final selection from that day."- Anastasia Petukhova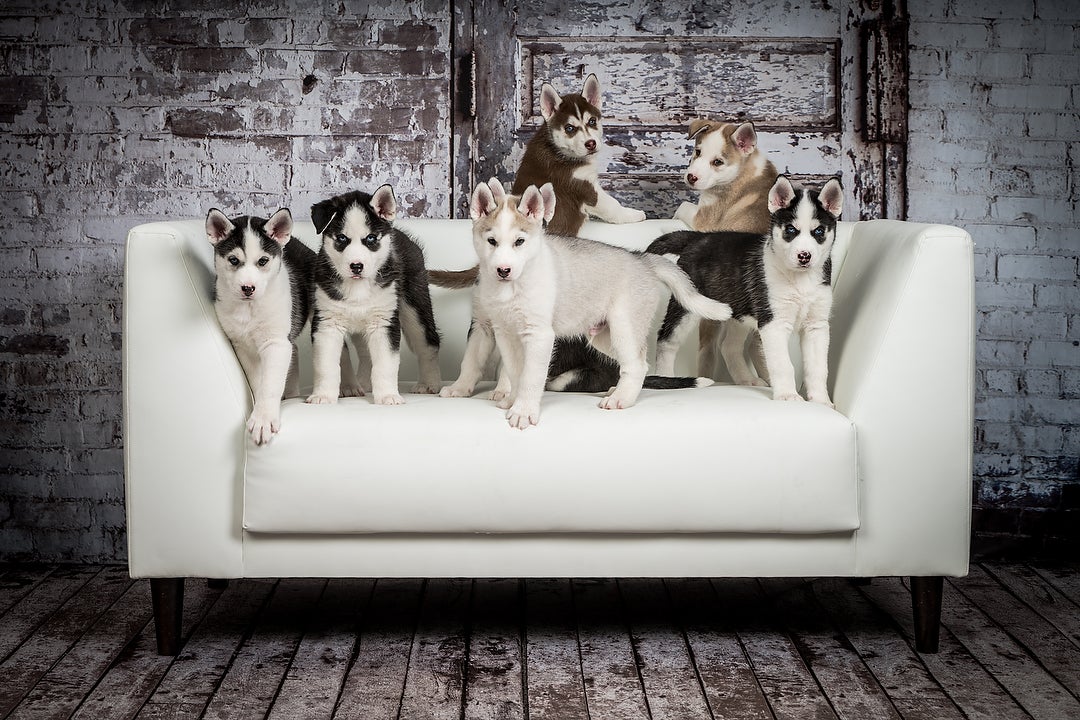 Photo by Marc Weisberg (@marcweisberg). Sony α7R II, Sony FE 70-200mm f/4.0 G OSS, f/8.0

"One of my clients graciously accepted my invitation to attend a Sony and Samy's sponsored Pet Photography class and brought this littler of Huskies. All brothers and sisters, the Husky pups were only a few months old when this studio shot was made.
"I rely heavily on the FE 70-200mm f/4.0 G OSS zoom lens for studio shoots. I use the lens both on a tripod and free hand as well. I rely on the OSS stabilization to ensure that the photos will be sharp when I go off tripod." –Marc Weisberg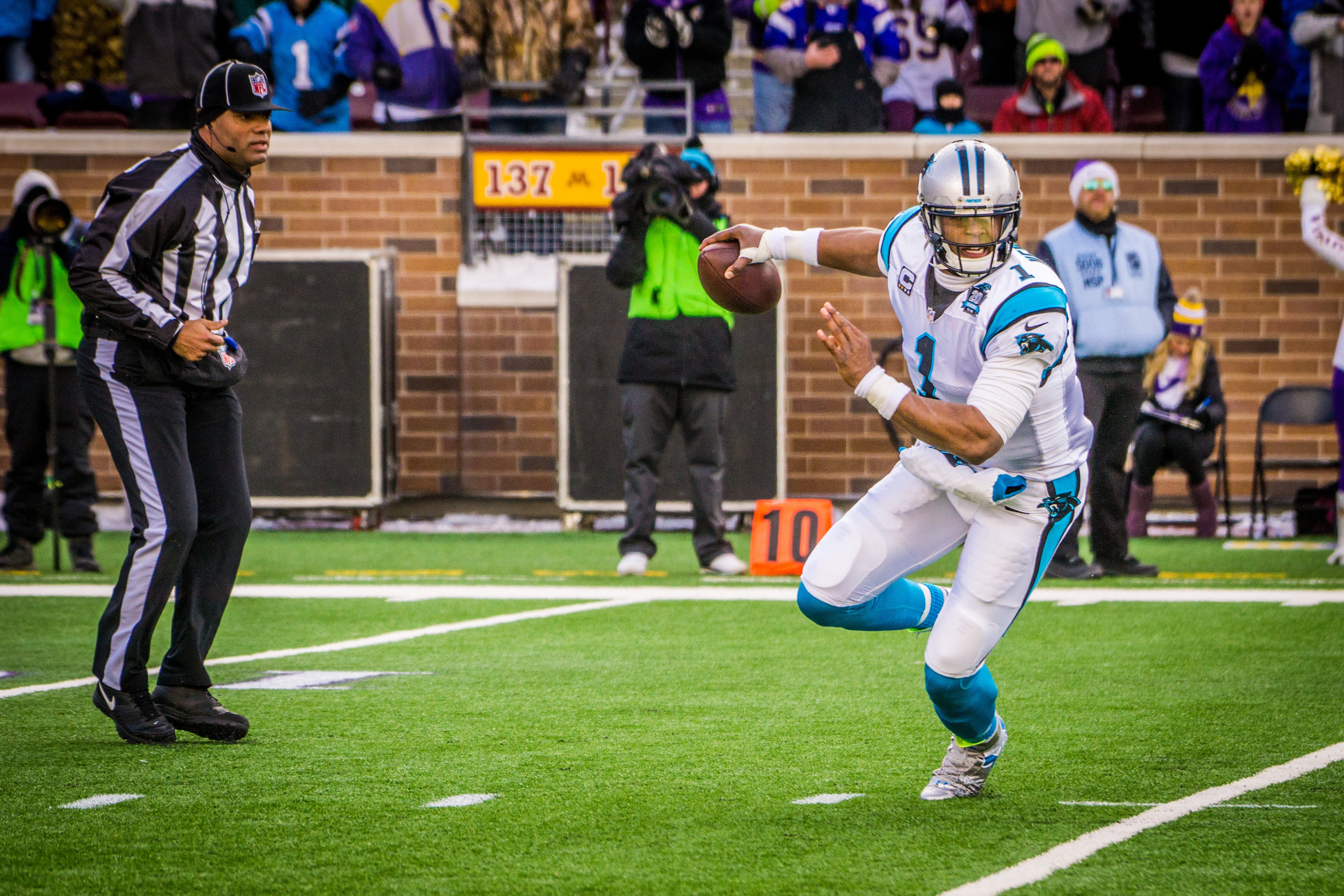 Photo by Robert Evans (@robertevans). Sony α6000, FE 70-200mm F4 G OSS, f/4.5
"This image of Cam Newton, who went up against Payton Manning in Superbowl 50, was taken from sidelines of a Vikings game I shot in November, 2015. I was on the sidelines shooting with an α6000 and the 70-200mm f/4 G OSS lens. I got a lot of funny looks from the other photographers shooting with such a small camera, but would do it again and again. The α6000 shoots 11 frames per second and has a fast autofocus system. Until the α6300 came out this year, the α6000 was, in my opinion, the best camera for shooting sports. This fall, I'll be using the α6300 with the FE 70-200mm f/4 G OSS from the sidelines." –Robert Evans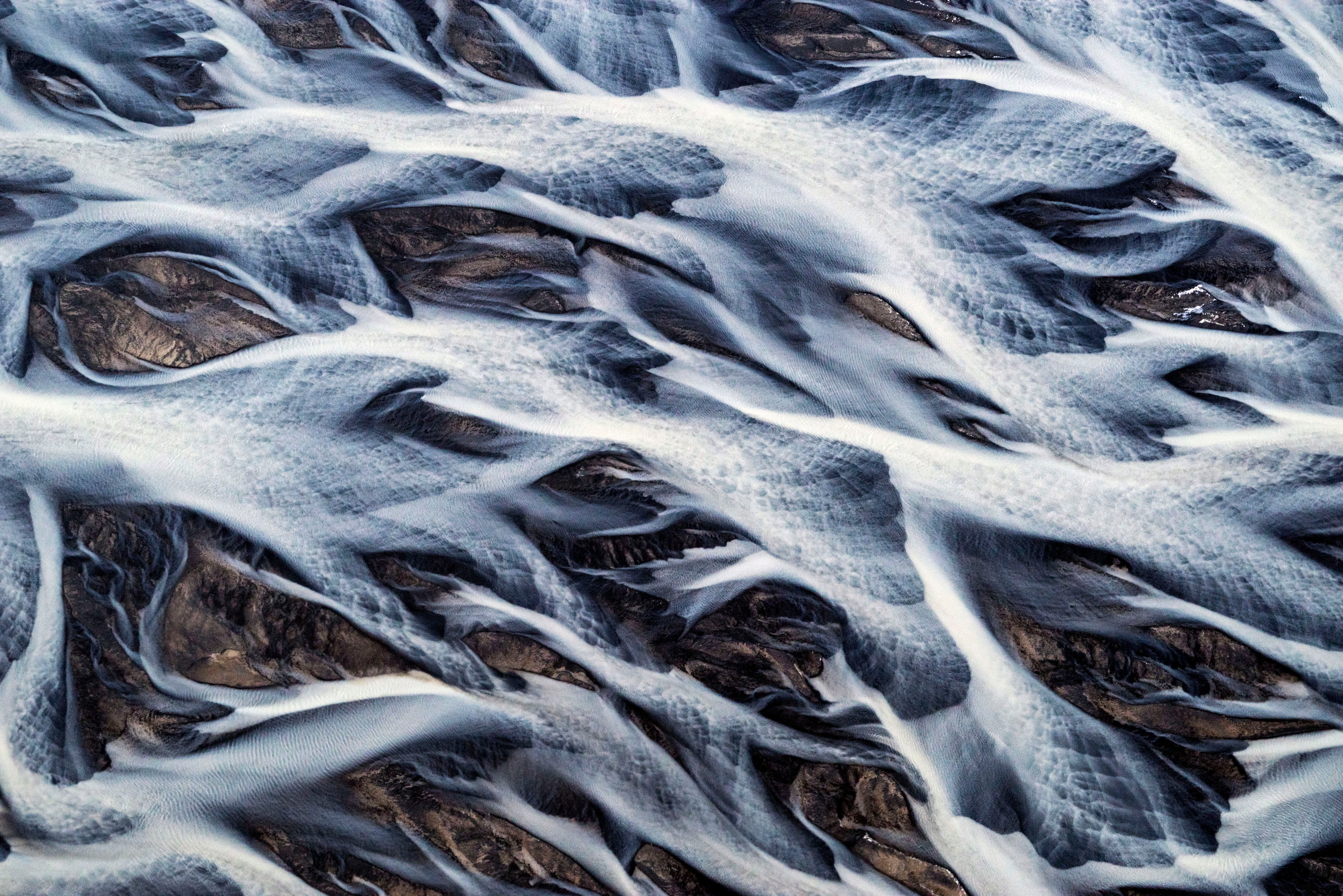 Photo by Ben Lowy (@benlowy). Sony α7R, Sony FE 70-200mm F4 G OSS, f/7.1
"Iceland from the air. I was in a small Cessna with a small window, which in turn had a small port that I could barely fit the Sony FE 70-200mm F4 G OSS lens through to shoot this scene." –Ben Lowy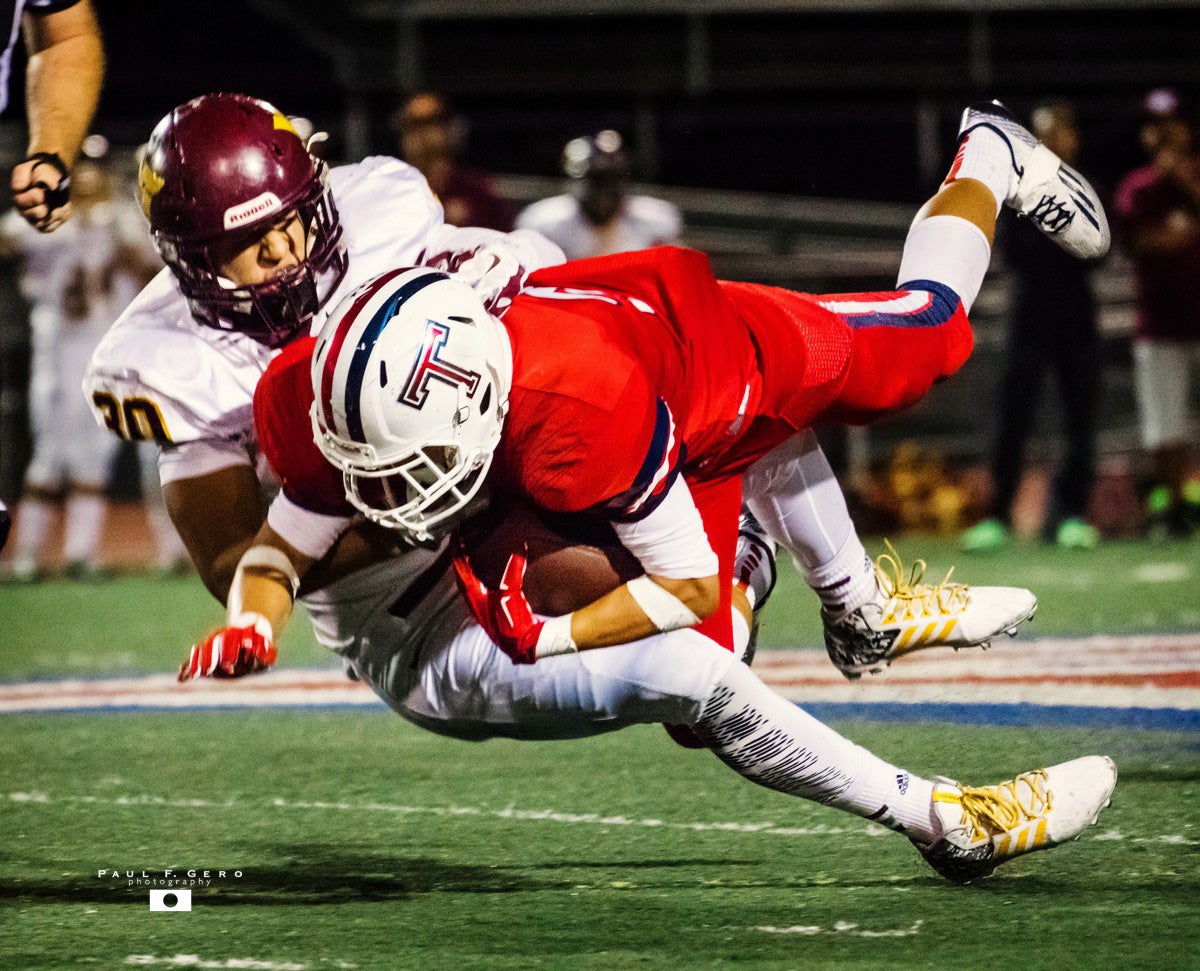 Photo by Paul Gero (@paulgero). Sony α7R II (in APS-C crop mode), Sony FE 70-200mm f/4.0 G OSS, f4.0
"This was from the big high school rivalry game between Tesoro and Mission Viejo. Mission Viejo won, just barely, and went on to win the state championship. The α7R II allowed me to push my ISO to the 12,800 range and I also used the APS-C crop mode which makes the FE 70-200mm f/4 G OSS look like a 105-300mm." –Paul Gero
Technology
Circular Aperture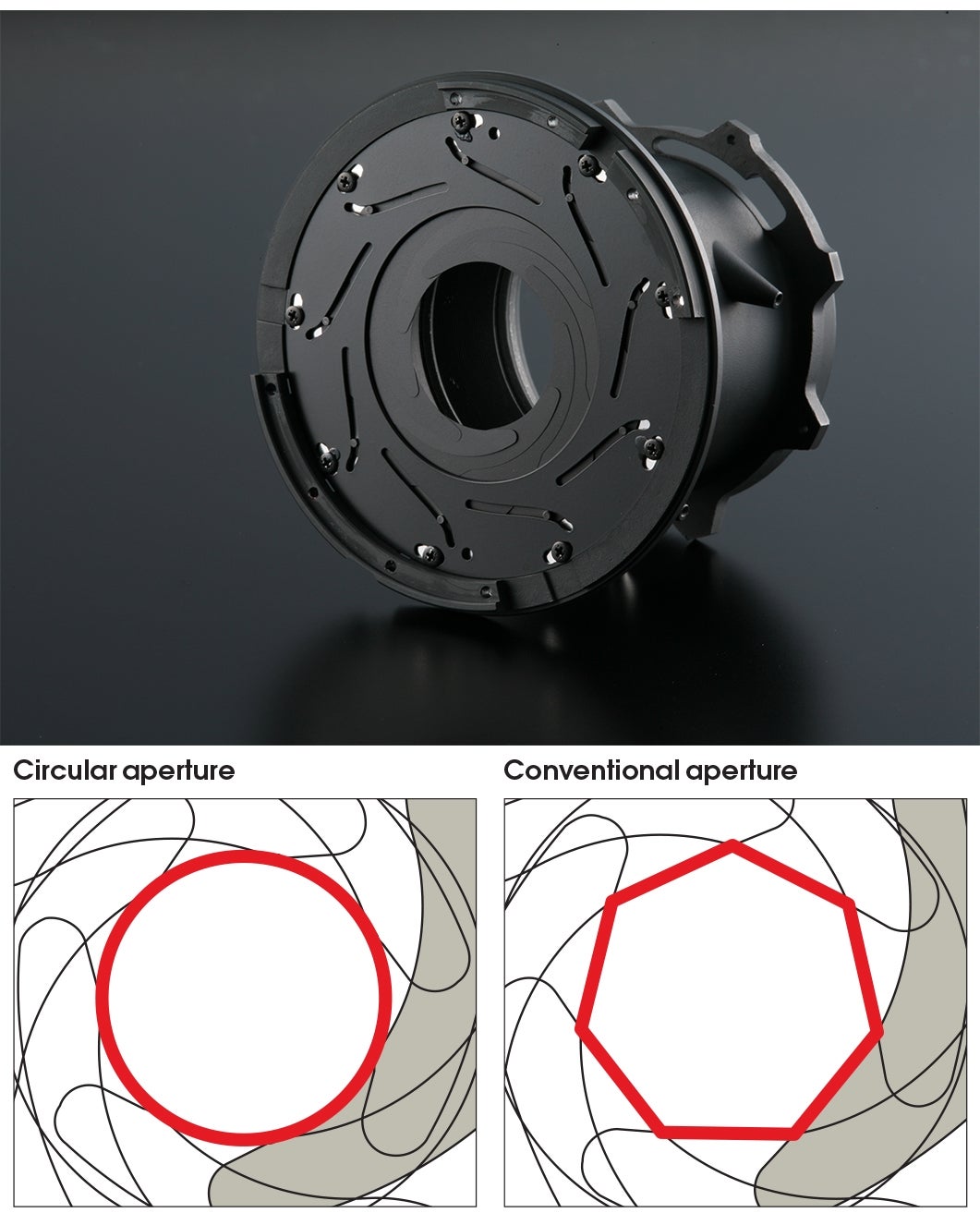 When changing your aperture to defocus the background, the light sources appear blurred. This 'bokeh' effect of the blurred background can be enhanced with circular aperture blades used in this lens. Conventional aperture blades have flat sides creating unappealing polygonal shaped defocussed points of light. α lenses overcome this problem through a unique design that keeps the aperture almost perfectly circular from its wide-open setting to when it is closed by 2 stops. Smoother, more natural defocusing can be obtained as a result.
Nano AR Coating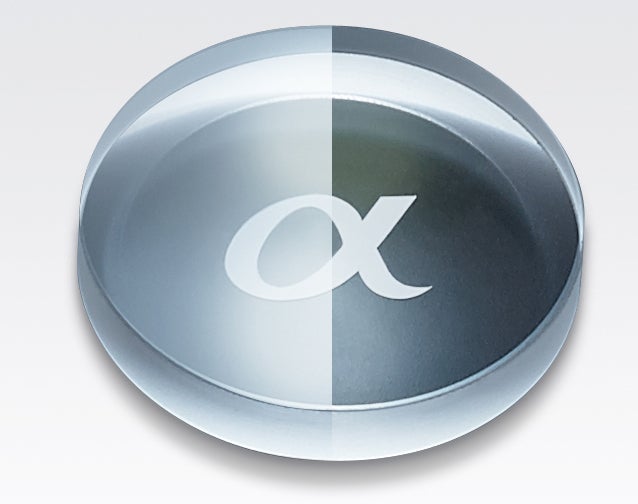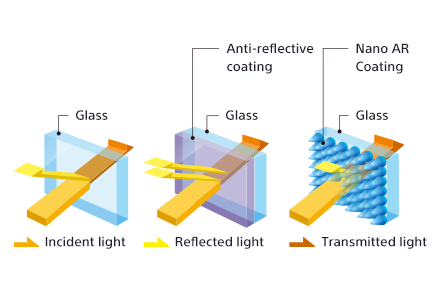 Effectively suppress reflections that can cause flare and ghosting with Sony's original Nano AR Coating technology. This precisely defined regular nano-structure allows accurate light transmission, contributing to high-quality images, even more so than lenses with coatings that use an irregular nano-structure. The reflection suppression characteristic of the Nano AR Coating is superior to conventional anti-reflective coatings, providing a notable improvement in clarity, contrast, and overall image quality.
ED (Extra-low Dispersion) Glass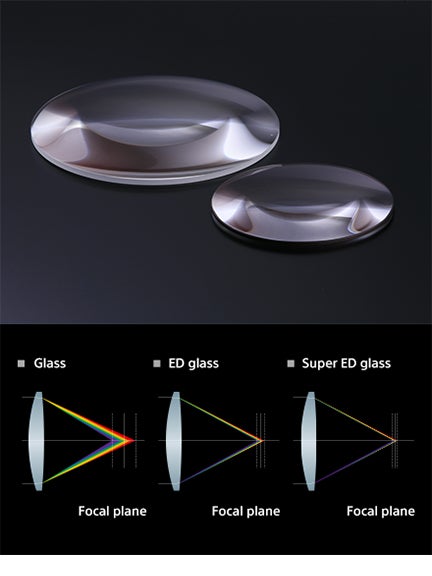 As focal lengths get longer, lenses built with conventional optical glass have difficulties with chromatic aberration, and as a result images suffer from lower contrast, lower color quality, and lower resolution. ED glass dramatically reduces chromatic aberration at telephoto ranges, and provides superior contrast across the entire image, even at large aperture settings. Super ED glass provides enhanced compensation for chromatic aberration.
Aspherical Lens Elements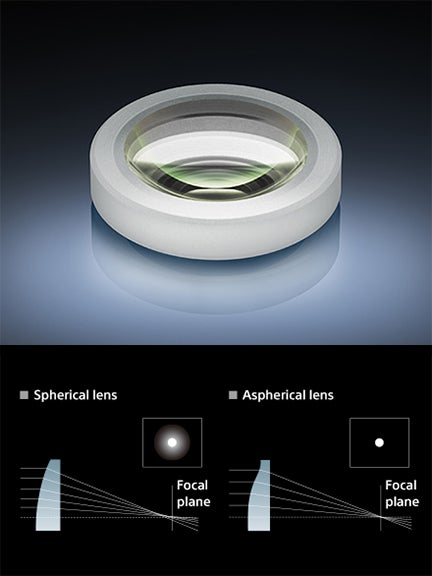 Aspherical lens design dramatically reduces spherical aberration while also reducing lens size and weight. Spherical aberration is a slight misalignment of the light rays projected on the image plane. This is caused by differences in refraction at different points on conventional spherical lenses which degrade image quality in large-aperture lenses. Specially shaped "aspherical" elements near the diaphragm restore alignment of light rays at the image plane, maintaining high sharpness and contrast even at maximum aperture and can also be used at other points in the optical path to reduce distortion. Well-designed aspherical elements can reduce the total number of elements required in the lens, thus reducing overall size and weight. Advanced Aspherical (AA) elements are an evolved variant, featuring an extremely high thickness ratio between the center and periphery. AA elements are exceedingly difficult to produce, relying on the most advanced molding technology to consistently and precisely achieve the required shape and surface accuracy, resulting in significantly improved image accuracy and quality.
Focus Hold Button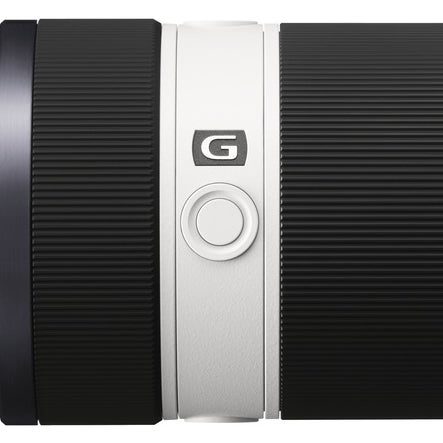 Once you've adjusted focus to where you want it, pressing this button on the lens barrel will keep the lens locked to that focusing distance. The preview function can also be assigned to this button through the camera's custom settings.
Focus Range Limiter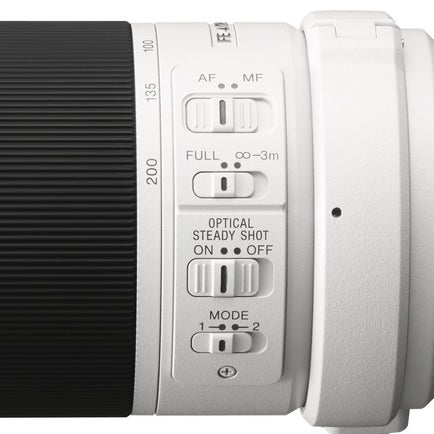 This function allows you to set a limit on the focusing range which can save you time during AF operation as the lens will not 'hunt' through the entire focusing range. In the SAL70200G, the limit is set on far ranges only.
Internal Focusing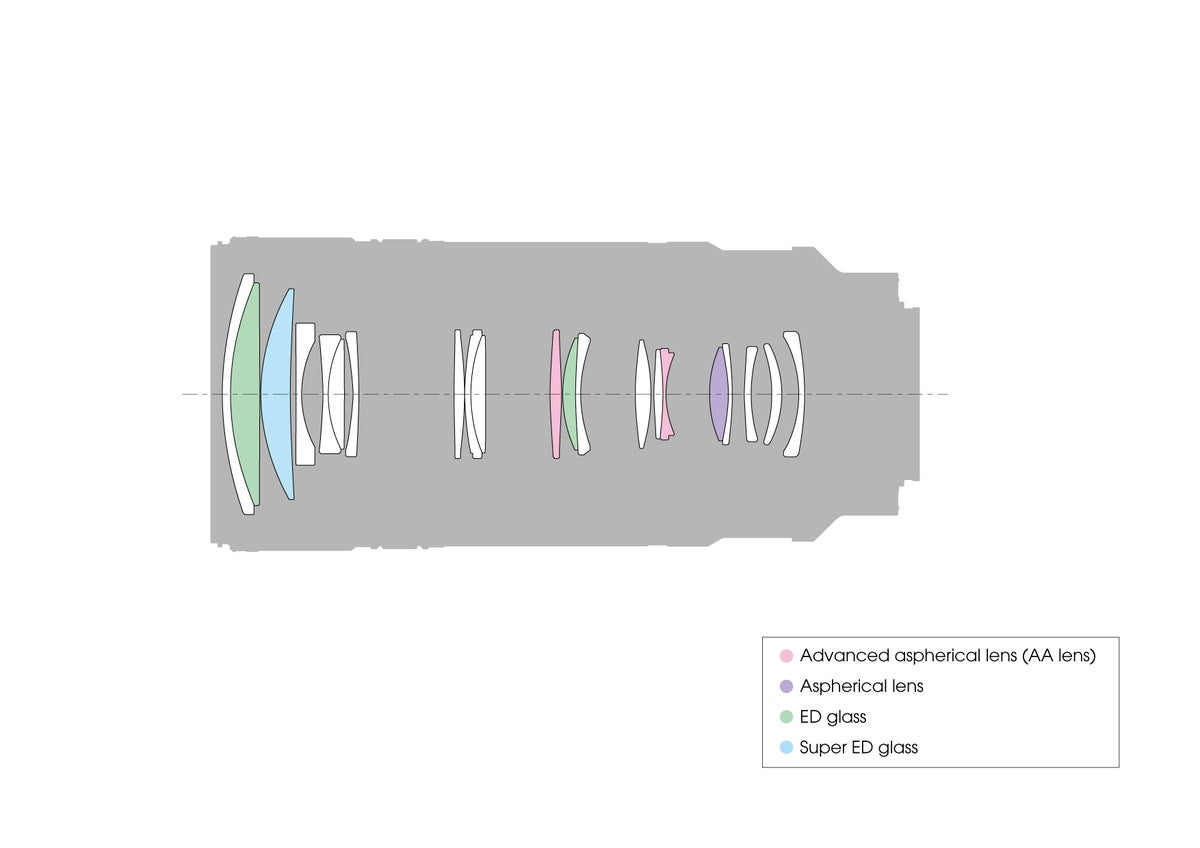 Only the middle groups of the optical system move to achieve focus, so the overall length of the lens does not change. Other important benefits include fast autofocusing and a short minimum focusing distance. Also, the filter thread at the front of the lens does not rotate, which is convenient if you're using a polarizing filter.
Lens-based Optical Image Stabilization (OSS)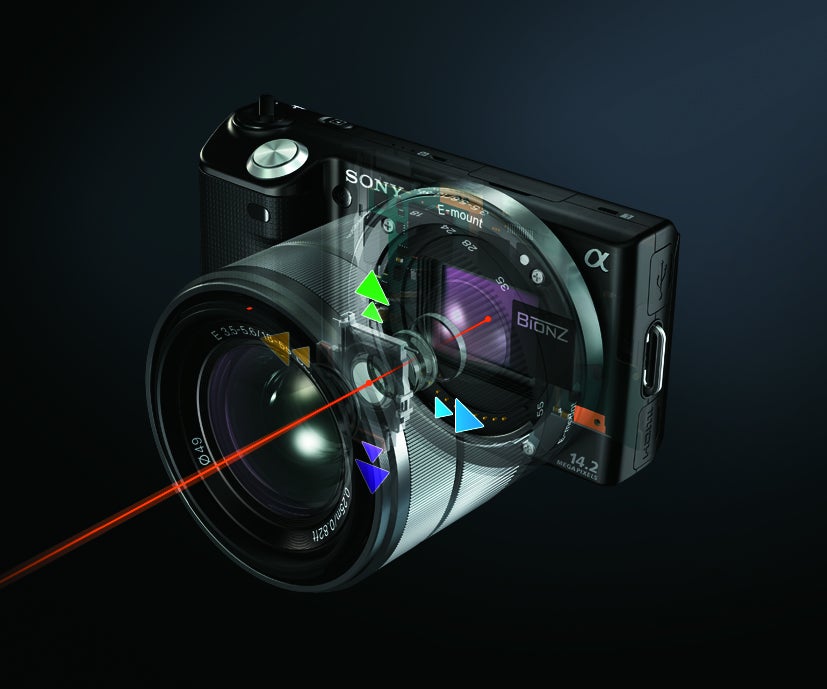 Gyro sensors built into the lens detect even the slightest movement, and the stabilization lens is precisely shifted to counteract any image blur that might occur. The use of precision, quiet linear motors and technology inherited from high-end Sony professional camcorders results in exceptionally quiet, effective image stabilization that contributes to high-quality movies as well as stills.
Aluminum Alloy Lens Barrel
Aluminum alloy is used in the construction of the G Lenses and other high-end lenses to ensure high optical performance. This material is lightweight, durable, and highly resistant to the effects of temperature change.
Dust & Moisture Resistant
The dust and moisture resistance design makes this lens appropriate for heavy-duty outdoor use, especially when combined with a camera that employs weather resistant measures.