The Sony FE 90mm f/2.8 Macro G OSS lens is one of the top performers of all time. Prized for its sharpness across the frame at all apertures, the lens is extremely well corrected for aberrations and the advanced Nano AR coating reduces internal reflections and contrast-robbing flare. It's also a true macro lens that can create a 1:1 image.
The 90mm Macro is for much more than just close ups. Many wedding and portrait photographers use it for its combination of performance, Optical SteadyShot stabilization system and beautiful bokeh. The iris in the 90mm was designed to be almost perfectly circular at wide apertures to help create the beautiful bokeh.
"The FE 90mm f/2.8 Macro G OSS is a triple threat lens. I've used it for portraiture, landscape and for hand held macro photography. The lens is tack sharp wide open at f/2.8 and when stopped down to f/11 and beyond. The 90mm Macro renders wonderful detail just inches away from the subject and provides a creamy bokeh." –Sony Artisan Marc Weisberg
"The Sony 90mm macro is wicked sharp." –Sony Artisan Caroline Jensen
"I love the Sony 90mm F2.8 Macro lens. It's super sharp and has a very interesting bokeh. Though its intended as a macro lens I use it more often as a mid length portrait lens. It compresses my subjects nicely and looks fantastic." -Sony Artisan Michael Rubenstein
Key Technology in the FE 90mm f/2.8 G OSS Lens:
Nano AR Coating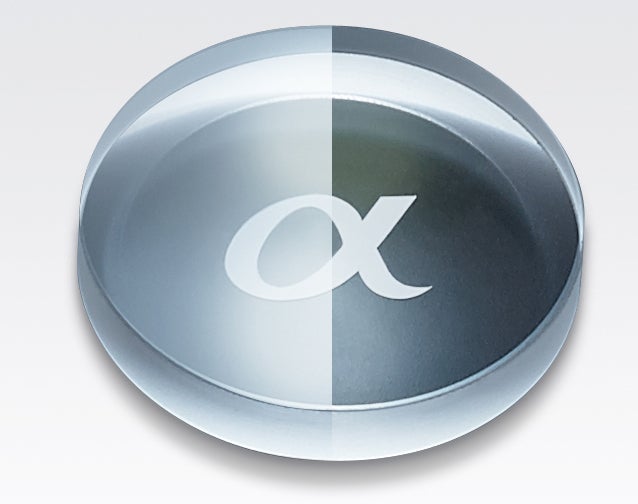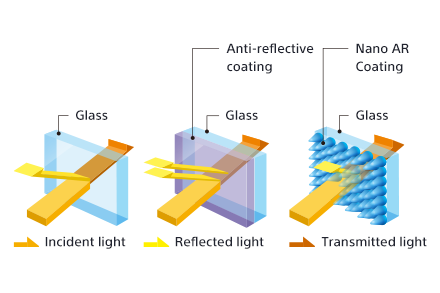 Effectively suppress reflections that can cause flare and ghosting with Sony's original Nano AR Coating technology. This precisely defined regular nano-structure allows accurate light transmission, contributing to high-quality images, even more so than lenses with coatings that use an irregular nano-structure. The reflection suppression characteristic of the Nano AR Coating is superior to conventional anti-reflective coatings, providing a notable improvement in clarity, contrast, and overall image quality.
Circular Aperture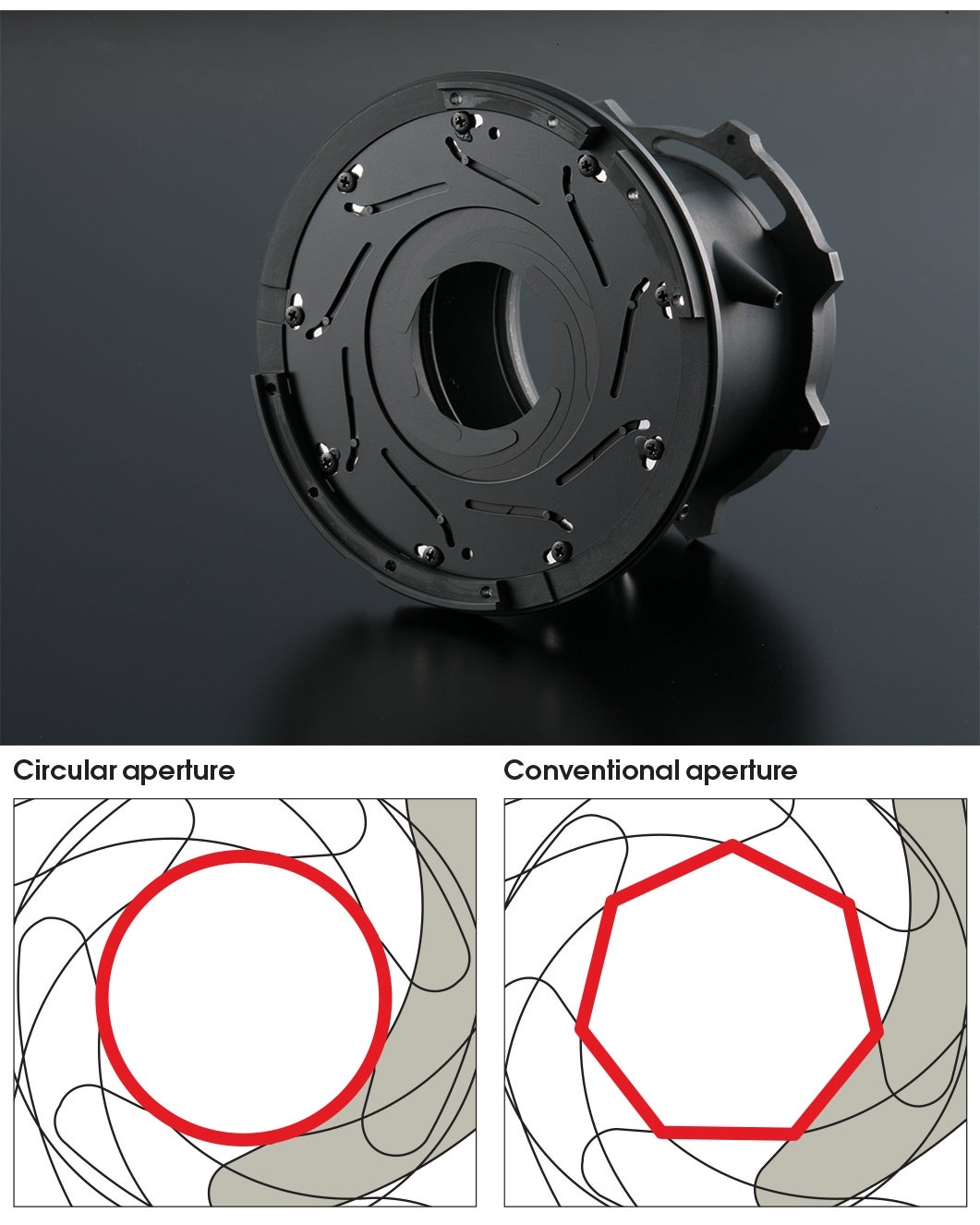 When changing your aperture to defocus the background, the light sources appear blurred. This 'bokeh' effect of the blurred background can be enhanced with circular aperture blades used in this lens. Conventional aperture blades have flat sides creating unappealing polygonal shaped defocussed points of light. α lenses overcome this problem through a unique design that keeps the aperture almost perfectly circular from its wide-open setting to when it is closed by 2 stops. Smoother, more natural defocusing can be obtained as a result.
Aspherical Lens Elements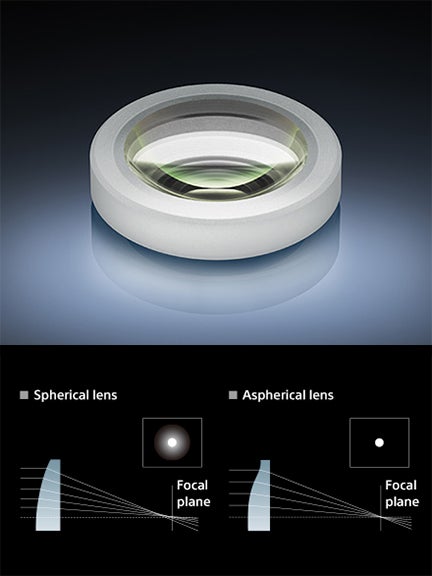 Aspherical lens design dramatically reduces spherical aberration while also reducing lens size and weight. Spherical aberration is a slight misalignment of the light rays projected on the image plane. This is caused by differences in refraction at different points on conventional spherical lenses which degrade image quality in large-aperture lenses. Specially shaped "aspherical" elements near the diaphragm restore alignment of light rays at the image plane, maintaining high sharpness and contrast even at maximum aperture and can also be used at other points in the optical path to reduce distortion. Well-designed aspherical elements can reduce the total number of elements required in the lens, thus reducing overall size and weight.
Internal Focusing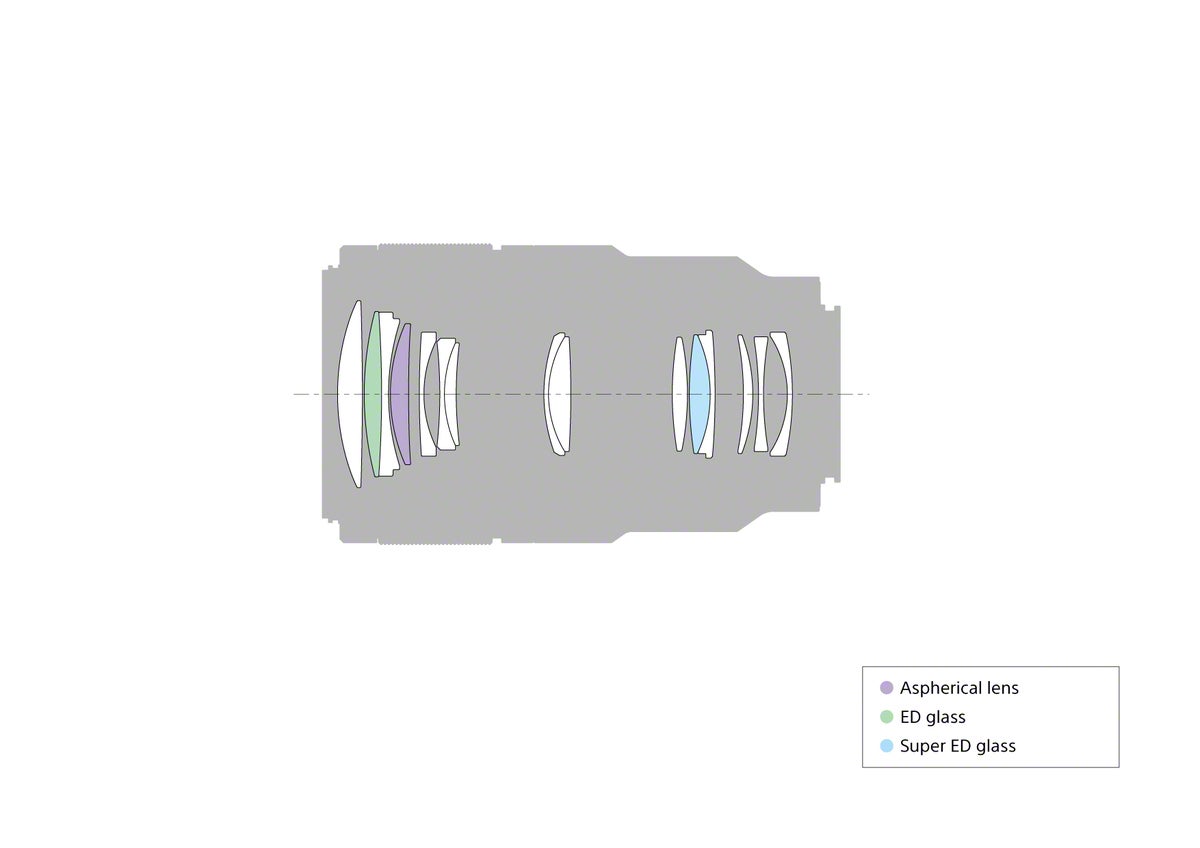 Only the middle groups of the optical system move to achieve focus, so the overall length of the lens does not change. Other important benefits include fast autofocusing and a short minimum focusing distance. Also, the filter thread at the front of the lens does not rotate, which is convenient if you're using a polarizing filter.
Focus Hold Button
Once you've adjusted focus to where you want it, pressing this button on the lens barrel will keep the lens locked to that focusing distance. The preview function can also be assigned to this button through the camera's custom settings. Focus range limiter This function allows you to set a limit on the focusing range which can save you time during AF operation as the lens will not 'hunt' through the entire focusing range. In macro lenses, this limit can be on either the near or far range. In the FE 90mm f/2.8 G OSS lens, the limit is set on far ranges only.
Sliding Focus Ring

The focus ring slides back and forth to select manual or auto focus which together with a focus hold button, inner focus, and a focus range limiter provide optimum control for macro photography making it easier to shoot insects and other subjects that cannot be approached too closely. Minimal focus breathing and quiet operation are also advantageous for shooting movies. Lens-based optical image stabilization Gyro sensors built into the lens detect even the slightest movement, and the stabilization lens is precisely shifted to counteract any image blur that might occur. The use of precision, quiet linear motors and technology inherited from high-end Sony professional camcorders results in exceptionally quiet, effective image stabilization that contributes to high-quality movies as well as stills.
Direct Drive SSM (DDSSM)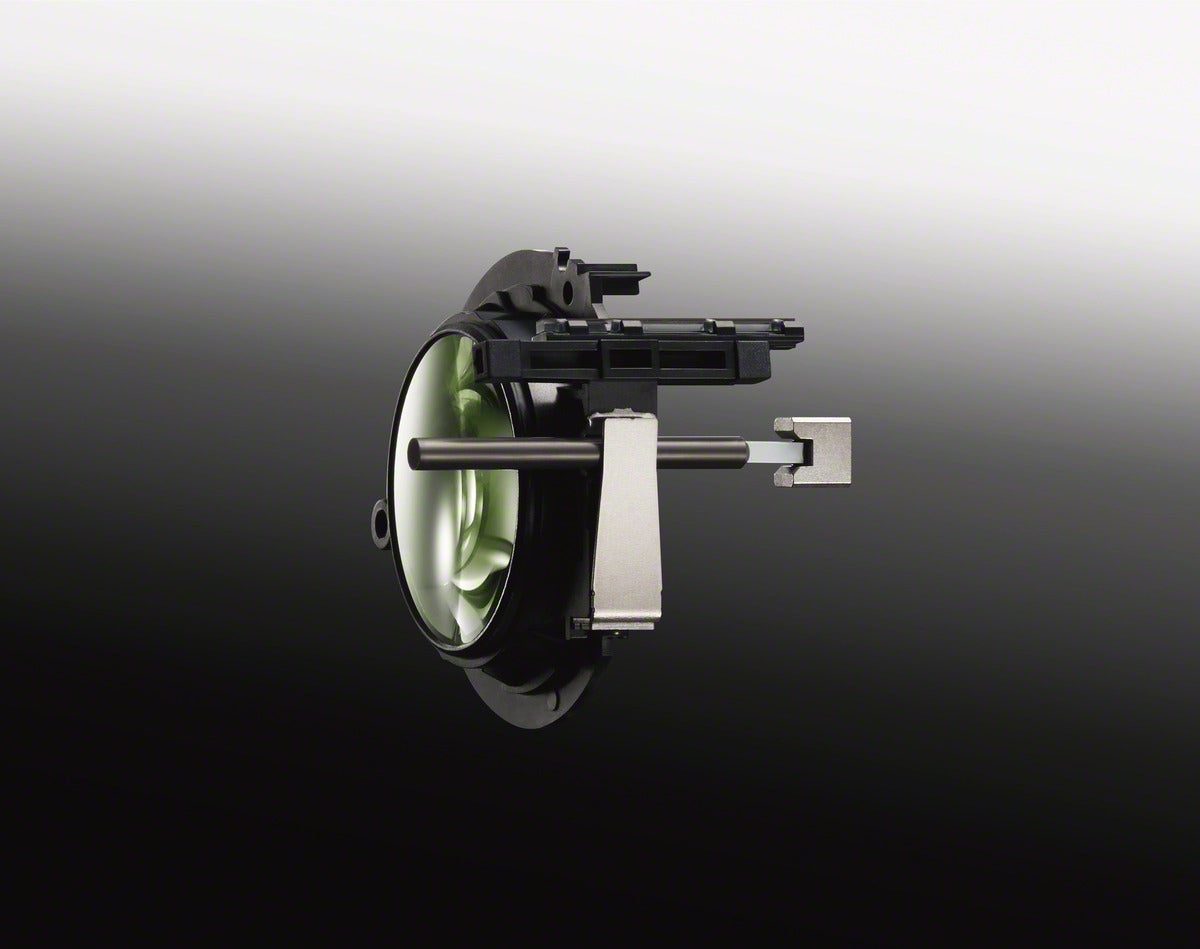 Quiet, precise DDSSM (Direct Drive SSM) focus drive - employs piezoelectric elements oscillating at ultrasonic frequencies to drive the focus lens groups. In this case two floating focus groups are driven by independent DDSSM systems for precision positioning of the relatively heavy lenses required for macro photography. The DDSSM drive system is remarkably quiet, making it ideal for animal and insect photography, as well as for movies. It also improves the precision of "focus wobble" employed to achieve optimum focus when shooting movies.